19

vote
Movies the giraffe watched in 2015: July
Sort by:
Showing

27

items
Decade:
Rating:
List Type:
The breakdown: 27 movies watched (well, technically 25 as 2 of these were stand-up comedy specials), of those 19 were via Netflix, 4 on DVD, 1 via streaming download, and 3 in the theatre. Of those 21 were first views, 6 were re-watches, and they came from the following decades: 1960s, 70s, 80s, 90s, 00s & 2010s.

I'm amazed I watched as much as I did this month & still managed to move to a new place. Even more amazing is the fact that all but two films I watched this month were worth the time & effort. Not too shabby.

My monthly focus paid off hugely as it led me to some excellent films I'd added out of curiosity or stumbled upon while browsing, and all of them were really good. Asian cinema continues to maintain a special place in my heart & it's not likely that'll ever change. I'm not complaining at all.

I didn't get everything watched that I wanted to, but that's not really a big deal. Of the films Netflix removed I didn't get to two of them & I've seen one of those before. The rest were all hopefuls for the monthly focus, and films I'll gladly pick up as the year winds along.

And I made it to the theatre on three occasions which given how little was out this month I wanted to see isn't so bad either. Fortunately I've got the move behind me so I can get back into making more trips if I really want to soon.

Best new-to-me film for August: J.S.A.: Joint Security Area
Best hidden gem: Creep / Come Drink With Me (tie, though there were many of these this month)
Worst film: Let Us Prey / Jurassic World (tie)

Add items to section
Big screen attractions
Films I caught in the theatre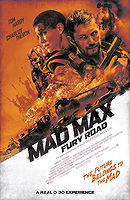 Re-watch
- July 1st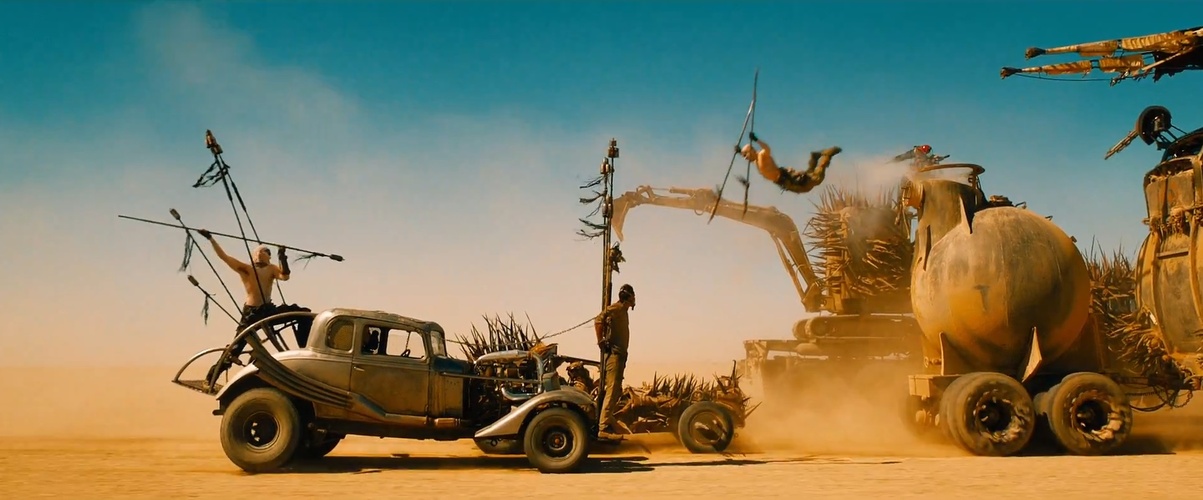 I decided to kick off July by revisiting the best summer blockbuster of 2015 on the big screen one more time, and I'm so so glad I did. For one thing, the print and sound were both better this time around, so the colors didn't bug me at all & I was able to catch almost all of the dialogue unlike last time around. All of which added up to reinforcing my previous rating & solidifying it for the future. So now I have zero complaints, though it still doesn't quite earn a perfect 10 from me. I'll gladly revisit it again though over the years, especially any time Drafthouse brings it back to the big screen.
Oh, and if you haven't caught this on the big screen yet I recommend doing so instead of waiting to watch it at home. It's so glorious, and you'll have a lovely day.
the giraffe's rating: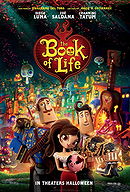 First viewing
- July 14th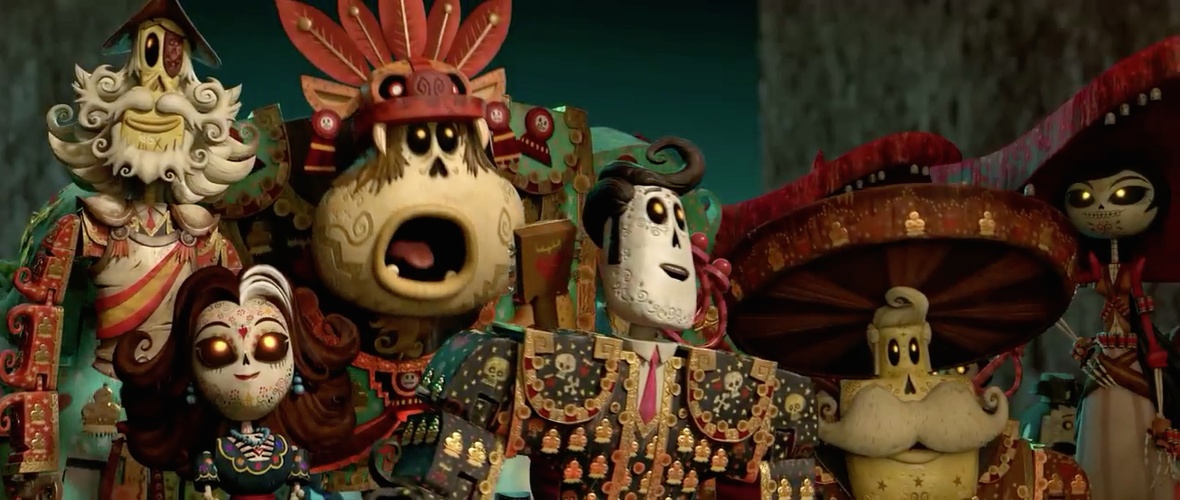 I'd wanted to see this on its initial theatrical release, but I think it played here for about 2 weeks before it disappeared. Fortunately a local discount theatre showed it as part of their summer kids movie series, so I took my daughter to see it for $1 apiece. And it was well worth the wait.
Why more people haven't sung this film's praises, I have no idea. The Dia de los Muertos backdrop makes it unique, the film is consistently stunning visually, and the story is solidly entertaining & heartfelt. Granted the overall plot has been done before, but this spin on it makes it feel fresh and thus welcome. The kiddo & I equally enjoyed it, talked about it the rest of the day, and agreed we'll have to add it to our collection to watch again. If you missed this one you should really remedy that.
the giraffe's rating: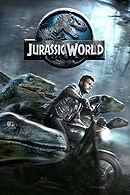 First viewing
- July 15th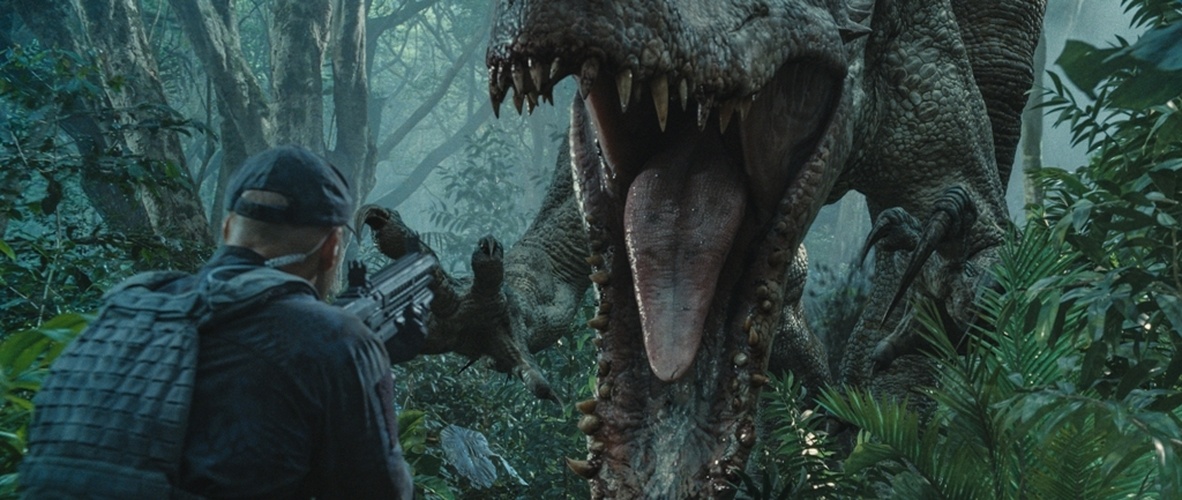 Note: I kinda forgot I'd watched this this month, so it got added late.
So on the 15th I had plans to hang out with a friend who was coming into town so we could go to a concert together. She showed up early-ish & wanted to catch a movie before, and
Jurassic World
was the only option with the timing she was looking for. I agreed to tag along, though I really had no urge to see this film.
And as it turns out I could have skipped it. I honestly don't get why people have turned out in droves worldwide to watch a film that's just a rehash of every other film in the series. Sure there's a decent cast here, but it's predictable to a fault & there's nothing that got me emotionally invested. To wit: people go to the island to see dinosaurs, something goes wrong & dinos break loose, a couple of kids get lost in the park & have to be rescued, dinos eat people, someone has a secret nefarious plan that backfires, and the T-Rex shows up for the grand finale. Either the people who have seen the other
Jurassic Park
films had selective amnesia when they fell in love with this one or people are really fucking stupid. It's a waste of time & energy, not just to watch but for the "creative" forces behind it. Oh sure it all moves along well enough to serve as a constant distraction, but that's not saying much. It wasn't so bad I ever wanted to walk out on it, but I totally could have skipped it in favor of re-watching
Jurassic Park
& had a better experience overall.
the giraffe's rating:


Add items to section
Year-long focus: James Bond series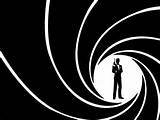 When I was growing up I watched most of the James Bond series with my dad. He'd find one of the movies on TV & call me in to join him, and at the time I liked them all. I haven't seen any of the Sean Connery or Roger Moore films since the '90s began though, so I figured I'm long overdue to revisit them as well as check out the rest of the lot. So I'm spending 2015 with about 2 Bond films per month, watched in the order they were released. At this point I'm not planning on going through the Daniel Craig films again, but I reserve the right to change my mind on those down the road. The only Craig Bond film I definitely intend to see this year is
Spectre
& by that point I should be about done with the series.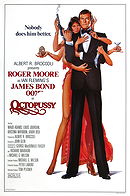 Re-watch
- July 1st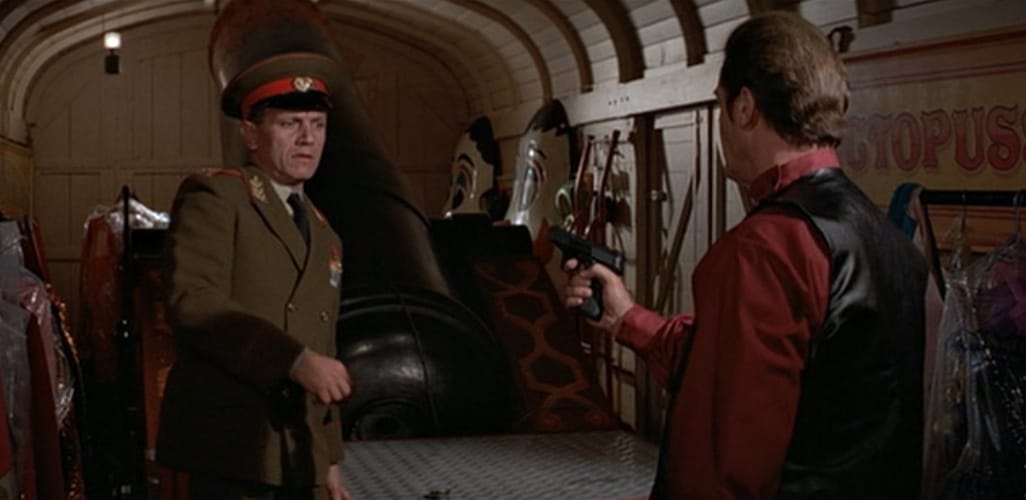 I'm moving later this month, so I figured I should go ahead & get the Bond films out of the way over the holiday weekend rather than trying to watch them later in the month or having them get pushed aside due to all the move-related things that are coming up.
Anyway, this is still a solid entry in the series and even better than the past few I've sat through. The action sequences are strong and mostly memorable, the cast rocks their respective roles, and the story rolls along mostly well from start to finish. It never crosses the line of greatness thanks to the fact it's still stuck in the series formula, but overall it's well worth watching & I'd gladly watch it again down the line.
Just a few thoughts:
Been storing these up for a while now, but here goes... First off, for a super SPY, Bond sure does go around using his real name a lot. Shouldn't he be using fake identities? At this point any villain worth a damn will know who he is by reputation.
Just once I'd like to see a woman turn Bond down for sex & not give in later either.
I have to cheer every time the movie title pops up in the dialogue. I blame MST3K.
If you're going to kill Bond, you need to stick around to make sure he's actually dead. Then for good measure you should shoot him in the face. Twice.
The biggest problem with watching the older films now is that there's no real element of danger to Bond because you know another sequel is coming right up. The dozens of henchmen chasing him will always wind up dead or wipe out along the way, the villains will always assume they've got him down instead of making sure they've taken him out, and that vehicle he's in that's lost control will be eventually be escaped. All of this makes it especially hard for each film in the series to cross the line of greatness.
the giraffe's rating: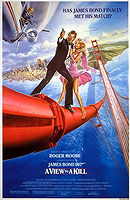 Re-watch
- July 3rd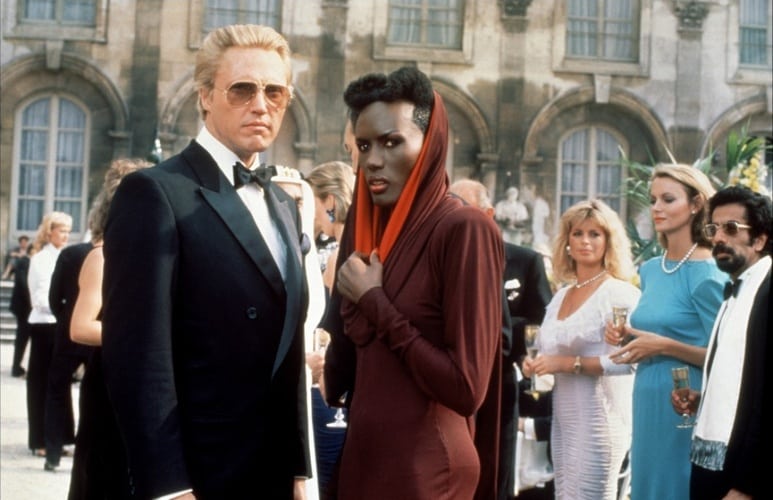 Nice to see Roger Moore went out on such a high note. This is easily the most fun I've had watching a Bond film in a while, thanks largely to Christopher Walken making an engaging villain & the frequently high octane action scenes. Everything fires on all cylinders and I enjoyed every moment. Only downside is now I feel like I have to check the backseat of my car daily to make sure Grace Jones isn't hiding in wait to kill me.
the giraffe's rating:


Add items to section
Monthly focus: Asian Invasion!
I can't help but notice there are many Asian films in my queue, and Netflix has been adding more on a regular basis the past few months. So I figured it's time to clear out some of my queue by focusing on these films (and others not in my queue) when I can.

Add items to section
Netflix Instant Project for 2015

Netflix Instant Project for 2015
The ongoing Netflix Instant Project involves recommendations from my fellow Listalites of lesser-known/lesser-seen films that are currently streaming on Netflix. If you use Netflix Instant Watch & want to participate, please check out the list above & the
thread in the Movies Forum
.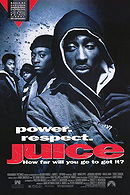 First viewing
- July 8th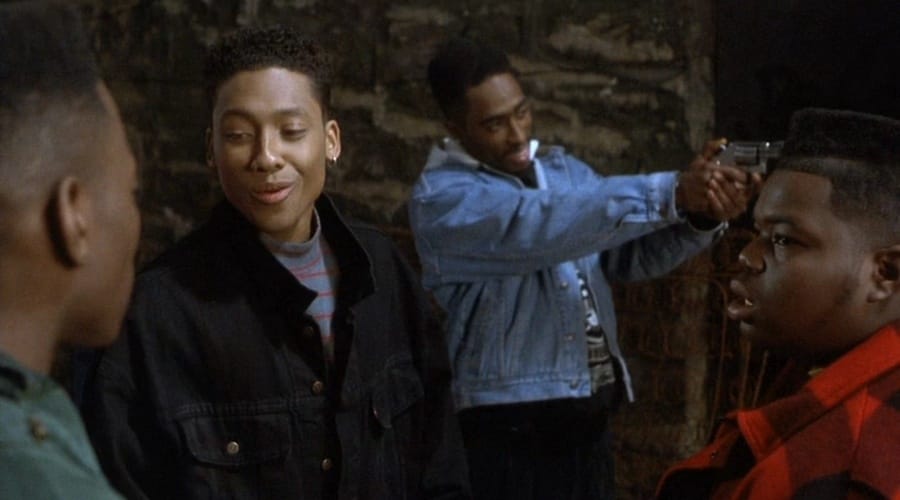 Recommended by moviewatcher122
The main thing that makes
Juice
worth checking out is its central characters who are wonderfully portrayed in a believable way. They're fun to watch interact with each other, which helps really drive the film home. Also worth noting is the soundtrack, which is full of excellent 90s hip-hop. Course it'd be a letdown if it wasn't good, given that Epps' character is an aspiring DJ. The film never crosses the line of greatness though, as there's nothing especially original about the story. Fortunately it's so engaging all around that that hardly matters, but I was left wanting a little more. So yeah, I'm happy to encourage others to check this one out too.
Just a thought:
Curious to know where Epps' character wound up after the ending.
the giraffe's rating: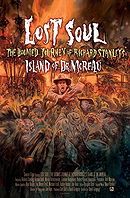 First viewing
- July 29th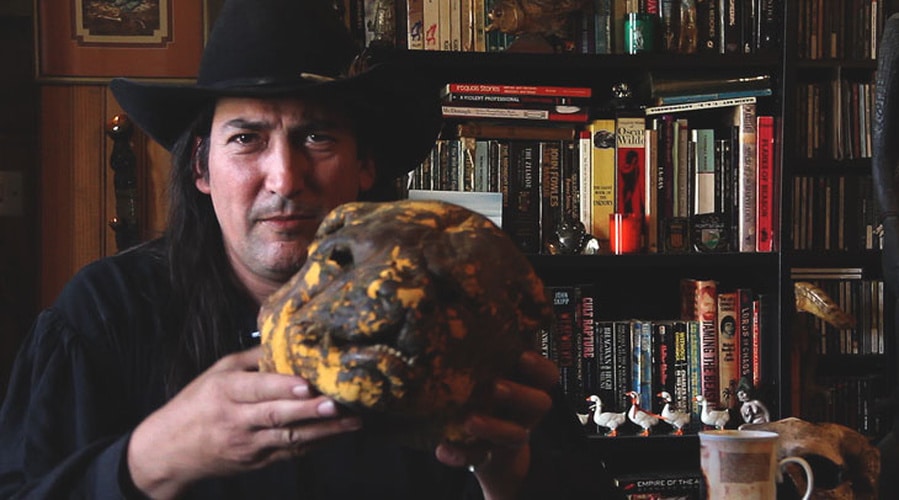 Recommended by VierasTalo
So as this started I was thinking about how I remember seeing an awful film in the '90s, and wondered if this was related. Sure enough it is. The '90s film adaptation of
Dr. Moreau
originated with Richard Stanley, then a filmmaker with only a couple of movies under his belt yet still relatively unknown. He sought out a studio to get behind the film because he lacked the money to make it on his own, and from there the documentary becomes a cautionary tale of getting what you wish for & the perils of Hollywood. It's fascinating at every step, though it felt mildly overlong at times. Still, I'd highly recommend this for anyone who's truly interested in filmmaking and all that that can entail. And now I need to watch Stanley's other films to determine whether they live up to the potential hinted at here.
the giraffe's rating:


Add items to section
Netflix exorcisms
Films I watched before Netflix removed them from my queue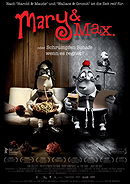 Re-watch
- July 7th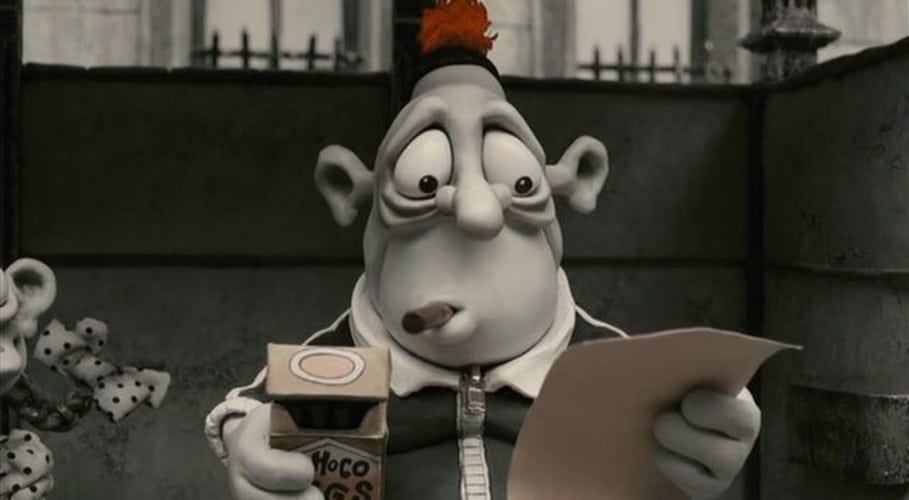 Still one of the best films I've ever seen. I had to catch it one more time before Netflix removed it since I haven't had a chance yet to pick up my own copy. One of these days I intend to remedy that. It's so different and heartfelt and just a masterpiece of animation. If for whatever reason you haven't watched this, please correct that ASAP.
the giraffe's rating: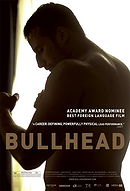 First viewing
- July 20th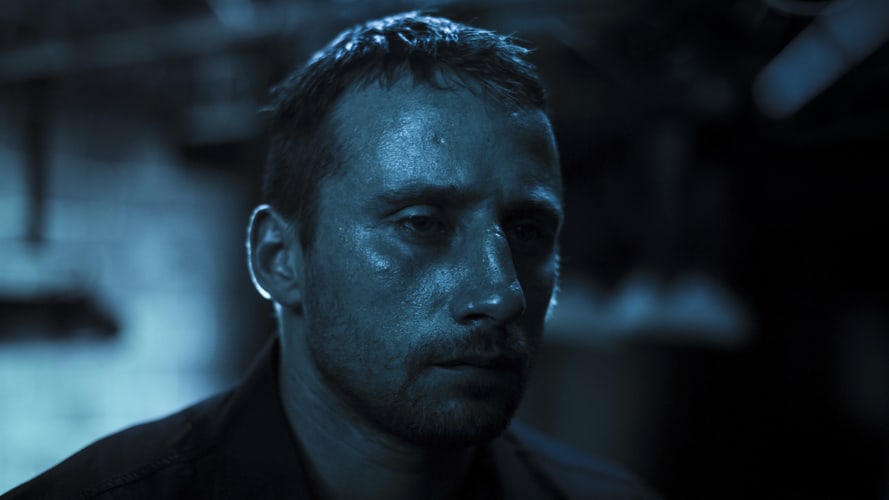 This was definitely an original movie. Dark, semi-depressing, and rarely predictable, I was enthralled by the story and characters. The acting is superb & I can't think of anything that could have been handled better. It didn't quite cross my line of greatness, but I can see how it would for others. It's definitely worth checking out, and I'm glad I did so before it left Netflix. I'm not sure I'd sit through it again just because it's the kind of film I only need to experience once, but then again if someone asked me about it & I had access to it I'd watch it once more with them.
the giraffe's rating: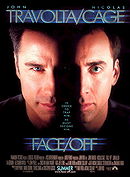 Re-watch
- July 30th

It's been at least 15 years since I last watched this in its entirety, so I figured I'd catch it before it left my queue. I didn't mean to end the month with it, but that's how things worked out & so be it.
Face/Off
is still entertaining after all these years, thanks largely to the stellar performances from Travolta & Cage. They really throw themselves into their roles here & are equally joyous to watch. The story is completely ridiculous of course, which isn't helped by John Woo needing to leave his trademarks on a film that doesn't really need them. The ending is especially too drawn out, and then tries to do an obvious sentimental thing that doesn't really deliver in my book. But hey, the film never tries to be anything but a wacky action film, so most of this is forgivable. I just can't help feeling the whole thing could have been even better in the hands of another director.
the giraffe's rating:

I may have shot myself in the foot by setting up a monthly focus for July. I'm moving to a new place, which requires packing & unpacking & so on, and the kiddo keeps getting invited to birthday parties. But what the hell, at least it'll give me something easy to jump into at the end of the night before I crash. So we'll see how far along I get this month, and I won't be too disappointed if I fall short of seeing what I've got planned.
Added to

30 votes
the giraffe's movie lists guide
(195 lists)
list by the giraffe
Published 10 years, 11 months ago

2 comments

2 votes
the giraffe's lists for 2015
(16 lists)
list by the giraffe
Published 6 years, 10 months ago

1 comment