21

vote
Movies the giraffe watched in 2015: June
Sort by:
Showing

33

items
Decade:
Rating:
List Type:
The breakdown: 31 movies watched and one abandoned, of those 17 were via Netflix, 7 on DVD, 2 via streaming download, and 6 in the theatre. Of those 23 were first views, 9 were re-watches, and they came from the following decades: 1940s, 50s, 60s, 70s, 80s, 90s, 00s & 2010s.

Well, this was a productive month movie-wise to say the least. And with a few exceptions the quality of films I watched was good too. I didn't get everything watched that I wanted to this month, but that doesn't matter too much. Fortunately my free-wheeling non-planning approach worked well again so I won't gripe.

The most exciting thing for me was getting to the theatre 6 times in one month. Drafthouse is rocking their summer programming, and if they keep it up I may wind up making more trips there in a few months than I have in entire years in the recent past. And I'm totally fine with that. Thanks to them I got to take the kiddo with me for half of those films, which is great considering once she starts school in late August our Tuesday hangouts will come to an end & so will the trips to Drafthouse for a while.

Keeping up with Netflix content that exited wound up being a mixed bag as about half what I sat through of those was not worth my time. On the other end of things my ongoing projects for the year are going pretty well overall now that we're at the halfway mark for the year. If I could just figure out how to get more people to participate in the Netflix project I'd be even happier. Ah well, I guess I can't win them all.

Best new-to-me film for June: Inside Out / The Great Escape (tie)
Best hidden gem: Not Fade Away
Worst film: Excluding Stupid Troopers that award goes to The War of the Worlds

Add items to section
Big screen attractions
Films I caught in a theatre

Add items to section
Year-long focus: James Bond series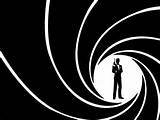 When I was growing up I watched most of the James Bond series with my dad. He'd find one of the movies on TV & call me in to join him, and at the time I liked them all. I haven't seen any of the Sean Connery or Roger Moore films since the '90s began though, so I figured I'm long overdue to revisit them as well as check out the rest of the lot. So I'm spending 2015 with about 2 Bond films per month, watched in the order they were released. At this point I'm not planning on going through the Daniel Craig films again, but I reserve the right to change my mind on those down the road. The only Craig Bond film I definitely intend to see this year is
Spectre
& by that point I should be about done with the series.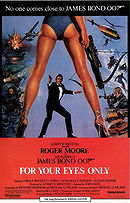 First viewing
- June 17th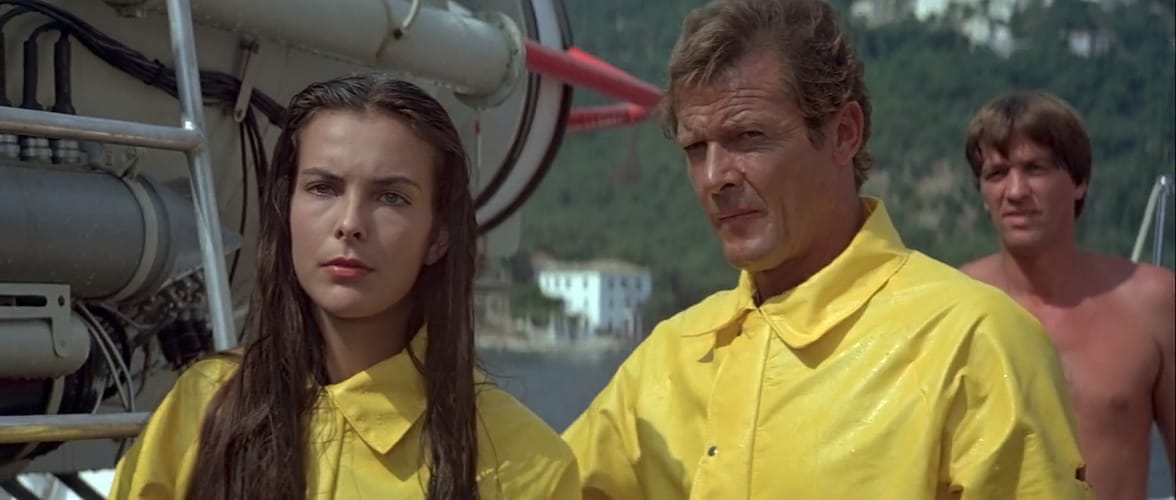 Another solidly entertaining yet stuck in routine Bond film, which loses a point out of the gate with a pointless, ridiculous, and unnecessary opening scene. Seriously, if you drop that opening scene the rest of the film works just fine & they could have had a stronger start as well. The only thing it accomplishes is to remind modern viewers of the
Austin Powers
series, which wouldn't have meant a thing at the time it was shot. Fortunately it recovers after that, though the film doesn't deliver many truly memorable or impressive moments. As I said, it's stuck in the series routines & has the unfortunate distinction of being dated thanks to some of the '80s styles & music. I was going to give this a seven, but the more I think about the opening I can't justify it.
the giraffe's rating: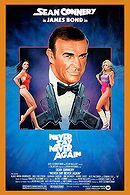 First viewing
- June 19th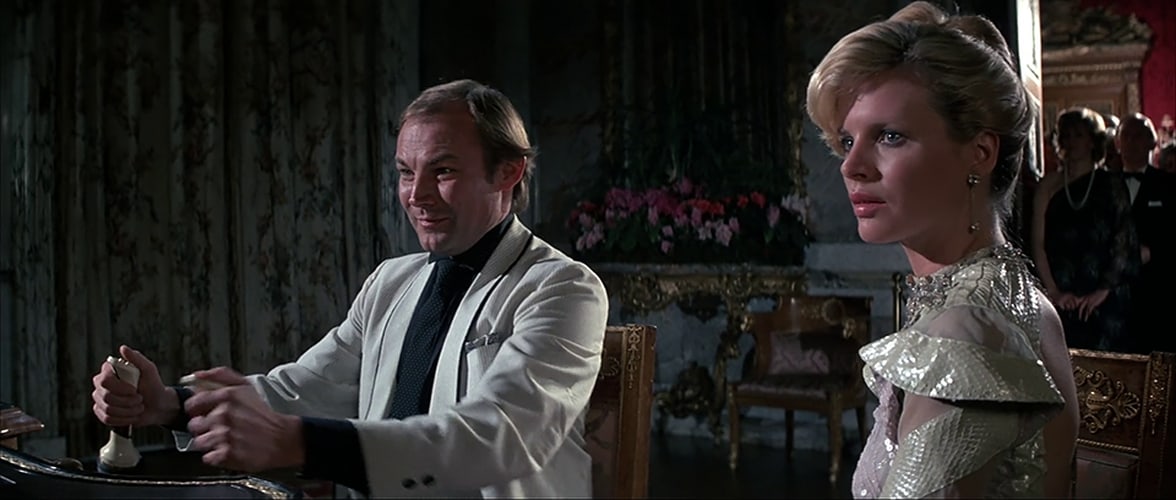 After a string of Roger Moore's Bond films, this one feels like a breath of fresh air. Thank you Sean Connery for taking one last bow as Bond when you did, because it renewed my strength for moving forward through the films. Now, it's not great by any means thanks largely to a clumsy opening half hour that struggles to gain traction. That first part has some moments as it plays with the fact that Bond is past his prime here, but the film doesn't really get going until he's actually given his assignment. From there it manages to move along very nicely which helped me forgive the way it started somewhat. It's also elevated by the small role Rowan Atkinson plays, which was a pleasant surprise all around, and while the replacements here for the roles of M & Ms. Moneypenny aren't as good as the usual actors they do all right. I did think the actor who played Q here did a solid job as well. So yeah, this wound up being better than I'd anticipated.
Just a thought:
This was perfectly timed with the fact I was reading
Ready Player One
.
the giraffe's rating:


Add items to section
Netflix Instant Project for 2015

Netflix Instant Project for 2015
The ongoing Netflix Instant Project involves recommendations from my fellow Listalites of lesser-known/lesser-seen films that are currently streaming on Netflix. If you use Netflix Instant Watch & want to participate, please check out the list above & the
thread in the Movies Forum
.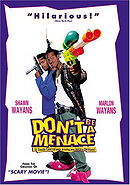 Re-watch
- June 14th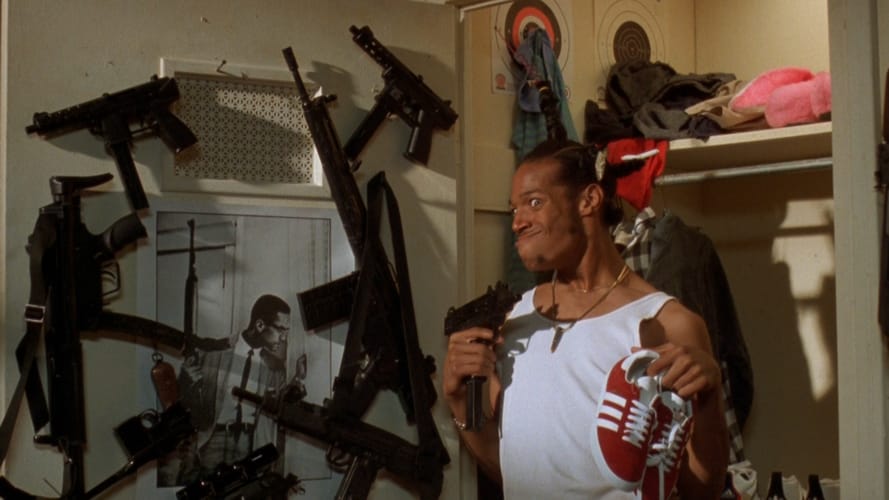 Recommended by moviewatcher122
It's been way too long since I last watched this one, so I'm glad it was a recommendation this month. Granted my choice to revisit it means I'm not watching something truly new to me, but on this particular night I didn't care. The film is still hilarious most of the time as it sends up growing up in the hood movies while also successfully telling a story (unlike some other spoof films I can think of). It never crosses the line of greatness, but it's not trying to either. It succeeds admirably at what it sets out to do though, which is why I'm always happy to watch it again.
Just a thought:
I remember seeing this in the theatre with my best friend & at times we were the only ones laughing. One great thing about watching it at home alone is that that element doesn't even factor in.
the giraffe's rating: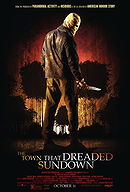 First viewing
- June 16th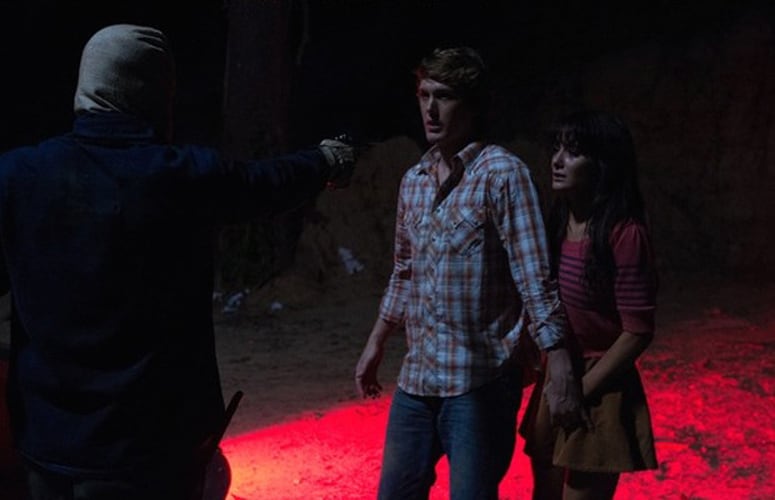 Recommended by VierasTalo
I thought the original film was decent enough, so I'm pleasantly surprised to find that this isn't really a remake. Instead it's more of a sequel/modern retelling & as such it works pretty well. I'd partly figured out how it'd end, but because the film is well-constructed I wasn't able to fully figure it out. Aside from that it's a fairly average slasher film, but it's definitely entertaining & worth checking out once.
Interesting how things are connected:
As I searched for pictures for this & the film directly above, each had 12 photos to choose from.
the giraffe's rating:


Add items to section
Netflix exorcisms
Films I watched before Netflix removed them from my queue

Add items to section
I tried, but I gave up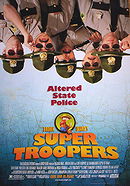 First genuine attempt - June 29th
I'm not even wasting time finding a picture for this crap.

I've stumbled across this a few times over the years, usually somewhere in the middle & it annoyed me every time. That hasn't happened in about 10 years now though, so when a good friend of mine kept talking about how much he likes this film I figured I'd give it a shot from the start. And while I got more out of it starting at the beginning than I had on previous occasions it still sucks. I almost laughed once in the 30-40 minutes I sat through before I decided to shut it off & watch something better, which in comedic terms means it's a failure in my book. Maybe I need to be high to enjoy this film, but if that's the case then it's even more of a failure as it should work without mind-altering substances. There's not a character worth thinking about, and the cast is dreadful. You're better off watching Reno 911! if you want to laugh at cops. Or at least I know I am.
Since it worked so well last month, I'm keeping my plans minimal again for June. It's probably for the best anyway, because as summer rolls along other things tend to creep in & chip away at my time. Plus, just looking at the new June releases I'm mostly inclined to only head to the theatre to re-watch Mad Max: Fury Road. All the usual suspects will continue to pop up here though, updated whenever I find the time to stop & do so.

Updated: So it turns out that between computer problems & my horribly infrequent efforts to update this list it wound up going unseen for the majority of June. Sorry about that. Ah, but these monthly lists ARE about the movies I watched as the title indicates, not what I'm watching. So maybe it makes more sense this way.
Added to

30 votes
the giraffe's movie lists guide
(195 lists)
list by the giraffe
Published 10 years, 11 months ago

2 comments

2 votes
the giraffe's lists for 2015
(16 lists)
list by the giraffe
Published 6 years, 11 months ago

1 comment