19

vote
968 Views Share:
Movies the giraffe watched in 2016: May
Sort by:
Showing

30

items
Decade:
Rating:
List Type:
The breakdown: 30 movies watched, 18 were via Netflix, one via Amazon, one on DVD, and 10 in the theatre. Of those 28 were first views, 2 were re-watches, and they came from the following decades: 1940s, 50s, 70s, 80s, 90s, 00s & 2010s.

Well, this month wound up being more productive than I'd anticipated. Of course the fact that 4 of the 6 times I went to Drafthouse I caught 2 movies in a row certainly helped, as did the motivation of having something like 15 films leave my Netflix queue. I also have to say a big thank you to those who participated in my latest list project, as your votes encouraged me to whittle down my queue even more. Expect me to carry that on into the next month as well.

This month I attended the Film Noir Festival for the first time, and I'm pleased to see a pair of them easily take hidden gem spots. My co-worker friend chose well from the offerings, and I'm glad I was able to join him for them. I'd definitely attend that again.

So yes, the summer is off to a good start I'd say. Beyond that I think I've said enough about the films I watched below, so read on for that.

Best new-to-me film for May: The Conjuring 2 (admittedly a big part of my love for it was the surprise factor)
Best hidden gem: Blind Spot / Flesh and Fantasy (tie)
Worst film: Belladonna of Sadness

Add items to section
Big screen attractions
Films I caught in a theatre

Add items to section
Netflix Instant Project for 2016

Netflix Instant Project for 2016
The ongoing Netflix Instant Project involves recommendations from my fellow Listalites of lesser-known/lesser-seen films that are currently streaming on Netflix. If you use Netflix Instant Watch & want to participate, please check out the list above & submit your recommendations.
First viewing
- May 6th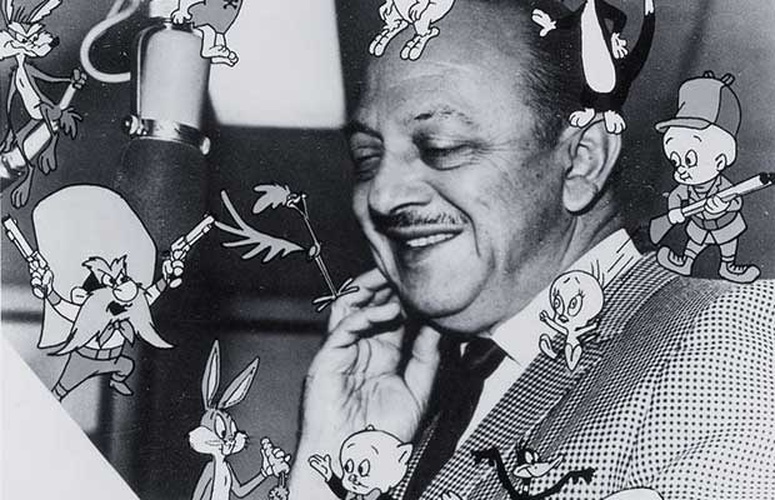 Recommended by Ricky49er
I've got to say it was very very cool to get a behind-the-scenes look at the profession of voice acting. I've long respected voice actors, going all the way back to the original king Mel Blanc, but have rarely been able to put faces to the names I recognize. Kudos to John DiMaggio for putting this film together to sing the praises of his profession & fellow actors and directors. The doc isn't especially great, but it accomplishes everything it sets out to & was entertaining enough I might even watch it again down the road...though most likely I'll revisit it with the kiddo when she's old enough to appreciate it.
Just a thought:
It's pretty disappointing that the dude who did the voice of Wakko from
Animaniacs
fails to do his voice right each time it comes up. For some odd reason he does Yakko's voice instead.
the giraffe's rating: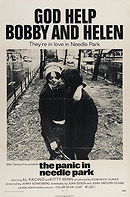 First viewing
- May 22nd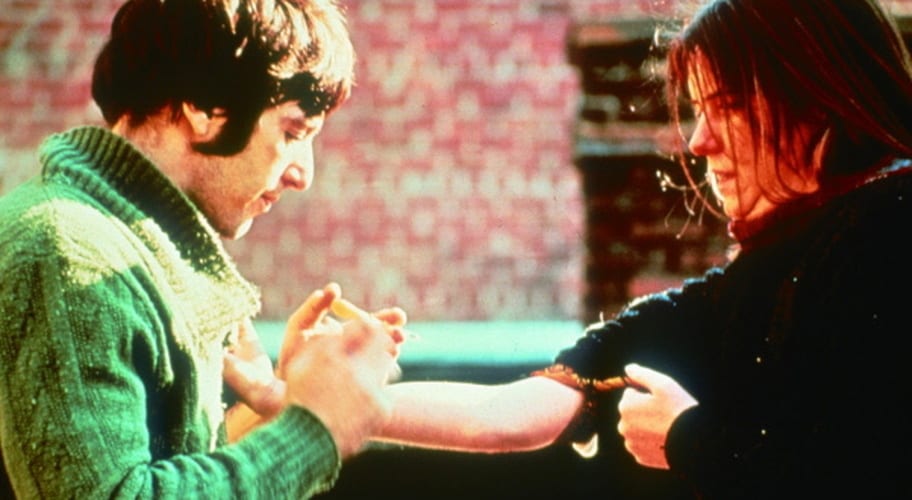 Recommended by moviewatcher122
Drugs are bad, mmkay? Heroin's bad...you shouldn't do heroin, mmkay?
That pretty much sums up the whole film. Oh sure the performances are really good, especially Pacino since it's back when he was trying to prove himself. And yeah it's pretty graphic & realistic in its depictions of junkies and the hell they put themselves through as addicts. But it's not a very fun film aside from a handful of moments when Pacino is goofing off. At least
Trainspotting
has interesting characters, a wonderful sense of humor, and a killer soundtrack to supplement its look at heroin addiction. This is too busy trying to accurately portray the dangers of heroin and as a result takes itself far too seriously. Which is fine I guess, but not anything I'd make an effort to revisit.
the giraffe's rating:

Add items to section
Netflix exorcisms
Films I caught before Netflix removed them from my queue
May means the start of blockbuster season, and this month we get two movies from Marvel Comics which I'm certain to catch. And looking ahead it seems I'll spend a fair amount of time at Drafthouse this month, so that should be fun.
As of May 1st, Netflix added a bunch of stuff I've already seen & a bunch of stuff I don't care about seeing, which means my queue is in the same place it was at the end of April. Fortunately I have a
new project
which will motivate me to tackle the films that keep staring back at me wondering when I'll watch them. Feel free to drop by that link & help me out!
Added to

30 votes
the giraffe's movie lists guide
(195 lists)
list by the giraffe
Published 11 years, 9 months ago

2 comments