31

vote
Movies the giraffe watched in 2015: April
Sort by:
Showing

28

items
Decade:
Rating:
List Type:
The breakdown: 28 movies watched, of those 19 were via Netflix, 5 on DVD, 1 via streaming download, and 3 in the theatre. Of those 18 were first views, 10 were re-watches, and they came from the following decades: 1950s, 60s, 70s, 80s, 90s, 00s & 2010s.

Well, April was another mostly good month though it appears that for the most part the best films I watched I'd seen before. Ah, but I can thank Drafthouse for that to some degree since they screened three great films this month, two of which I never thought I'd get to see on the big screen. Finally having those experiences leads me to hope that I'll eventually see every film on the big screen that I ever wanted to. I did not, however, make it out to see anything new in the theatre, but I'm sure I'll make up for that next month as the blockbusters start rolling out.

The Netflix project continues to yield worthwhile results, though I'm a little disappointed that we don't have more Listalites participating in it. Hopefully as summer rolls along we'll pick up some extra activity there. Course it's hard to complain when the films have been so good so far this year. Please feel free if you're reading this & have Netflix instant to hop in and join us.

And yet again this was a month where I found more worthwhile new horror films in The Babadook and Starry Eyes, both of which largely benefit from their strong female leads. Starry Eyes in particular reinforces the fact that digging for lesser-known films continues to be a worthy endeavor.

Best new-to-me film for April: City of God
Best hidden gem(s): It's a Mad, Mad, Mad, Mad World / Starry Eyes
Worst film: Funny Face

Add items to section
Big screen attractions
Films I caught in a theatre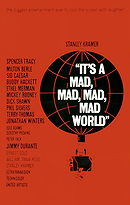 Re-watch
- April 22nd

Unofficial 1963 double feature
I say unofficial because while I did watch this &
The Birds
back-to-back at Alamo Drafthouse, to do so I had to hit two separate theatres. Fortunately this was screened early enough that I had plenty of time to get across town & still catch the pre-show entertainment for the film below.
Now, prior to this screening Drafthouse had showed
Mad, Mad World
twice over the weekend & I was bummed I couldn't go. Well because they love me they wound up adding another screening on my day off, so I HAD to go. Best of all, they screened it in 70mm Panavision which is the way it was originally released. The print was beautiful, in excellent condition aside from a couple of missing frames (not bad at all for a film that's been around over 50 years). AND the intermission had recorded dialogue playing of the cops radioing in with updates on the characters' progress while the audience took the break, which I'd never heard before. Thus I spent about 3 hours in comedic & cinematic bliss, and when it ended I told Drafthouse that if they'll screen this print once per decade I'll throw my physical copy away (they said, "deal").
the giraffe's rating: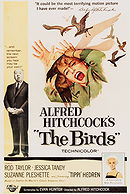 Re-watch
- April 22nd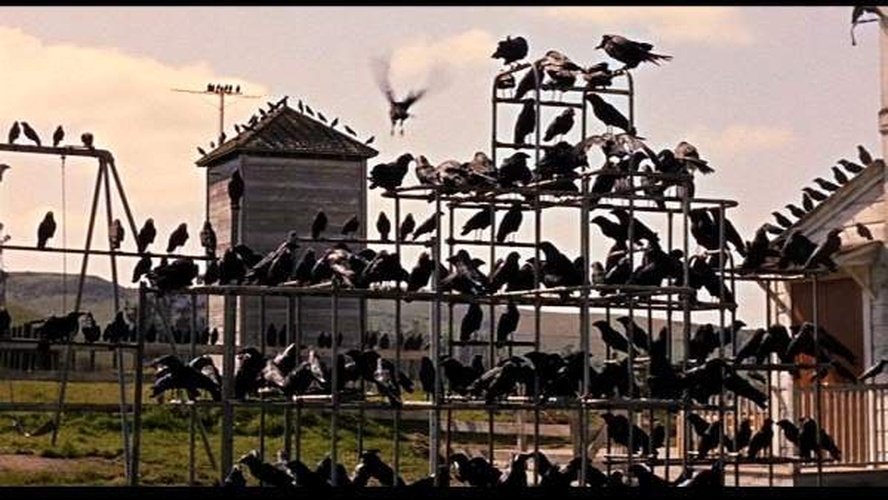 Unofficial 1963 double feature
The print of this was also pristine, and not a single frame was missing. I've got to say though that I remember this film being much more effective when I watched it growing up than it is now. The birds are often cheesy looking, which kills the intensity for me & results in unintended laughs instead. I know for the time they were great, but not so much anymore. On the other hand I got more out of the characters than any previous viewing, so that was cool. And I'd forgotten how much humor the film has throughout, which only served to reinforce the comedic nature of the bird animations. The end result was, unfortunately, that I don't love this film as much as I once did, but I still think it's pretty close to being great & of course I'll watch it again someday.
the giraffe's rating: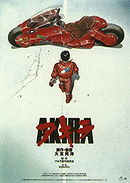 Re-watch
- April 29th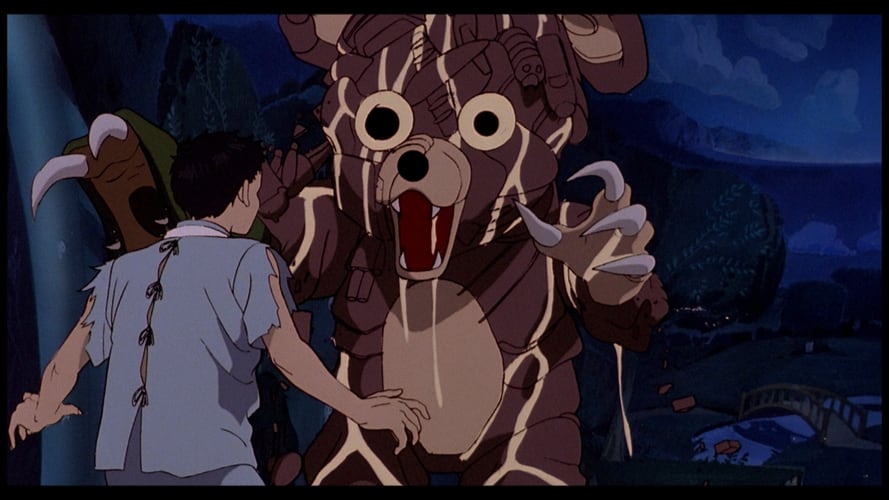 So I'd planned to go see
Ex Machina
this week, but then Drafthouse announced a screening on my day off of
Akira
& it was too enticing to pass up. I mean, how often does anyone get the opportunity to see
Akira
on the big screen?
Now I'm positive I last watched this a couple years back, but I'm not finding whatever I'd posted about it at the time for some reason. Regardless it was a treat to see it the way it was intended to be seen, to witness the details on a large canvas, and to share the experience with an enthusiastic audience. It's safe to say I get more out of the story every time I watch
Akira
, and I'm impressed to see how many ideas are still relevant today. Oh yeah, and hearing that soundtrack in the full theatre experience was pretty damn sweet too.
Just a thought:
When it's 2019 will people make as big a deal about
Akira
as they were for
Back to the Future II
going into this year?
the giraffe's rating:


Add items to section
Year-long focus: James Bond series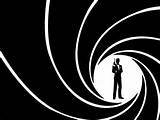 When I was growing up I watched most of the James Bond series with my dad. He'd find one of the movies on TV & call me in to join him, and at the time I liked them all. I haven't seen any of the Sean Connery or Roger Moore films since the '90s began though, so I figured I'm long overdue to revisit them as well as check out the rest of the lot. So I'm spending 2015 with about 2 Bond films per month, watched in the order they were released. At this point I'm not planning on going through the Daniel Craig films again, but I reserve the right to change my mind on those down the road. The only Craig Bond film I definitely intend to see this year is
Spectre
& by that point I should be about done with the series.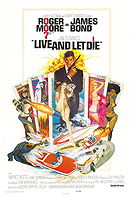 Re-watch
- April 29th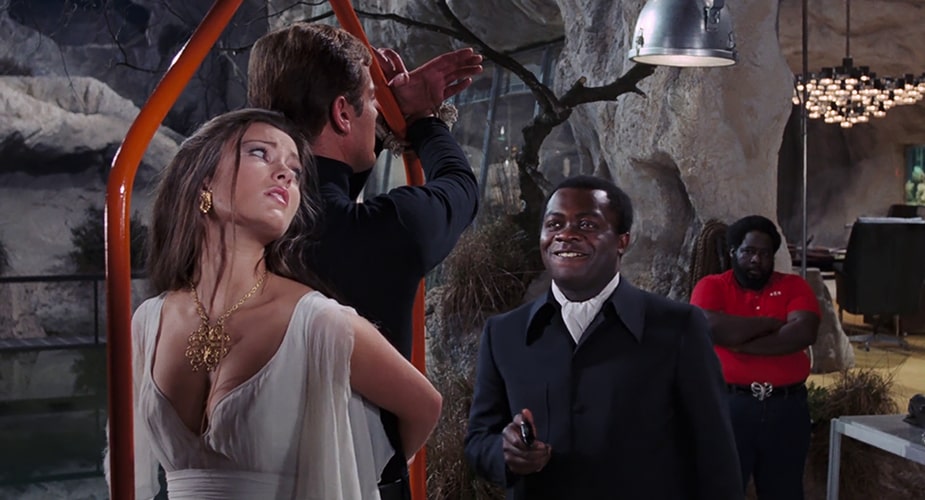 And now we come to the Roger Moore run as Bond, which kicks off with a pair of worthwhile entries. Both are solidly entertaining with exciting action set pieces, improved by their strong villains, and boast stellar theme songs. Moore seems comfortable as Bond from the jump which is great, but he's lacking that certain something that Connery has. On the upside though he's far from bored with being here. Neither film achieves greatness, but they're definitely rewarding my enjoyment of the series as a whole. I hadn't seen either of these in so long that most of each had been lost from my memory, but I don't think that'll be a problem going forward & I'd gladly revisit them again.
the giraffe's rating: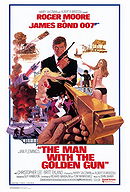 Re-watch
- April 30th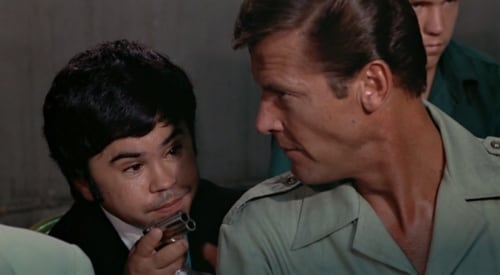 See above.
Just a thought:
I want a car I can attach wings to & take off into the air in.
the giraffe's rating:


Add items to section
Netflix Instant Project for 2015

Netflix Instant Project for 2015
The ongoing Netflix Instant Project involves recommendations from my fellow Listalites of lesser-known/lesser-seen films that are currently streaming on Netflix. If you use Netflix Instant Watch & want to participate, please check out the list above & the
thread in the Movies Forum
.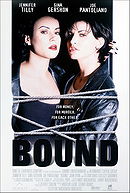 Re-watch
- April 2nd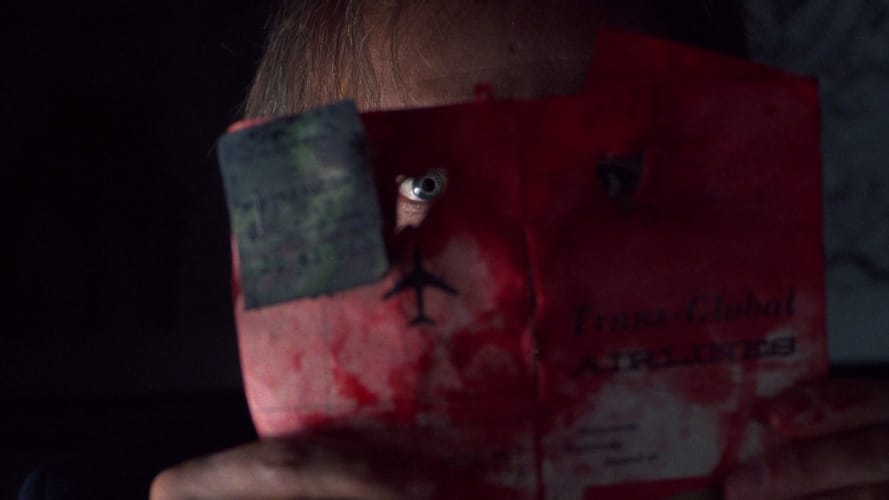 Recommended by VierasTalo
Actually I didn't watch this on Netflix because when I got home on this night it failed to load on my TV. After fighting with it for a few minutes I gave up & pulled
Bound
off my shelf to revisit, and then to my pleasant surprise afterward I found that it had been recommended for our project. So here we are.
This is easily the best film the Wachowski's have directed, which is interesting since most directors get better over time. Obviously they're an exception to that rule. Oh sure,
The Matrix
is more influential but that doesn't mean it's a better film. Anyway, the story succeeds with all its noir trappings, elevated most of all by the love triangle at its center. While Jennifer Tilly & Lisa Gershon are certainly a steamy couple, credit is also due to Joe Pantoliano who rocks every scene he's in. I was left with the impression he's a far better actor than he tends to get credit for. Ah, but looking over his filmography he's been in a lot of crap so maybe that's to blame. Still, he's aces here, and a true joy to watch. The same could be said for
Bound
.
the giraffe's rating: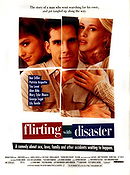 First viewing
- April 7th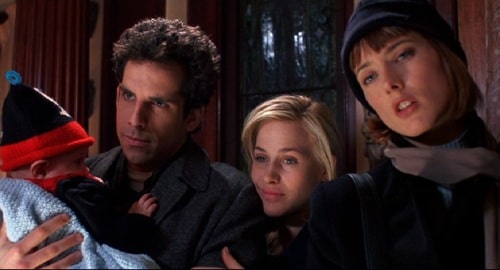 Recommended by moviewatcher122
Thanks largely to the cast this was consistently entertaining. The soundtrack is decent too, though that tends to be the case with David O. Russell's films. The story of one man's search for who he really is was good, but the whole deal with him being misled to the wrong people got to be ridiculous swiftly. The ending kind of fell apart for me too, but overall for what it is the film works well enough I guess. Definitely nothing exceptional, but worth spending the time watching once.
the giraffe's rating: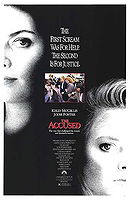 First viewing
- April 29th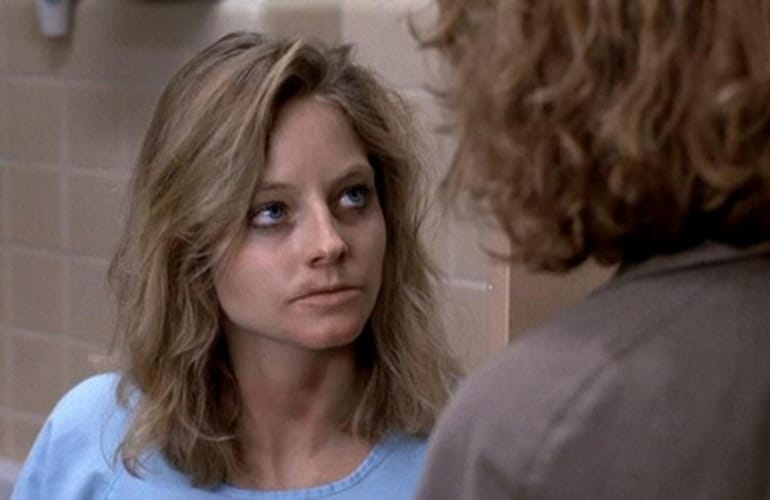 Recommended by moviewatcher122
Jodie Foster won her first Oscar for her performance here, and rightfully so. I've always thought she was a good actress, but here she goes above and beyond to bring her character to life and make her real, and it works. It actually wasn't on my radar though until moviewatcher122 recommended it for this year's Netflix project, so I have to thank him for that. Much like
Boys Don't Cry
which I watched the night before though it's the sort of film I only want to experience once despite my temptation to give it a rating higher than 7. Powerful stuff, to be sure, but not the sort of film you'd gather your friends around and watch for fun. If you like films that make you uncomfortable though, you'll probably get a more rewarding result from it.
Left Instant Watch May 1st
the giraffe's rating:


Add items to section
Netflix exorcisms
Films I watched before Netflix removed them from my queue
Added to

30 votes
the giraffe's movie lists guide
(195 lists)
list by the giraffe
Published 10 years, 11 months ago

2 comments

2 votes
the giraffe's lists for 2015
(16 lists)
list by the giraffe
Published 6 years, 11 months ago

1 comment