30

vote
Movies the giraffe watched in 2015: February
Sort by:
Showing

26

items
Decade:
Rating:
List Type:
The breakdown: 26 movies watched, of those 17 via Netflix, 7 were on DVD, 1 via streaming download, and 1 in the theatre. Of those 19 were first views, 7 were re-watches, and they came from the following decades: 1930s, 40s, 50s, 60s, 70s, 80s, 90s, 00s & 2010s.

And thus I met my goal of watching a broader range of films time-wise this month. I've got to say I'm surprised I watched as many films as I did...it was more than I'd anticipated, though having a sick kiddo to keep home helped boost my numbers a bit as did the cold spells we had. I also watched more short (hour & 1/2-ish) movies which definitely helped keep me going. And I managed to get all but one of the films that left my Netflix queue watched while keeping on goal with my year-long project.

The best part of the month though was the Netflix Instant Project which offered some excellent films for February. I'm trying to stick to one film per person recommending them each month, but I've got more than that added to my queue for viewing at some point in the near future. It's got me excited to see what comes up for March too.

Ah, but my main area of weakness is making it to the theatre. There wasn't a whole lot out I wanted to see though, and what little I did want to see I couldn't work the timing out due to the fact I worked overtime every Wednesday. Overtime has finally come to an end for a while though, so hopefully I can make up for that lack in March.

Best new-to-me film for February: The Brothers Bloom
Best hidden gem: Marty (and I feel it necessary to point out this was a Great month for hidden gems, so don't just latch onto that one)
Worst movie: Africa Screams / Dredd (though at 6/10 neither is especially dire; clearly this was a good month quality-wise)

Add items to section
Big screen attractions
Films I caught in a theatre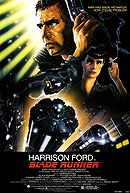 Re-watch
- Feb. 2nd - Final Cut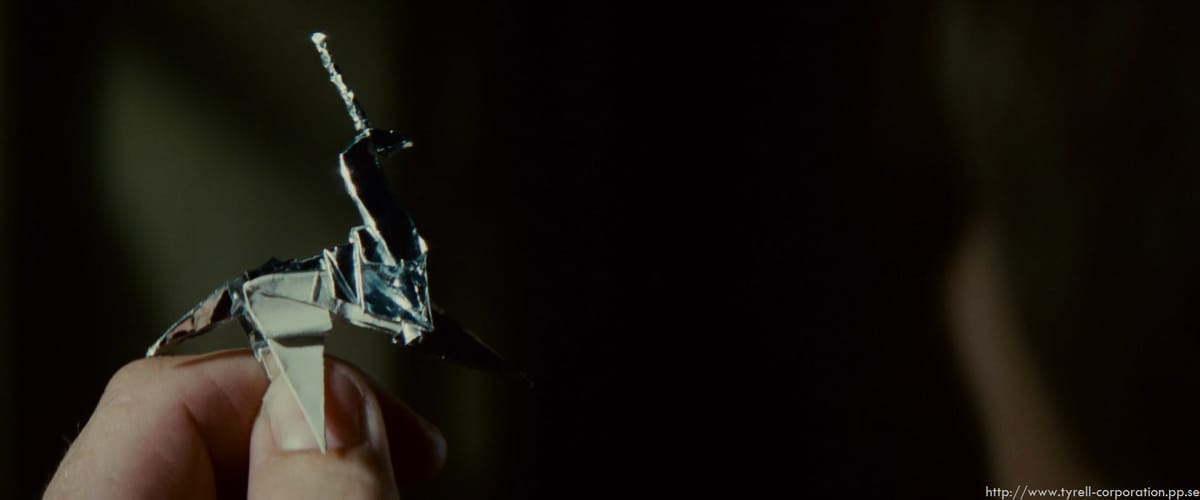 As much time as I spend at Alamo Drafthouse, you know I've got to also be a member of their rewards program. There are all sorts of perks, which is great, including getting invites to free screenings & such. Unfortunately most of the free screenings are impossible for me to attend due to my work schedule & all. So when they announced a free screening of
Blade Runner: The Final Cut
I figured I wouldn't make that either. Fortunately they were intent on getting everyone in to see it that was interested, so soon one screening turned into an entire week of multiple daily screenings & I signed up to go.
Now here's the deal with me &
Blade Runner
...it puts me to sleep. The pacing is too slow for its own good, so by the time we get to the final 30 minutes or so my patience gives way to my eyelids closing up & I'm barely able to keep up with what's going on. This seems to happen just about every time I've watched the film, and this occasion was no exception. The film does have its moments though, and I dig how the replicants are more lively than the humans as well as some of the visuals. But overall it's just too slow to endear itself to me.
the giraffe's rating:

Add items to section
Year-long focus: James Bond series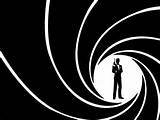 When I was growing up I watched most of the James Bond series with my dad. He'd find one of the movies on TV & call me in to join him, and at the time I liked them all. I haven't seen any of the Sean Connery or Roger Moore films since the '90s began though, so I figured I'm long overdue to revisit them as well as check out the rest of the lot. So I'm spending 2015 with about 2 Bond films per month, watched in the order they were released. At this point I'm not planning on going through the Daniel Craig films again, but I reserve the right to change my mind on those down the road. The only Craig Bond film I definitely intend to see this year is
Spectre
& by that point I should be about done with the series.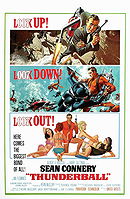 Re-watch
- Feb. 19th/20th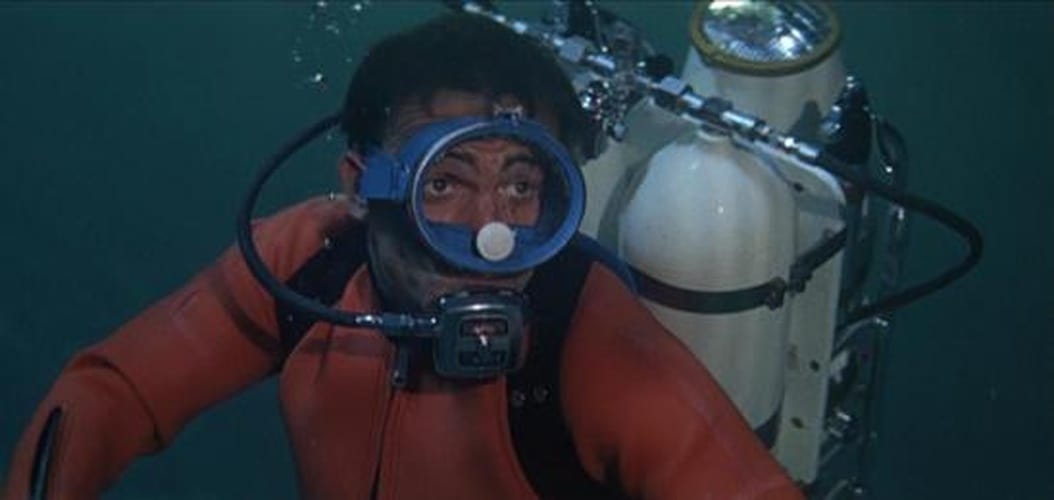 The main thing I recalled from watching this one growing up was that Bond spends a lot of time underwater with flippers on his feet. And so he does.
Thunderball
carries on with the pre-established traditions of the series, and all to mostly good effect. My main complaint here is that the editing of the opening third and the final battle on the boat is obnoxiously bad. There are continuity and logic errors all over the place, and some of the cuts between scenes are just sloppy (especially in the beginning). It's a marked step down from the trio of films that preceded it. Fortunately the rest of the film works well & Connery's charm helps elevate things at every turn. I'd probably watch it again some time, but it's very borderline between a 7 and an 8 in my opinion. Leaving it at 7, but you can consider it a 7.5.
Just a thought:
I should seek out more of Claudine Auger's films. Wow.
the giraffe's rating: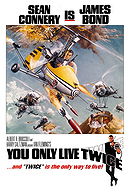 Re-watch
- Feb. 22nd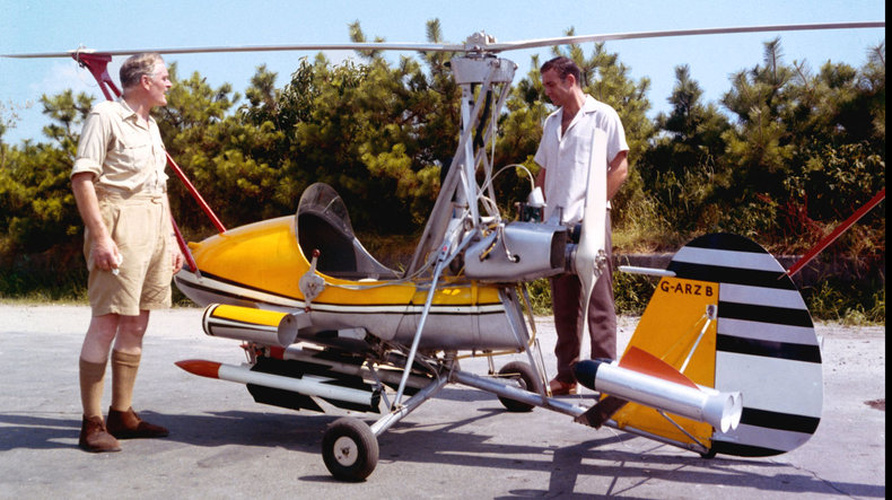 I'd forgotten most of this one too, but Bond going Japanese had stuck with me as well as the villain (though the latter may be as much due to
Austin Powers
as anything else). It was solidly entertaining, definitely better than
Thunderball
but not as amazing as the films that preceded this pair. The helicopter pictured above now counts among my favorite Bond gadgets, and the fact that there were ninjas definitely helped improve things. And I'd be lying if I knew exactly how it would end up, so that worked in its favor too. Eh, maybe it is a solid 8 after all. But just barely.
the giraffe's rating:


Add items to section
Netflix Instant Project for 2015

Netflix Instant Project for 2015
The ongoing Netflix Instant Project involves recommendations from my fellow Listalites of lesser-known/lesser-seen films that are currently streaming on Netflix. If you use Netflix Instant Watch & want to participate, please check out the list above & the
thread in the Movies Forum
.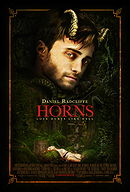 First viewing
- Feb. 4th
Recommended by VierasTalo
I wasn't sure what to expect from
Horns
since I never saw a trailer for it & only heard about it mentioned here & there online. I've got to say it was mostly good. I loved the story & the way it played out, and the cast was pretty solid. I'm not convinced that Daniel Radcliffe is meant for a career in horror movies, but he does a decent enough job here. I wasn't as thrilled with the CGI though, but it didn't ruin the film for me. It was just obvious at times that what I was seeing was totally fake. Still, this is definitely worth watching.
Just a thought:
I couldn't help but chuckle to myself when Radcliffe's character has snakes approaching him & thinking that since he's Harry Potter he can totally talk to them.
the giraffe's rating: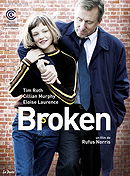 First viewing
- Feb. 5th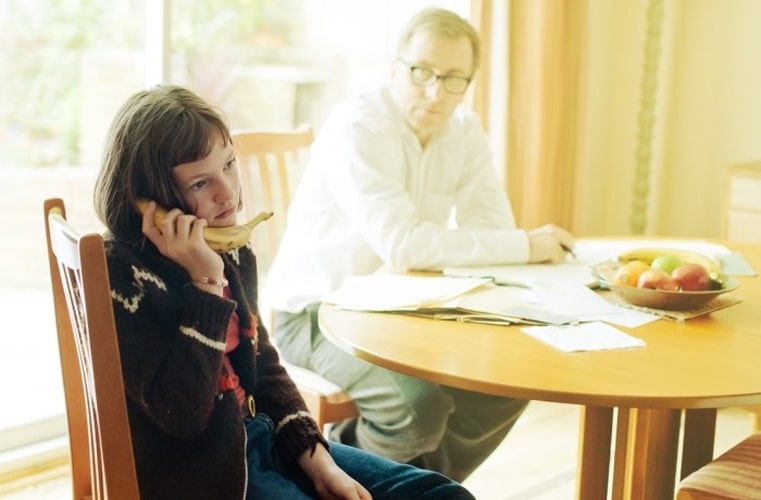 Recommended by Starweevil
This was pretty brutal to get through.
Broken
is one of those films that's exceptionally well-made, but full of subject matter you wouldn't be too eager to revisit often. Or I wouldn't anyway. The cast is stellar, the story is captivating, and I like the way it's told by slowly revealing some aspects through revisiting scenes from different characters' perspectives. The best thing about that approach though is that it's not overdone as some directors might be tempted to. So yeah, I'm happy to endorse this film so others will check it out. Just don't ask me to watch it again.
the giraffe's rating: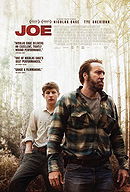 First viewing
- Feb. 8th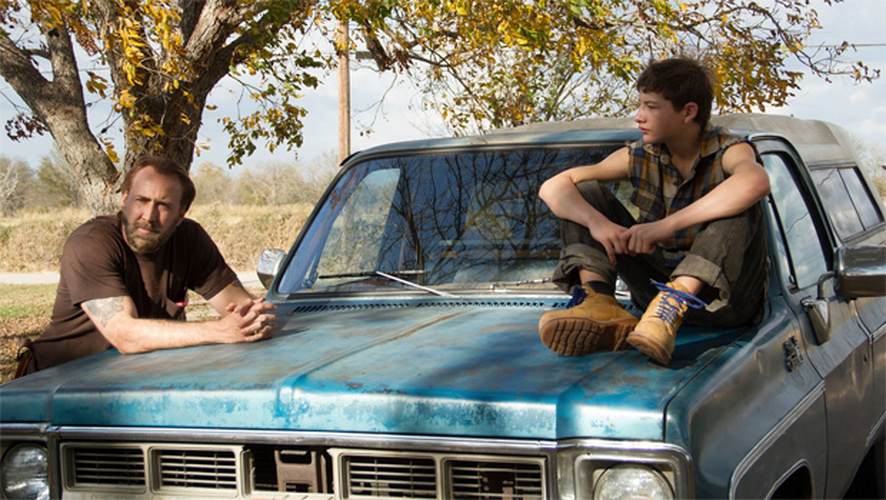 Recommended by moviewatcher122
Always nice to see Nic Cage actually acting & not in action hero mode. This was pretty good, albeit somewhat predictable. The cast is what makes it worth watching, as everyone does a great job. Between this and
Mud
it looks like Tye Sheridan will be an actor to watch. Here's hoping he keeps making worthwhile films.
the giraffe's rating:


Add items to section
Netflix exorcisms
Films I watched before Netflix removed them from my queue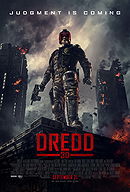 First viewing
- Feb. 14th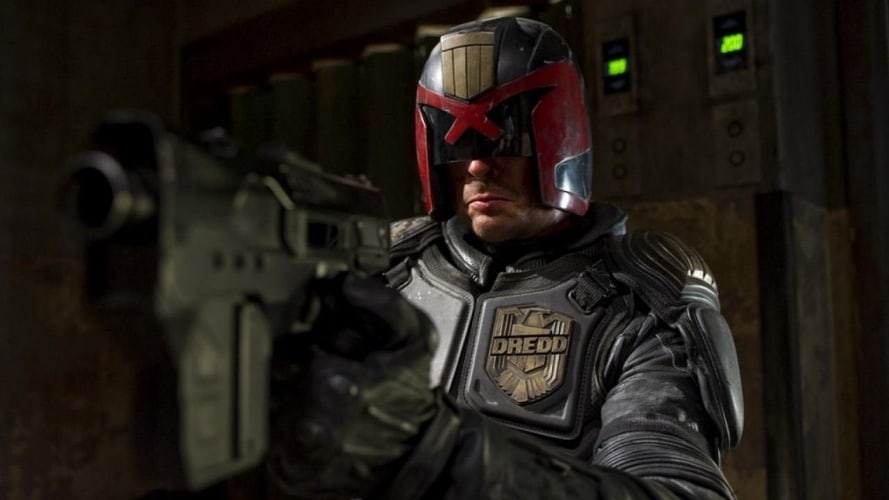 If all you're looking for is an action movie with an indestructible hero, this will do the trick. If you want said hero to have more than one dimension, or villains that actually pose a threat instead of being easily dispensed, look elsewhere. The action sequences throughout are decent, but not especially noteworthy or impressive. They helped me stick with this, as did the lovely Olivia Thirlby, but honestly I could have gone on ignoring it as it never had much to offer. Possibly I'd be better off revisiting
Judge Dredd
instead, but I feel like that film was only worth watching once & probably not as worthwhile as I think it was.
Just a thought:
At least this Dredd keeps his helmet on.
the giraffe's rating: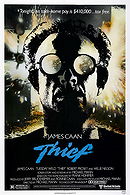 First viewing
- Feb. 15th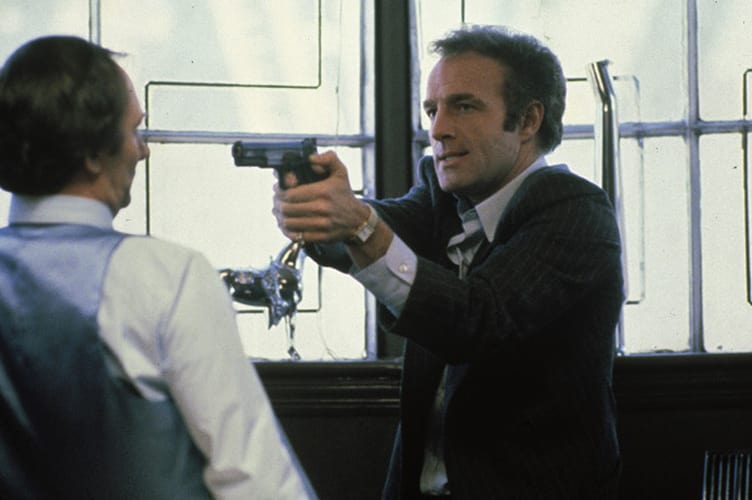 I had added this to my queue early this year after Drafthouse announced they were screening it among a few other Michael Mann films, I think on the same night I added
The Gambler
. As it turns out it's pretty damn good. A little slow at first, but before long I was hooked & it got a lot better. This was Mann's first theatrical release, closer in quality to
Manhunter
than
The Keep
& thank goodness for that. So now I kinda wish I had shelled out for a Drafthouse screening, but I enjoyed it all the same & maybe there will be another opportunity down the road. If so, I'll be there.
the giraffe's rating:

First viewing
- Feb. 24th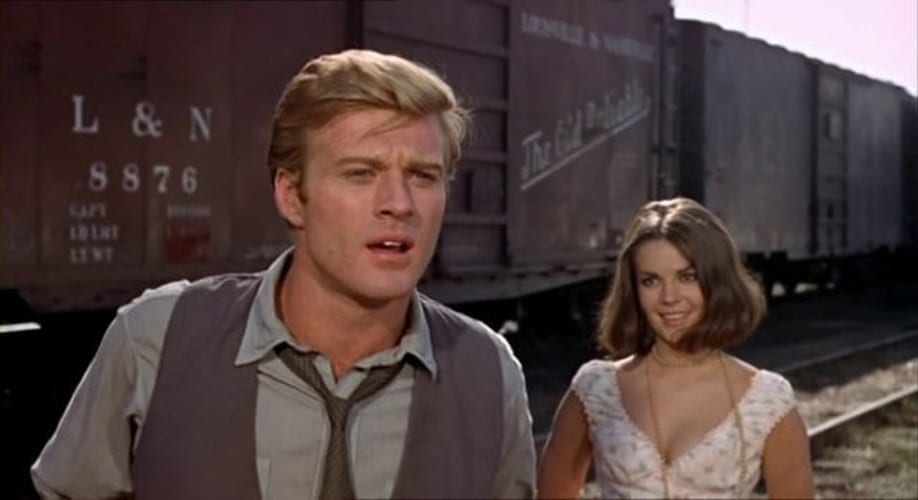 Too bad this one isn't sticking around or I'd add it to the Netflix project next month. I didn't really know what to expect from this one, I just knew that Robert Redford was in it & Netflix was recommending it to me. Turns out they were right, as I thoroughly enjoyed it. Redford & Natalie Wood have excellent chemistry on screen, and the story was engaging throughout. It's a fairly simple, small movie but one well worth watching & I'd gladly sit down with it again.
the giraffe's rating:

February is always a light month, what with the shorter number of days in it & the fact that most of the new movies released are crap the studios are finally willing to unload on everyone. Ah, and I'm still working extra hours at work, so that won't help. Fortunately I've got my projects to keep me busy.
Added to

30 votes
the giraffe's movie lists guide
(195 lists)
list by the giraffe
Published 11 years, 7 months ago

2 comments

2 votes
the giraffe's lists for 2015
(16 lists)
list by the giraffe
Published 7 years, 7 months ago

1 comment