34

vote
Movies the giraffe watched in 2014: November
Sort by:
Showing

25

items
Decade:
Rating:
List Type:
The breakdown: 25 movies watched - 16 via Netflix instant, 5 in the theatre, and 4 on DVD; of those 21 were first views, 4 were re-watches, and they came from the following decades: 50s, 70s, 80s, 90s, 00s, and 2010s.

Overall November was a decent month I think. Quality-wise the majority of what I saw was good & worthwhile, and I'm proud of myself for making it to the theatre 4 times. My plans did get a bit derailed though, as I'd intended to watch 2 more films from the Netflix project and lost 3 films to the ether. That's partly because I spent a week watching season 2 of Orange Is the New Black instead of movies, which I don't regret at all. My monthly focus could also have yielded a few more movies than it did, but I got the 6 I had in my queue watched so I won't complain. Now onto December where my DVD and Netflix numbers wind up switching places.

Best new-to-me film for November: Birdman
Best hidden gem: Why Don't You Play in Hell?
Worst film: A Most Wanted Man

Add items to section
Monthly focus: Woody Allen movies
Last month Netflix added some Woody Allen movies to Instant, so I figure I'll catch them while I can by making it a goal to watch them all this month.

Add items to section
Big screen attractions
Films I caught in a theatre

Add items to section
Netflix Instant Project 2014

Netflix Instant Project 2014
Last year I ran the NIP, but this year I've been too busy to manage it. So portlander stepped in & took it over for 2014 (until he left the site at the end of September, at which point I took it over), and the forum thread is
here
if you'd like to join us.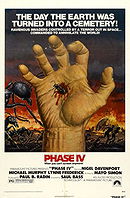 First viewing
- Nov. 12th/13th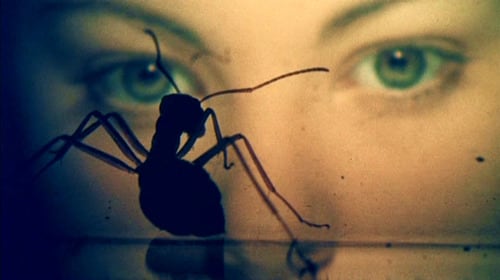 Recommended by VierasTalo
I've been hearing about this film lately, so I figured I'd check it out. It's Saul Bass's sole directorial effort, which means there are some excellent moments visually & a great use of music. It's just too bad the cast and characters are mediocre and thus difficult to connect with. Still, it's worth checking out once.
Currently streaming on Netflix
the giraffe's rating:


Add items to section
Netflix exorcisms
Films I caught before Netflix removed them from my queue
Usually the Horrorfest run leaves me burned out & my movie-watching takes a dive in November. We'll see if that's the case, but I definitely don't anticipate watching as many movies as I did last month. I'm still not sure how I hit 41.
Added to

30 votes
the giraffe's movie lists guide
(195 lists)
list by the giraffe
Published 11 years, 7 months ago

2 comments

12 votes
the giraffe's lists for 2014
(14 lists)
list by the giraffe
Published 8 years, 10 months ago

3 comments