29

vote
Movies the giraffe watched in 2015: March
Sort by:
Showing 1-

50

of

51
Decade:
Rating:
List Type:
The breakdown: 31 movies & 20 short films watched for a grand total of 51 films, of those 38 were via Netflix, 7 on DVD, 1 via streaming download, and 5 in the theatre. Of those 42 were first views, 9 were re-watches, and they came from the following decades: 1910s, 50s, 60s, 70s, 80s, 90s, 00s & 2010s.

Holy crap, that's a lot of stuff watched. Course 20 of those were Chaplin shorts I tried to run through as quickly as possible before they left Netflix, which wound up burning me out on him before I was done. And if you count those 20 by the way Netflix had them put together instead of individually, that reduces the 20 to 8 & thus my monthly total to 39 which seems more reasonable to me. Still above and beyond my norm though. I will say that I did enjoy several of those Chaplin shorts, I just wish I'd taken time last year to run through them all instead of trying to plow through them in 15 days.

This month I made it to the theatre on 5 occasions which is pretty awesome, as is the fact that all of those trips were worthwhile. And one of those films currently sits atop the 2015 releases for me, with the added bonus of being a tough film to top in my book. Despite the fact that a lot of the films coming out this year don't impress me much, it looks like the ones I am interested in seeing are certainly rewarding. Hopefully that continues to hold true.

Everything else continued to roll along as it should, and I wound up watching mostly good films including a few with the kiddo. The weakest links were a couple of the Chaplin shorts, and aside from them the lowest rating anything else got was a 6/10. Either I'm getting better at avoiding crap or I just lucked out. Most noteworthy is that this month brought me some excellent horror movies, especially ones made this decade. If this keeps up, the 2010s will go on to be among my favorite decades of horror...and thus I'll be more eager to jump on catching a new horror movie in the near future.

Best new-to-me film for March: Spring / Resolution (tie)
Best hidden gem: Aside from the above, Housebound though honorable mention goes to The Immigrant & One A.M.
Worst film: A Film Johnny / The Kid Auto Race

Add items to section
Big screen attractions
Films I caught in a theatre

Add items to section
Year-long focus: James Bond series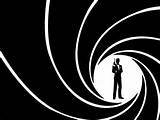 When I was growing up I watched most of the James Bond series with my dad. He'd find one of the movies on TV & call me in to join him, and at the time I liked them all. I haven't seen any of the Sean Connery or Roger Moore films since the '90s began though, so I figured I'm long overdue to revisit them as well as check out the rest of the lot. So I'm spending 2015 with about 2 Bond films per month, watched in the order they were released. At this point I'm not planning on going through the Daniel Craig films again, but I reserve the right to change my mind on those down the road. The only Craig Bond film I definitely intend to see this year is
Spectre
& by that point I should be about done with the series.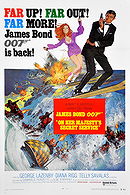 First viewing
- March 11th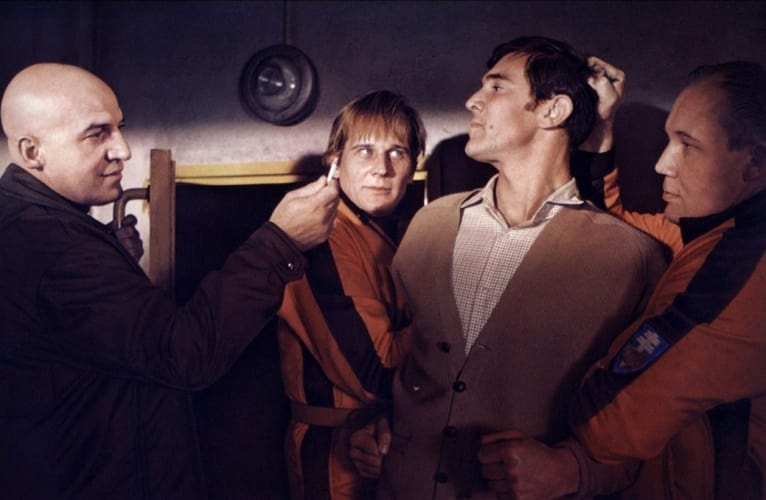 I never bothered to watch this one because I'd listened to the wrong people who insisted it's not worth watching. Turns out Lazenby did a solid job here, and I believe could have carried the franchise as well as any other Bond if he'd been given another chance. This time around we get a more believable Bond outing, with less focus on gadgets & more focus on story & characters. It pays off big time, and any complaints I have are minor. One such complaint was my initial disappointment that Donald Pleasance doesn't reprise his role as Blofeld, but Telly Savalas does a solid job of replacing him. I can't help feeling though that Pleasance would have elevated the film a bit. Ah, but then he might have had to stick around for at least one more film so maybe he was trying to avoid that.
Anyway, this came really close to getting a 9. Call it 8.5.
the giraffe's rating: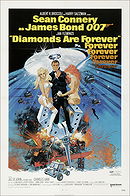 Re-watch
- March 13th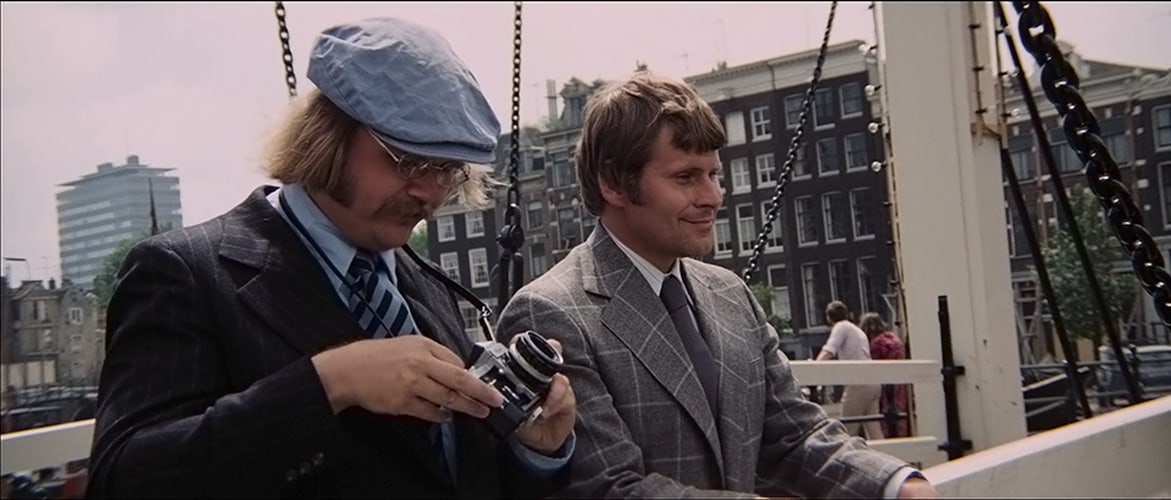 So I wasn't sure for a while if I'd seen this film before, but then Bambi & Thumper showed up & I recalled it. That scene is pretty tough to forget. I love the hell out of the car chase scene with the Vegas cops, and the villains above make the whole thing very worthwhile. Unfortunately Connery gives off an air at times like he doesn't want to be there, and the film is often uneven. It's all entertaining, don't get me wrong, but it fell short of the previous entry in the series for me. The ending was too clean in my book too, which didn't help matters. Still, it's worth watching & despite my rating I'd watch it again. It could be better though.
Interesting how things are connected:
Sid Haig has a minor role in this &
Point Blank
which I watched the night before.
the giraffe's rating:


Add items to section
Netflix Instant Project for 2015

Netflix Instant Project for 2015
The ongoing Netflix Instant Project involves recommendations from my fellow Listalites of lesser-known/lesser-seen films that are currently streaming on Netflix. If you use Netflix Instant Watch & want to participate, please check out the list above & the
thread in the Movies Forum
.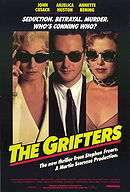 First viewing
- March 3rd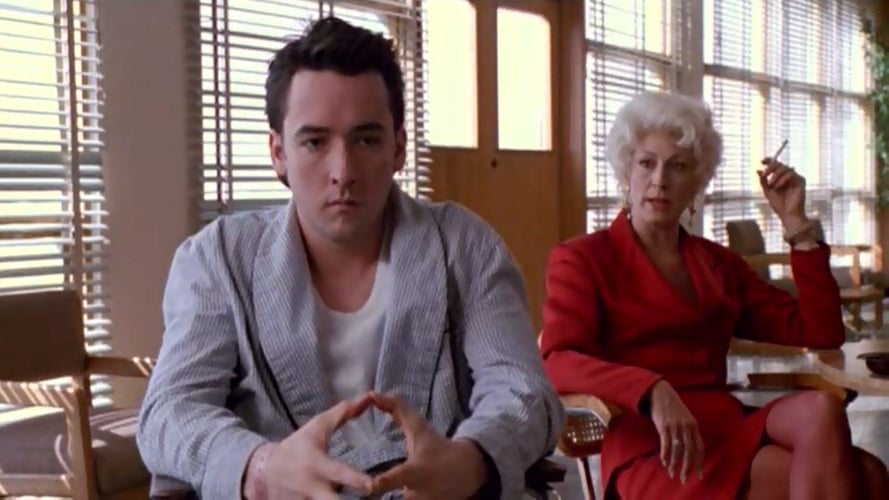 Recommended by moviewatcher122
This one has caught my eye several times while browsing Netflix options, so moviewatcher122's recommendation gave me an excuse to check it out. And it was pretty worthwhile. Cusack, Huston, and Bening perform as well as you'd expect, the story is interesting, and I didn't see the ending coming. A cameo from Jeremy Piven and small role by the late, great J.T. Walsh also helped keep me entertained. I never felt carried away by this movie, but it was different and well put together.
the giraffe's rating: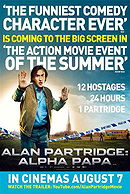 First viewing
- March 5th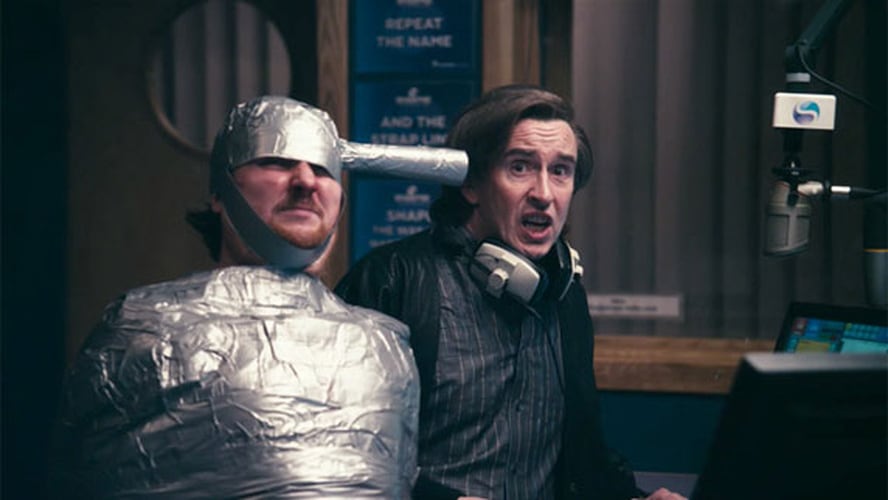 Recommended by VierasTalo
Eh, this was OK. For a comedy I hardly laughed, which isn't so good. But there was something about this film that kept me hanging on to see what would happen next even though I was never deeply engaged by it. The cast plays their respective roles well, it's just that most of the characters were annoying/lame. They're supposed to be though, so it's hard to count that as too much of a fault. Evidently there's a TV show that spawned this, but I've never seen it so possibly I'm missing a lot here. But yeah, as it stands I could've skipped this. Ah well.
the giraffe's rating: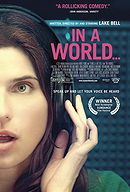 First viewing
- March 30th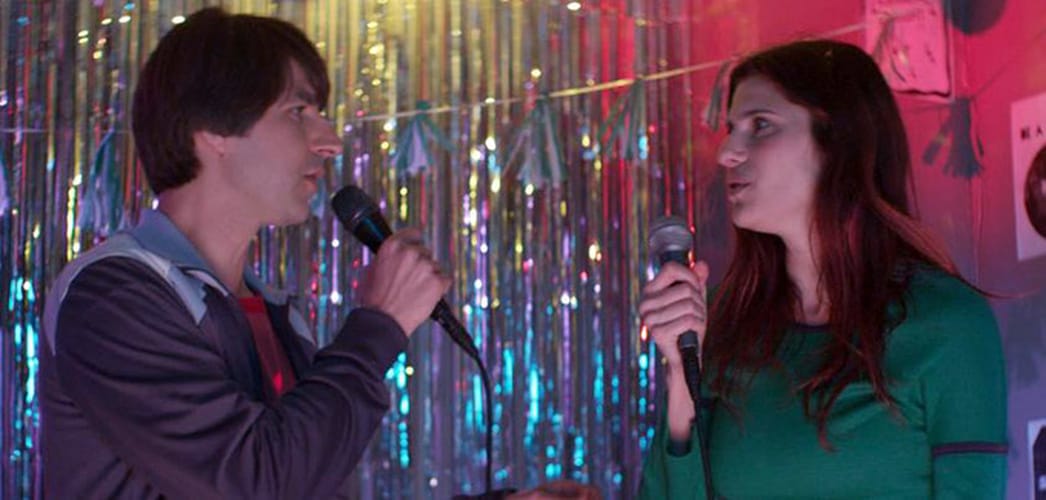 Recommended by Starweevil
I needed a break from my horror run, so I figured I'd check out another recommendation from our project. Had I realized before how many comedians I like were in this, I would've watched it sooner. Oddly enough I didn't find this that funny though...it's definitely entertaining thanks largely to the characters & their relationships to each other which feel genuine. I just didn't find it especially funny. It's more mildly amusing, but I thought it was worth watching once. Plus voice actors are not often the subjects of a film, so it was different in that respect.
the giraffe's rating:


Add items to section
Netflix exorcisms
Films I watched before Netflix removed them from my queue
Load more items (1 more in this list)
Rolling along...
Added to

30 votes
the giraffe's movie lists guide
(195 lists)
list by the giraffe
Published 11 years ago

2 comments

2 votes
the giraffe's lists for 2015
(16 lists)
list by the giraffe
Published 7 years ago

1 comment