31

vote
Movies the giraffe watched in 2014: March
Sort by:
Showing

20

items
Decade:
Rating:
List Type:
The breakdown: 20 movies watched - 10 via Netflix instant, and 10 on DVD; of those 11 were first views, 9 were re-watches, and they came from the following decades: 50s, 70s, 80s, 90s, 00s, and 2010s.

Well, as you can see I wound up splitting my time evenly between movies that are in my collection & movies on Netflix Instant, and overall I had a pretty good month. I managed to catch all the movies that mattered to me before they left my IQ at the end of the month, and I can't remember the last time that happened if ever. Usually I catch what I most want to see & let the rest slip away. I also had a far more productive month than I'd anticipated, thanks largely to having enough free time here & there to watch more than one movie in a single day. I doubt that's a trend that will continue going forward, but we shall see. I will say that my general approach this month of "hmm...what do I want to watch today?" paid off well. I've already got plans for April's selections, but I dare not say much more than that lest things go awry & I fail to deliver on any grand promises/hopes/what have you.

My only disappointment this month is that I didn't make it to the theatre at all. Hopefully I'll have better luck in April with that.

Best new-to-me film for March: The Intouchables / North by Northwest (tie)
Best hidden gem: Maniac
Worst film: The Rules of Attraction

Add items to section
Netflix exorcisms - March
Films I caught before they left Netflix Instant

Add items to section
Horror remake double feature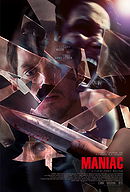 First viewing
- March 29th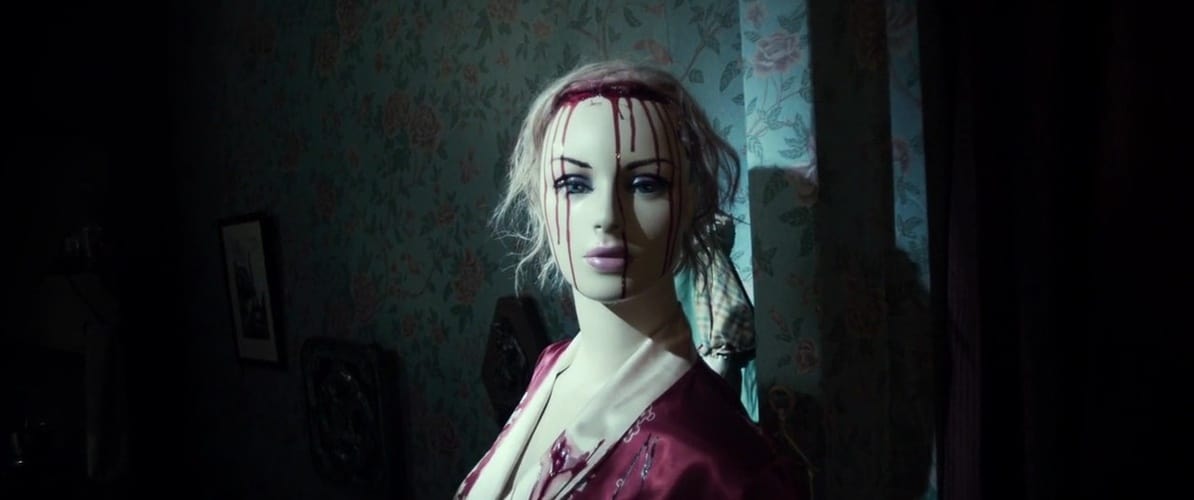 I really had no urge to see this when I heard it was coming out. As some around here are well aware, I LOVE the original film so I didn't see the point in anyone remaking it. But VierasTalo kept insisting I should watch it, so when it popped up on Netflix Instant I decided to add it to my queue & give it a look.
And now that I have, I've got to admit it's worth watching. I love the decision to shoot the majority of the film from Frank's eyes, which keeps us locked inside his head. The film hits the main beats of the original and (thankfully) retains its powerful ending. There are also a couple of references to the original film, so I'd recommend anyone interested to watch it before this one so you catch them. Elijah Wood does a really good job as Frank, but I don't feel like he quite reached the heights Joe Spinell did. He does have the benefit though of being more attractive than Spinell was, which helps better sell his ability to attract women. My main issue is that the gore & effects, while done pretty well, are mostly CGI & thus fall far short of Savini's work in the original. The CGI does allow them to pull off some effects that wouldn't be possible otherwise, but some of it doesn't look believable.
You know what though? I'd watch it again at some point.
Currently streaming on Netflix
the giraffe's rating:

First viewing
- March 30th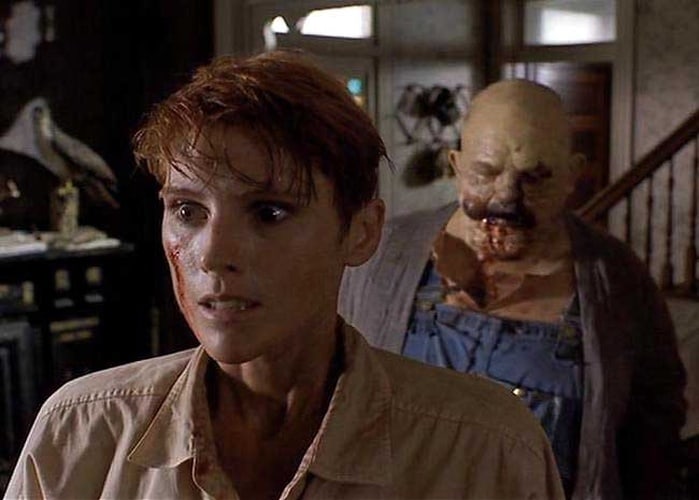 Here's another remake I never had any urge to see, especially given that the original is possibly my favorite horror movie of all time. However, in horror fan circles it's got a decent reputation so I decided to give it a fair chance.
And yeah, it's good. The story plays out a bit differently than the original, but still delivers a message about humanity while retaining the spirit of the original. The cast is decent enough, and it helps that Romero wrote the screenplay. The odd thing here, however, is that Savini directs the film but doesn't handle the special effects. The team that does handle the effects does an OK job, but few of the zombies are memorable and a couple effects are laughably bad (the worst being Johnny falling & hitting his head on a headstone, as you can tell it's a dummy). Had Savini handled the effects, however, I'm sure they would have been improved all around.
One thing I did especially enjoy here though is that the character of Barbara turns out to be much stronger this time around instead of mostly lying around in mute shock. It's more realistic and gives her character more depth. I like too the slightly different message the film delivers, though I'm not crazy about the fact it's actually spoken aloud instead of left to the viewer to determine on his/her own.
So overall, this was worth checking out once. I doubt I'd watch it again, but it wasn't as bad as I'd feared it would be.
Currently streaming on Netflix
the giraffe's rating:


Add items to section
Hitchcock double feature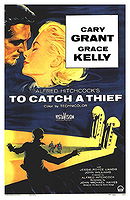 First viewing
- March 30th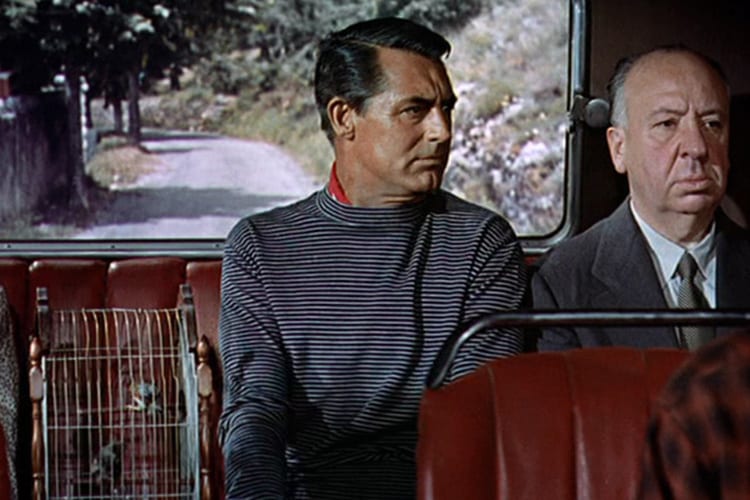 In February I got rid of some DVDs I didn't want to hang onto anymore, and the only way to get a good return for most of them was to trade them in for other DVDs (which kind of defeats the purpose, but whatever). So I looked around & grabbed this film and the one below (as well as an import copy of
Battle Royale
). Well, today I decided I should watch them together since they're both Hitchcock films AND they both have Cary Grant in the lead role.
I started with
To Catch a Thief
, mainly because it's less renowned critically than
North by Northwest
. And for the most part I enjoyed it. Grant is excellent, Grace Kelly is beautiful, the whole thing is solidly entertaining, and in the end I was pretty satisfied by it. I loved the opening of it with the little joke of the cat on the rooftops especially. I
did
figure out who the "Cat" really was about halfway through it, though the film works very hard to not be at all obvious about it. I never felt it quite crossed the line into greatness, but I did enjoy it enough that I'm glad it's part of my collection so I can revisit it.
the giraffe's rating: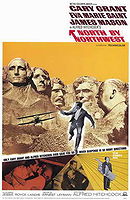 First viewing
- March 30th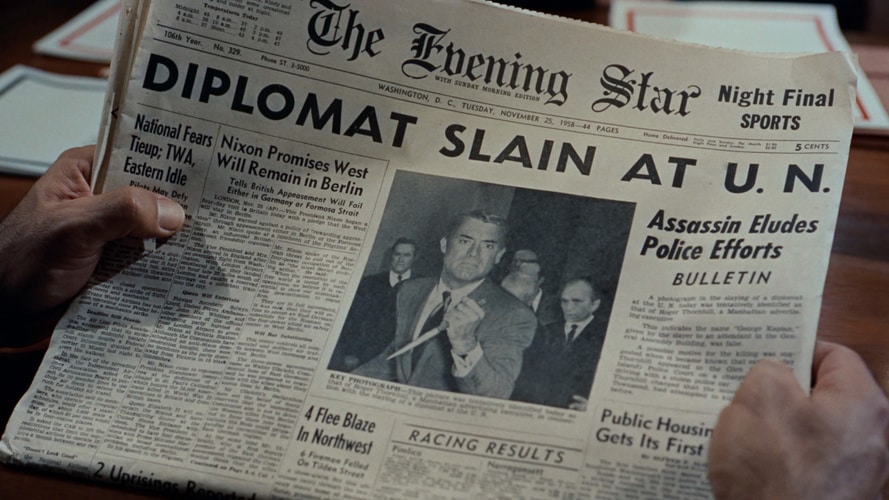 I knew going into this one that it's generally considered a masterpiece, and I'd say that reputation is well-earned. I thought I'd seen it before, but it turns out I've just seen the crop duster scene so many times in my life I assumed I'd seen the rest too at some point.
Here we have a brilliant story that I was never entirely sure where it was going, an excellent cast all around, an impressive score courtesy of Bernard Herrmann, and an overall memorable film to boot. Really the only thing missing here was that magical feeling I get from a 10/10 film, though I have no trouble seeing why it'd rate that from others.
Just a thought:
I forget sometimes (though I don't know HOW) what a great sense of humor runs through Hitchcock's best work, whether it be in the dialogue or visual gags.
the giraffe's rating:
Originally this list was going to cover March & April, but then I managed to get a fair number of films watched for March, & April looks to be at least as productive as it nears. So here's my list for March of 2014.
Added to

30 votes
the giraffe's movie lists guide
(195 lists)
list by the giraffe
Published 11 years, 3 months ago

2 comments

12 votes
the giraffe's lists for 2014
(14 lists)
list by the giraffe
Published 8 years, 7 months ago

3 comments