17

vote
460 Views Share:
Movies the giraffe watched in 2016: August
Sort by:
Showing

30

items
Decade:
Rating:
List Type:
The breakdown: 30 movies watched, 18 via Netflix, 1 on DVD, and 11 in the theatre. Of those 27 were first views, 3 were re-watches, and they came from the following decades: 1950s, 60s, 70s, 00s & 2010s.

Didn't realize until I sat down to write my month-end wrap-up that I didn't watch any films from the 80s or 90s. That's not usual for me. But then again the majority of what I watched was from the current decade, thanks as much to my determination to clear out my Netflix queue as the fact there were some new releases I was itching to see.

And how about that...I made 11 stops at the theatre for 11 films. While I did see Don't Think Twice and The Wailing on the same day, they played in separate Drafthouses. And the films I saw on the big screen were definitely my favorites this month, so much so that deciding which was my favorite among them took some serious thought & deliberation. Looking ahead I can tell that next month won't see me at the theatre nearly as often, as most of what I want to see is repertory screenings.

Going into next month I have around 20 movies & documentaries to get watched before I'm down to TV shows & a handful of options for October. I can't guarantee I'll get them all watched before October, but I'm going to do my best. I definitely made progress this month, however, and found some pleasant surprises as well as a handful of disappointments along the way. I won't be too surprised if that's the case for the remaining films as well.

Best new-to-me film for August: The Wailing
Best hidden gem: Danger Diabolik (I'm not counting new releases or there would be a hell of a tie)
Worst film: A Pigeon Shat on a Branch and Blah Blah Blah

Add items to section
August short focus - Musical documentaries
Making this a short focus so I'm more motivated to get them watched
First viewing
- Aug. 7th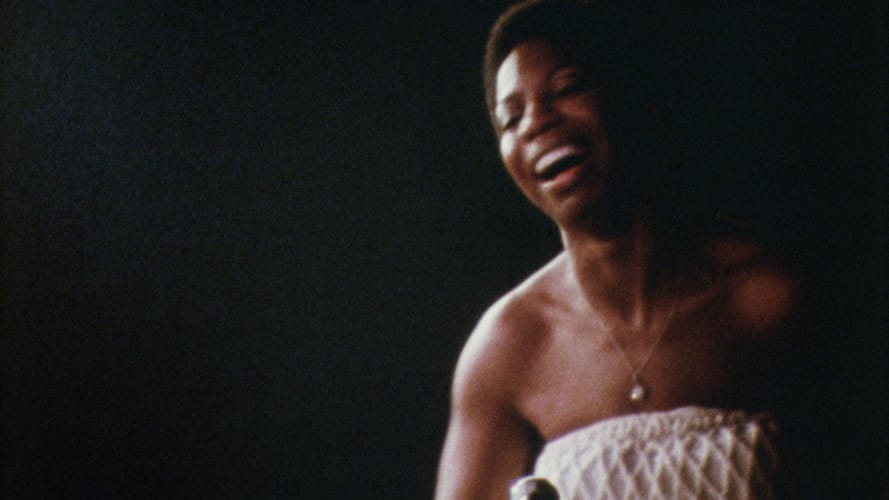 Thanks to the girlfriend I had at the time, I got into Nina Simone shortly before she left us. And while I've listened to her music a lot over the years, I haven't made the effort to dig into her personal history and that makes this documentary totally worthwhile. Now I have a better understanding of who she was and how her music came together, aside from the obvious influence of the Civil Rights movement in the '60s. Best of all this doc is composed from interviews with her during her life as well as interviews with friends and family after her death. It's a wonderful, in-depth look into her career, and well worth seeing if you're a fan of her music to any degree (or even if you're just curious about her).
Currently streaming on Netflix
the giraffe's rating:

First viewing
- Aug. 14th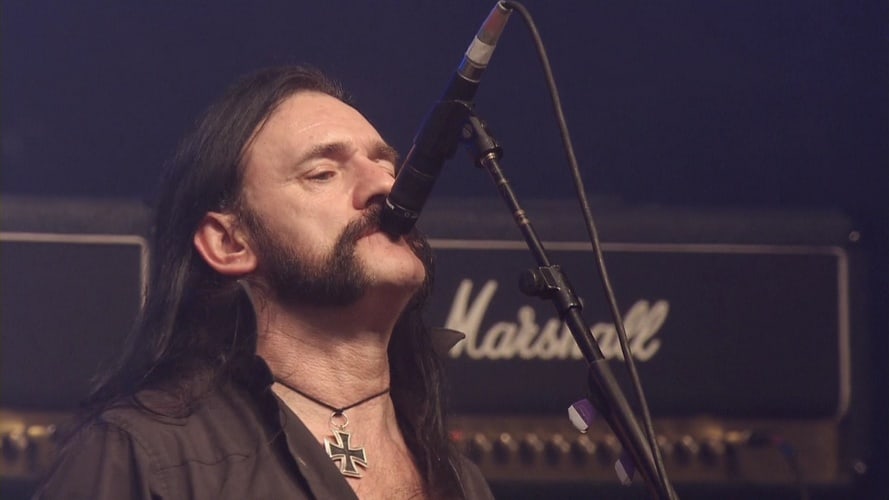 I've always respected Lemmy & Motorhead, yet I never bothered to dig into their music beyond the few songs of theirs I've heard over the years. I don't really have a valid reason for it, and given my love of metal & punk & rock 'n roll you'd think I would have. Hell, I even went to a festival they played & wound up skipping them in favor of other bands. To be fair though, at the time I passed them up they still had about 25 years left to go.
Anyway, given Lemmy's passing this year I wanted to watch this & I thought it did a good job of giving insight into who he was. The film is full of musicians I respect talking about their experiences with him & his music, plus scenes where the filmmakers are just hanging out with Lemmy wherever he goes & a handful of live performances. And while I now regret not seeing Motorhead back when I had the chance, I found the whole thing quite fascinating & am now finally motivated to dig deeper into the music he left behind.
Currently streaming on Netflix
the giraffe's rating:

First viewing
- Aug.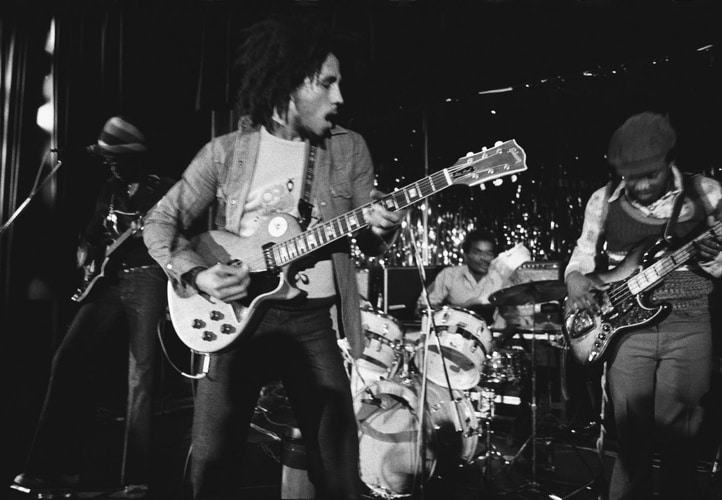 Wrapping up my musical documentary trilogy for the month with this one about good old Bob. I got into his music back in high school through a friend of mine, and have even made sure the kiddo knows some of his songs. It was really enjoyable watching this trace his life from humble beginning to unfortunate end, pieced together through interviews from those who knew him and a few with the man himself. We tend to overlook the details of his life in favor of the songs he left behind, and yet they're so intertwined that the songs mean even more when you realize what he went through. So if you dig the man's music and haven't seen this, I'd say give it a look.
Currently streaming on Netflix
the giraffe's rating:


Add items to section
Big screen attractions
Films I caught in a theatre

Add items to section
Netflix Instant Project for 2016

Netflix Instant Project for 2016
The ongoing Netflix Instant Project involves recommendations from my fellow Listalites of lesser-known/lesser-seen films that are currently streaming on Netflix. If you use Netflix Instant Watch & want to participate, please check out the list above & submit your recommendations.
First viewing - Aug. 7th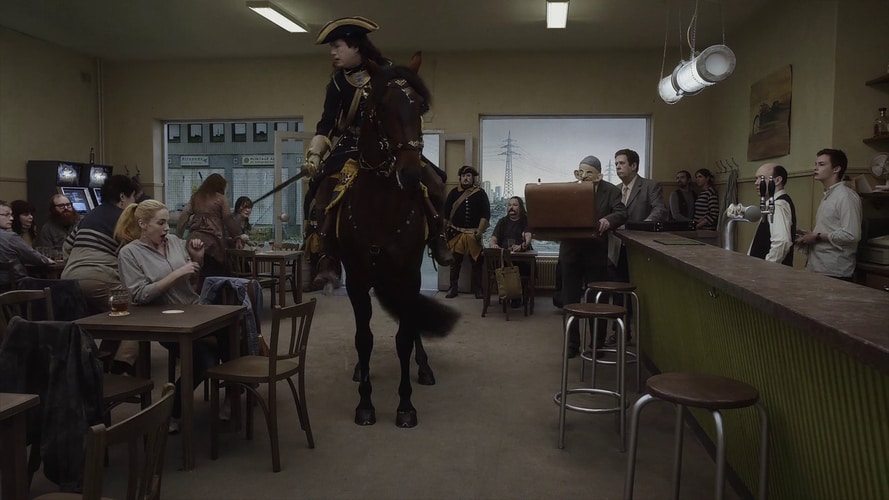 Recommended by VierasTalo
Well, this was a complete slog to get through. Even though I watched it in the afternoon I still had to fight to not fall asleep during it, and I kept hoping for something that would justify my sitting through it all. The entire film is shot from one point of view, a stationary camera that puts so much negative space between the audience and the film's events that it's impossible to connect with any of it. Obviously this is done on purpose, but it takes a special kind of audience to appreciate being shoved away from everything on screen. Clearly I'm not in that minority. And the characters in the film are so lifeless for the most part that they fail to cross that void, which also seems like a failed experiment to me.
I wish I could say I enjoyed this (sorry VT), and I DID try to find things to appreciate but the only complimentary thing I can say about it is that it's mostly visually interesting and clearly had decent production values. Too bad they were squandered on a film that in the end felt like a complete waste of my time.
the giraffe's rating:

First viewing
- Aug. 16th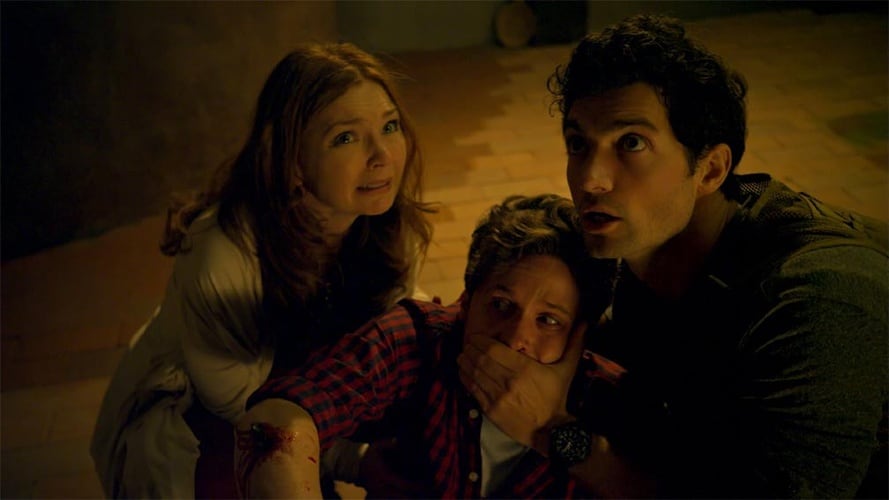 Recommended by moviewatcher122
As this ended I was left wondering if the overall experience would be improved if the scene it opens with hadn't been circled back to, and I'm leaning toward that it would. I mean, I guess it sets your expectations for what's to come but I feel like there's enough hints at horror elements throughout that it's not needed, plus it diminishes the impact when it happens the 2nd time. Aside from that this is pretty amusing throughout, the story & characters are engaging enough to keep things moving along, and I thought it was a fun approach to the found footage horror style. Unlike some other found-footage films they state early on that they film everything no matter what, which helps shrug it off when a situation seems too outrageous to have the camera still rolling. My only gripe is that the finale is marred by awful CGI which renders it fake & cheesy. But if you're looking for a lightweight horror movie, this one's worth a watch.
the giraffe's rating:


Add items to section
Netflix exorcisms
Films I caught before Netflix removed them from my queue
First viewing
- Aug. 23rd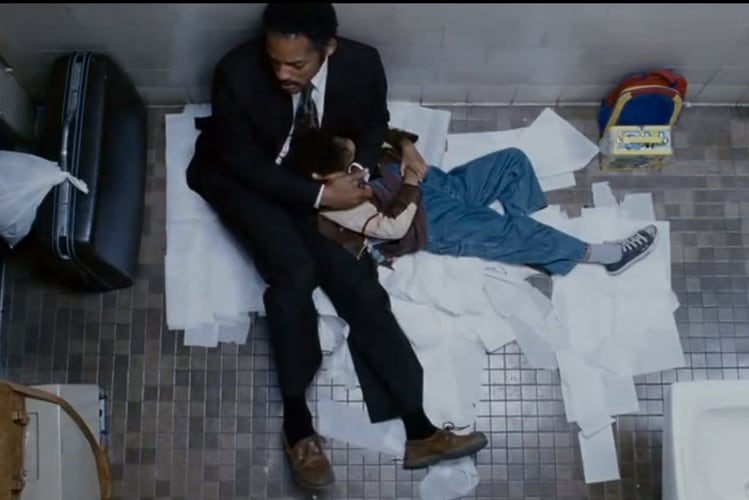 This wasn't anything mind-blowing or life-altering, but I enjoyed it anyway. Sure, it's obvious where it's headed, but in this case the journey to get there makes it all worthwhile. Will Smith owns the role, and having his real-life son play his fictional son ensures they'll have good chemistry & believable interactions. I might even watch it again at some point, though I doubt I'll need to. Consider this a higher 7.
the giraffe's rating:

First viewing
- Aug. 27th

Since I gave over my afternoon to one David Lean epic, I figured after dinner I'd let another one consume my night. This film largely succeeds thanks to the acting skills of Alec Guinness and William Holden as well as the arcs of the characters they portray. Granted the entire cast does a solid to excellent job throughout the film, but those two were the best reasons to hang with this movie. There's some great social commentary too, which fortunately isn't handled in an obvious way or spoonfed to the audience through dialogue. I just wish I could have caught this on the big screen too instead of having to watch it at home, as I'm sure the visuals are more impressive that way. For reasons I can't put my finger on this didn't quite cross the line of greatness for me, but I did enjoy it & would watch it again.
the giraffe's rating:

Looking ahead August looks like a better month for new movies than July, which is a good thing. I've also set a personal goal regarding my Netflix queue. I'm determined to get every movie & documentary currently in my queue watched before October. I may hang on to the couple of horror entries contained within there, but otherwise we'll see if I can knock everything out. It's only 35 movies going into August, so if I divide them in half it seems like an achievable goal. Especially if I'm as productive as I was last month (which is doubtful, but still). I don't want to throw them all into this list right away as it's nice having some flexibility, but anything that's had a positive vote (even if it was cancelled out by negative ones) is definitely going down this month.
So if you haven't voted for anything in my
IQ list
yet, or haven't checked back on it lately, August may be your last chance.
Added to
28 votes
the giraffe's movie lists guide
(149 lists)
list by the giraffe
Published 7 years ago

1 comment