23

vote
Movies the giraffe watched in 2014: April
Sort by:
Showing

24

items
Decade:
Rating:
List Type:
The breakdown: 24 movies watched, one of which I gave up on & didn't finish - 17 via Netflix instant, 4 in the theatre, and 3 on DVD; of those 20 were first views, 4 were re-watches, and they came from the following decades: 30s, 60s, 80s, 90s, 00s, and 2010s.

My attempts to clean out some of my Netflix IQ resulted in my getting 17 films watched, so that's pretty good for one month I think. I did have a handful I ran out of time to watch, but only two films went away so I'm far from disappointed about that. I also managed to make it to the theatres 4 different times, a big step up from none last month, enticed by new & old films alike. A lack of time & funds early in the month prevented me from taking more advantage of free time to spend at Drafthouse, but that's been put behind me so I anticipate less missed opportunities going forward. The timing on that is perfect as we move into the summer blockbuster season which does have a handful of films on the horizon I'm very excited about. So yeah, all in all April was a good month for me, and the variety of films I got watched helped stave off boredom and feelings of overload. And so I hope to maintain an average of 20 films a month for the near future. Don't hold me to that though, as you never know when life will intervene. ;)

Best new-to-me film for April: Basquiat
Best hidden gem: In the Loop / Nightmare City (tie)
Worst film (excluding the one I gave up on): True Legend

Add items to section
Monthly focus: Netflix IQ clean-up
So one summer a few years ago I asked people to vote on what was in my IQ in hopes it'd help me figure out what to watch. And to some degree it worked out well. However, I've still got a handful of films that received votes which I haven't got to yet. There's only 5 left at this point (as far as I can tell, anyway, and not counting any that left Instant before I could get to them), so I'm making it my priority to finally get them watched before another summer rolls around.

Add items to section
Big screen attractions
Films I caught in the theatre

Add items to section
Netflix Instant Project 2014

Netflix Instant Project 2014
Last year I ran the NIP, but this year I've been too busy to manage it. So portlander stepped in & took it over for 2014, and the forum thread is
here
if you'd like to join us.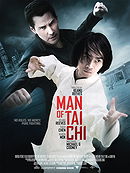 First viewing
- April 3rd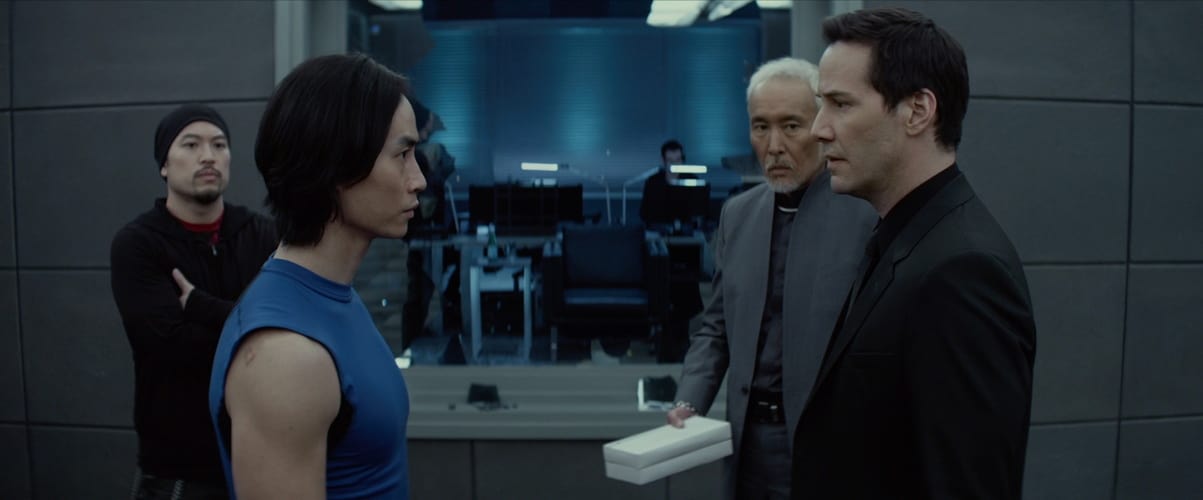 Recommended by VierasTalo
After the boredom of
Easy Rider
, the next time I sat down for a movie I decided to pick something in the Action category so I'd more likely be entertained. And this film did the trick. The fight scenes were so good I couldn't help but be consistently entertained, and the story was pretty good. As films go it's not very original, but the way it treated the story it felt fresh enough. Keanu still isn't very impressive acting-wise, and he's got a long way to go with directing too before anyone gives him accolades, but for his debut he does a decent enough job. The side plot with the police could have been better handled (and one moment was especially unbelievable), but it works to break up the story a little so we're not just watching a million fight scenes in a row & little else.
Overall though I was satisfied with this one, and I'd probably watch it again down the road. It won't change anyone's life, but if you're looking for a decent martial arts flick you could do far worse.
Currently streaming on Netflix
the giraffe's rating: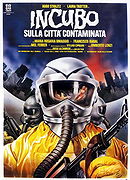 First viewing
- April 21st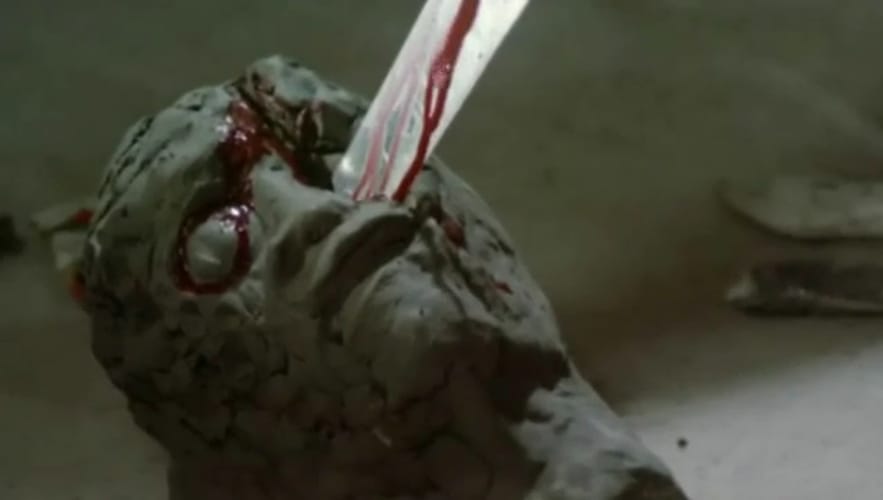 Recommended by VierasTalo
After watching
Elm Street
I decided to have a Nightmare double feature when I got home & sat down with this film. And I was not at all disappointed that I did. This Italian B horror movie gave me everything I wanted. People dying because they made stupid decisions? Check. Crazy blood & gore? Check. Random nudity? Check again. Hilarious dialogue? Check big time.
My only concern was I thought the ending was going to ruin it, but then it didn't at all. I'd totally watch this one again.
Currently streaming on Netflix
the giraffe's rating: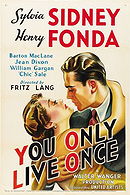 First viewing
- April 26th/27th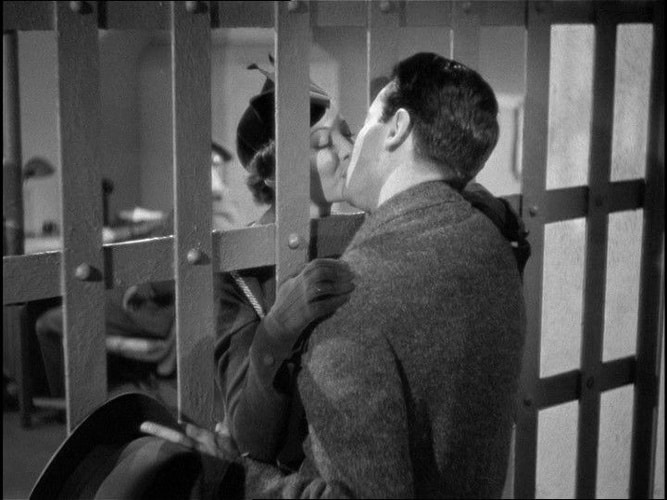 Recommended by Aaron Widera
I'd never heard of this one before, and now I guess I see why. You'd think a Fritz Lang film starring Henry Fonda would be pretty damn good, right? More like mediocre in my opinion. Honestly the whole story could have been wrapped up in about 30 minutes, but it gets stretched out to an hour & a half & thus drags along for the most part. I knew more or less where it was headed from the beginning, so I should have just turned it off & gone to bed instead of fighting to stay awake until the end. Now that's not to say it's a bad film all around. The acting is good and it does have some entertaining moments. The music's pretty good too. But I was more passively entertained along the way, when I wasn't annoyed/falling asleep thanks to the plot being stretched farther than necessary.
Currently streaming on Netflix
the giraffe's rating:

Add items to section
Netflix exorcisms
Films I caught before Netflix removed them from Instant Watch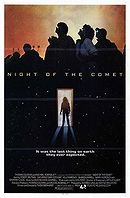 First viewing
- April 11th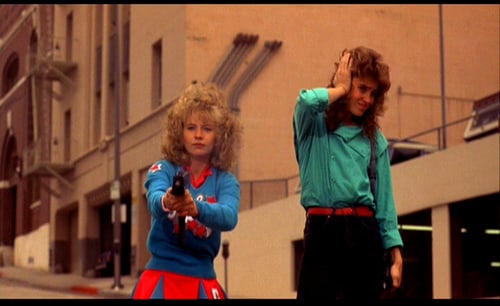 I'd added this one to my queue last year when it was part of the Netflix Instant Project, but it got dropped before I got around to it. Well, this time around I managed to catch it in time, though I won't be too surprised if it returns again. Anyway, I can't say I was too impressed with it. It's pretty cheesy, clearly a B movie, and the best thing I can say is that it was entertaining enough I was never tempted to turn it off. But I was never deeply invested in the proceedings and thus wouldn't watch it again.
Just a thought:
Not sure I'd consider this a zombie movie despite the term "zombie" being used in it to describe the deteriorated humans who survive the comet's effects. The number of zombies is less than the number of humans for one thing (at least as far as what we see goes) & they're more of a side note to the overall story.
the giraffe's rating: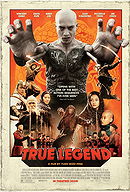 First viewing
- April 13th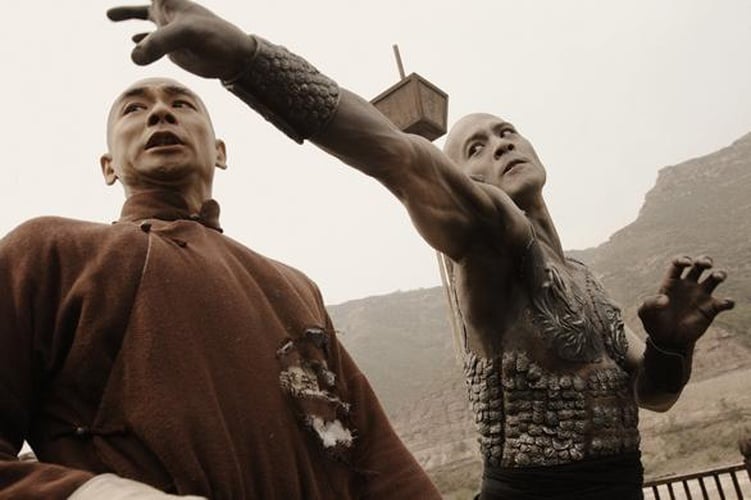 I love Yuen Woo-Ping, so I wanted to check out this film of his. Turns out I should've skipped it. It starts out really well, full of the excellent sort of action sequences the man has become known for & I was digging it. The villain's motivations are kinda stupid, but I was able to let that slide so long as the other parts of the film were working well, which I thought they were (shoddy CGI work aside). Then the film's last half hour comes along & it all falls apart mainly because it's never properly tied into the first 3/4 of the run time. After spending almost an hour & a half on a revenge plot, it ends & we follow our main character as he takes on foreign invaders whom we haven't seen before or heard talked about by the other characters. This disconnect left me scratching my head & ultimately I was disappointed by the film as a whole. Had they either stuck only to the revenge tale or else pared it down to half the movie & given us at least an hour fleshing out the invasion subplot, this could have been a damn good movie. Instead it's just a mess.
So I'd say if you really want to watch this one, turn it off as soon as the revenge tale runs its course & spare yourself the rest.
Just a thought:
I can't deny I was amused by the nods to
Kill Bill
by having Gordon Liu play a character that looks like Pai Mei & David Carradine showing up as the leader of the foreign fighters.
the giraffe's rating: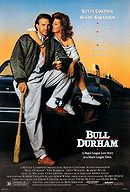 First viewing
- April 29th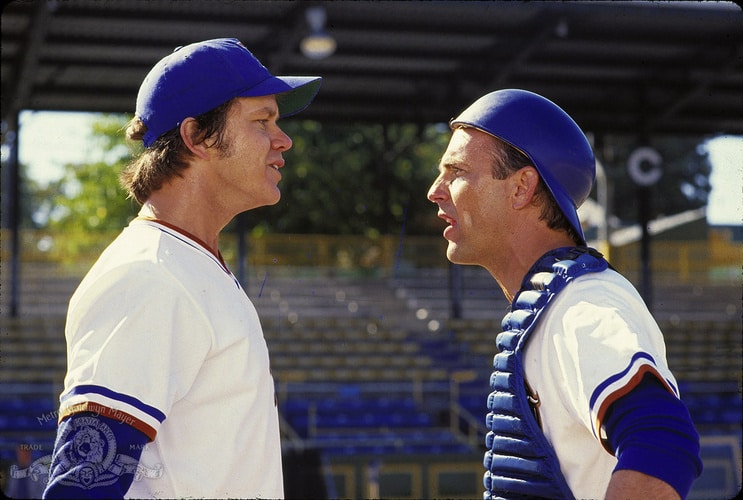 I've seen parts of this over the years, because it's one of those movies my dad watches every time he comes across it on cable, but I'd never sat down to watch the entire thing until now. And it's fairly good. Mostly though I felt like the writer watched
Major League
when it came out in 1986 & wrote this script as a more mature, down-to-earth version of that story. Hotshot rookie pitcher with a wild arm? Check. Catcher that's past his prime? Check. Baseball team that isn't working well together? Check. Secondary character who believes in voodoo? Check.
Fortunately the ways in which it differs from
Major League
do help the film find its own identity, but it's pretty obvious how it will end even if it does manage to avoid going over the top. So while I did enjoy it it's definitely not great, and I wouldn't go out of my way to watch it again. If I had cable though, maybe I wouldn't skip past it, provided nothing better was on.
Currently streaming on Netflix
;
leaves May 1st
the giraffe's rating:


Add items to section
I tried, but I gave up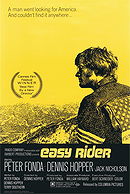 Attempted viewing - April 2nd

You know a movie isn't working for you when you decide to get up & clean your house. And then when you stop & come back to see what's going on & you haven't missed anything? Well, that's when I turn it off. How this became a classic film I'll never know, because I clearly don't have the patience to sit through it all. What a lame way to start off the month.

Currently streaming on Netflix
Starting this month off with a big bang with the plan to tackle my Netflix IQ & finally rid it of some films I've intended to get watched for far too long now. April looks to be a very productive month as far as watching movies goes as I'll have more free time thanks to a (much needed & overdue) job change, so I intend to go a bit overboard this month. Though by doing so I'm likely setting myself up to dial it way down for May, but let's just enjoy this while it lasts.
Added to

30 votes
the giraffe's movie lists guide
(195 lists)
list by the giraffe
Published 11 years, 9 months ago

2 comments

12 votes
the giraffe's lists for 2014
(14 lists)
list by the giraffe
Published 9 years ago

3 comments