Sort by:
Showing

13

items

Add items to section
Actor/Actress

Add items to section
Models

Add items to section
Singers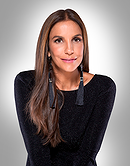 She performed at the Madison Square Garden, New York City, on September 4, 2010. There were four guest stars with whom she sang at her NYC's sold out show: they were Nelly Furtado, Seu Jorge, Juanes and Diego Torres. Newspapers such as New York Times and New York Post published reviews of this show.
The New York Times praised the show in Madison Square Garden, comparing Sangalo to Beyoncé and Shakira, saying Sangalo has a strong energy and charisma. The article points out that the barrier of language as the main challenge for her international career and success. 14,500 people were in attendance for the concert. Far more than the normal 3,000-4,000 that would be expected for a non-English-speaking act when playing in the US.

Dan's rating:

Artist who make me proud of Brazil and are known for all the world (or should be).
Added to