Sort by:
Showing 1-

50

of

62
Decade:
Rating:
List Type:

Add items to section
1 Star

Add items to section
2 Stars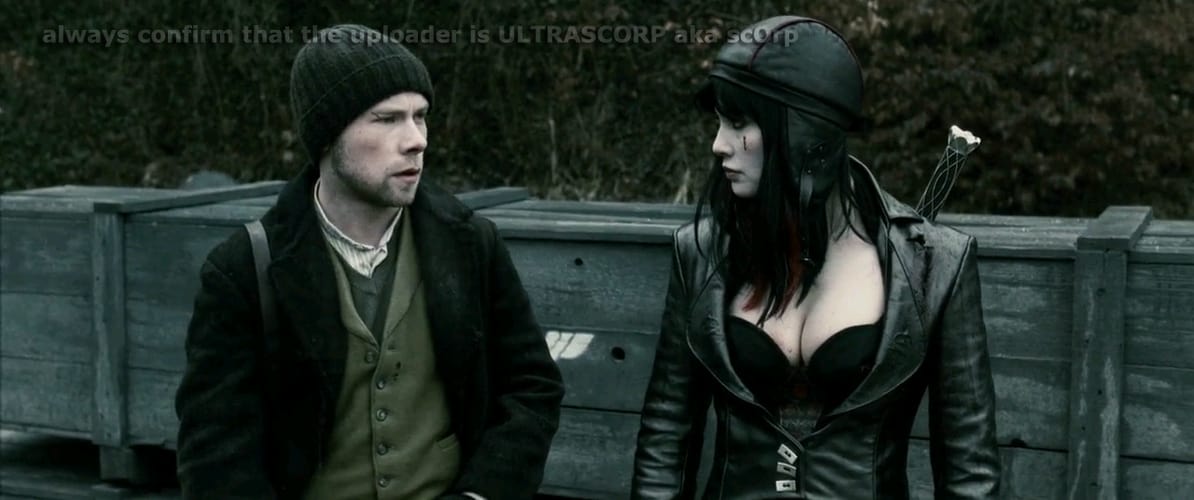 Rayne fights against the Nazis in Europe during World War II, encountering Ekart Brand, a Nazi leader whose target is to inject Adolf Hitler with Rayne's blood in an attempt to transform him into a dhampir and attain immortality.
So I hate Uwe Boll, but having seen the first 2 I decided I should just get this crap out of the way too. Natassia Malthe is hot as usual and returns again as Bloodrayne instead of Kristanna Loken who learned to not make the mistake of being in the sequels. Also Brendan Fletcher who is a decent actor, but tends to act in Uwe Boll's films is in this alongside horror actor Clint Howard. You know a movie is really bad when it is by one of the worst directors at the helm and that it is only 72 minutes long without credits. The acting and plot were very mediocre. The dialogue was extremely awkward and cheesy. I swear the Bloodrayne trilogy is softcore porn. There was not enough development as everything felt extremely rushed and forced into 72 minutes. The ending battle was too quick and the violence never lasted long enough. All the enemies were way too easily dispatched. In short this was extremely awful.
BAMF's rating: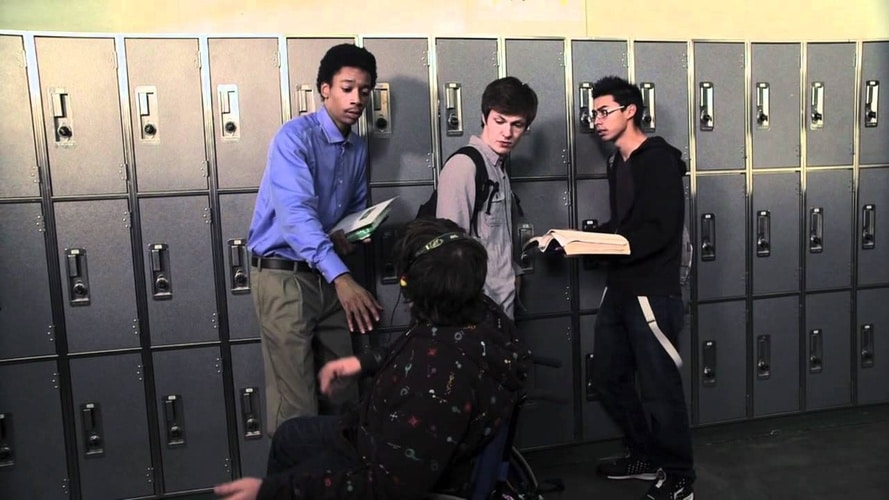 A comedy that follows two high school students -- one overachiever struggling to write his valedictorian speech, the other a senior now going on his 15th year of school.
I knew going in that this might be a bad idea seeing as Wiz Khalifa is the main character. You can tell this movie is a trip before it even starts when you have a talking joint presenting it. It definitely requires some kind of hallucinogen to be even considered a movie. Wiz Khalifa as a valedictorian that acts like a book nerd that cusses was a failure on its own. A lot of the dialogue was really bad. The ending was off the wall.
BAMF's rating:


Add items to section
3 Stars
Haunted by her worst nightmares, a young and beautiful writer Marie Adams heads for the sanctuary of a rural hideout in a desperate bid to regain her sanity, only to find a horror far more deadly than her own deranged imaginings.
So I'm not familiar with any of these actors. That is already a bad sign. So far the acting is really awful. Also what is with this series and adding other supernatural creatures like ghosts and werewolves with witch powers. I thought this movie was about werewolves. This was atrocious how do they keep dishing these sequels out? Thank goodness I didn't have to spend money on this. So we know this series has werewolves, but they are barely shown. The transformation was the most ridiculous way to turn into a werewolf. That ending was weak too!
BAMF's rating: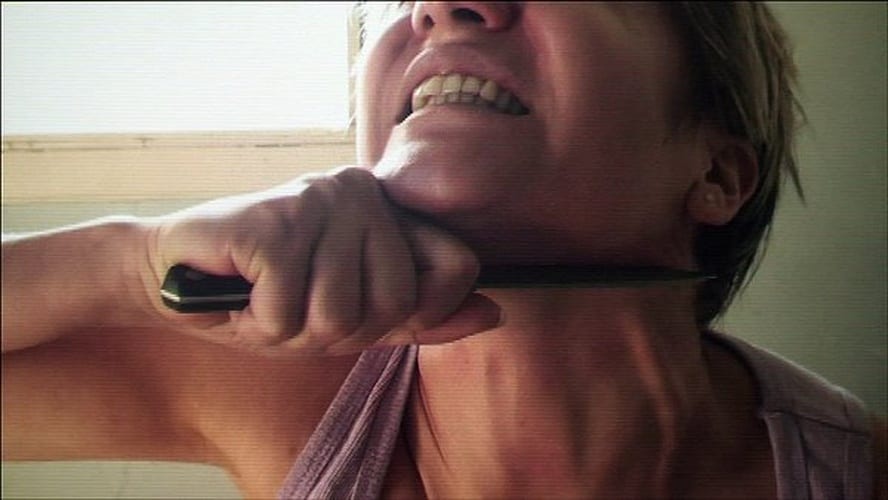 Newlywed Molly moves into her deceased father's house in the countryside, where painful memories soon begin to haunt her.
The only person I am familiar with in this is Johnny Lewis. The acting was good, and the plot was disturbing and uncomfortable. I could understand what the back story was and it isn't very hard to fill in the blanks of what happened in her childhood. It had a mixture of regular filming and found footage style, but that is to be expected for the Blair Witch Project director. Most of the movie is boring except closer to the end and the last 20 minutes or so. The ending really killed it for me. What the hell was that all about? I suggest skipping this one.
BAMF's rating: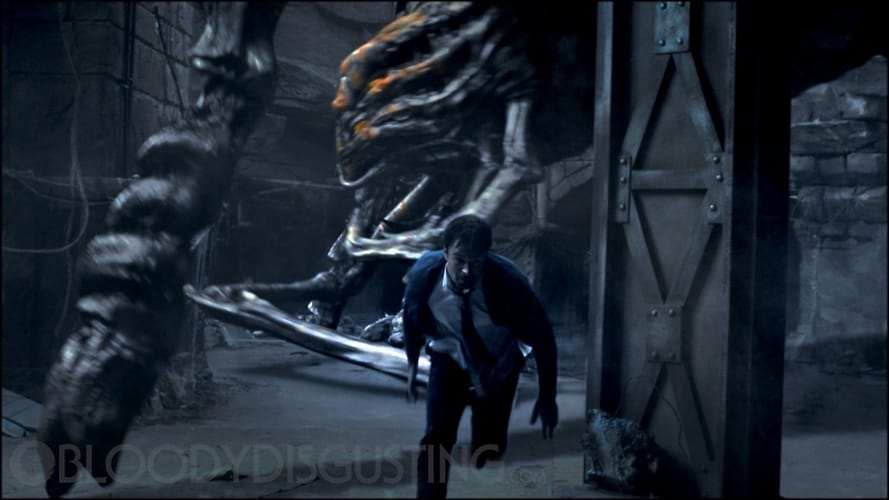 Following a crash of an old Soviet space station in New York City's subway tunnel, a new species of poisonous spiders is discovered. Inadvertently the spiders mutate to gigantic proportions and wreak havoc on the entire city.
William Hope, Patrick Muldoon, and Christa Campbell are actually pretty well known. The CGI is definitely sci-fi channel original material. Well whoever wrote this script is not very educated. Spiders are not insects. The movie had a few decent scenes. For the most part it was just awful it felt like a Godzilla/Eight-Legged Freaks/Aliens hybrid. Like seriously they even stole one line from the Alien series. Don't watch this.
BAMF's rating:


Add items to section
4 Stars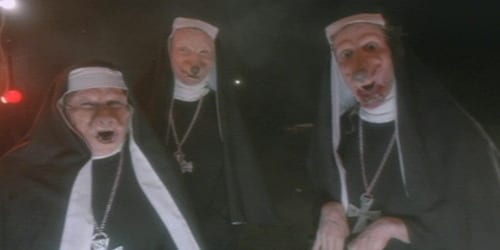 From the bleak wastes of Siberia to the searing heat of the Outback, the menace is spreading, breeding fast. Only maverick scientist Professor Beckmyer can understand the torment of a freak species when he experiments on a captured werewolf in his lab.
So again a group of actors I never really heard of in a sequel about Were-Tasmanian tigers? They break the fourth wall quite a few times in this strange sequel. LOL that movie they went to go see called "It came from Uranus" just had so much innuendo! This one felt like a comedy/fantasy/romance rather than horror. It was okay but felt very awkward and silly. The ending felt misplaced.
BAMF's rating: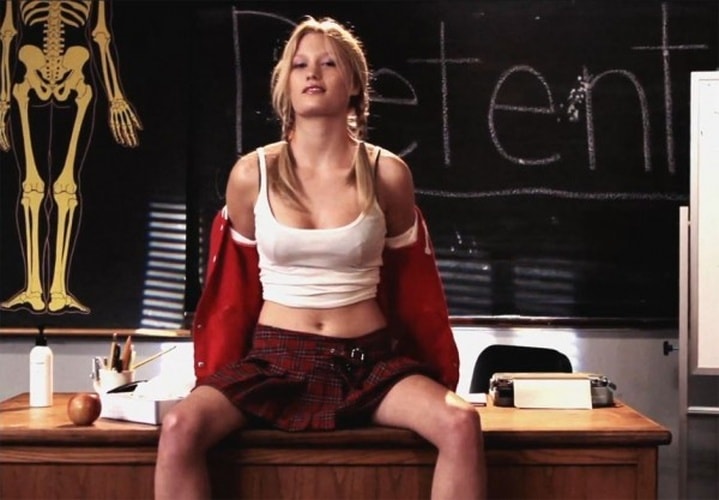 A drama centered on a troubled young woman who moves to San Francisco, where she gets involved in pornography and aligns herself with a cocaine-addicted lawyer.
It has a pretty good cast including James Franco, Dev Patel, and Heather Graham. The acting was great, but the story was boring and uneventful. It was just an excuse to have a bunch of nudity to keep people watching. I would have thought with the cast that it would be much better. I was wrong. The ending was lame. I really did not enjoy this movie.
BAMF's rating:


Add items to section
5 Stars

Add items to section
6 Stars

Add items to section
7 Stars

Add items to section
8 Stars
Load more items (12 more in this list)
Reorganized so that ratings are grouped together.
Added to