22

vote
Movies the giraffe watched in 2014: July
Sort by:
Showing

35

items
Decade:
Rating:
List Type:
The breakdown: 35 movies watched - 22 via Netflix instant, 3 in the theatre, and 10 on DVD; of those 24 were first views, 11 were re-watches, and they came from the following decades: 50s, 60s, 70s, 80s, 90s, 00s, and 2010s.

Well, this wound up being a productive month. My only regret is that while I did manage to get to the theatre 3 times I didn't manage to get any new films watched this month. And there were a few I was genuinely wanting to see too. Maybe August will be better on that front.

On the other hand, I'm feeling pretty good about how many Netflix Instant Project films I got watched - six in all - and since all of them were well worth watching I'm encouraged to do better with the project for the rest of the year. And hey, I got all the exorcised films watched this month too!

Speaking of projects, my monthly rentals went better this month quality-wise but took a slight dip in quantity. Perhaps I can get more watched in August, though if not I'll gladly carry the leftovers into September if I need to.

Best new-to-me film for July: Lawless (though honorable mention goes to The Long Good Friday and The Duellists
Best hidden gems: The Long Good Friday, The Duellists, Sound of Noise
Worst film: Children of the Corn

Add items to section
Netflix Instant Project 2014

Netflix Instant Project 2014
Last year I ran the NIP, but this year I've been too busy to manage it. So portlander stepped in & took it over for 2014, and the forum thread is
here
if you'd like to join us.

Add items to section
Big screen attractions
Films I caught in a theatre
First viewing
- July 15th
As some may recall, I'd rented this for the kiddo last year but declined the opportunity to watch it with her. At the time this was released I was annoyed with Jack Black and thought it looked stupid so I skipped it then too. But when she watched it last time the few times I paid attention to it while doing chores around the house I was amused, so when I found out Drafthouse was doing free kids screenings of it I took her with me. And it was pretty good really, definitely entertaining and funny. It's not great & I doubt I'd rush into the sequel, but it was fun to watch and a good way to spend time with my daughter. I'd be willing to watch it again too.
the giraffe's rating:

Re-watch
- July 18th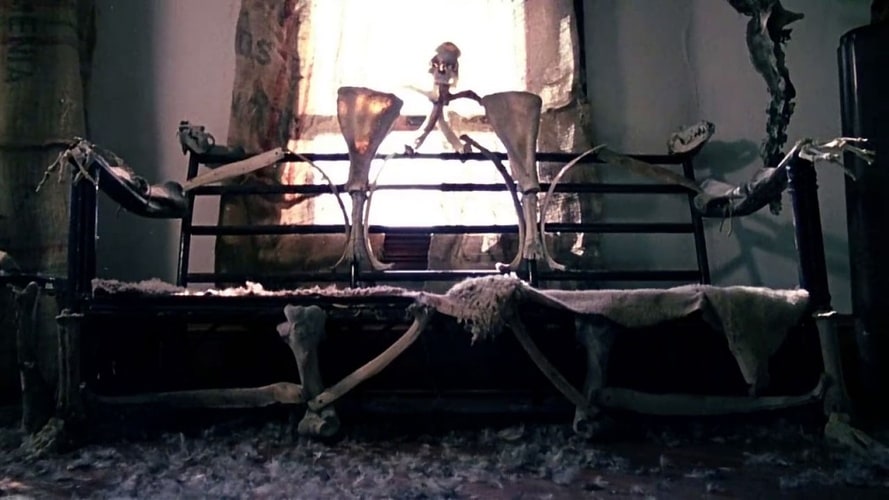 So the Alamo Drafthouse closest to where I currently live is in the same theatre building that originally screened
Texas Chainsaw Massacre
back in 1974. I wasn't aware of this fact until they announced they were screening the film for its 40th anniversary, but once I heard I bought my ticket as soon as I could. They had a restored print, so the whole film looked just like it would have back then...pristine & perfect. And as horror movies go this one has maintained its intensity over the years. The only weakness really is the acting at times, but who cares when it all works so well. I'm glad I got the opportunity to watch it in the same place it originally screened, and should they do it again in 10 years you can bet I'll be there.
Just a thought:
If you enter a stranger's house without being invited, you get what you deserve.
the giraffe's rating:
Re-watch
- July 28th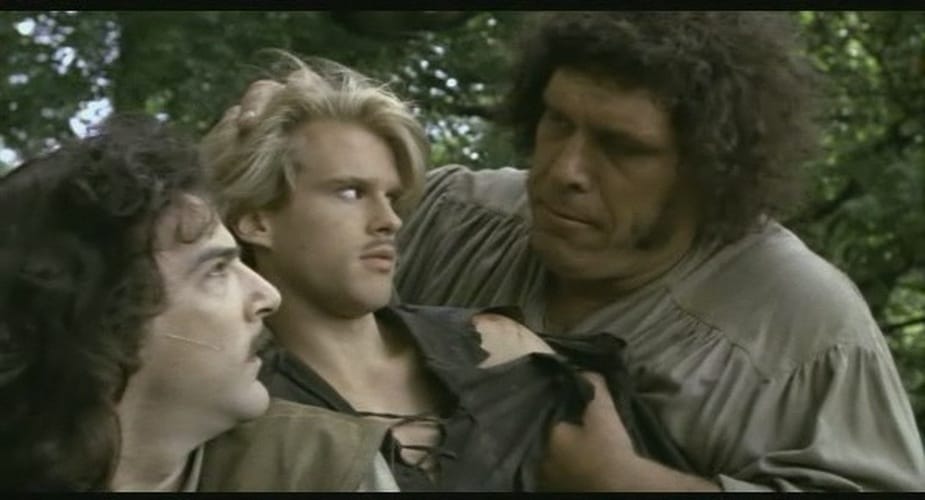 One of my favorite movies ever got some Quote-Along screenings, so naturally I had to go. Drafthouse gave us inflatable swords to duel with, wedding bells to ring during the romantic parts of the film & all mentions of love, and bubbles to blow whenever. Twas much fun.
the giraffe's rating:


Add items to section
Summer Rental Project 2014
I was looking over my best of lists & decided that I'd tackle some films that have been on my to-watch list for far too long over the summer. I'm focusing on films released between the year I was born and 2000, and mainly ones that are NOT in the Horror genre. Those will probably wait until October, though I may make an exception or two along the way.

Add items to section
Netflix exorcisms
Films I caught before Netflix removed them from my Instant Queue
As the summertime rolls along, I'm keeping my summer rental focus going but I noticed recently that I've slipped in keeping up with the Netflix Instant Project for this year. So I intend to make that project a priority too this month. Beyond that, I'll still hit up whatever calls me to the theatre and throw in some other miscellaneous debris just for good measure.
Added to
27 votes
the giraffe's movie lists guide
(146 lists)
list by the giraffe
Published 6 years, 8 months ago

1 comment
12 votes
the giraffe's lists for 2014
(14 lists)
list by the giraffe
Published 4 years ago

2 comments