25

vote
Movies the giraffe watched: November 2013
Sort by:
Showing

18

items
Decade:
Rating:
List Type:
The breakdown: 18 movies watched, 1 of which I failed to finish - 13 via Netflix instant, 3 on DVD, and 2 in the theatre; of those 14 were first views, 4 were re-watches, and they came from the following decades: 1920s, 50s, 60s, 80s, 90s, 00s, and 2010s.

Between recovering from Horrorfest and holiday goings-on and whatnot, my viewing took a slight dip overall. I wound up not finishing off the films leaving my IQ, but fortunately I'd already seen 2 of the 3 I didn't get watched in time. So I'm not upset about it. Though if I had it to do over again, I probably would've ended the month revisiting Batman: The Movie instead of watching Stay, but whatever.

I made two trips to the theatre this month, both in the same day, but that was all I could manage. Unfortunately the popularity of Catching Fire prevented me from seeing it & I wasted my money on that new Thor movie instead, but hey at least now I've got an opinion on it.

Next up I'll spend December watching mostly DVDs from my shelves, and I'm hoping to make it to the theatre more often as there are a few movies coming out I'm itching to see. I'm also down to two films from the Five by Five project, which should be easy to knock out. December's looking like it'll be a better month all around for movies, but we'll see....

Best new-to-me film(s) for October: The Seven-Year Itch / Killer Joe (tie)
Best hidden gem(s): Dutch / A Band Called Death
Worst film: Pieta since I couldn't finish it. Runner-up would be Thor: the Dark World.


Add items to section
Five by Five

2013 - Five by Five
Last year I did the Movie Exchange Program with fellow Listalites jaytoast, phillydude, and Xanadon't. This year we've modified our project, expanded our group to include lotr23 and Mackenzi, and set out to watch 25 films throughout the year with 5 films recommended by each member to each other member. See the above list for all recommendations, and as soon as I have links to everyone else's lists to share I'll include them here.
See also:
lotr23's November-December 2013 Movie Journal
Portlander's Movie Log - November, 2013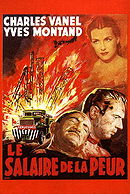 First viewing
- Nov. 18th/19th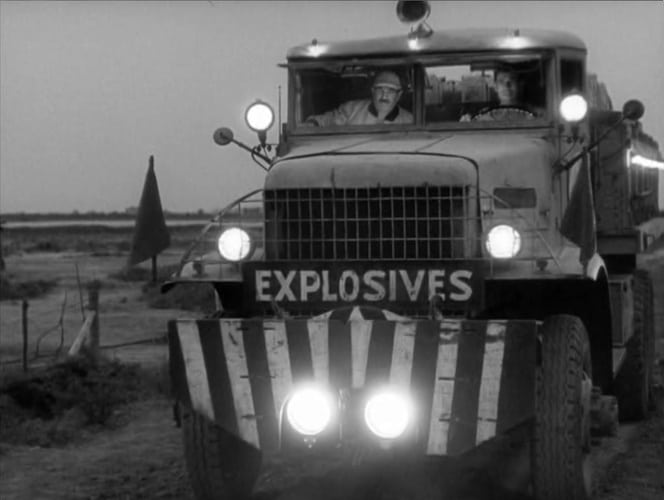 Recommended by jaytoast
The Wages of Fear
is a very interesting film that kept me engaged throughout its run-time. I dug the social commentary, the characters are interesting, and the events create tension that keeps you wondering what will happen next. Honestly, I can't think of anything I didn't like about this movie, but at the same time I wasn't especially blown away by it. I liked it and I'd watch it again some day, but I guess it's just not the sort of film that I'd consider a favorite. Definitely worth watching, and depending on your tastes you may like it even more than I did (and in such case I can't argue with you).
the giraffe's rating: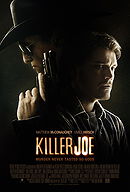 First viewing
- Nov. 29th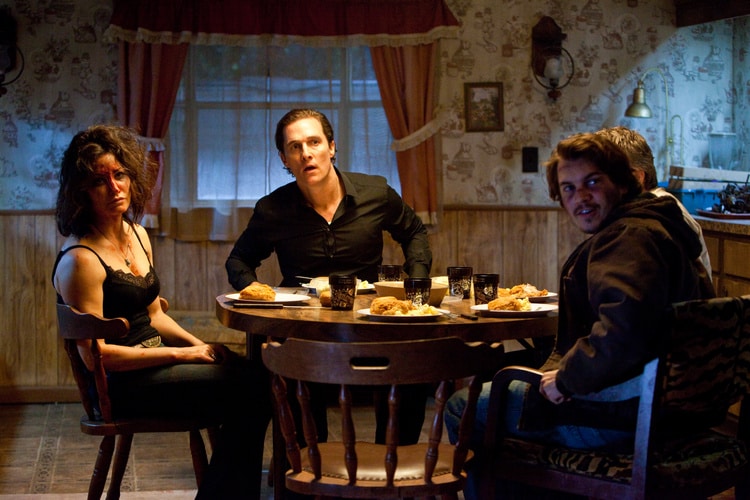 Recommended by lotr23
Sorry, I'm blown away over here. So I'll defer to
PvtCaboose91
since he's already covered everything I might have said given enough time to piece my thoughts together. This is definitely NOT a film for everyone, but I couldn't help but be consistently impressed by it & love it despite all the ugliness on display throughout.
the giraffe's rating:
First viewing
- Nov. 30th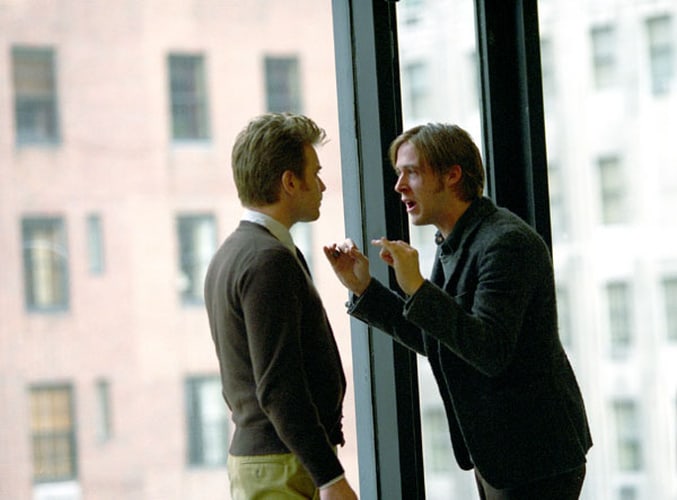 Recommended by Xanadon't
I really struggled to stick this one out honestly. The visual style is so overdone it eventually grows tiresome & made it really annoying to watch the longer it went on. All the camera tricks kept breaking the spell for me & reminded me I was watching a movie. Add to that an obscure plot with no real payoff, and it left me with a bad taste in my mouth. This is one of those cases where style is given greater importance than substance, and it just didn't work for me. The acting was decent I guess, and the music didn't annoy me, but that's about all I can say for it. Not my taste at all.
the giraffe's rating:


Add items to section
Netflix Instant Project 2013

Netflix Instant Project for 2013
My secondary project for 2013 involves recommendations of lesser-known/lesser-seen films that are currently streaming on Netflix, also from my fellow Listalites. If you use Netflix Instant Watch & want to participate, please check out the list above & the
thread in the Movies Forum
.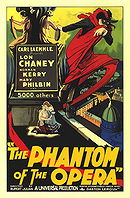 First viewing
- Nov. 4th/5th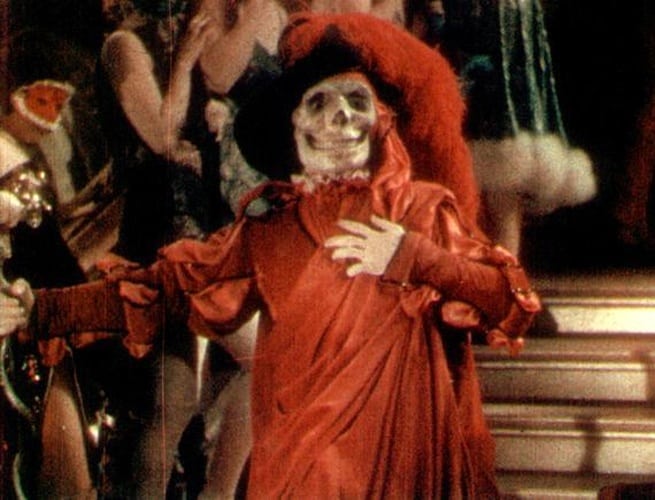 I've been meaning to watch this film for some time now, but kept putting it off for no real reason. Well, Netflix decided to remove it from streaming this month so I figured it was time to finally watch it. Normally that means this should also be in my "Netflix exorcisms" section, but since it was recommended last month by Mr. Saturn for the Netflix Instant project it earns this placement instead.
So now I've seen it, and I've got to admit it fell short of my expectations. Chaney's performance makes it worth watching, no doubt, but the rest of it was pretty mediocre. I was surprised by the use of colors throughout the film, which I was not expecting and I thought they worked well to convey moods & whatnot. But the trouble is the story wasn't anything I ever got too excited about nor invested in. There doesn't seem to be much/any chemistry between the actors, which makes the whole thing drag along to the point I started falling asleep. Honestly I felt like the whole thing could have been condensed into a short film & been done in half the time, and we'd still have the same results. I did dig the ending, and a few other moments along the way, but in between said moments there wasn't much to latch on to other than Chaney's performance. And since I've never been much interested in the other versions of
Phantom
it's safe to say I won't bother checking them out.
Just a thought:
I should know better by now than to attempt to watch ANY silent film after 10pm as they invariably put me to sleep due to the sloooow pacing of most of them. It's safe to say that lesson has finally been learned, as going forward I'll make sure to watch them while the sun is up.
the giraffe's rating: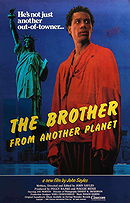 First viewing
- Nov. 25th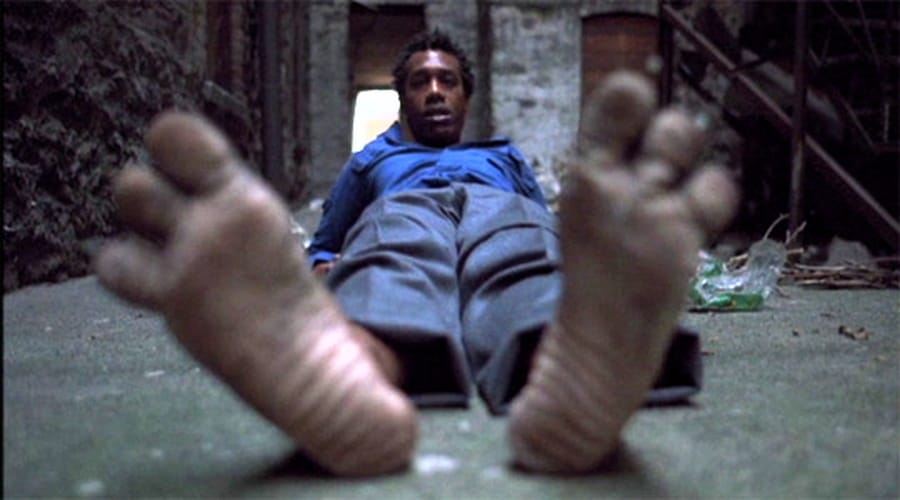 This movie gets points for originality, making me laugh, a solid lead performance, and subtle social commentary. The pacing could be improved, and some of the acting is cheesy, but overall this was well worth checking out.
Just a thought:
Hey! It's the scientist responsible for Skynet!
Currently streaming on Netflix
the giraffe's rating:


Add items to section
Big screen attractions
Films caught in a theatre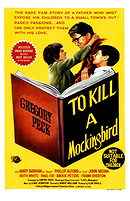 Re-watch
- Nov. 23rd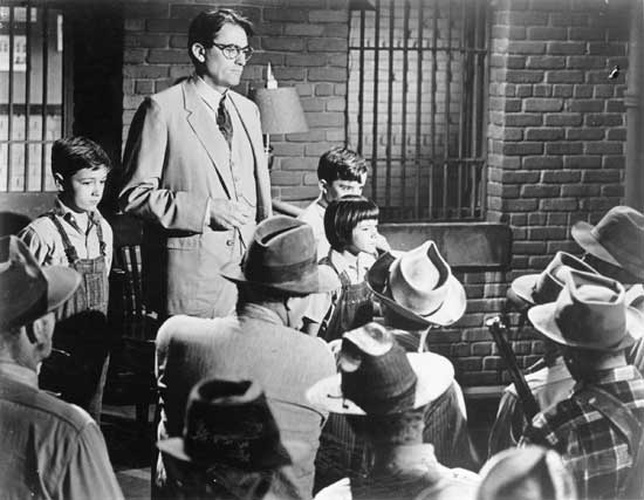 I vaguely recall watching this movie in English class in high school after we were done studying the book. So having an opportunity to see it on the big screen at Drafthouse was too good to pass up. And the trip was well worth it, as the film is every bit as excellent as its reputation suggests. It succeeds as an adaptation of the novel by capturing its spirit & the high points of the tale. The cast is perfect, emotions get stirred, and honestly the only thing missing was that magical perfect 10 feeling. It came damn close though, and I'm glad I watched it again.
Just a thought:
Always amusing to see a well-known actor in one of their early roles (in this case Robert Duvall).
the giraffe's rating:
First viewing
- Nov. 23rd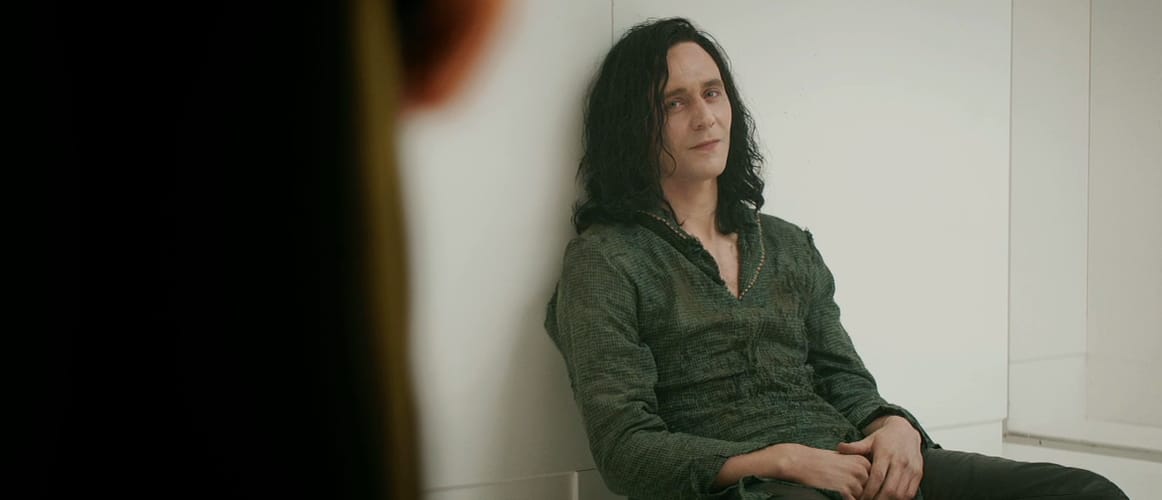 So after
To Kill a Mockingbird
a friend & I dropped into another Drafthouse in hopes of catching a screening of
Catching Fire
, only to be informed it was basically sold out the rest of the weekend. We still wanted to catch a movie though, and sadly this was the best thing they had to offer. And wow, what a waste of time & money this was.
As least the previous film had some fun with Thor while he was on Earth. This one plods along with nothing to latch onto until Loki gets released from his holding cell, by which point you're already halfway done with it. The villains are mostly flat and completely void of any memorable or interesting qualities, the story to set them up is unnecessarily convoluted, and while the action scenes are visually exciting there's nothing about them to generate any other excitement. It's just eye candy. Kat Dennings is saddled with a bunch of lame jokes that quickly grow annoying to the point I wished she'd been left out of the film entirely. Several uses of CGI are obviously fake & a couple are corny (the scene where the Aether first swirls around Natalie Portman looks like a commercial for Calgon or something), and it primarily seems used to distract the viewer from how awful everything else is.
On the good side, well, umm...Hiddleston is great as Loki, though his presence is unfairly diminished. Chris O'Dowd shows up & is actually amusing, but also underused. And aside from Miz Dennings the rest of the cast does a decent job of playing their characters, it's just unfortunate they're all saddled with a flat, dull script.
I really should've just continued ignoring this one. Well, at least now I'm guaranteed to not watch the next Thor movie.
the giraffe's rating:


Add items to section
Netflix exorcisms
Films I caught before Netflix removed them from my IQ this month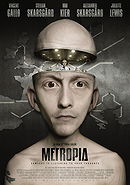 First viewing
- Oct. 11th/12th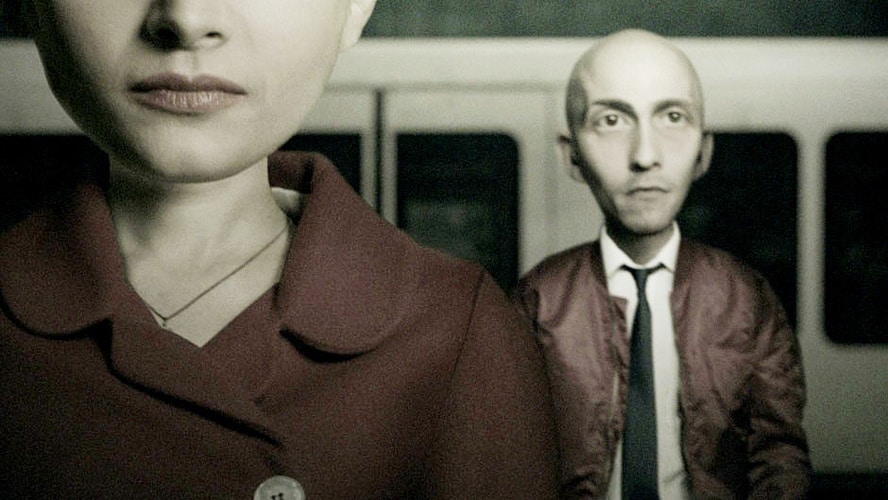 I can't remember what led me to watch this movie, so I'm assuming that I added it to my IQ based on a Netflix recommendation. And overall I'm glad I checked it out. The animation is different, the story is very interesting, and the music works together beautifully with the visuals. The pace of it was a little slow in places, and I found it strange that it's listed as a foreign film despite the primarily English dialogue. But then anime is still anime even when they hire established American actors to supply the voices, so maybe it's more a matter of the filmmakers than the actors & dialogue. Regardless it was a neat little film worth checking out at least once.
Just a thought:
Interesting connection between this &
The Seven Year Itch
is that it's mentioned in this film that the main character has been with his girlfriend for 7 years, the same amount of time Richard Sherman has been married. And it turns out this is the 200th film I've watched this year. So that's neat.
the giraffe's rating: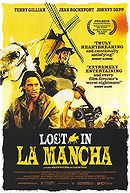 First viewing
- Nov. 16th/17th

What's remarkable about Lost in La Mancha is its ability to underscore exactly why filmmakers love what they do, while also conveying that film sets can be both mundane and frustrating. This is a fascinating and highly involving documentary, and it left me curious about what Gilliam's movie might have ultimately looked like. We see snippets of the footage that was shot, as well as glimpses of the costume and props department, not to mention storyboards and script pages. It looks as if this would've been another wildly creative and quirky Gilliam gem. For film buffs and Gilliam fans, Lost in La Mancha is a must-see.
--from PvtCaboose91's review
Currently streaming on Netflix
- did not leave after all
the giraffe's rating: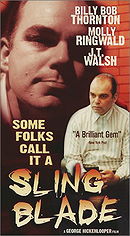 First viewing
- Nov. 22nd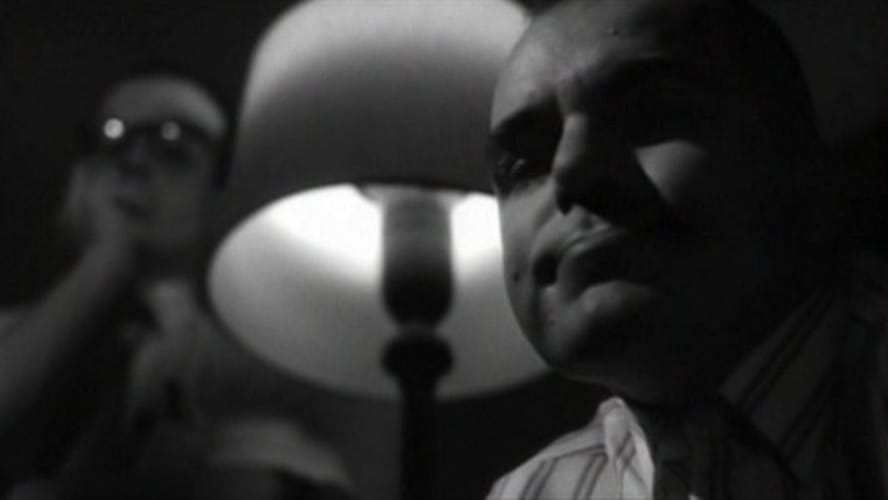 It's been a long time now since I last watched
Sling Blade
, but it's a film that's stuck with me. I didn't even realize this short film existed until I noticed it while browsing on Netflix one day. Turns out it's more or less the opening of the full movie, which makes it seem non-essential though it's no less interesting than
Sling Blade
is. And like the full movie, what's really impressive is the way Thornton disappears into this character. Pretty sure
Sling Blade
was my introduction to Thornton, so now that I've seen him in several other films over the years I'm more impressed by the talent he displays here. Anyway, I thought it was worth watching, though I doubt I'd watch it again. I do now want to re-watch
Sling Blade
though.
the giraffe's rating:


Add items to section
I tried, but I gave up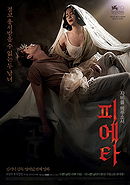 Oct. 10th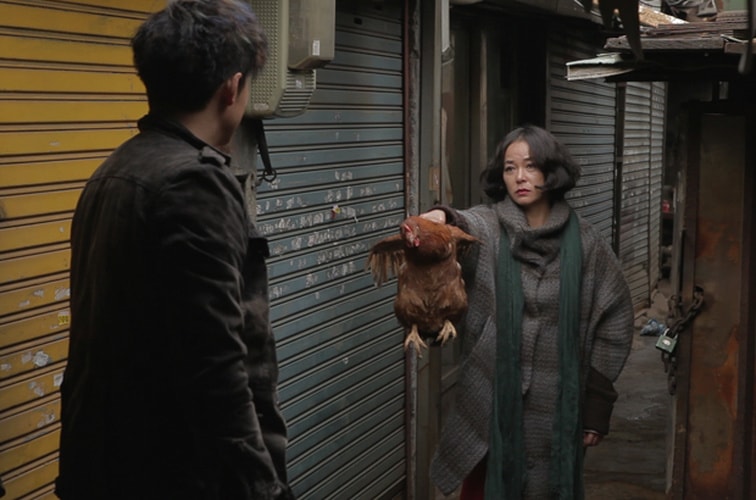 I've seen a lot of critical acclaim for this film throughout the year, so when it popped up on Netflix I figured I'd check it out. What I'd missed, because I never read through reviews for something I'm interested in seeing beforehand, is that this is one of those boundary-pushing films that strives to be as fucked up as possible. Or at least that's how it seemed from what I was able to sit through before I shut it off. Some people admire & respect such things, whereas I have a low tolerance for it, at least when it gets too out there for me to have any appreciation whatsoever. And so I feel it's my duty to inform anyone interested that you should watch this only if you have a HIGH tolerance for the fucked-up, sick, twisted, etc. Clearly I don't (I used to think I did, but in recent years I'm learning that if I do it's very situational), and now I regret that I failed to notice any warnings that that's exactly the sort of film I was about to watch. Don't make the same mistake I did.
Currently streaming on Netflix
My November viewing tends to take a hit after all the horrorfesting, but I'm hoping to get watched what I need/want to. My Coming Attractions section is sure to have a few films that go unseen this month, but I'll do my best to keep up with everything.
Added to

30 votes
the giraffe's movie lists guide
(195 lists)
list by the giraffe
Published 10 years, 11 months ago

2 comments

4 votes
the giraffe's lists for 2013
(17 lists)
list by the giraffe
Published 9 years, 3 months ago

1 comment