Monthly Movie Journal: July 2011
Sort by:
Showing

45

items
Decade:
Rating:
List Type:

Add items to section
First time views
Movies watched for the first time, unless otherwise noted.

Add items to section
Classics Corner
Where I see what all the fuss is about...

Add items to section
Documentary of the Month
Because sometimes a good doc is just the thing.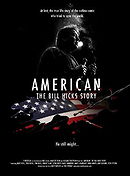 A superbly informative, creative, insightful, and all together in-tune documentary about the life and work of a man who was not only a great comic talent, but was also a great spokesperson for social consciousness. A man whose legacy reminds us that a greater duty to our country and fellow human being exists somewhere out there beyond our own ego and beyond the corporate media news ticker that scrolls the bottom of our television sets.
It should be said, however, that if you're new to Bill Hicks, or unfamiliar with his comic style, this probably isn't the best place to start. (But start you should-- check out one of his stand-up specials!) In fact, one of the many strengths of this documentary is that it doesn't rely too heavily upon his standup footage in a lazy manner (Though I was very pleased to see several instances of rare/early footage). Instead, the film assumes a certain familiarity and is pretty generous in rewarding fans for their appreciation.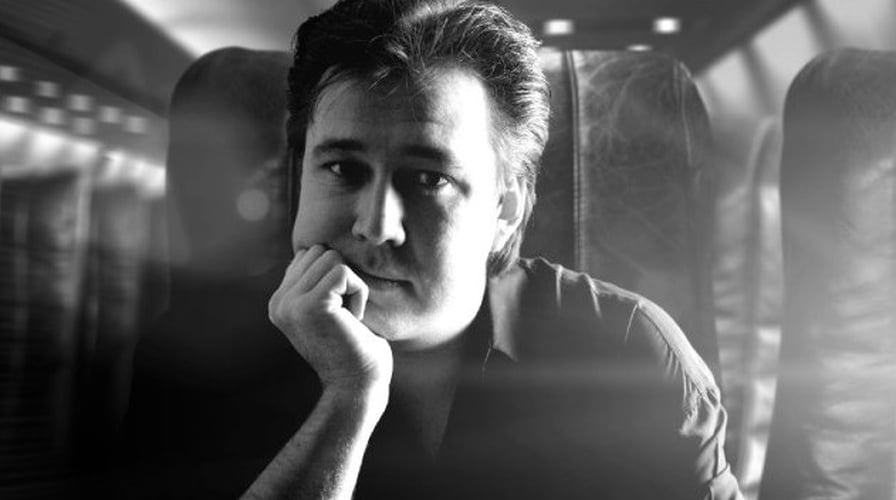 If I have one complaint, it's that the film could've been 15 or 20 minutes longer. It could've conceded the limit of existing still photographs and home-video footage and inserted (preserved?) more video-interview footage/material from friends and family.
But in short, if you're a Bill Hicks fan, this is a MUST-SEE! If you're not a fan, BECOME ONE, and then give this a watch!
Xanadon't's rating:

Add items to section
At the Movies
Movies I caught on the big screen!

Add items to section
Revisits
Usually old favorites, but now and then an attempt to revisit a film with a different mindset or motive.

Add items to section
Good Intentions
*About as reliable as your average Mapquest results*

Add items to section
The Month in Review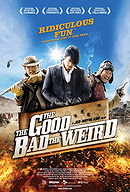 My Quick Pick Six:

Good: The "Up" Series // The Visitor

Bad: Glory Daze // Star Trek: Nemesis

Weird: Rubber // Troll Hunter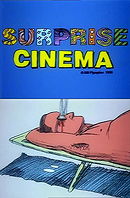 Biggest and most pleasant surprise goes to Friends With Benefits which exceeded every one of my expectations, and could've been down-right awful, but instead emerges as one of the more purely enjoyable times at the theater.

Biggest disappointment to me personally goes to Butterfield 8. It's far from the worst film on the list, but I had high hopes for this one, seeing as I love Elizabeth Taylor, and very much liked the book. Too bad.
Bumped my total number of films watched number up from last month by a healthy margin. July also proved to be the busiest "at the movies" month for me in a long while, with 6 trips to the theaters! Also, I'm happy to have caught up on a large number of older titles that I've been meaning to sit down to for years-- most notably the "Up" series, but a good many others thrown in the mix too. July was a great movie month!
*sigh* Even though I
still
haven't watched and mailed back
Stalker
. Stop judging me jaytoast, lol!
Here it is by the numbers:
Total films watched: 36

Watched for the first time: 32

Among 32 first watches:

1940s: 1
1950s: 3
1960s: 2
1970s: 2
1980s: 2
1990s: 6
2000s: 7
2010/11: 9

Total Foreign Language Films: 3 :(
Total Documentaries: 5

My Ratings:

1/10: 0
2/10: 0
3/10: 1
4/10: 5
5/10: 4
6/10: 2
7/10: 3
--------
8/10: 9
9/10: 8
10/10:
Continuing my neurotic efforts to document my responses to the films I see, as well as perhaps lend shape, rhyme, reason to what I watch, why and how.

As always, feedback, suggestions, and polite criticism are encouraged!

See Also:

Previous entries

Thanks for viewing!
Added to

5 votes
Film Journal Archive, 2011 - Xanadon't
(13 lists)
list by Xanadon't
Published 8 years, 3 months ago

1 comment