17

vote
DVDecember 2013
Sort by:
Showing

19

items
Decade:
Rating:
List Type:
The breakdown: 19 movies watched - 16 via DVD, and 3 in the theatre; of those 7 were first views, 9 were re-watches, and they came from the following decades: 1940s, 70s, 80s, 90s, 00s, and 2010s.

Well I guess I lost a lot of content from my Instant Queue since I ignored it, but overall I'd say this was a successful month for me. I managed to stick to DVDs only for home viewing, and made it to the theatre 3 times. Add on the fact that I didn't rate a single film lower than a 7/10 and it's all smooth sailing.

Well, guess that's it for 2014. I'll be very busy for the next couple months, so if I'm not around Listal as much I hope you understand. And be patient, odds are once things settle down for me I'll be back here in full swing again. Happy New Year!

Best new-to-me film for December: The Secret Life of Walter Mitty
Best re-watch: Back to the Future/Trainspotting (tie)
Best hidden gem: Hoosiers

Add items to section
Five by Five

2013 - Five by Five
Last year I did the Movie Exchange Program with fellow Listalites jaytoast, phillydude, and Xanadon't. This year we've modified our project, expanded our group to include lotr23 and Mackenzi, and set out to watch 25 films throughout the year with 5 films recommended by each member to each other member. See the above list for all recommendations, and as soon as I have links to everyone else's lists to share I'll include them here.
See also:
lotr23's November-December 2013 Movie Journal
Portlander's Movie Log - December, 2013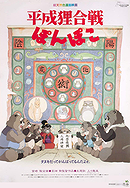 First viewing
- Dec. 9th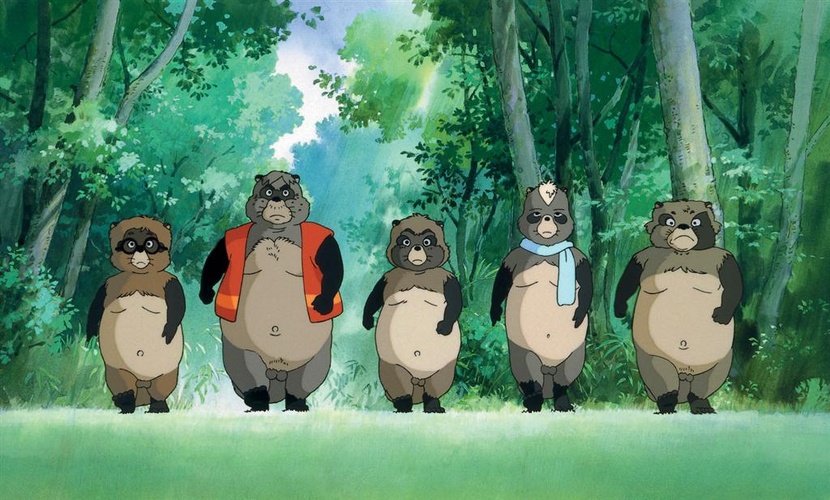 Recommended by Mackenzi
So it turns out this is Studio Ghibli's equivalent to
WALL-e
, which is cool and all since they did it first. The animation is excellent with some pretty impressive & memorable moments sprinkled throughout, the whole thing is solidly entertaining, and the message is worthwhile. I can't say it crossed the line into Greatness for me, but I'd gladly watch it again down the road, perhaps when my daughter is old enough to appreciate it.
Just a thought:
I really need to keep a closer eye on the raccoon that hangs around my neighborhood now.
the giraffe's rating: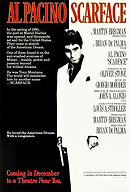 First viewing
- Dec. 28th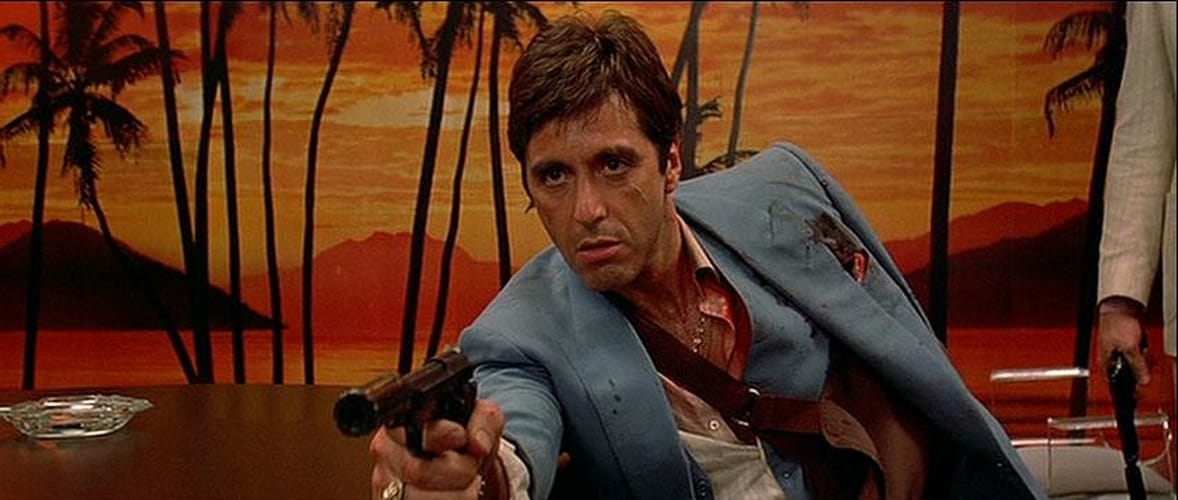 Recommended by portlander
No, you're not seeing things, I'd really not watched
Scarface
before. I first became aware of it back in the '90s around the same time I embraced a punk-inspired suspicion of everything that the masses consider to be Great, and it's seeming omnipresence over the years in American pop culture only served to reinforce my intentions to ignore it. Fortunately I've changed over the years, and am now more willing to check out films like this one (not
Titanic
though and you'll never talk me into that one). My good friend portlander took it upon himself to place this among his picks for me in this project, which meant I could no longer put off watching
Scarface
. And so...
Above all else, it's Pacino's performance that makes this one worth watching. Probably you already knew that. He does a great job of playing this despicable character and makes the whole thing fascinating to watch. Of course it doesn't hurt that the script is pretty damn good too, delivering a fairly accurate portrait of the rise and fall of a drug kingpin while making sure to point out the dark side of the American dream. Sure there's tons of violence, but it's never glorified. And honestly by the end of it I was surprised that this film is so beloved & championed in certain circles given the way the events play out. That's not to say it's not very well made, because it is & that's a better reason to respect the film, but like I know in hip-hop culture there are those who celebrate this film like it's something to aspire to when that clearly goes against the film's message.
On the downside, the film goes on far too long. Now, I'll concede that most if not all the scenes serve their purpose in the story, but there were times when I felt just how long the whole thing was. And I also found it somewhat annoying that most of the major roles in the film are Latino characters but they're all played by white people. With this good of a script and Pacino in the lead, you'd think they could have cast actual Latinos in the other roles and it would have been better than having to hire dialect coaches (especially when you've got Robert Loggia and Mary Elizabeth Mastrantonio, both of whom were never convincing with their accents or in their appearances). Nitpicking perhaps.
Anyway, overall I enjoyed this more than
Citizen Kane
, and I'm glad I finally watched it. I doubt, however, that I'd watch it again just because once was enough. Now, if you'll excuse me, I'm off to watch something that's hopefully more uplifting.
the giraffe's rating:


Add items to section
Big screen attractions
Films caught in a theatre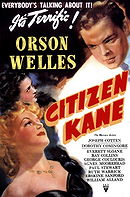 First viewing
- Dec. 1st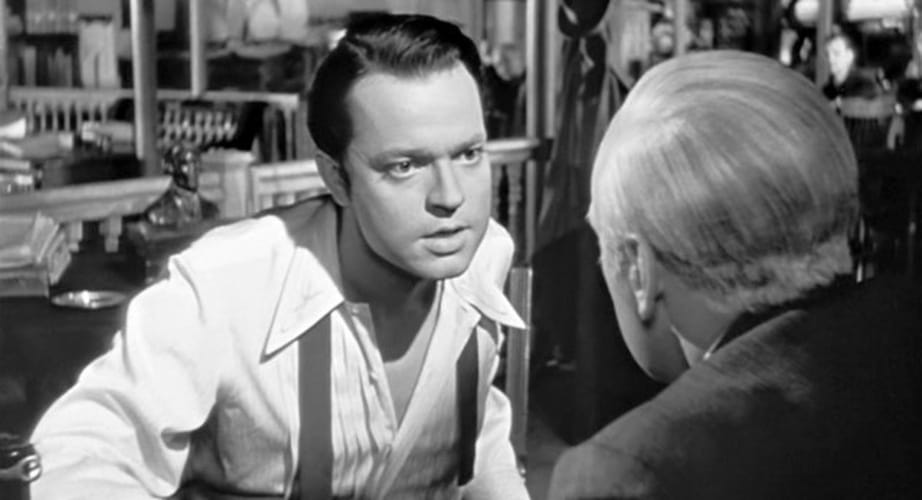 Alamo Drafthouse is spending December focusing on movies about the news, so it makes total sense they'd kick off the month with the most popular, critically-acclaimed news movie of the bunch. Since I hadn't sat down with
Citizen Kane
yet due to the fact the mystery of it has long been spoiled from various sources, I figured I'd finally take advantage of this opportunity & see it on the big screen as Welles and many others would probably insist it should be seen.
Well, now I've seen it. And...it's got some good moments. The acting is excellent, the make-up impressed me throughout, and there are many other admirable things going on here. It's definitely ahead of its time and I can see how it's influenced movies that followed in its wake. Yet I struggled to truly connect with the movie, which made its run-time feel longer than it was. If all that mattered to me was craft this would easily cross into greatness territory, no doubt. But if you ignore the clever construction of the story, the story itself isn't especially impressive. Or at least it wasn't to me. That's not to say it's not interesting, but as I said I never managed to fully connect with it. At the end I pretty much shrugged & said, "well, I've finally seen it."
So you'll forgive me if I find it rather overrated, especially given its reputation as "the greatest film of all-time." Personally I can think of many films I'd rather revisit before I'd watch this again.
Just a thought:
I had no idea before now that the lyrics to one of my favorite White Stripes songs came from this movie. That's kinda neat. Oh and look, someone
put them together
.
the giraffe's rating: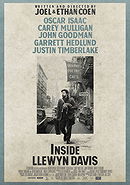 First viewing
- Dec. 18th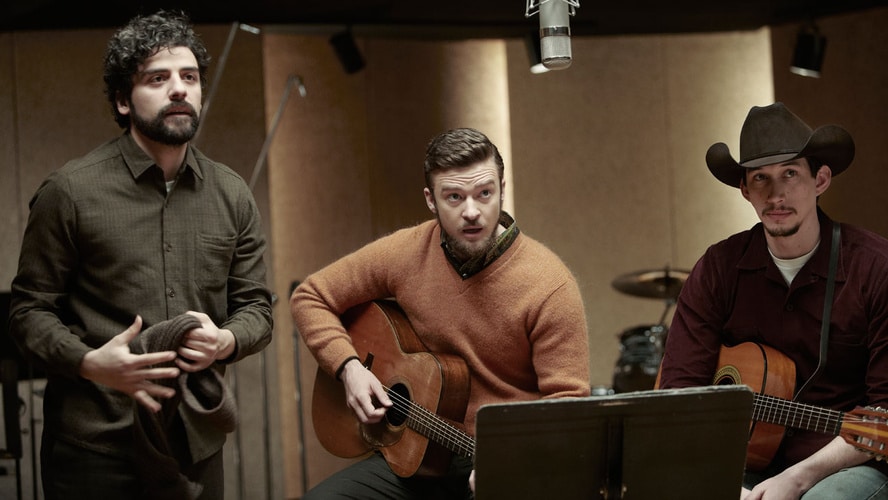 My first ever press screening.
Full review here.
the giraffe's rating: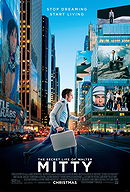 First viewing
- Dec. 28th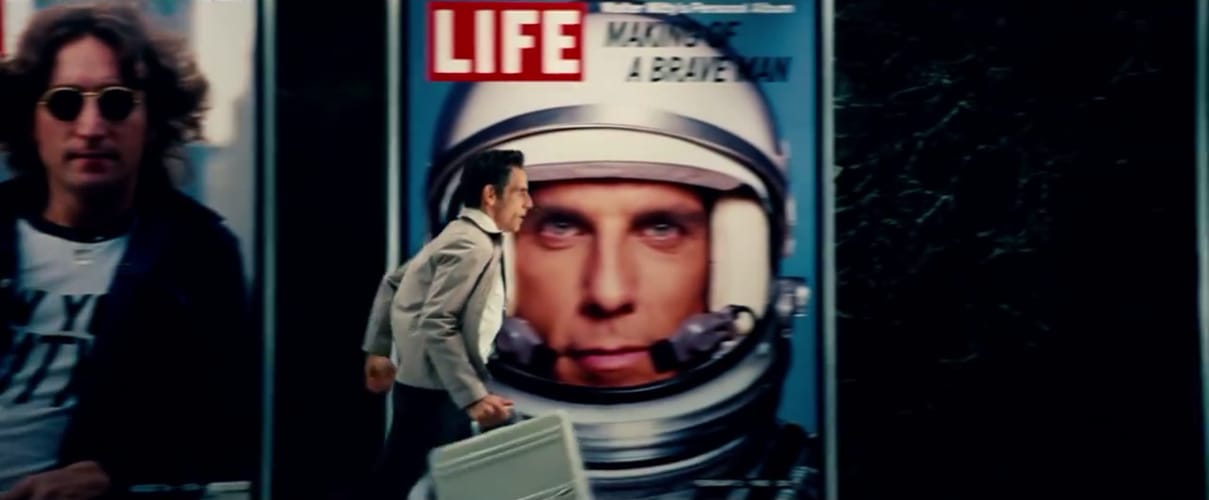 Typically I can't stand Ben Stiller, so I was surprised when I saw the trailer for this one & genuinely wanted to see it. Turns out it was well worth watching. Thanks to Walter's imagination the film goes to some unexpected and fun places along the way, and I deeply connected with/related to the character. The ending is mostly predictable, so that (
and the fact they showed the picture when keeping it a mystery would've been best
) keeps it from being truly Great in my book. But I enjoyed it well enough I'd happily watch it again.
Just a thought:
This movie is another reminder I need to travel to more places. Sigh.
the giraffe's rating:

Time again for me to put Netflix on the back burner & focus on all these DVDs I have lying around unwatched. Of course Netflix will no doubt conspire to remove a large chunk of content at the end of the year which will entice me away from my main focus, but I'll do my best to stay the course. Wish me luck. ;)
Added to

30 votes
the giraffe's movie lists guide
(195 lists)
list by the giraffe
Published 11 years, 3 months ago

2 comments

4 votes
the giraffe's lists for 2013
(17 lists)
list by the giraffe
Published 9 years, 7 months ago

1 comment