21

vote
Movies the giraffe watched: September 2013
Sort by:
Showing

13

items
Decade:
Rating:
List Type:
The breakdown: 11 movies, 1 stand-up special and 1 short film watched - 8 via Netflix instant and 5 in the theatre; of those 10 were first views including the one stand-up special, 3 were re-watches including the one short film, and they came from the following decades: 60s, 70s, 90s, 00s, and 2010s.

Funny how movies were not my main focus for the month of September, and yet I still managed to go to the theatre 4 times. But given my theatre experiences this month it's no wonder I kept wanting to go back as I made a new friend and found a new (to me) experience. Hopefully my going to the theatre will continue to be a more frequent thing, but next month will be unusual so we'll see how November goes I guess. Of course I'll be doing my usual Horrorfest, but I'll also be out of town on vacation most of the month which may throw my plans off balance. Time will tell. Regardless though, I'll be around more than I was this past month & should have my list up sooner rather than waiting until the end.

Best new-to-me movie for September: The World's End (since stand-up specials aren't movies)
Best hidden gem(s): Going by the Book and OSS 117: Lost in Rio
Worst film: Wet Hot American Summer though at 6/10 it's not THAT bad & thus this month seems even better all around.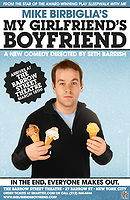 First viewing
- Sept. 2nd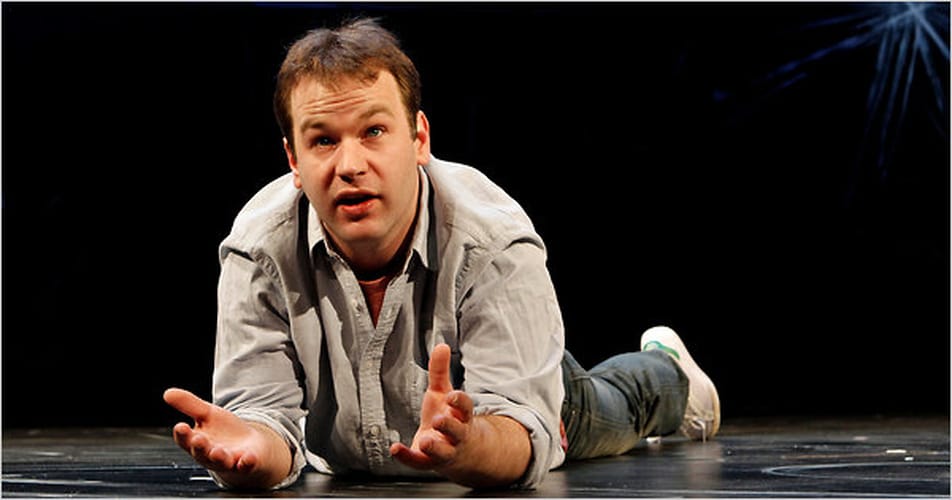 Well, this settles it...I'm a fan. I loved
Sleepwalk With Me
when I watched it, so when I found out this stand-up special was on Netflix I decided to check it out. Not only did I laugh often & heartily, but his act also stirred other emotions as well. Plus there's something about the performance as a whole that really impressed me, though I won't divulge it to anyone who hasn't watched this yet. Definitely worth a look.
Currently streaming on Netflix
the giraffe's rating: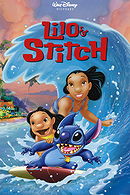 Re-watch
- Sept. 21st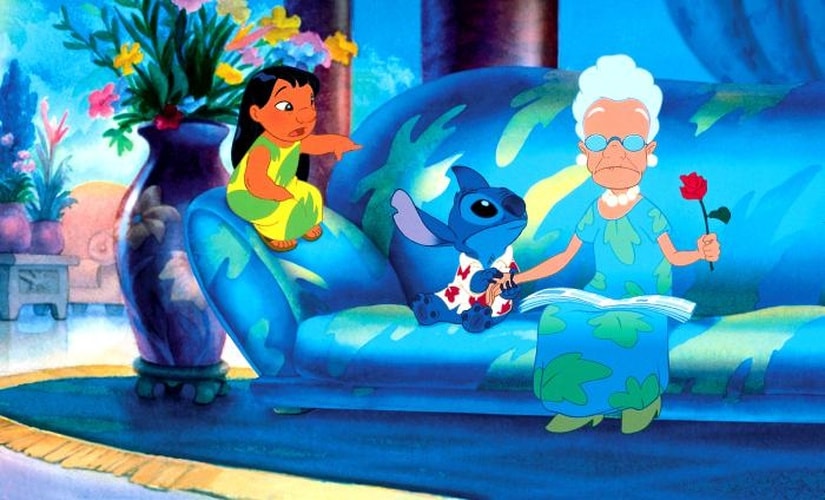 Watched this one with my daughter & it's still one of if not THE most depressing Disney movie(s) ever. Yep, even despite its happy ending. I remember when I went to see this in the theatre 11 years ago & walked into it expecting it to mainly be about Stitch causing mischief, then they blindsided me with the story of the broken family he encounters. Cue the waterworks. And so I'd never intended to watch this one again, but I was pleased to find that the characters have held up so well over time & the story is mostly well done. Plus there was more humor throughout than I'd remembered, which was nice. I might even watch it again some time, but I think I'll wait at least another 10 years to do so.
Currently streaming on Netflix
the giraffe's rating:


Add items to section
Big screen attractions
Films caught on the big screen

Add items to section
Netflix Instant Project 2013

Netflix Instant Project for 2013
My secondary project for 2013 involves recommendations of lesser-known/lesser-seen films that are currently streaming on Netflix, also from my fellow Listalites. If you use Netflix Instant Watch & want to participate, please check out the list above & the
thread in the Movies Forum
.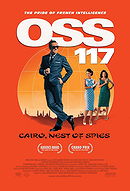 First viewing
- Sept. 14th/15th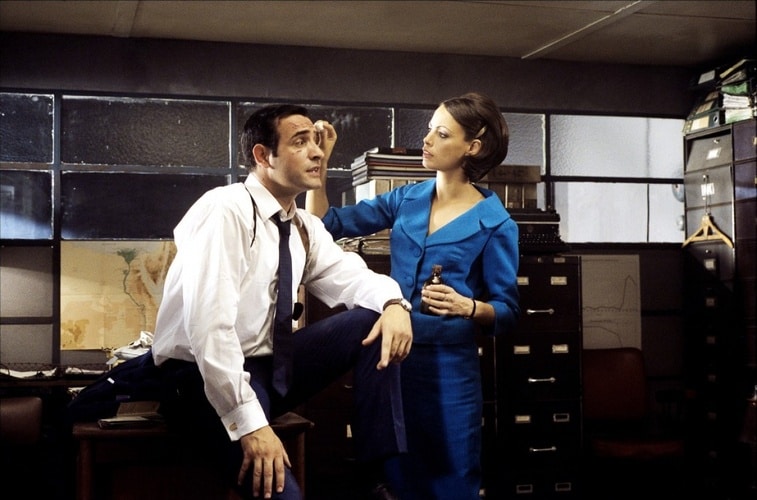 A solidly entertaining flick, but I can't say I enjoyed this one as much as
Lost in Rio
mainly because this film plays it more straight whereas
Rio
goes for a full-on spoof. Still, it's nice to see Berenice Bejo in another role besides her one in
The Artist
, and you can tell Dujardin had a blast in his role here. I liked the music in this one better too, but overall it just failed to live up to the expectations its sequel gave me. Still, it was worth watching.
Just a thought:
Miz Bejo makes me feel kinda funny, like when we used to climb the rope in gym class.
Currently streaming on Netflix
the giraffe's rating:


Add items to section
Netflix exorcisms
Films I caught before they left Netflix Instant.
I know I know, I said it wasn't likely I'd make one of these for this month. But hey, turns out I had some time to watch a few movies and still get other things taken care of too.

No Five by Five this month though, as I didn't make it to the video store even once.
Added to

30 votes
the giraffe's movie lists guide
(195 lists)
list by the giraffe
Published 11 years, 3 months ago

2 comments

4 votes
the giraffe's lists for 2013
(17 lists)
list by the giraffe
Published 9 years, 7 months ago

1 comment