23

vote
Watched in 2011 pt. 2
Sort by:
Showing 1-

50

of

70
Decade:
Rating:
List Type:

Add items to section
December
The breakdown:
22 films watched, 8 first views & 14 re-watches with 15 films watched from my DVD collection, 2 films & 1 short film in the theatre, 2 films via Netflix instant, and 2 films via TV/DVR.
I decided this month to mainly focus on my DVD collection, & thus created a
separate list for doing so
. I wound up watching half of the films I had hoped to from my collection, which is pretty good considering I had birthday celebrations and the holidays factored in. I managed to watch most of the
Pink Panther
movies I own, which I hadn't seen in many years, and finally watched one of my girlfriancee's movies that I keep meaning to. I kept things festive by watching a handful of Christmas-y films & enjoyed all of them, so perhaps I need to do more of that in the future...normally I don't go all out for the holiday. I even managed to finally catch a pair of classic Christmas films that I'd never seen, one of which takes top honors for December.
Additionally I watched
parts
of many other films in my attempts to find something else besides
Tangled
that my daughter would enjoy watching after she became obsessed with it, but I haven't listed them since I never watched more than the first 15 minutes of most of them & that doesn't count as a viewing in my book. The few that I
did
finish regardless of her enjoyment showed up in my aforementioned list. (And as of Dec. 31st, the only thing so far that captures her attention is
The Muppet Show
which I received season 1 of as an Xmas gift...so there's hope for her yet.)
Overall 2011 was a good year film-wise for me, and I enjoyed keeping track of my thoughts on what I watched. Thus I plan to continue doing so in 2012, and I will do so via monthly installments instead of one for each half of the year. Keep your eyes peeled!
Best film for December:
Miracle on 34th Street
Best hidden gem:
The Ref
(though I already knew about it)
Avoid at all costs:
Broken Flowers
Thanks for your votes, comments, and reading however much of this you have. Happy new year!

Add items to section
November
The breakdown: A mere 10 films watched this month, 1 of which was a live performance, the rest movies. With the exception of a sole trip to the theatre (woohoo!), all these films came courtesy of Netflix & the majority of those were on their way off instant watch.

Movie-watching took a backseat this month among my priorities as I made 2 trips out of town & felt a general sense of burn-out after the October horrorfest. Also, I remembered that I had new TV shows to watch, so there were some (few) nights where I watched episodes of some of them instead.

Looking over these, it appears my inner critic woke up this month for whatever reason. Unsure whether it's due to the films I watched or something going on in my head, but I found flaws of various sorts in everything I watched. Maybe I'm just growing more critical as I get older. On the other hand, only a couple of these fell below a 7/10 so it's entirely possible it's the fault of the films I watched.

Best film for November: Once Upon a Time in the West
Best hidden gem: Wake Up and Smell the Coffee
Avoid at all costs: Benny's Video

Add items to section
October
The breakdown:
34 shorts & films, & 1 TV episode (
The Walking Dead
) for October. Of those only 2 were re-watches which means a lot of first-views. Made 3 trips to the theatre for repertory horror films, watched 2 films via a DVD loaner (thanks to jaytoast), 2 films & 3 shorts via Youtube, and the rest were all Netflix instant. The majority of my October viewing was horror movies in celebration of Halloween, all of which can be found on my
October 2011 Horrorfest list
(in case you're wondering why there's only 3 in this section). Also of note is that
The Comedy of Terrors
was my 200th film of the year.
Having a horror focus this month helped raise my numbers far above the usual 15-20 per month average, and overall the results were pretty damn good. Found several new favorites among what I watched, and only 2 films turned out to be wastes of my time (
Dr. Phibes Rises Again
and
Carnival of Souls
, the latter of which I had higher hopes for). However my favorite thing about this month was the sense of community I felt here at Listal among my fellow horror fans. I loved being able to keep up with & compare notes on all the horror-centric lists (all of which I linked to from mine), & felt more connected to this site than I ever have. So while I'm glad I can go back to a more relaxed routine watching movies for a while, I'm also looking forward to doing this again next year.
On a final note, Netflix was mostly kind to me as it only removed 2 non-horror films that I was able to catch. Unfortunately at the end of the month they excised about a dozen films, some horror some not, of which I only managed to catch 2 before the month ended. On the bright side of that most of what they eliminated was either in my 50 Classic Horror DVD collection or films I wanted to re-watch, which left only a couple I'm bummed I missed. But that close to Halloween there was no way I was diverting my attention from horror movies.
Best films for October:
Peeping Tom
,
Duel
, &
The Others
Best hidden gem I found:
Anguish
Avoid at all costs:
Dr. Phibes Rises Again
(just watch the original)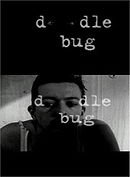 Caught this short film from Christopher Nolan (perhaps you've heard of him?) as part of the pre-show entertainment when I went to see
Inception
at the theatre last year. I still dig it.
And in case you don't notice below, I have added the short film to its Listal page for others to see.
DOODLEBUG - short film by Christopher Nolan
at
Listal
the giraffe's rating: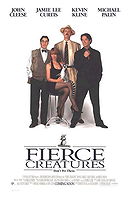 First viewing

Had to catch this one before it left instant. Take the principal cast members from A Fish Called Wanda, give them similar characters and a completely different plot, and you have Fierce Creatures. It's nowhere near as good or funny as Wanda, but if you liked seeing Cleese, Palin, Curtis & Kline on the screen before you'll find this an entertaining film too. Some of the humor falls flat (mostly for both of Kline's characters), but the bits that do work work very well. I especially liked the references to both Wanda and Monty Python sprinkled throughout, and those probably largely account for my not dropping this down to a 6/10.

Solidly entertaining, but not necessary.
the giraffe's rating: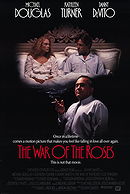 First viewing

Given another break from my horror run thanks to yet another random Netflix exorcism. The performances here are solid, the story is really well-told (with a fair amount of 80s ridiculousness thrown in), and I liked what the film had to say (if you take the time to think about it afterwards that is) about relationships & people through its examination of the deterioration of one. I couldn't really connect much with the characters, & had to chuckle at Kathleen Turner mentioning early on that she was putting on weight (have you seen her lately? She's put on a lot of weight & is rather scary looking). Also because I'm horrible I was mildly disappointed by one scene's impact being negated by a quick jump cut that felt inserted after studio execs or whoever complained that audiences wouldn't be OK with it. So in the end I wasn't blown away by it, but I did really enjoy it for the most part.
the giraffe's rating:


Add items to section
September
The breakdown: 16 films watched, 13 via Netflix in one way or another, 1 on DVD, 1 online, and 1 in the theatre(!). I watched films (including 2 documentaries and 1 short) from 6 decades this month, 1 from the 50s, 4 from the 70s, 4 from the 80s, 3 from the 90s, 3 from the 00s, and 1 from the 2010s.

Had more good luck than bad this month, and once again Listal friends' recommendations led me to find some new favorite films. For the most part it seems I can trust you. ;) Watched a handful of films that I personally found overrated for a variety of reasons, but only one of those wound up annoying me to the point of shutting it off early. Also I seem to be falling prey to disappointments due to easily predictable plots, which I'm chalking up to my having watched enough movies to generally be able to figure out where a film is going. Sometimes the technical merits outweigh that, but not often, which makes the more surprising films all the more rewarding.

Best film for September: Cinema Paradiso
Best hidden gem(s): Hausu/The Lonely Guy (tie)
Avoid at all costs: Tetsuo: the Iron Man (unless you're into movies that are annoying to watch, in which case go right ahead...apologies to Xanadon't, who recommended it to me)

Add items to section
August
The breakdown:
16 films watched, 15 of them first views, all via Netflix one way or another except for
The Big Lebowski
. 4 from the 1960s, 4 from the '70s, 2 from the '80s, 2 from the '90s, 3 from the 00s, and 1 from 2010.
Recommendations from various sources worked largely in my favor, as I knocked the top 3 films as
voted by my fellow Listalites
out of my IQ with good results. Voting is now closed on that list, so thanks to all who participated! I'll be continuing to use it to help me clear out my IQ whenever Netflix isn't dictating what I need to watch.
Best film for August:
Wait Until Dark
Best hidden gem I found:
Shock
Avoid at all costs:
Casino Royale
(1967)
Load more items (20 more in this list)
July through December
My
original Watched in 2011 list
was getting a bit long, so I've decided since the year has moved into its 2nd half I should split it up.
Right, but, see...this year goes to 11.
Listed in order of when I watched them, starting on the first of each month. Current month displayed at top, previous months beneath.
Updated once per day that movies are watched (or perhaps the day after), so check back. First views will say so, otherwise you may assume that I'd seen the movie prior to July of 2011. Comments, thoughts, links to Listal reviews & so on included to expand on my ratings, if I think it's necessary.
Added to

30 votes
the giraffe's movie lists guide
(195 lists)
list by the giraffe
Published 10 years, 11 months ago

2 comments

2 votes
the giraffe's lists for 2011
(10 lists)
list by the giraffe
Published 10 years, 2 months ago

1 comment