Added by L90
on 14 Mar 2021 01:04
7

vote
Strong Female Characters
Sort by:
Showing 1-

20

of

194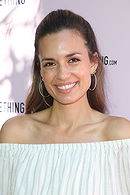 Natalie Manning


Chicago Med

"I don't want your help. I don't need your help. Please, just get out of my life."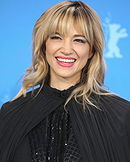 Add items to section
A
Load more items (174 more in this list)
Women who can kick your ass with their bare hands or their weapon of choice; Women who can easily outsmart you with their intelect; Women who can humiliate you with their way with words; Women who can make your life a living hell; Women who are self confident; Women who are not afraid of geting what they want;

P.s.: Only from the movies/tv shows I've seen, so there gonna be a lot of them missing, if you have any suggestion leave it in the comments.
P.s.2.: The list is under construction, i try to updaate everyday.
Added to