32

vote
Movies the giraffe watched: July 2013
Sort by:
Showing

21

items
Decade:
Rating:
List Type:
The breakdown: 21 movies watched - 10 via Netflix instant, 6 via DVD, and 5(!) in the theatre; of those 18 were first views, one of which was a short film, 3 were re-watches, and they came from the following decades: 20s, 30s, 40s, 50s, 60s, 90s, 00s, and 2010s.

OK, so first off I made it to the theatre 4 times which is a record for me I think, at least it is since I moved to Austin. It helped that some movies came out I wanted to see, and that the month was mostly free of big plans that could prevent my making it to a theatre. It also helped that I wanted to drop in my former favorite theatre close to home as well as check out the new theatre that opened. And the new one is so nice I'll be happy to make it my theatrical home for the foreseeable future.

I'm also pleased that I managed to bump up my productivity overall. Having my family leave town without me at the beginning of the month definitely helped that. I also managed to watch more films than usual from the Netflix Instant Project, which I've felt like I'm slacking on lately. And as for the films that left Netflix, I managed to watch 3 out of 5 which is pretty good. Oh yeah, and my secret goal of watching more older movies was also reached this month (9 of them released prior to my birth). Yay! If my work schedule didn't currently involve so many late nights I might have watched more, but c'est la vie I suppose. Still, I'm very pleased to have managed to pull off a more productive month all around.

Best new-to-me films for June: Double Indemnity/The Conjuring/Run Lola Run (three-way tie!)
Best hidden gem: The Lady Eve
Worst film: Sherlock, Jr. (though with a 5/10 rating it's clearly not THAT bad)

Add items to section
Big screen attractions
Films caught in a theatre

Add items to section
Netflix Instant Project 2013

Netflix Instant Project for 2013
My secondary project for 2013 involves recommendations of lesser-known/lesser-seen films that are currently streaming on Netflix, also from my fellow Listalites. If you use Netflix Instant Watch & want to participate, please check out the list above & the
thread in the Movies Forum
.

Add items to section
Five by Five

2013 - Five by Five
Last year I did the Movie Exchange Program with fellow Listalites jaytoast, phillydude, and Xanadon't. This year we've modified our project, expanded our group to include lotr23 and Mackenzi, and set out to watch 25 films throughout the year with 5 films recommended by each member to each other member. See the above list for all recommendations, and as soon as I have links to everyone else's lists to share I'll include them here.
See also:
lotr23's July-August 2013 Movie Journal
Mack's Movies 2013: July
Portlander's Movie Log - July, 2013
jaytoast's Cinema Diary - Vol 4 E5 - July 2013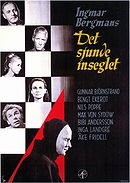 First viewing
- July 7th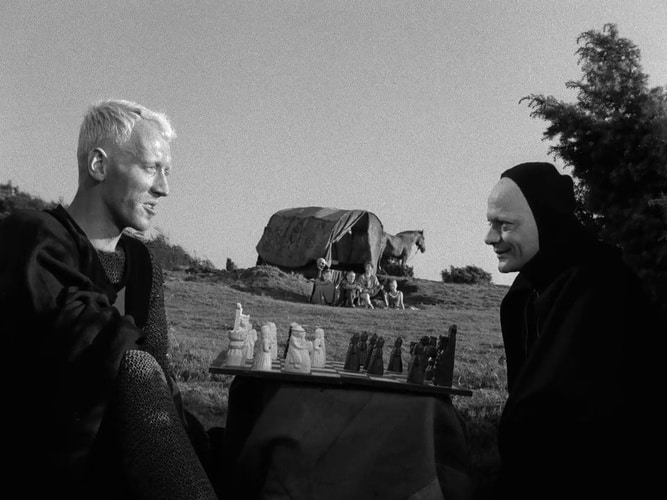 Recommended by portlander
I'm sure there's nothing I can say about this film that hasn't already been said. I can see why many consider it a masterpiece, even if it wasn't a new personal favorite. Still, I dug the characters and the ideas in the film, especially the well-rounded exploration of death without letting it get too serious. Perhaps it was merely my mood at the time that prevented me from giving it a higher rating, but I'm sure I'll watch it again at some point to find out.
the giraffe's rating: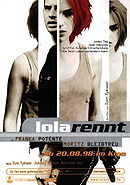 First viewing
- July 7th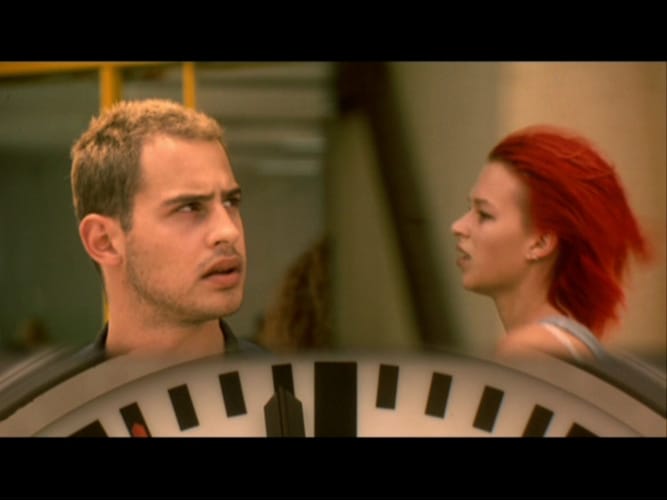 Recommended by jaytoast
Now THIS is my kind of movie. I dug the characters, loved the visual style of it, and especially the way the story is presented. The acting is excellent and the whole film is very thought-provoking. And I thought the opening narration provided a perfect segue from
The Seventh Seal
. The only thing missing was that magic feeling that a 10/10 film leaves me with, but it came damn close to hitting that mark.
Just a thought:
This is the 3rd film I've seen with Moritz Bleibtreu in a major role and the 3rd I've loved, which makes me think I need to watch more of his movies.
the giraffe's rating: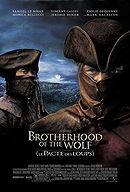 First viewing
- July 27th/28th (Director's Cut)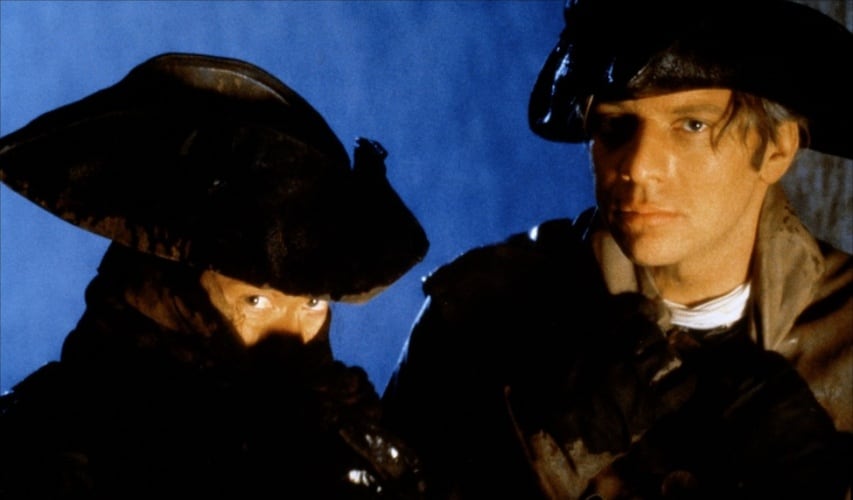 Recommended by Mackenzi
So several years ago I got a pass for a free sneak preview of this film in the mail, but for reasons I can no longer recall I wound up not going. However I always kept it in mind, and so I was glad when Mackenzi included it in this project as it's clearly been a long time now I've wanted to watch it. Finding it in the local video store required assistance, as for some odd reason (even odder to me now) they'd filed it in "Euro Horror". To me this is more of an action/thriller, and a damn good one at that. I guess the opening fell squarely in the horror genre, but that's the closest it ever came really. Anyway, excellent acting, an interesting plot, some fun action sequences, and mostly good effects make this one well worth watching. Plus as the story unfolded I quit caring that it wasn't shaping up to be a true horror movie. Some elements were predictable, a few effects were pretty cheesy, and it was perhaps a bit longer than necessary (this last one no doubt a fault of this being the Director's Cut I watched), but those are fairly minor complaints here. I dug it & I'd gladly watch it again some day.
the giraffe's rating:


Add items to section
Netflix exorcisms
Films I caught before Netflix removed them from my IQ this month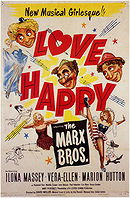 First viewing
- July 14th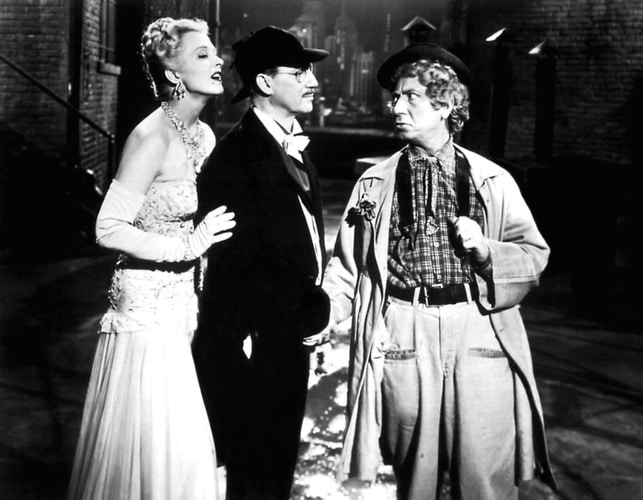 I spent last year watching all of the Marx Brothers' films I have collected in two sets on DVD. This one wasn't a part of either set, but does indeed have Groucho, Chico, and Harpo in it and the story idea came from Harpo. Thus it's the 13th & final Marx Brothers' film, though they made one more movie where each of them were in it but none of them in the same scene (
The Story of Mankind
, and all were cameos at that). And so I've come as close as possible to having seen all of their films (which doesn't count anything lost, films where only one of them was in it, or short performances in films where they weren't the center of the entire work).
And now that I've seen it I can understand why it's not included in the aforementioned sets. Groucho spends the majority of the film relegated to a narrator role & thus hardly shows up on screen. Harpo & Chico are at the film's center, and here they're surrounded by some solid actors including Raymond Burr and Marilyn Monroe in her film debut (hers is a minor role that definitely leaves a strong impression). The whole thing is entertaining enough & the story stays mostly on course (a rarity among their films). It never quite crossed the line for me to being worth revisiting much (especially since the laughs here are more of the chuckling quietly variety than the laugh-out-loud type), but I thought it was well worth watching.
the giraffe's rating: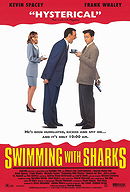 First viewing
- July 23rd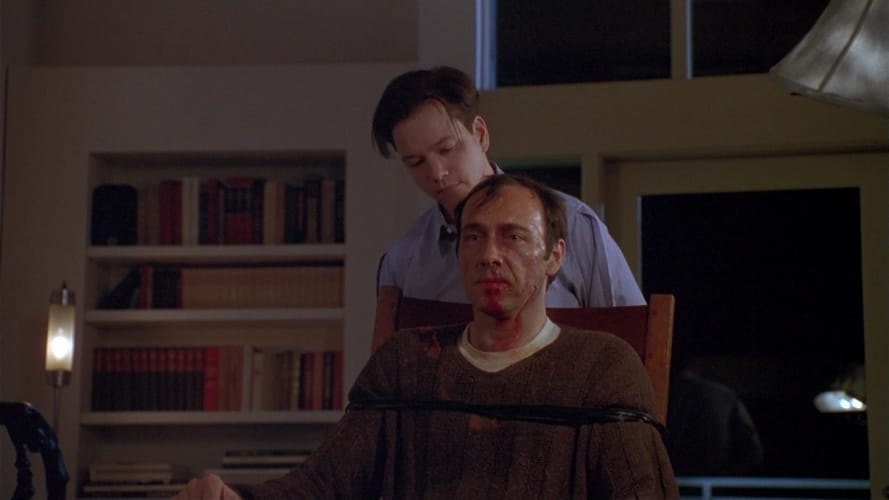 Not entirely sure why I'd added this film to my IQ, unless it was simply the fact that it's a '90s movie with Kevin Spacey in it that I hadn't seen. Whatever the case, it was OK I guess. It's entertaining enough & the performances are solid (I wouldn't call any of them exceptional), but not something I'd ever watch again. I wasn't thrilled by the ending, and the heavy amount of yelling got old pretty quick. I'm sure that people in the real world are like the characters depicted here, and if so I'm thankful to not be surrounded by them. Anyway, it's worth a look I guess but not necessary.
Just a thought:
If this is what it's like to work in Hollywood, I'm glad I never pursued a career there.
the giraffe's rating: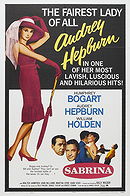 First viewing
- July 29th/30th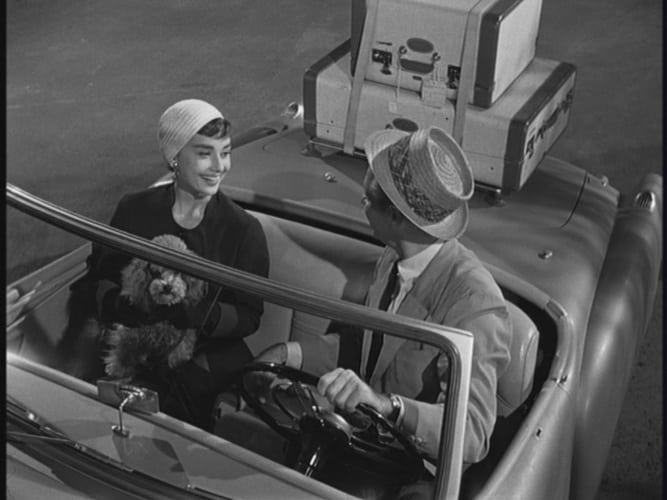 I honestly had no interest in this before, but when I noticed Billy Wilder directed it I finally added it to my IQ to watch. And I'm pretty glad I did. It's predictable from the beginning, but fortunately everything else is handled so well I hardly minded. Or maybe I was just trapped in Audrey Hepburn's spell & that was good enough for me. No wait, I did like some of the other characters too & thought the acting was pretty solid all around. And I found it very funny, which also added to my enjoyment. So yeah, it's well worth watching if you haven't seen it yet, so long as you can get over the fact it's predictable (which is standard for rom-coms).
Just a thought:
My rating for this is very borderline...could be a 7 or an 8 honestly. But because I don't need to watch it again I went with my default rating of 7.
Currently streaming on Netflix
;
leaves August 1st
the giraffe's rating:

Last month a variety of things derailed my movie-watching plans, but this month kicks off with me being left behind while my other half & kiddo take off on vacation for about a week. So I'm kicking off the month with more movies watched than usual, so that when other obstacles arise I won't feel as bad about dropping off.
Added to

30 votes
the giraffe's movie lists guide
(195 lists)
list by the giraffe
Published 11 years ago

2 comments

4 votes
the giraffe's lists for 2013
(17 lists)
list by the giraffe
Published 9 years, 5 months ago

1 comment

12 votes
2013 Movies Diaries I'm Following
(51 lists)
list by Michael M
Published 10 years, 2 months ago

1 comment

34 votes
2013 Movie Journal's I'm Following
(59 lists)
list by FunnyGuy
Published 10 years, 1 month ago

9 comments