9

vote
Movies the giraffe watched in 2019: March
Sort by:
Showing

28

items
Decade:
Rating:
List Type:

Add items to section
Noteworthy: The best films I saw this month
The breakdown: 28 films watched
19 first views, 10 re-watches (one film lands in both columns, hence the math looking off)
10 via streaming, 11 via DVD/BR, and 7 in the theatre (one of which was seen twice)
Decades touched: 1970s - 2010s

This month was a little heavy on films I thought were merely fine, which led me to revisit some films I knew were great just to make up for the mediocrity. But hey, I made it to the theatre on 7 separate occasions, and those trips were mostly rewarding. I took a chance on a couple films I wasn't as sure about, and those wound up being the low points but at least I didn't pay anything for those thanks to my subscription. Streaming options yielded a couple films that I've moved into the top section so others will notice them, and hopefully they'll grow their fanbase. I'm noticing a feeling coming over me where I have so many options to watch via streaming that I often can't make up my mind what to watch, or else by the time I decide on something I don't have enough time to watch it. This is leading me to make up for my indecision on the weekends, and causing me to watch less films during the week. Overall, however, I'm glad I kept up my viewing habits and especially thankful for the slate of upcoming theatrical releases I'm most excited for.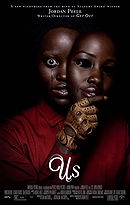 First viewing
- March 21st -
Re-watch
- March 30th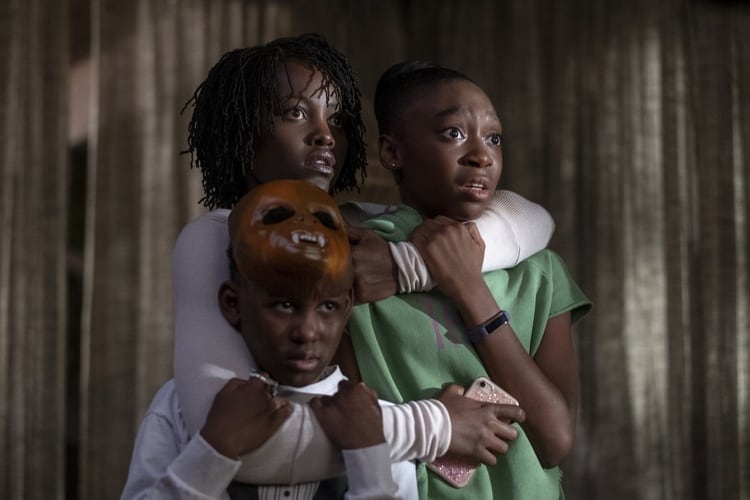 I had to catch
Us
on its opening night, because otherwise I would've had to wait until Monday to watch it since I had my daughter. I knew I couldn't handle potentially running into spoilers all weekend long, so when I found a convenient screening I jumped on it. And I had no regrets. Probably that's obvious enough since after thinking about it daily from that night on I wound up returning to watch it again the following weekend.
Obviously I'm not going to spoil anything here, and it's not a film that's easily discussed without getting into plot details so I'll keep this as brief as I can and avoid specifics as much as possible. The attention to detail throughout the film blew my mind. There's a lot to think about, and it's no surprise that it's launched a ton of discussion, thought pieces, and analyses among those who've seen it. I wasn't sure the first time around whether or not it crossed my line of greatness, but revisiting it confirmed that it did. This is a film I'll keep coming back to every few years, and I'll probably keep noticing details I overlooked the last time around.
Oh yeah, and if Lupita Nyong'o doesn't win some awards for her performance here, then I don't know why we bother with awards at all.
the giraffe's rating: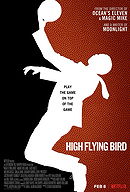 First viewing
- March 11th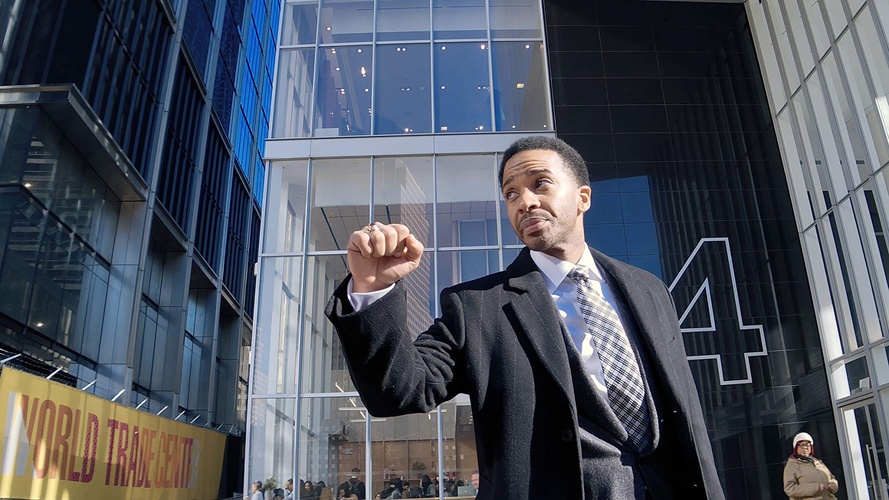 Of course I was going to watch the new Soderbergh as soon as I could get around to it. Dude's been on quite a nice streak since he decided to return to filmmaking, and
High Flying Bird
continues that run. The cast is fantastic all around, and even though I'm not a big basketball fan I was able to appreciate the story and how it plays out. I went into it knowing virtually nothing, which worked to its benefit and allowed me to fully meet the film on its own terms. Feel free to do the same, because it's worth seeing.
the giraffe's rating: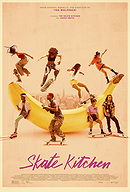 First viewing
- March 10th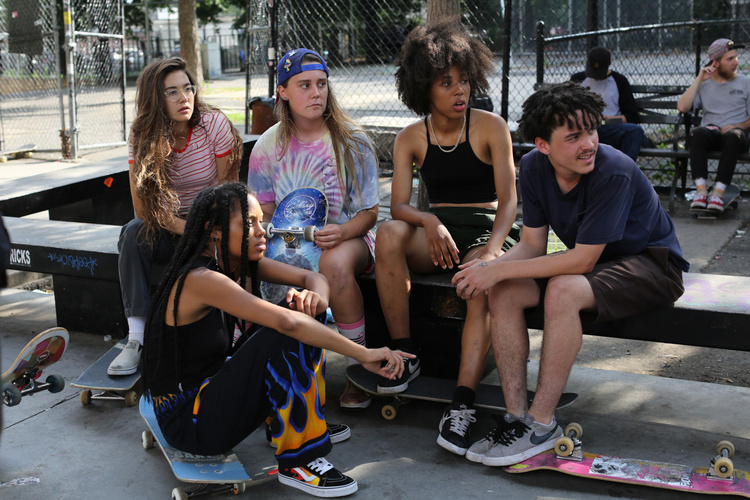 In some ways this is a far better skateboarding movie than
mid90s
, with which it shares a number of similarities.
Skate Kitchen
benefits from its cast of real-life skaters playing fictionalized versions of themselves, and by limiting the number of recognizable actors around them. Elizabeth Rodriguez (
Orange Is the New Black
) was the only person I recognized from anything else, and she's as good in her role here as anything else I've seen her in. But the focus is the skaters, and I dug how truthful and intimate the film is. We really get to know these characters, and they've stuck in my head as time has passed since watching it. I don't know that it's quite great in my book, but I really enjoyed it and would watch it again.
the giraffe's rating:


Add items to section
Home viewings

Add items to section
Big screen attractions
Films I caught in a theatre
Added to

30 votes
the giraffe's movie lists guide
(195 lists)
list by the giraffe
Published 10 years, 11 months ago

2 comments
35 votes
All "Watched in 2019" lists on Listal
(281 lists)
list by Triggerhappy6
Published 4 years, 1 month ago

9 comments