14

vote
2275 Views Share:
Movies the giraffe watched in 2016: March
Sort by:
Showing

34

items
Decade:
Rating:
List Type:
The breakdown: 34 movies watched, 15 were via Netflix, 12 on DVD, and 7 in the theatre. Of those 24 were first views, 10 were re-watches, and they came from the following decades: 1940s, 60s, 70s, 80s, 90s, 00s & 2010s.

Well I'm pretty amazed I watched as many films as I did this month. Normally the only month I watch more movies than there are days is October, but then I did have plenty I wanted to see & being on vacation allowed me more free time than usual. I caught up on the unwatched films I recently added to my collection, and did finally manage to rent a pair of films from my local video store. Wish I could have rented more, but other things got in the way of doing so. And for the third month in a row this year my favorite film wound up being a new release I caught, which is a good sign I think for movies this year.

All of the films I watched from the Netflix project earned my support, and I'm thankful to see more Listalites participated in March. Hopefully they'll keep coming back. Anyway, I'm too tired right now to ramble on & on about the films below. My thoughts on them are already there for you if you haven't seen them yet. On to April....

Best new-to-me film for March: Everybody Wants Some!! (though The Big Sleep was a close second)
Best hidden gem(s): Cold In July and He Never Died and everything I watched from the Netflix project(s)
Worst films: Final Girl / The Assassin (tie)

Add items to section
Big screen attractions
Films I caught in a theatre

Add items to section
Monthly short focus: The Dragon Tattoo trilogy
I watched the original Girl with the Dragon Tattoo a few years back, but have neglected to follow it up by watching the sequels. So I figured this month I'll revisit that film and chase it with the sequels just to wrap it all up. Sorry David Fincher, but I won't be checking out your remake.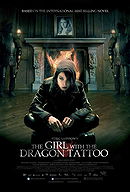 Re-watch
- March 5th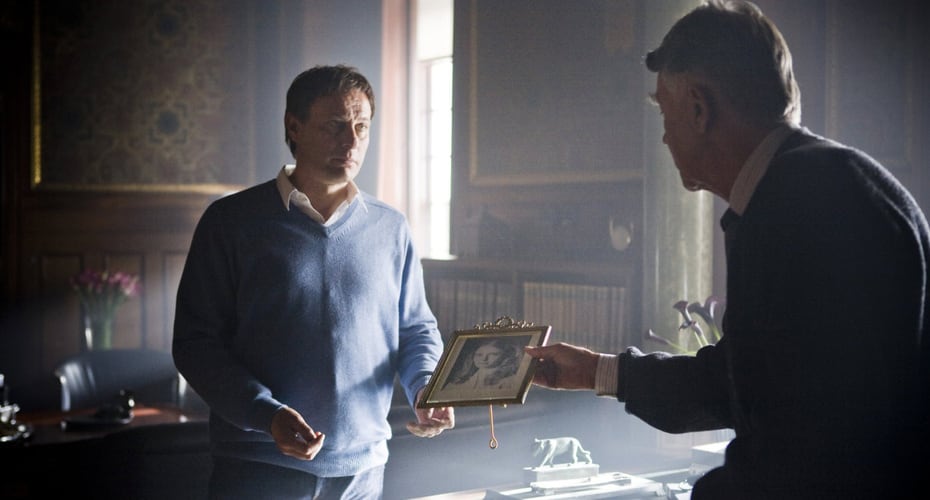 It surprised me how much I'd forgotten from this film in the few years since I last watched it. The investigative parts mostly stuck with me, but most of the ending seemed unfamiliar for some reason. The acting is excellent throughout the film, and the whole thing is suspenseful & well put together. As a father of a little girl it's really hard for me to watch all these fathers (plus one horrible guardian) abuse their daughters, though I'd hope those scenes are difficult for everyone to watch. Once again I picked up on some thematic similarities to
Seven
, which I'm sure works in Fincher's favor in his remake. I still have no urge to watch his remake though because I'm satisfied enough with this version...besides, when a story is set in Sweden it makes no damn sense to Americanize it.
After a second viewing I don't believe it's a great film, but it's definitely really good & worth seeing.
Currently streaming on Netflix
the giraffe's rating: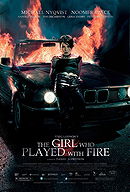 First viewing
- March 12th
This was definitely a solid follow-up to the first film. The characters are what makes it most worthwhile, and the story is intriguing despite occasionally being obvious where it's headed. I never thought it crossed the line into greatness, and I'm on the fence about whether I'd watch it again some time. I will say that I very much appreciated the ending, aside from the fact that it was too late at night to immediately chase it with the final film. Ah well. Perhaps if I leave about a week between them I'll enjoy the last one more.
Currently streaming on Netflix
the giraffe's rating: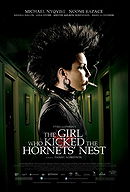 First viewing
- March 19th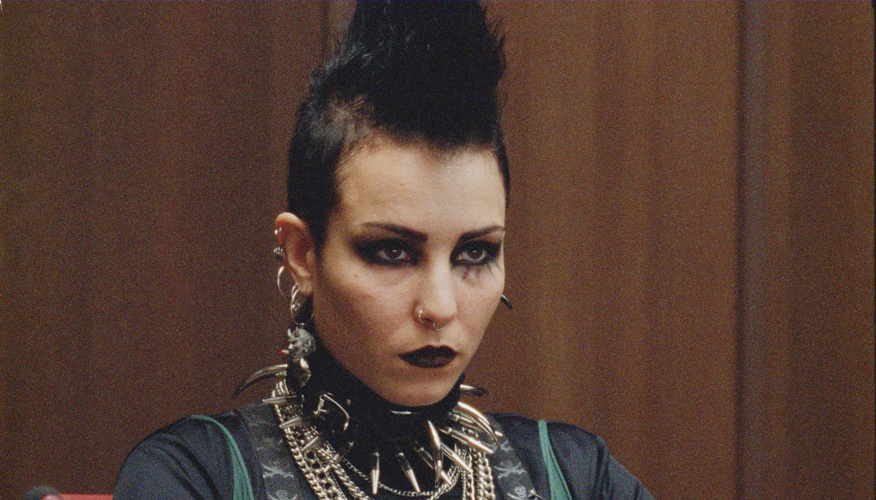 And thus the trilogy is satisfactorily tied up in a nice little bow. One benefit to the entire series here is that it was all put together by the same people, so the quality is consistent across the board. Which means how much you enjoy it will be up to your own personal taste I guess. So it's not too surprising that I thought it was just as good as the film that preceded it.
Currently streaming on Netflix
the giraffe's rating:


Add items to section
Netflix Instant Project for 2016

Netflix Instant Project for 2016
The ongoing Netflix Instant Project involves recommendations from my fellow Listalites of lesser-known/lesser-seen films that are currently streaming on Netflix. If you use Netflix Instant Watch & want to participate, please check out the list above & submit your recommendations.

Add items to section
Netflix exorcisms
Films I watched before Netflix removed them from my queue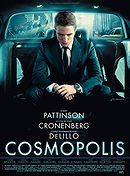 First viewing
- March 14th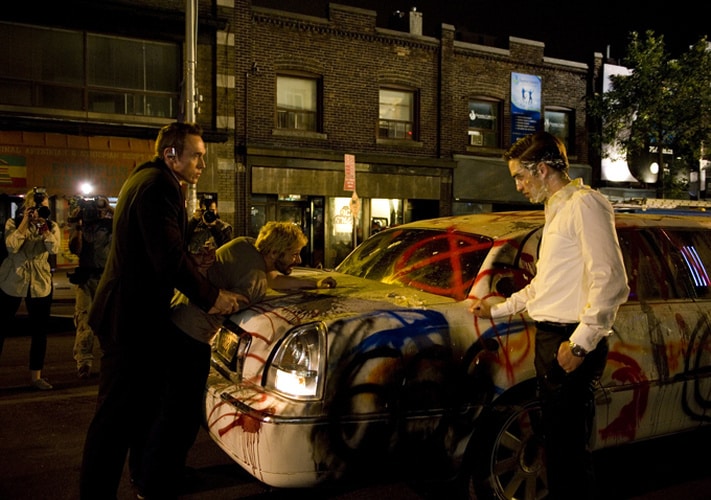 Cosmopolis
seems to have the worst reputation out of all of Cronenberg's films, and after seeing it I guess I understand why. The cast is a mixed bag, the early scenes in the limo are ugly to the point of distraction, & overall it's kinda all over the place. And yet I found it to be more compelling as it rolled along, producing some subtle social commentary while closely examining how celebrity can quickly come to a crashing halt. There are a lot of ideas throughout the film, delivered with sophisticated vocabulary which surely turns off some audience members...heck, even I found it grating at times.
So, I don't know...I didn't think it was a bad movie, I just see the potential there for it to be a better film than it is had the casting been different at least with respect to the lead. Pattinson does well at times, but isn't that great of an actor. That fact is driven home further when he goes head-to-head with Giamatti, who easily gives the film's best performance. It earns points for making me think & giving me plenty to write about here, but I wouldn't watch it a second time.
the giraffe's rating:
March will be a busy month movies-wise. Lots of good stuff is hitting the theatres, plus Drafthouse is screening some older films I can't miss seeing on the big screen. And since I'm kinda bored with Netflix (partly their fault) & not doing the best job of getting to my local video store anymore (totally my fault), I'll be watching some films I've picked up on the cheap recently. Oh, and I've got some time off coming up, so that will allow me to binge a bit on films (and maybe then I can make it to the video store finally).

All right, let's do this....
Added to

30 votes
the giraffe's movie lists guide
(195 lists)
list by the giraffe
Published 11 years, 9 months ago

2 comments