10

vote
Movies the giraffe watched in 2020: July
Sort by:
Showing

30

items
Decade:
Rating:
List Type:

Add items to section
Noteworthy: The best films I watched this month
The breakdown: 30 films watched
23 first views, 7 re-watches
24 via streaming, 2 via DVD/BR, and 4 in the theatre
Decades touched: 1960s - 2020s

All in all, July was a productive month. My focus on clearing out as many options as possible from Hulu in a month helped contribute to most of this list, and I'm proud to say I watched every film I'd genuinely wanted to while I had it (which makes it all the easier to drop it again). Having a drive-in theatre helped out too, affording me the opportunity to revisit one of my favorite films ever as well as check out some new ones. It did derail me from my planned Starz double features on Friday nights, but I'm not complaining. Supposedly next month all theatres will reopen here, but with no vaccine in place yet and numbers of cases still high because American leadership is failing us I won't be going back to AMC for a while. If I can't catch something at the drive-in, I'll just wait to watch it at home. At least with the drive-in I know nobody else can sit too close to me & there are less instances where I run the risk of encountering someone who doesn't want to follow guidelines. Both trips this month others ignored the 2 people in the restroom at a time rule, but speaking up tends to turn them back so I can handle that. Insane to me that people here aren't fully on board with protecting themselves, but, well, I'll stop here rather than rant incessantly.

For those of you with Hulu, hopefully this list gives you something to watch in the near future. That is, of course, provided you haven't already watched all the films on there as from what I saw the pickings were slim. Next month will be my last with Starz, unless they offer me more months at less than $5 each again, so expect me to focus on them next. Tentatively considering adding Netflix for a month after that, then Shudder for my Horrorfest, and maybe one more trip with Amazon in November...we'll see if that sticks.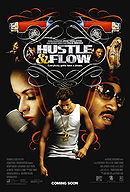 First viewing
- July 19th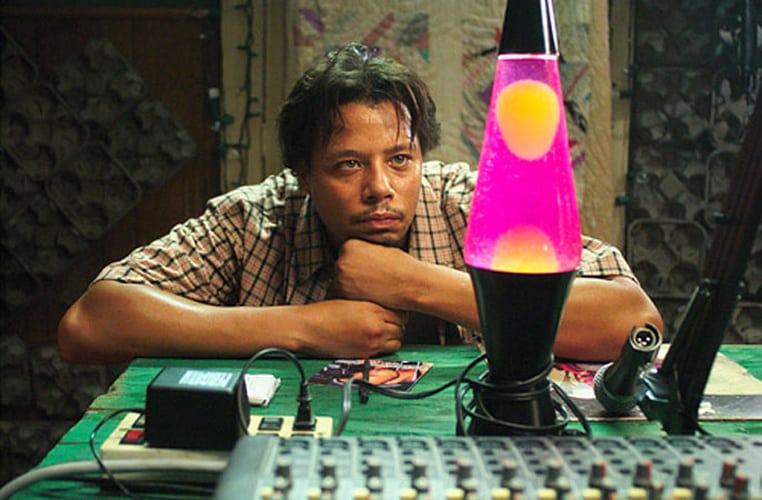 I've been wanting to watch
Hustle & Flow
for at least 10 years, but it's been tough to track down on streaming services. AMC's On Demand service has it right now for $3.99, however, so I ponied up the money to finally watch it. Turns out I should've just spent the $9.99 to own it. Next time I come across a physical copy I'll pick it up. I can't think of a single thing I took issue with, and the only thing missing was that perfect 10 feeling.
the giraffe's rating: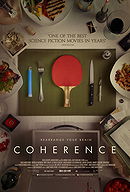 First viewing
- July 15th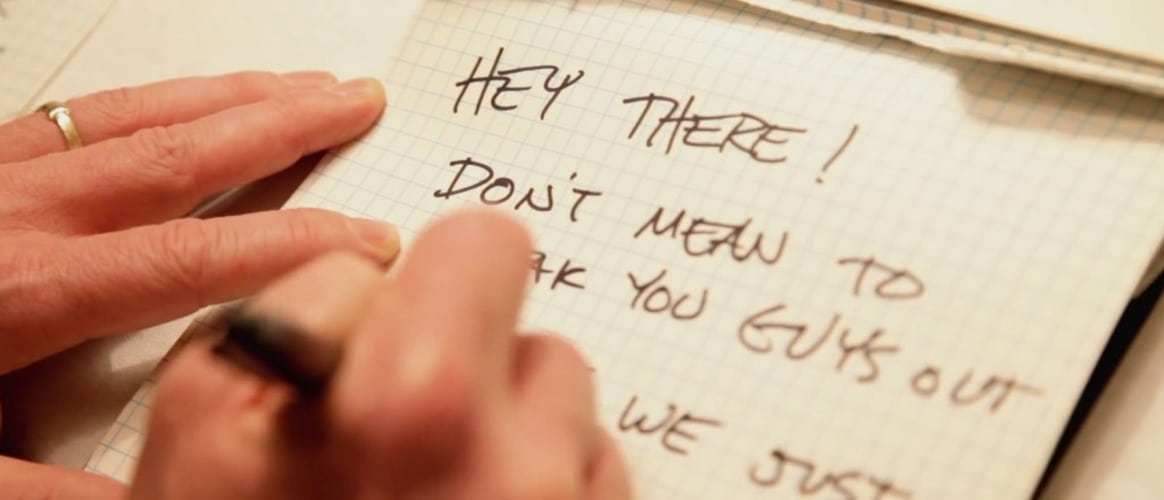 I think
Coherence
was on Netflix for a while, but for whatever reason (lack of familiarity probably) I kept skipping past it. Something about it caught my eye this time around, however, and I'm glad it did. I went in knowing nothing about it, and I can't recommend that approach enough. It hooked me in fairly quickly, and kept me engaged through the ending. If I still kept track of hidden gems, this would probably wind up being my pick for that for this month. I'd gladly sit through it again, just to see how it plays now that I know what to expect from it.
the giraffe's rating: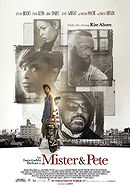 First viewing
- July 21st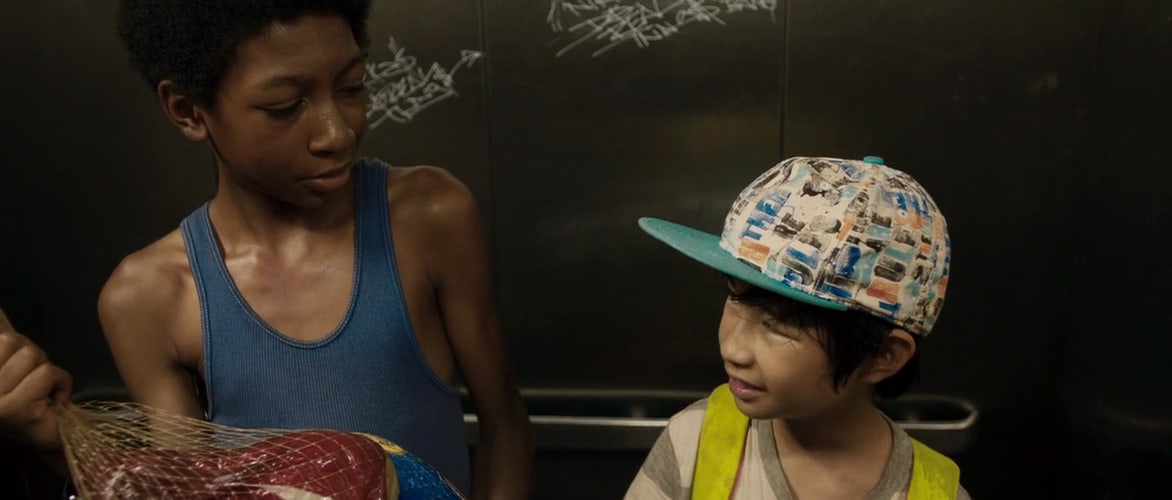 This unusual title caught my eye among Hulu's offerings, and seeing it was directed by the same person as
The Hate U Give
I figured I'd give it a look. It reminded me a little of
Fresh
or maybe even
The Transfiguration
(though I recognize the latter came after this). The child actors who play the titular roles are outstanding, and the rest of the case does an excellent job too. The story feels authentic, and there were a few surprises along the way. It's an engaging and thoughtful look at inner city life, even if it's not all that original. It is well worth seeing though, and I'm glad I noticed it.
the giraffe's rating:


Add items to section
Home viewings

Add items to section
Big screen attractions
Films I caught at the drive-in

Add items to section
Year-long focus: Godzilla's Showa era
I picked up the Criterion Collection release of Godzilla: The Showa-Era Films, 1954-1975 in 2019, and have decided to watch all of the films in it over the course of 2020. There are 15 films in all, so I'll watch no more than two per month.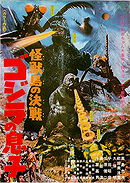 First viewing
- July 30th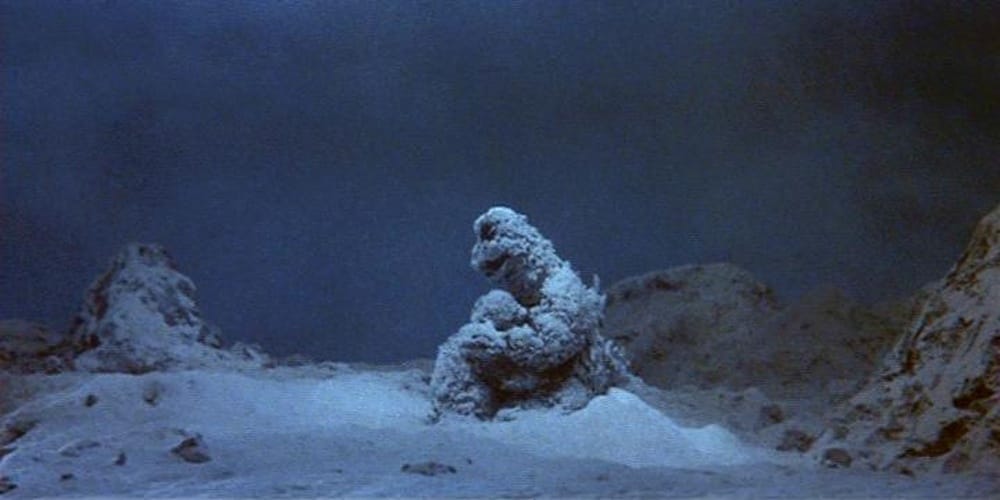 The kiddo has officially bailed out on this project, so going forward I'll be watching these on my own. That should allow me to squeeze more in in the months ahead. This entry is rather curious. The first thing that struck me was the music in it, which is downright playful for the most part. Jaunty, even. It was a nice change of pace, but the trouble is it was most of what I enjoyed about the film. Gojira's son sucks, which causes most of the issues. I kept wishing he wasn't in the film at all after he was introduced, and thus was disappointed every time he didn't die. I'll give them credit for exploring the father/son relationship, but this isn't what I want or need to see. The human side of things is merely OK, basic B-movie sci-fi nonsense though the cast tries their best. But of all the films I've watched in this series it's by far my least favorite and I don't anticipate revisiting it.
the giraffe's rating:

Added to

30 votes
the giraffe's movie lists guide
(195 lists)
list by the giraffe
Published 11 years, 7 months ago

2 comments