11

vote
Movies the giraffe watched in 2020: August
Sort by:
Showing

30

items
Decade:
Rating:
List Type:

Add items to section
Noteworthy: The best films I watched this month
The breakdown: 30 films watched (31 if you count both films contained in Grindhouse)
19 first views, 11 re-watches
22 via streaming, 5 via DVD/BR, and 3 in the theatre
Decades touched: 1960s - 2010s

This month my main focus was on watching the films I hadn't already seen on Starz before I dropped it (last day was the 23rd). And I'm proud to say I hit my goal. After that I kind of fumbled around with what to watch, but I think it turned out mostly OK. I only made it to the drive-in once this month, but now that more new movies will start popping up there I anticipate I'll get out there more often. And I did make it to a regular theatre once, but only because it was a screening with people I know. (See last month's list if you want more thoughts on the reopening.)

I've decided I will indeed pick up Netflix for next month, so hopefully there's enough on there I haven't seen to keep me busy for the entire month. I know there's a few titles off the top of my head that they've got I'll be excited to see, so if nothing else I'll have good momentum at the start of the month. And I'll be watching at least two Gojira films to justify ignoring them in October, as well as to make it easier to ensure I complete the series by the end of this year. I can't say the last one I watched has me excited to see the next, but at least odds are good it won't be worse.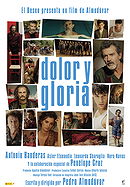 First viewing
- Aug. 12th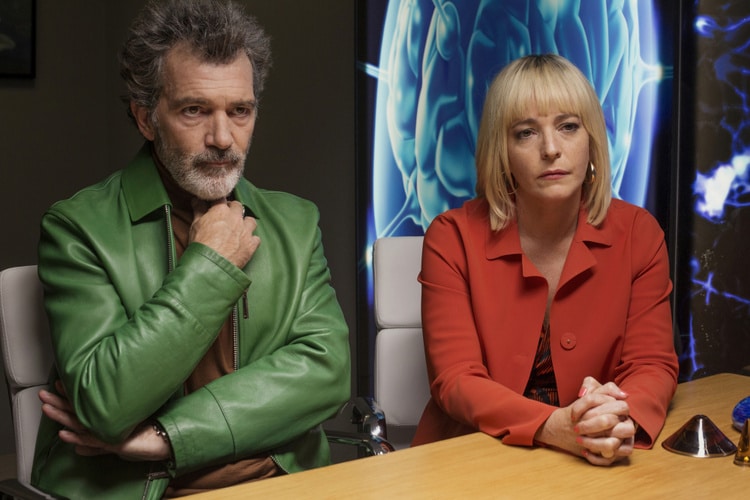 Almodóvar is one of a handful of directors I need to watch more films from, so when I spotted this on Starz I wanted to give it a chance. And I'm glad I did. Banderas gives one of his best performances and creates a character that is fully realized. You can tell the story is a personal one, though it's likely enough has been fictionalized to shift the details so the people involved are less easily recognized. And this is one of the few films that employs jumps back and forth in time that worked for me, which is commendable. Best of all it encourages me to dig more into his works and catch up, so hopefully I'll be able to do that soon.
Just a thought:
I really want a
Sabor
poster.
the giraffe's rating: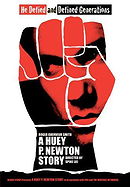 First viewing
- Aug. 17th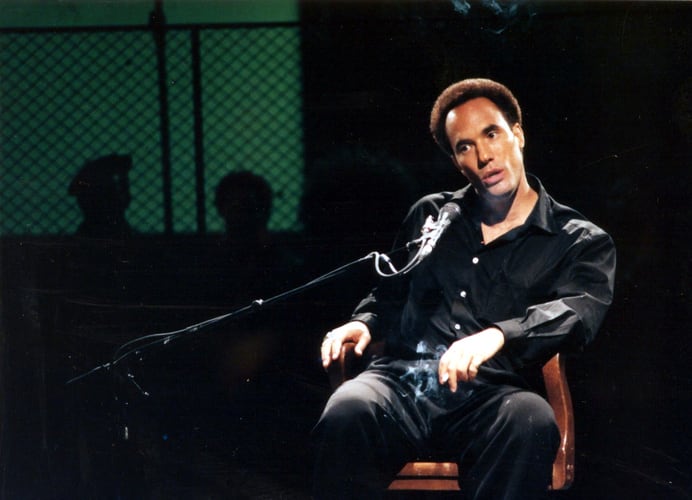 This was very interesting. It's not technically a movie I guess, as it's a filmed performance of a one-man play. But since its run-time is equivalent to that of a film I'm including it. Plus, Spike Lee directed it and made sure it feels at least somewhat cinematic. Roger Guenveur Smith is captivating as Huey P. Newton, and I hung on every word he delivered. The piece feels as timely now as it probably was at the time of its release 19 years ago, perhaps even more so in the wake of George Floyd's death. There are some truly strange moments along the way, but it all works to paint a picture of what it might have been like to sit in a room and listen to Newton reflect on his life. I deeply appreciated it, and can't recommend it enough if you've got the Starz app.
the giraffe's rating:


Add items to section
Home viewings

Add items to section
Big screen attractions
Films caught in a theatre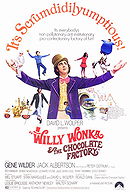 Re-watch
- Aug. 7th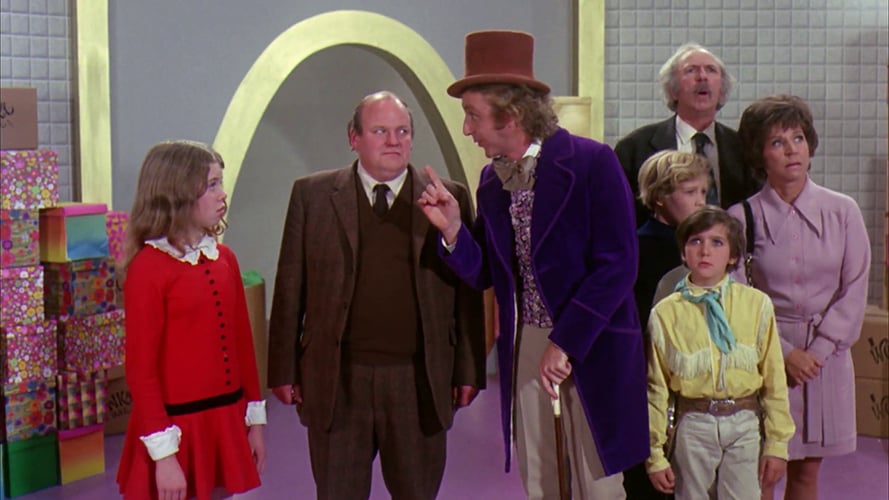 The drive-in paired this with
Beetlejuice
, and when I told my daughter she said we had to go. This was my first time seeing
Willy Wonka
on the big screen, and it was nice to better view the amount of artistic detail that goes into the film. Aside from that my opinion of the film hasn't changed much, and you can find that
over here
.
the giraffe's rating: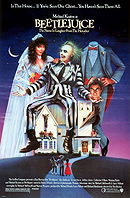 Re-watch
- Aug. 7th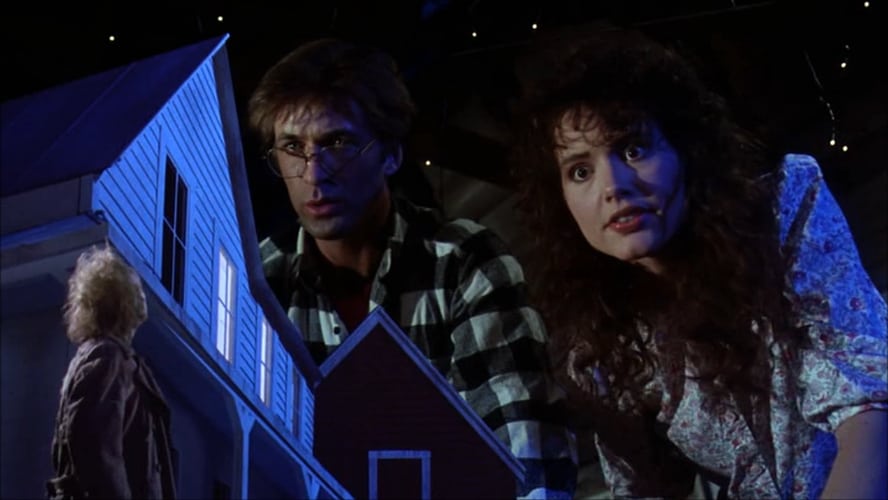 All I have to say is that I was disappointed to see people leaving the drive-in between the two films when this one is clearly the better movie.
the giraffe's rating: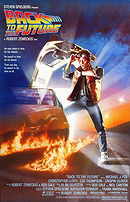 Re-watch
- Aug. 16th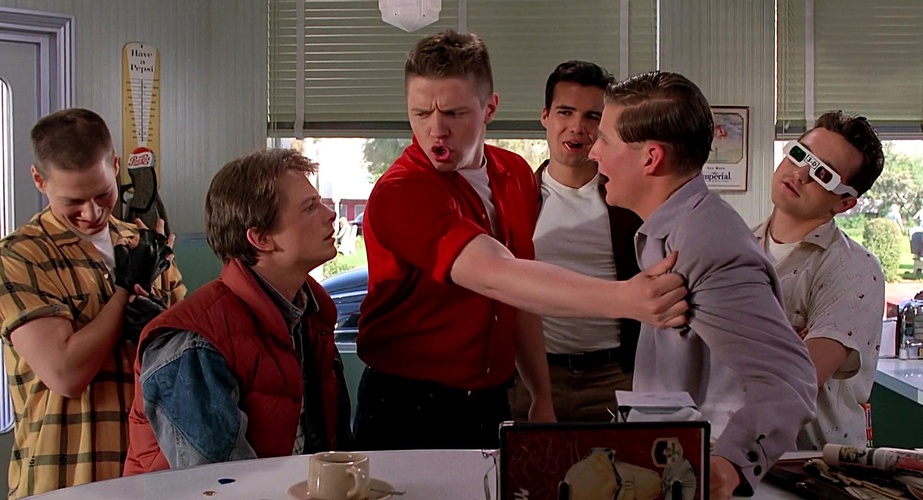 Because America is run by morons and a significant group of people actually listen to them instead of experts we're still more or less in lockdown over here. My supervisor wanted to organize some way for our team to meet up outside of work just to see each other and engage in person (while following social distancing rules, of course) and wound up booking a theatre for a private screening. We had several options to choose from, and after votes were put in we landed on
Back to the Future
. Other options included
Iron Man
,
Do the Right Thing
(which was my preference),
Caddyshack
, and
Magic Mike XXL
. As it turned out only 7 of us showed up including myself which seems like a safely small number, and one couple had never seen it before (I KNOW...they said afterward they want to watch its sequels though). I think this was my second time to ever see it on the big screen, the first being during its initial run. And it works its magic just as wonderfully as it always does, so I'm glad I got the opportunity.
the giraffe's rating:


Add items to section
Year-long focus: Godzilla's Showa era
I picked up the Criterion Collection release of Godzilla: The Showa-Era Films, 1954-1975 in 2019, and have decided to watch all of the films in it over the course of 2020. There are 15 films in all, so I'll watch no more than two per month.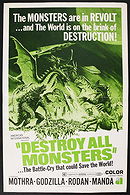 First viewing
- Aug. 30th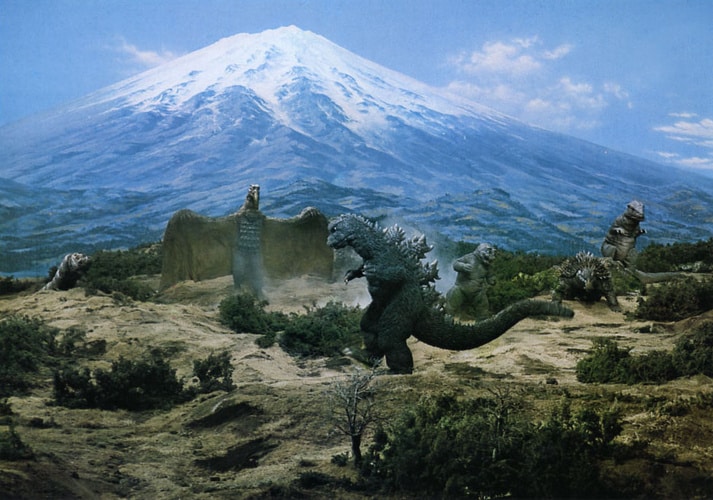 I almost made it through the month without watching any films from this set, so it's a good thing I've left it out and in my way whenever I clean my house.
Destroy All Monsters
starts out good and ends strong, but the middle part needed some trimming. There's a long stretch where the film seems to forget the kaiju entirely, and I wasn't invested enough in the humans to be fine with it. I kinda checked out of the film for a bit, but when I saw they'd assembled all of the kaiju in one place I perked up and hung with it through the end. Also wasn't crazy that Gojira's son returns, but at least his presence is minimized (and it gave me a good chuckle seeing him do a successful ring toss on one of Ghidorah's heads). So it's got moments that made it worthwhile, but I don't know if I'd sit through it again.
the giraffe's rating: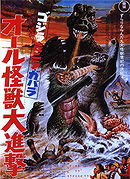 First viewing
- Aug. 30th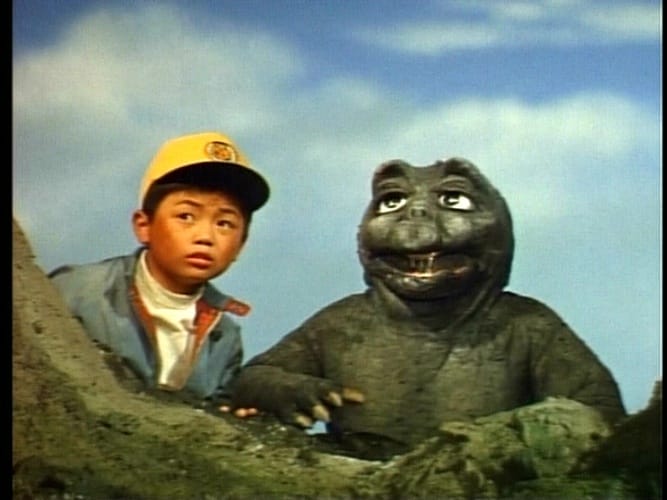 What the hell is this crap? It's like they shot a short film and someone insisted they turn it into a kaiju film instead. To spare you the trouble, basically you've got a kid who gets bullied by his peers and then kidnapped by two robbers on the run and he has to find the courage to fight back against both and stand up for himself. To help him with this he has dreams of hanging out with Gojira's son, who talks now, and they hang out on "Monster Island" watching fight scenes from previous Gojira films as if they're in real time. Once I realized they were recycling material I skipped through the parts I've seen before just to get it all over with faster. Thankfully the run time is around an hour & 10 mins total, so it wasn't as painful as it might have been. And I'll give them credit for giving a human character a full arc for a change. But still, the entire thing seems like a complete waste of film.
the giraffe's rating:

Added to

30 votes
the giraffe's movie lists guide
(195 lists)
list by the giraffe
Published 11 years, 9 months ago

2 comments