The Greatest Special Effects Makeup Artists Ever
Sort by:
Showing 1-

50

of

63
Decade:
Rating:
List Type:

Add items to section
Rick Baker
Meeting Rick Baker earlier this year was kind of like meeting the special effects makeup equivalent of Meryl Streep, in that there are few working in his field today who possess quite the same amount of star-power, not to mention Academy Awards credentials – he's won more Oscars than any other special effects makeup artist in history. That would be six, including the first-ever prize for his stunning, never-bested (at least in this writer's estimation) werewolf transformation in 1981's An American Werewolf in London. That he's remained as humble as he has after all of his success, and that he still enjoys doing what he does after decades of being caught up in the Hollywood gristmill (he started out making artificial body parts in his kitchen as a teenager), is just icing on the cake.




Notable Credits:

Add items to section
Howard Berger/Robert Kurtzman/Gregory Nicotero
(KNB Effects)

Given that they co-founded KNB Efx Group together very early on in their careers, it's tough to separate out the achievements of Gregory Nicotero, Howard Bergman, and Robert Kurtzman as individual craftsmen. While Kurtzman has since (circa 2002) left the studio to start his own production company, KNB has without a doubt become the most prolific and in-demand effects house in the modern movie industry. Favorites of a whole host of top-shelf filmmakers, including Quentin Tarantino, Robert Rodriguez, Sam Raimi, Eli Roth, George Romero, Frank Darabont, and Alex Aja, over the years the founders and their technicians have managed to create a wide variety of spectacular effects – from the hordes of the walking dead in Army of Darkness, to Drew Barrymore's exposed intestines in Scream, to all those oozing pustules in Planet Terror - that have solidified the studio's status as the top player in town.




Notable Credits:

Add items to section
Rob Bottin
Boy-wonder apprentice to Rick Baker at 14. Founder of a Hollywood special effects company at 18. Lead special effects technician on a feature at age 19. Nominated for an Oscar at 28. Oscar recipient at 32. Really, Rob Bottin's resume is enough to make anybody, no matter what field they're in, feel a tad inferior in comparison. If his only credit had been John Carpenter's 1982 sci-fi/horror classic The Thing - on which he worked for 57 grueling weeks straight – Rob Bottin would have gone down as one of the greatest special effects artists in the history of cinema. That he also crafted the groundbreaking third-act werewolf transformation in The Howling - one that rivaled his mentor Rick Baker's own work on that same year's An American Werewolf in London - only seals his legacy as a modern master of special effects makeup. He sadly hasn't worked much in the last ten years (his last credit is the 2002 Adam Sandler vehicle Mr. Deeds), but given the fact that he started his career at age 14 working for Rick Baker I'd say he's earned the right to rest on his laurels a bit.




Notable Credits:

Add items to section
Lon Chaney, Sr.
An actor first and foremost, Lon Chaney – nicknamed "The Man of a Thousand Faces" – is perhaps the earliest pioneer in the field of special effects makeup for film, having successfully transformed himself in several silent movies of the 1920s, including The Hunchback of Notre Dame, Phantom of the Opera and London After Midnight. Indeed, the most intriguing aspect of Chaney's hyper-realistic effects work is that, unlike the majority of those who came after him, he was his own guinea pig. Sometimes he would go to painful lengths to create a convincingly monstrous visage; in Phantom he pinned his nose up with wire (to create a skull-like appearance) and wore a set of extremely uncomfortable false teeth to portray the deformed title character. His highly sympathetic performance in the film was masterful, but in the end it was that horrific makeup – particularly as shock-revealed in the famous "unmasking scene" – that cemented it as his most memorable role. Chaney died at age 47 of complications from bronchial lung cancer, sadly not living long enough to witness what an enormous impact his groundbreaking work would have on the future of special makeup effects.




Notable Credits:

Add items to section
Giannetto De Rossi
When you remember some of the most famous kill scenes in Lucio Fulci's oeuvre, chances are a good majority of them were created by expert special effects makeup artist Giannetto De Rossi. The son of Alberto De Rossi, Elizabeth Taylor's onetime makeup artist, he started working on movie sets in his early 20s, both individually and with his father on films like Taming of the Shrew and Once Upon a Time in the West, before branching out into horror with 1974's Let Sleeping Corpses Lie. His impressive zombie/gore effects work on that film led to a job on Joe D'Amato's infamous Emmanuelle in America (for the snuff film sequences), and following that he became a Fulci favorite, creating grotesquely-realized gags in films like Zombie, The Beyond (he shared credit with Germano Natali), and House by the Cemetery. He broke into mainstream American films later on with Conan the Destroyer, Dune and Rambo III among others, but he'll always remain best known for the pierced eyeballs and flesh-eating spiders of Fulci's string of late '70s/early '80s classics. It's simply a fact that those films wouldn't have been remembered half as well today if not for his extraordinary work.




Notable Credits:

Add items to section
Alec Gillis & Tom Woodruff, Jr.
(Amalgamated Dynamics, Inc.)

Woodruff and Gillis both came out of Stan Winston's studio – where they worked with their mentor on films like Aliens and Monster Squad - before starting up their own effects company, Amalgamated Dynamics, Inc., in 1988. They quickly rose to prominence from there, and in 1992 won an Oscar for their body effects design work on the dark comedy/fantasy Death Becomes Her (humorously beating out their other effects nomination on that same year's Alien 3). The duo later designed some of the eye-popping full-scale "Bug" effects for Starship Troopers, for which they were once again nominated at that year's Academy Awards. While both deserve equal credit for their impressive body of work, it should also be noted that Woodruff is also a talented suit performer who has portrayed xenomorphs in every single Alien and AvP film (with the exception of Ridley Scott's original), as well as "Gillman" in Monster Squad, the title character in Pumpkinhead, and even a "Grabboid" in Tremors. The two have their work cut out for them on the upcoming Thing prequel (who could possibly top Rob Bottin's work on the Carpenter film?), but based on what I saw during my set visit – not to mention their history of creating superb creature effects – I'd say we're in good hands.




Notable Credits:

Add items to section
Germano Natali
A frequent Dario Argento collaborator, special effects master Germano Natali created many of the brutal, hyper-stylized murders in films like Deep Red, Suspiria, and Inferno, in addition to lending his talents to a couple of Fulci films, including The Beyond (with Giannetto De Rossi) and The New York Ripper, in which he created the impressive, climactic "gunshot through the face" effect. Suspiria arguably contains his best-known work (if only for the fact that it's Argento's most famous film), including the gruesome first-act double murder that actually includes a shot of a knife penetrating a beating human heart. It is this sort of over-the-top audacity that made he and Argento such great partners in crime, in that it was not only the visual effectiveness of the kills but the boldness with which they were conceived that made them so memorable.




Notable Credits:

Add items to section
Jack Pierce
It may sound a bit silly now, but the fact remains that we may never have known the genius of Jack Pierce had he been tall in physical stature. Originally pursuing a career as an actor in Hollywood silent films, Pierce – not a "leading man type" – was often cast as the villain, and through sheer ingenuity would compensate for his diminutive size by applying makeup effects that gave the illusion of height. In 1927 his career off-camera really ramped up when he stepped in to tackle the challenge of transforming an actor into a realistic-looking chimpanzee on Raoul Walsh's The Monkey Talks, a job which led Universal head Carl Laemmle to hire him as a full-time makeup artist at the studio. The notoriously difficult Pierce went on to create some of the most iconic monster-movie makeup in cinema history, including perhaps the most famous of all time, Boris Karloff's "Monster" in Frankenstein. Along with his work on 1932's The Mummy and 1941's The Wolf Man, he without a doubt created some of the most definitive monsters in movie history. Sad, then, that he reportedly died a bitter man, feeling he'd never gotten the recognition he deserved. If only he were alive today.




Notable Credits:

Add items to section
Carlo Rambaldi
Though he's most associated with creating the stunningly life-like title character in E.T. (for which he received his third Oscar), Carlo Rambaldi had worked steadily as a special-effects maestro long before he was honored with that mainstream distinction. Born in 1925 in Vigarano Mainarda, Italy, Rambaldi's first known work was as "dragon creator" on the Italian fantasy film Sigfrido in 1957. He went on to work with such Giallo luminaries as Mario Bava, Lucio Fulci, and Dario Argento (the "Big Three"), before finding work in American productions, first on shoestring projects for Andy Warhol and later on big-budget Hollywood movies like 1976's King Kong (he received a Special Achievement Oscar at that year's Academy Awards for designing the gorilla effects), Steven Spielberg's Close Encounters of the Third Kind in 1977, and Ridley Scott's Alien in 1979, for which he won his second of three Oscars for creating that stunning mechanical alien head based off H.R. Giger's designs. He hasn't been credited on a film in about 15 years, but it goes without saying that his contributions will continue to live on in the popular imagination.




Notable Credits:

Add items to section
Tom Savini
When it comes to sliced body parts and painfully realistic-looking wounds (usually the result of kitchen knives, gnashing teeth, or some other such slasher or zombie-movie implement), there are very few who can top the sheer ingenuity of Tom Savini's gore effects, and certainly none who can deny the influence he's had on an entire generation of young makeup effects artists. Much of what made his work so realistic was his preference for using real live actors over dummies, using what he has termed "magic tricks" to achieve the desired effect on the viewer. A frequent actor, one of his most memorable and notorious gags remains the "headshot" in Maniac, where his own character gets a shotgun blast right to the face – and we are treated to the gory, slo-mo aftermath. Unlike most makeup artists, Savini's artistry was actually informed by real-life experiences, following a stint as a combat photographer in Vietnam in the late '60s. As a result he came to understand the non-Hollywood-ized details of actual death. As he once stated in an interview: "Some people die with one eye open and one eye half-closed, sometimes people die with smiles on their faces." A horrible legacy transformed into great art.




Notable Credits:

Add items to section
Dick Smith
Probably best known for his groundbreaking work on The Exorcist, the completely self-taught Dick Smith – often called the godfather of modern-day special effects makeup – pioneered the technique of applying foam latex prosthetics in several small bits rather than as one solid piece, which allowed for a greater range of facial expression in the actors and gave the makeup a more natural appearance on screen. This method is still in standard use by special effects makeup artists today, which is no small thing considering he invented it in the 1960s. The Oscar winner – who received the award not for a horror film but his work on Amadeus - also engineered one of the greatest single special effects shots in history with the "exploding head" in Scanners, achieved spectacularly by filling a prosthetic head with dog food and rabbit livers and blowing it up with a shotgun blast. He also famously served as a mentor to future master Rick Baker (among others), who once opined that he felt guilty for winning a Best Special Effects Oscar (for An American Werewolf in London) prior to Smith: "I was embarrassed [in 1982] when I received an Oscar before Dick – he was the master!"




Notable Credits: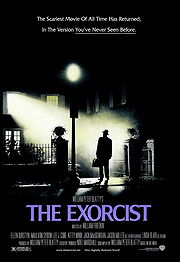 Load more items (13 more in this list)
The field of practical effects is more essential to horror than it is to any other genre (with the possible exception of sci-fi), so it only makes sense that the fifth entry in our "100 Years of Horror" series shines a spotlight on the masters behind some of the greatest gore and creature effects in movie history. From severed limbs to acid-spitting aliens, from expertly applied "knife wounds" to the walking dead, from heaping piles of spilled intestines to howling creatures of the night, B-D reporter Chris Eggertsen took a look back at the craftsmen who have brought some of our worst nightmares to vivid on-screen life. Join a list of the greatest practical effects artists in horror movie history.
Added to



30 votes
the giraffe's favorite lists
(65 lists)
list by the giraffe
Published 11 years, 9 months ago

8 comments