11

vote
1580 Views Share:
Sort by:
Showing 1-

50

of

53
Decade:
Rating:
List Type:

Add items to section
2022

Add items to section
2021

Add items to section
2020

27.12.

Miserable failure from the great 90's WB cartoon team. I remember watching this as a kid and didn't like it even then. This is more like a parody of X-men where the mutants are anthropomorphic dogs.

To sum up the good parts, the witty dialogue and the animation are really damn good at times, but the latter varies episode to episode because different teams handled the different ones, but mostly it's just fine and dandy.

Where the show actually falls apart is the overall writing and weird design choices, like making one the dogs stereotypical Gary Stu who always wins and does the right thing and one of the dogs more human-like with flaws and weaknesses whom the other dogs despise and bully all the time without a reason. The latter feels very mean-spirited an ruined much of the joy I got out of these characters at all.

But there's more, like completely wasted villains, which you will eventually forget by the end of the episode just because they are so bland and lifeless, and the actors who only speak using disturbingly bad fake accents.
Darth Brutus's rating: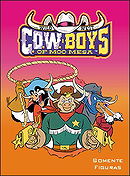 24.12.

This show is so 90's I love it. The stupid humor got me the instant I started watching it, since it's more or less TMNT or Biker Mice from Mars but with cowboys which just happen to be mutant cows themselves. This show was actually written and designed by the same people who made Turtles, so it's no wonder Moo Mesa is similarly surreal and hilarious.
Darth Brutus's rating: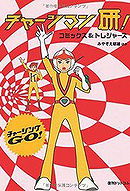 No nyt on aika jäätävät setit, huhhuh.

Chargeman oli tuikituntematon 70-luvulla julkaistu camp-anime, josta kasvoi meidän aikamme Japanissa suosittu nettiläppä ja jopa oma huvittava franchisensa.

Ideana tässä on, että pahat ulkoavaruuden muukalaiset yrittävät vallata maailman, mutta 10-vuotias Ken on onneksi valppaana ja tekee lopun ilkeiden ufojen suunnitelmista, tyypillisesti tarpeettoman väkivaltaisesti ja täysin tosissaan ilman huumorin häivääkään.

Ufojen suunnitelmat ovat parhaimmillaan niin surrealistista settiä, että koko juttua voisi helposti luullakin jonkinlaiseksi käytännön pilaksi tai parodiaksi. Yhdessä jaksossa kavalat pahikset esimerkiksi syöttävät lapsille sieniä, jotta nämä lakkaavat tekemästä läksyjä, toisessa jaksossa aseena käytetään kavalia lihansyöjäperhosia, sitten pianonsoiton opettaja hypnotisoi pikkulapsen tappamaan veljensä ja kaikkein ikimuistoisimmassa hyväsydäminen professori paljastuukin robotiksi, jolla on dynamiitti aivoissa!

Jokaisella jaksolla on mittaa 1-5 minuuttia, katsoja luonnollisesti heitetään suoraan tapahtumien keskelle eikä mitään selitellä. Yhdessä hetkessä kaksi hahmoa puhuvat toisilleen, seuraavaksi toinen paljastuukin pahikseksi ja sitten Ken jo räjäyttääkin samaisen kaverinsa tuusan nuuskaksi, mutta vasta heitettyään tämän alas lentokoneesta.

En muista nauraneeni vuosikausiin näin paljoa minkään toisen animen parissa.
Darth Brutus's rating:

Load more items (3 more in this list)
I rarely have time to watch full series, so I'll just put everything here from now to whatever time I decide to stop listing this stuff.
Added to