26

vote
1471 Views Share:
Sort by:
Showing

43

items
Decade:
Rating:
List Type:
The breakdown: 42 movies watched and 1 TV special thrown in here with them, of those 15 were via Netflix, 15 on DVD, 6 via digital download, and 7 in the theatre. Of those 32 were first views, 11 were re-watches, and they came from the following decades: 1930s, 40s, 50s, 60s, 70s, 80s, 90s, 00s & 2010s.

And let's also note that overall I watched 39 horror movies throughout this month, 1 documentary, 1 TV special, and 2 non-horror movies.

So overall I had a damn good month. I watched a lot of fun films, found some new favorites, and only a couple weren't worth my time. Thanks to Drafthouse for providing so many opportunities to catch horror on the big screen, Vulcan Video for having most of what I wanted to rent this month, and my co-worker friend for hooking me up with some mostly good stuff. I've written enough about these films, so I'm not going to waste a lot of space here this month. I kinda wish I hadn't already run through so many Netflix Instant recommendations before now, but the one horror film left I wanted to check out wound up being very worthwhile so I can't complain. I hope everyone else had a great month & a Happy Halloween!

Best new-to-me film for October: Juan of the Dead or High Tension
Best hidden gem: Mockingbird
Worst film: Curse of Chucky

Add items to section
Big scream attractions
Films caught dead in a theatre

Add items to section
Netflix exorcisms
Films I caught before Netflix disposed of their bodies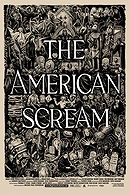 First viewing
- Oct. 25th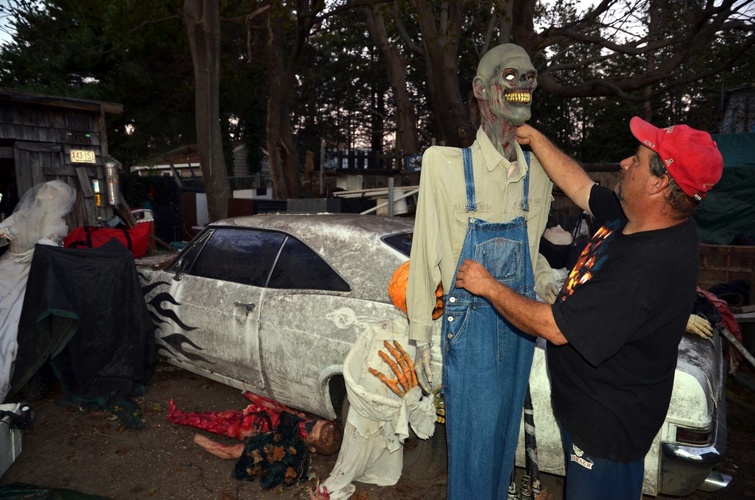 This was definitely a good time to check out this documentary. I thought it was pretty interesting to watch the trio of families go all out to decorate their homes for Halloween and get to know more about them. It felt like they struggled a little to make sure all three got fair coverage though, and perhaps either a tight focus on one of them or a longer run-time to allow for better coverage of all three would benefit the whole thing. Still, it's entertaining for what it is and worth watching once.
the giraffe's rating:


Add items to section
Non-horror fare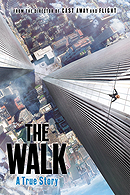 First viewing
- Oct. 11th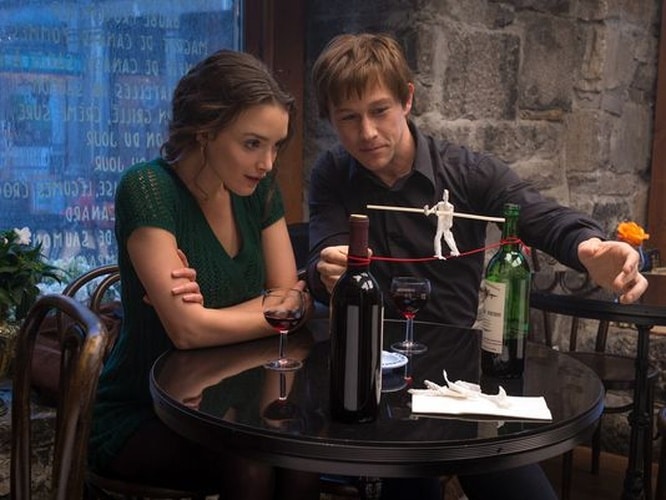 3D double feature
My friend in Houston came into town for a day during her vacation so we could catch a pair of new films together. She's not a horror fan in general, so this gave me a worthy excuse to take a break from my horror run.
We started with an IMAX showing of
The Walk
, the more dramatic adaptation of the tale which also spawned the excellent documentary
Man On Wire
. And back when I watched
Man On Wire
my sole disappointment was that there was no video footage of his complete walk. Fortunately Zemeckis took this opportunity to provide us all with the closest depiction of it modern film can provide, and the IMAX experience in 3D is certainly the way to go. In the back of my mind I knew what I was watching wasn't remotely real (after all the twin towers are now long gone), but the entire time he's up there that all washed away & like Philippe I was completely lost in the moment. For that part alone, this is totally worth the admission price.
The cast does an excellent job throughout as well, and Joseph Gordon Levitt remains an actor I'm happy to watch on screen. The story took some dramatic liberties I thought, or at least I don't recall the tale playing out the same in the documentary as it does here. Still, the film is solidly entertaining throughout, and the CGI looks good if not entirely believable at times. And if it returns to IMAX some day in the future, I'd gladly watch it again.
the giraffe's rating: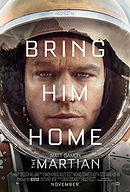 First viewing
- Oct. 11th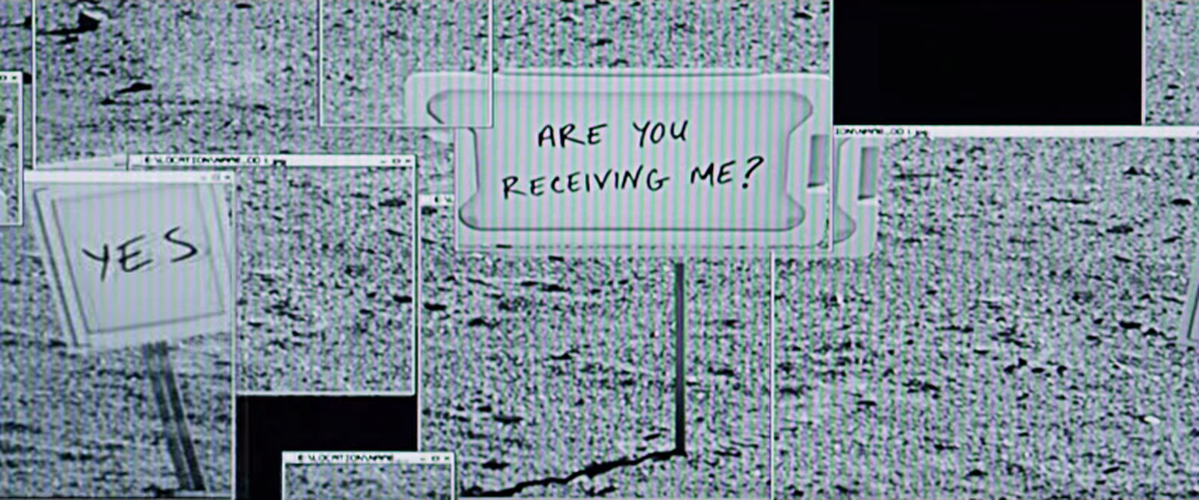 3D double feature
It's funny, of the two films we watched today I had less urge to see this than
The Walk
. The trailer didn't do much for me, so I was pretty indifferent to the film's existence before it started. And while I normally avoid 3D movies, the fact that this was shot in 3D originally made me more willing to shell out extra for a change.
So imagine my surprise when this turned out to be a damn good movie all around. The humor works well throughout and helped to keep me engaged, the cast is perfect, and the visuals that really required 3D were often wonderful. As far as the soundtrack goes, I'm with Matt Damon's character in that there's more disco than I ever want to hear in a day (so I can well imagine the horrors of it being the only option for all those days). It didn't quite cross my personal line of greatness, but it came pretty close and I'm sure I'll be revisiting it down the road.
So all in all, this was a day well-spent. Now, back to the horror run.
the giraffe's rating:

Added to

30 votes
the giraffe's movie lists guide
(195 lists)
list by the giraffe
Published 11 years, 3 months ago

2 comments

8 votes
the giraffe's horror lists
(23 lists)
list by the giraffe
Published 10 years, 8 months ago

1 comment

2 votes
the giraffe's lists for 2015
(16 lists)
list by the giraffe
Published 7 years, 3 months ago

1 comment