23

vote
Movies the giraffe watched in 2014: June
Sort by:
Showing

26

items
Decade:
Rating:
List Type:
The breakdown: 26 movies watched - 10 via Netflix instant, 2 in the theatre, and 14 on DVD; of those 16 were first views, 10 were re-watches, and they came from the following decades: 40s, 60s, 70s, 80s, 90s, 00s, and 2010s.

Overall I'd say I met my goals well enough as I enjoyed far more films than I didn't, and maintained my focus on comedies, fantasies, and action/adventure films. Netflix tried to tempt me away with a trio of films they jettisoned that didn't fit in, but I remained strong and ignored them. I can always pick them up down the road. The only other film I'd intended to watch this month, Bong Joon-Ho's Snowpiercer just came out here the last Friday of June so odds are I'll pick it up in July instead. Not too worried about it.

My summer rental project is definitely off to a good start, and the fact that I have a regular opportunity to pick up 2 films for the price of 1 at my local rental shop will definitely help keep that ball rolling. Even though my least favorite film of the month was part of that project, I have to admit that it feels good to be finally getting these films watched instead of letting them go neglected indefinitely.

And now that I've spent a month having fun with the movies I've watched, I can now return to mixing it up for a while instead of narrowing the range of what I watch. On to July....

Best new-to-me film for June: Chef (which also earns Best hidden gem)
Worst film: Animal House

Add items to section
Summer Rental Project 2014
I was looking over my best of lists & decided that I'd tackle some films that have been on my to-watch list for far too long over the summer. I'm focusing on films released between the year I was born and 2000, and mainly ones that are NOT in the Horror genre. Those will probably wait until October, though I may make an exception or two along the way.

Add items to section
Big screen attractions
Films I caught in a theatre
First viewing
- June 4th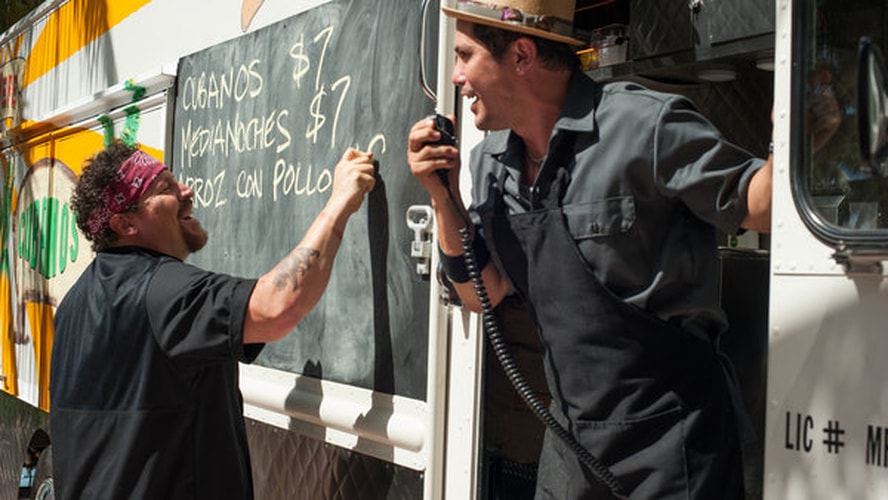 Ladies & gentlemen, we have a front-runner for my favorite film of 2014.
Chef
is one of those smaller, personal films that I loved on every single level. The characters are great, the story is well-told all around, the music is perfect, and it's got equal amounts of humor and heart. If I wanted to be picky I could call out the ending for being predictable, but it's so well-earned that I'm willing to let that slide. Oh yeah, and a warning to all who want to check this one out...do NOT go into it hungry. Either eat a meal right before you watch it or catch it in a place where good food is easily accessible. Those who fail to heed my warning will find themselves ravenous by the film's end.
the giraffe's rating:
First viewing
- June 17th
Took the kiddo to see this one since we both dig its predecessor, and personally I felt it was every bit as good as the first film. The story is good, the film has heart, the visuals are often breathtaking, and it all rolls along smoothly for the most part. I didn't quite feel like it crossed the line into greatness (though neither did the other film for me), and the only quibble I have is that the villain side of things could have been handled better. Overall though I was quite satisfied & will no doubt watch it again.
Just a thought:
I hope there's no quiz on these films, as I'm far from having any useful knowledge on dragon training.
the giraffe's rating:


Add items to section
Netflix exorcisms
Films I caught before they left Netflix Instant
First viewing
- June 10th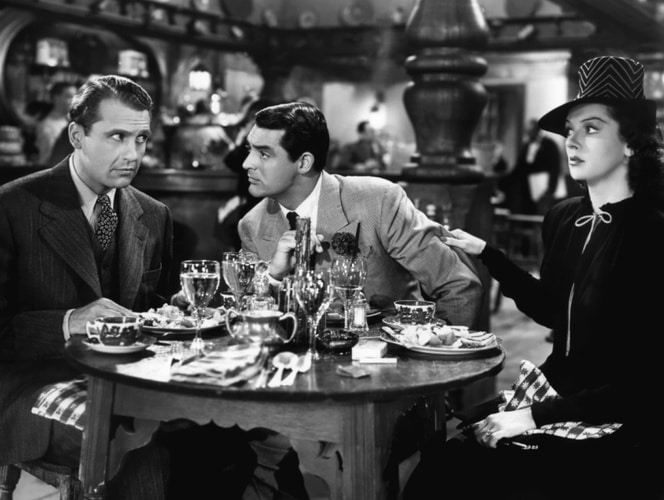 First off, let me say I was misled about this one leaving Netflix. Their site didn't make any mention of its departure, but when I browsed my queue on my TV it said it was leaving so I figured I'd give it a look just to be safe. And later this month it was still sitting in my watched section so clearly it didn't depart.
His Girl Friday
satisfies my "fun" requirement for the month by being solidly entertaining. The whole thing is so rapid-fire you've got to be really paying attention or you'll miss something. As such the film goes by quickly, and I didn't have much time to stop & anticipate where it would end up. The cast is excellent all around too, though it'd be a stretch to say I was especially impressed by any of them besides Rosalind Russell (whom I've never seen before, or at least not that I'm aware of). Now all of this said, the film never crossed the line of greatness for me and in fact isn't something I'd go out of my way to watch again. Also, despite its comedy tag I think I laughed aloud two or three times as most of the jokes were only mildly amusing. Still, it's worth a look.
Currently streaming on Netflix
the giraffe's rating:

First viewing
- June 22nd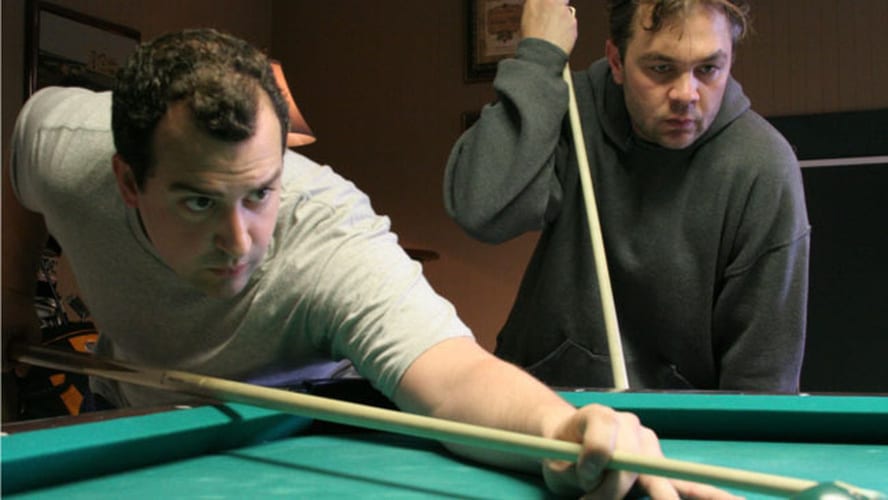 I was pleasantly surprised by this one actually. It delivered what I expected as far as being a low budget film from the Duplass brothers, but it was far more fun to watch and better focused than
Jeff, Who Lives at Home
. Watching these brothers compete against each other provides some very fun moments, and the familial drama tied up in their competition proves to be realistic rather than your typical cliche nonsense. It never crosses the finish line into greatness, but it's still worth watching & I'll likely watch it again at some point.
Just a thought:
I'd love to know what all the categories of this competition actually are just to try them all for fun.
the giraffe's rating:

First viewing
- June 25th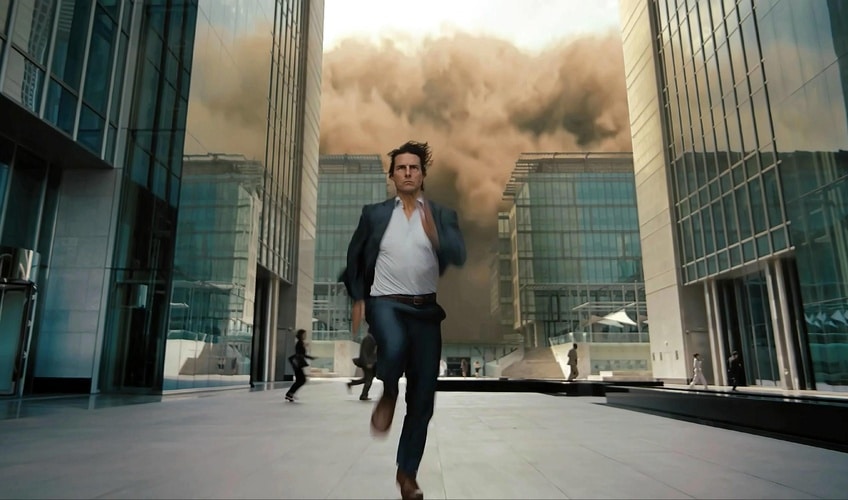 I figured I needed to break my long streak of re-watches, so I turned to Netflix and caught this entry in the
M:I
series which I'd put off. There used to be a time when I'd check out most of Tom Cruise's films in the theatre, but the more he's been thrown in everyone's face the less eager I've been to catch his films (and I don't even keep up with celebrity gossip at all, so you know he's overexposed). This series has been mostly worth watching, and the fourth entry is no exception. There are some truly impressive moments here that had me on the edge of my seat, and I thought the story was decent. Only trouble is that by the end of it I was mostly left with the feeling that I've more or less seen it all before, which doesn't help generate my interest in any further entries in this series. That's not to say I wasn't sufficiently entertained (I was) or that I was disappointed much (the 2nd film in this series is the only one I regret the time wasted watching it), just that I walked away from it with no urge to watch it again.
the giraffe's rating:

As summer is rapidly approaching, I've decided to spend the month of June having fun. The month's focus overall will be on comedy, adventure, and fantasy films, some of which I've wanted to check out & some of which I've seen before (which should offset anything I watch that's disappointing, thus keeping the fun moving along). I'm also planning on starting a summer project, the details of which you'll find here. Add to that whatever new releases catch my interest along the way, and June should hopefully be a blast for me.
Added to
28 votes
the giraffe's movie lists guide
(148 lists)
list by the giraffe
Published 6 years, 10 months ago

1 comment
12 votes
the giraffe's lists for 2014
(14 lists)
list by the giraffe
Published 4 years, 2 months ago

2 comments