53

vote
3962 Views Share:
Body Horror Films
Movie list created by Jammar
"Man is The Warmest Place to Hide."
- The Thing (John Carpenter, 1982)
The art of Body Horror: grotesque altering of the human body through the means of science, disease, decay, mutilation or parasite. It can be unleashed by aliens, psychotic scientists, supernatural forces or mother nature.
Related filmmakers:
David Cronenberg
Frank Henenlotter
Stuart Gordon
Ishirô Honda
Brian Yuzna
Larry Cohen
Clive Barker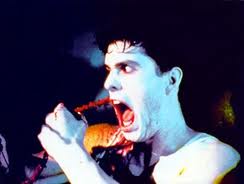 "I got a drug-addicted dick with a mind of its own!"
- Bad Biology (Frank Henenlotter, 2008)
Sort by:
Showing 1-

50

of

87
Decade:
Rating:
List Type:
Load more items (37 more in this list)
Added to

17 votes
Lists I'm following / Favorite lists
(82 lists)
list by Frank
Published 7 years, 4 months ago

2 comments

13 votes
Film and TV Genres
(86 lists)
list by Mr. Saturn
Published 10 years, 1 month ago

1 comment