43

vote
4799 Views Share:
Psychedelic Sounds of the 60s
Music list created by Jammar
Sort by:
Showing 1-

50

of

90
Load more items (40 more in this list)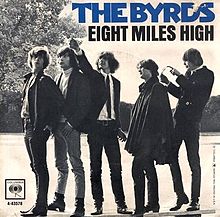 Presenting the essential, high-end artists and their music of the psychedelic era, as well as the overlooked worthwhile rarities. The movement sparked up in 1965 with a few songs such as
"Norwegian Wood"
(The Beatles) and
"Eight Miles High"
(The Byrds). This advanced to the pre-psychedelic/garage rock records in 1966 which led to the 1967 classics. In 1968 the music genre got more experimental all the way to the point where the original era of psychedelic rock drew to its end.
As a musical style psychedelic rock often contains some of the following features:

* electric guitars, often used with feedback, wah wah and fuzzboxes;
* elaborate studio effects, such as backwards tapes, panning, phasing, long delay loops, and extreme reverb;
* exotic instrumentation, with a particular fondness for the sitar and tabla;
* a strong keyboard presence, especially organs, harpsichords, or the Mellotron (an early tape-driven 'sampler');
* a strong emphasis on extended instrumental solos or jams;
* complex song structures, key and time signature changes, modal melodies and drones;
* primitive electronic instruments such as synthesizers and the theremin;
* surreal, whimsical, esoterically or literary-inspired, lyrics
-Wikipedia
Added to