80

vote
Stanley Kubrick: Quotes
Sort by:
Showing

35

items

Add items to section
ABOUT HIM

Add items to section
BY HIM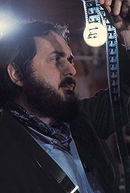 "I think the big mistake in schools is trying to teach children anything, and by using fear as the basic motivation. Fear of getting failing grades, fear of not staying with your class, etc. Interest can produce learning on a scale compared to fear as a nuclear explosion to a firecracker."
"All you can do is either pose questions or make truthful observations about human behaviour. The only morality is not to be dishonest."
"I think that one of the problems with twentieth-century art is its preoccupation with subjectivity and originality at the expense of everything else. This has been especially true in painting and music. Though initially stimulating, this soon impeded the full development of any particular style, and rewarded uninteresting and sterile originality. At the same time, it is very sad to say, films have had the opposite problem -- they have consistently tried to formalize and repeat success, and they have clung to a form and style introduced in their infancy. The sure thing is what everone wants, and originality is not a nice word in this context. This is true despite the repeated example that nothing is as dangerous as a sure thing."
"Observation is a dying art."
"I haven't come across any recent new ideas in film that strike me as being particularly important and that have to do with form. I think that a preoccupation with originality of form is more or less a fruitless thing. A truly original person with a truly original mind will not be able to function in the old form and will simply do something different. Others had much better think of the form as being some sort of classical tradition and try to work within it."
"I never learned anything at all in school and didn't read a book for pleasure until I was 19 years old."
"How could we possibly appreciate the Mona Lisa if Leonardo had written at the bottom of the canvas: 'The lady is smiling because she is hiding a secret from her lover.' This would shackle the viewer to reality, and I don't want this to happen to 2001."
"The essence of dramatic form is to let an idea come over people without it being plainly stated. When you say something directly, it's simply not as potent as it is when you allow people to discover it for themselves."
"The screen is a magic medium. It has such power that it can retain interest as it conveys emotions and moods that no other art form can hope to tackle."
"Perhaps it sounds ridiculous, but the best thing that young filmmakers should do is to get hold of a camera and some film and make a movie of any kind at all."
"I've got a peculiar weakness for criminals and artists. Neither takes life as it is. Any tragic story has to be in conflict with things as they are."
"I've never achieved spectacular success with a film. My reputation has grown slowly. I suppose you could say that I'm a successful filmmaker--in that a number of people speak well of me. But none of my films have received unanimously positive reviews, and none have done blockbuster business."
"The most terrifying fact about the universe is not that it is hostile, but that it is indifferent. If we can come to terms with this indifference, then our existence as a species can have genuine meaning. However vast the darkness, we must supply our own light."
"...the question must be considered whether Rousseau's view of man as a fallen angel is not really the most pessimistic and hopeless of philosophies. It leaves man a monster who has gone steadily away from his nobility. It is, I am convinced, more optimistic to accept Ardrey's view that '...we were born of risen apes, not fallen angels..."
"Heroic violence in the Hollywood sense is a great deal like the motivational researchers' problem in selling candy. The problem with candy is not to convince people that it's good...but to free them from the guilt of eating it. We have seen so many times that the body of a film serves merely as an excuse for motivating a final blood-crazed slaughter by the heroes of his enemies, and at the same time to relieve the audience's guilt of enjoying this mayhem."
"The lasting and ultimately most important reputation of a film is not based on reviews, but on what, if anything, people say about it over the years, and on how much affection for it they have."
"One of the things that amazes me about some directors who have had financial successes, is that they seem eager to give up directing to become film moguls. If you care about films, I don't see how you could want someone else to direct for you."
"The novel (The Shining) is by no means a serious literary work, but the plot is for the most part extremely well worked out, and for a film that is all that really matters.
"With The Shining, the problem was to extract the essential plot and to re-invent sections of the story that were weak. The characters needed to be developed a bit differently than they were in the novel. It is in the pruning down phase that the undoing of great novels usually occurs because so much of what is good about them has to do with the fineness of the writing, the insight of the author and often the density of the story. But The Shining was a differnt matter. Its virtues lay almost entirely in the plot, and it didn't prove to be very much of a problem to adapt it into the screenplay form. Diane and I talked a lot about the book and then we made an outline of the scenes we thougth should be included in the film. This list of scenes was shuffled and reshuffled until we thought it was right, and then we began to write. We did several drafts of the screenplay, which was subsequently revised at different stages before and during shooting. To be honest, the end of the book seemed a bit hackneyed to me and not very interesting. I wanted an ending which the audience could not anticipate."
"I only want people working on this one (Full Metal Jacket) that no one will hire, or, if they hired them, would never dream of hiring them again."
"If I did a hundred takes on every scene, I'd never finish a film. Lee Ermey, for instance, would spend every spare second with the dialogue coach, and he always knew his lines. I suppose Lee averaged eight or nine takes. He sometimes did it in three. Because he was prepared."
"If you can talk brilliantly enough about a subject, you can create the consoling illusion it has been mastered."
"I don't think that writers or painters or filmmakers function because they have something they particularly want to say. They have something that they feel. And they like the art form; they like words, or the smell of paint, or celluloid and photographic images and working with actors. I don't think that any genuine artist has ever been oriented by some didactic point of view, even if he thought he was."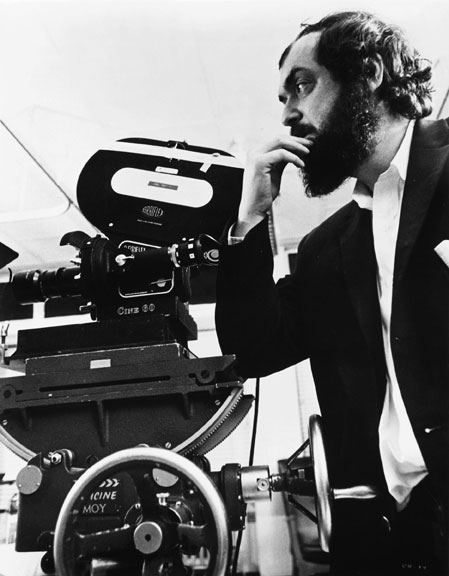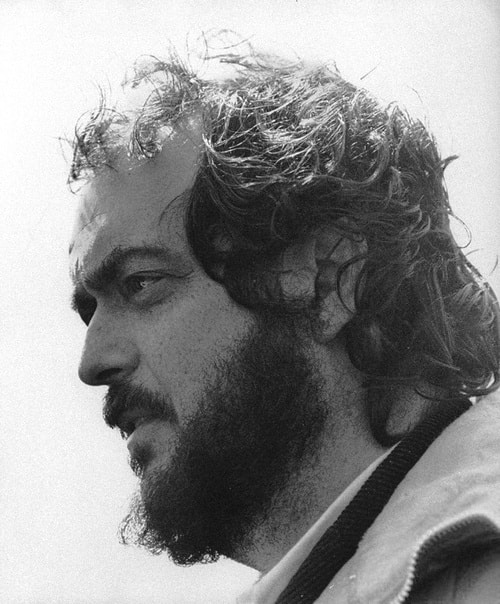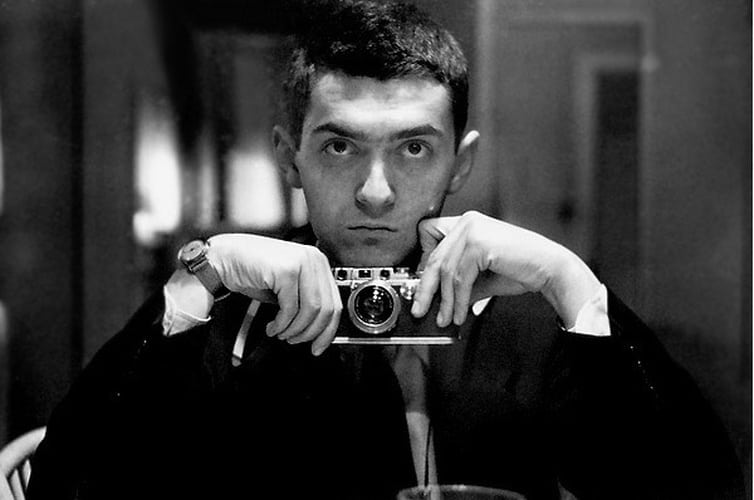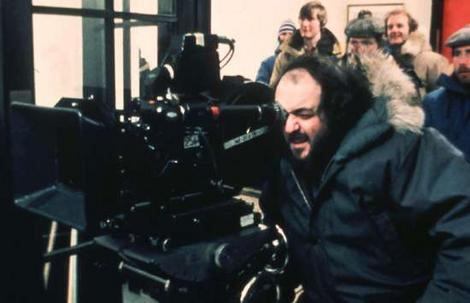 Moon River's rating:

"A film is - or should be - more like music than like fiction. It should be a progression of moods and feelings. The theme, what's behind the emotion, the meaning, all that comes later."
-Stanley Kubrick
One of my favorite directors and greatest filmmakers off all time! A tribute to him!
Other Info:
He considered Elia Kazan the best American director of all time. His list of favorite directors included at various times Federico Fellini, David Lean, Ingmar Bergman, Vittorio De Sica, François Truffaut, and Max Ophüls.
His next project after Eyes Wide Shut (1999) was to be A.I. Artificial Intelligence (2001), which was taken over by Steven Spielberg. It is dedicated to Kubrick's memory.
He was a huge fan of the New York Yankees.
Seven of his last nine films were nominated for Oscars. He was nominated for Best Director four consecutive times, for his pictures starting with Dr. Strangelove or: How I Learned to Stop Worrying and Love the Bomb (1964) and ending with Barry Lyndon (1975).
He joined with directors Martin Scorsese, Woody Allen, Francis Ford Coppola, Steven Spielberg, Robert Redford, Sydney Pollack and George Lucas in forming the Film Foundation (promotes restoration and preservation of film - May 1990).
In 1963 he was asked by the US publication Cinema to compile a list of his favorite films. They were: I Vitelloni (1953) (Federico Fellini, 1953), Wild Strawberries (1957) ("Wild Strawberries" USA title, Ingmar Bergman, 1958), Citizen Kane (1941) (Orson Welles, 1941), The Treasure of the Sierra Madre (1948) (John Huston, 1948), City Lights (1931) (Charles Chaplin, 1931), Henry V (1944) ("Henry V" USA title, Laurence Olivier, 1945), La notte (1961) (Michelangelo Antonioni, 1961), The Bank Dick (1940) (W.C. Fields, 1940), Roxie Hart (1942) (William Wellman, 1942), Hell's Angels (1930) (Howard Hughes, 1930).
Claimed that his IQ is below average.
One of his favorite films was Eraserhead (1977) directed by David Lynch.
Added to

16 votes
Favorite lists published in 2012
(115 lists)
list by Nusch
Published 9 years, 1 month ago

1 comment

33 votes
Voldie's Favorite Lists
(81 lists)
list by Voldie
Published 10 years, 6 months ago

4 comments

33 votes
Favorite Lists
(119 lists)
list by JayTrotter
Published 10 years, 8 months ago

4 comments

22 votes
Roman's Lists of Reference
(78 lists)
list by PulpRoman
Published 9 years, 5 months ago

4 comments

8 votes
My Favorite Lists
(40 lists)
list by sunset96
Published 10 years, 7 months ago

3 comments

15 votes
Stanley Kubrick Lists
(11 lists)
list by Mr. Saturn
Published 10 years, 10 months ago

3 comments