31

vote
Stanley Kubrick Stares
Decade:
Rating:
List Type: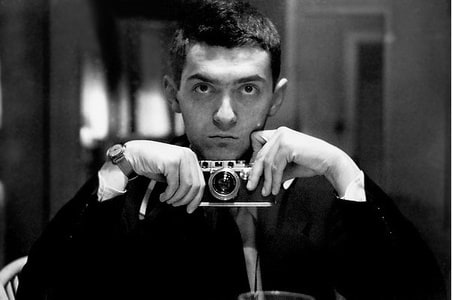 One of the Stanley Kubrick's visual trademark is the 'Kubrick Stare' when the
characters often briefly glances at the camera directly, and effectively at the
audience.

The Kubrick Stare, sometimes referred to as the Kubrick Glare, is a common camera shot of an actor in most of Stanley Kubrick's films. The Kubrick Glare has been called the "heavy-browed look of insanity". Roger Ebert said he simply thought Kubrick found it an interesting angle with which to shoot the human face. Regardless, the actor is filmed by Kubrick at a specific angle with their head tilted slightly down, looking up, sometimes with the teeth exposed but always with a detached, menacing, angry, diabolical, evil or mad look in their eye. See if you recognize these, the Top Ten Kubrick Stares.

It often occurs whenever the characters/Kubrick are upset or having an
emotional reaction. This technique is effective in terms of adding an intense
atmosphere, thus creating an air of suspense and pulling us into the situation that the characters are in.
Added to

31 votes
Listalmania
(103 lists)
list by milica
Published 6 years, 8 months ago

5 comments

8 votes
My Favorite Lists
(40 lists)
list by sunset96
Published 11 years, 5 months ago

3 comments