17

vote
My Top 10 Halloween Favorites: Slashers
Sort by:
Showing

10

items
Decade:
Rating:
List Type:
Favorites films about those who slash.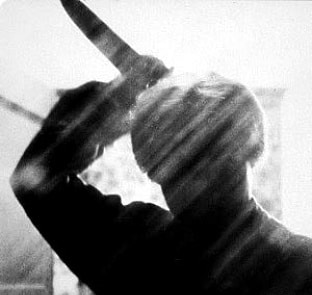 I'll be honest here,
while I'm a big fan of the horror genre,
I've never been a big fan of the subhorror category known as the slasher flick.
While I understand that most genres have their limitations, slasher films, to me, seem to take the least amount chances , particularly in the aim to stretch out their boundaries a bit. Also because not since the Kaiju and the zombie films of the 60's & 70's, have films I noticed a type of cinema that has relaxed itself in terms of story quality. I just don't think that the writing in most of these films is very good.
And sometimes, it's just that the slasher figure, in my eyes at least, appeared to have evolved into cartoonishly violent characters,
or they're like zombies, they're all basically the same. Other than their weapon of choice and/or their themeatic "mask", there is no real distinguishable features to their character.
Hopefully, this'll explain why iconic staples like Freddy or Jason do not appear on this list.
With all of that said,
there are a few that I do like. I could explain why I consider these certain titles to be more watchable than most, but I think there are a couple of enrtries whose descriptions boxes do that well enough.
Finally, even though I haven't seen that many teenage-mangling titles which would allow me to make this a longer list, I do like the current trend of rising quality in horror films. So I'm hopeful that eventually, future efforts in the subgenre will lead me to finally say that as a fan of the slasher flick, I'm pretty hardcore.
Updated Entries:
- The Rental
- Scream 2
- Sint
- Hush
- Sleep Away Camp
- Behind The Mask: The Rise of Leslie Vernon
- Severance
Other Halloween Favorites Lists:

Frankenstein
www.listal.com/list/my-top-15-halloween-favorites-2340
Ghosts
www.listal.com/list/my-top-15-halloween-favorites
Vampires
www.listal.com/list/my-top-15-halloween-favorites-6351
Werewolves
www.listal.com/list/my-top-10-halloween-favorites
Zombies
www.listal.com/list/my-top-15-halloween-favorites-thecelestial
Demons
www.listal.com/list/my-top-15-halloween-favorites-3563
From The Depths
www.listal.com/list/my-top-15-halloween-favorites-6603
Giant Monsters
www.listal.com/list/my-top-10-favorite-giant
Spiders
www.listal.com/list/my-top-15-halloween-favorites-6575
Crazy A$s Bitchez
www.listal.com/list/my-top-20-halloween-faves
Added to