26

vote
My Top 30 Halloween Favorites: Zombies
Sort by:
Showing

30

items
Decade:
Rating:
List Type: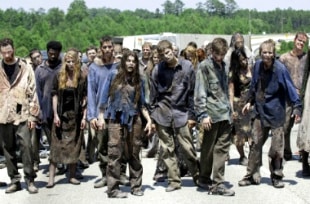 Ah, zombies.
We can't get enough of 'em.
Whether they're on splattergore films in the theatre, popular "Lost-like" TV series, sharply drawn comicbooks, or just the mindless trolls on the internet, we can never seem to satiate our appetite for the shamblin', liver-slurpin', maggot-mouthed, skull-faced, rot-riddled rascals.
So, here is a list composed of my favorite films that tackle the subject of the walking dead.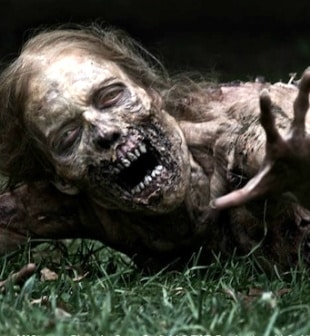 Other Halloween Favorites Lists:

From The Depths
www.listal.com/list/my-top-15-halloween-favorites-6603
Frankenstein
www.listal.com/list/my-top-15-halloween-favorites-2340
Vampires
www.listal.com/list/my-top-15-halloween-favorites-6351
Ghosts
www.listal.com/list/my-top-15-halloween-favorites
Werewolves
www.listal.com/list/my-top-10-halloween-favorites
Zombies
www.listal.com/list/my-top-15-halloween-favorites-thecelestial
Demons
www.listal.com/list/my-top-15-halloween-favorites-3563
Giant Monsters
www.listal.com/list/my-top-10-favorite-giant
Crazy A$s Bitchez
www.listal.com/list/my-top-20-halloween-faves
Slashers
www.listal.com/list/my-top-15-halloween-favorites-6785
Added to