9

vote
British Mystery: Cracker
Sort by:
Showing

19

items
Decade:
Rating:
List Type:


The
CRIMINAL PSYCHOLOGIST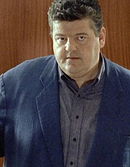 DR.

EDWARD FITZGERALD
"FITZ"

Played by Robbie Coltrane


25 episodes
(1993-2006)
in... The Mad Woman in the Attic (S1E2)





The
POLICE


The
FAMILY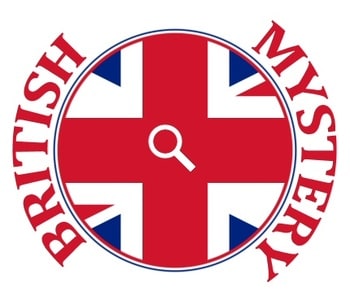 Fitz is a criminal psychologist with a brilliant mind. He can work out what makes a person tick with very little effort, but his own life is an absolute wreck. In his own words... "I drink too much, I smoke too much, I gamble too much. I am too much."
SERIES SCORES

Series 1: 8.71
Series 2: 9.56
Series 3: 8.43
FAVOURITE EPISODES

Holy Godiva

1. To Be a Somebody: Part 2
(Series 2, Episode 2 - 1994)

2. Brotherly Love: Part 3
(Series 3, Episode 3 - 1995)

3. To Be a Somebody: Part 1
(Series 2, Episode 1 - 1994)

4 To Be a Somebody: Part 3
(Series 2, Episode 3 - 1994)

5. Men Should Weep: Part 2
(Series 2, Episode 8 - 1994)

6. Men Should Weep: Part 3
(Series 2, Episode 9 - 1994)

7. Men Should Weep: Part 1
(Series 2, Episode 7 - 1994)

8. The Big Crunch: Part 2
(Series 2, Episode 5 - 1994)

9. To Say I Love You: Part 3
(Series 1, Episode 5 - 1993)

10. Best Boys: Part 2
(Series 3, Episode 5 - 1995)

Onion Jack

1. To Be a Somebody: Part 2
(Series 2, Episode 2 - 1994)

2. To Be a Somebody: Part 3
(Series 2, Episode 3 - 1994)

3. To Be a Somebody: Part 1
(Series 2, Episode 1 - 1994)

4. Brotherly Love: Part 3
(Series 3, Episode 3 - 1995)

5. Men Should Weep: Part 2
(Series 2, Episode 8 - 1994)

6. Men Should Weep: Part 3
(Series 2, Episode 9 - 1994)

7. To Say I Love You: Part 3
(Series 1, Episode 5 - 1993)

8. Brotherly Love: Part 2
(Series 3, Episode 2 - 1995)

9. Best Boys: Part 1
(Series 3, Episode 4 - 1995)

10. The Big Crunch: Part 1
(Series 2, Episode 4 - 1994)
Added to

16 votes
My Favourite Lists From Other Members Mk IV
(71 lists)
list by TheUmbrellaMan
Published 7 years, 1 month ago

2 comments