10

vote
Moviewatcher122's 2015 Film Diary: March
Sort by:
Showing

35

items
Decade:
Rating:
List Type:
Best Movie: Platoon
Worst Movie: Coneheads

Add items to section
Monthly Focus: Westerns
March 4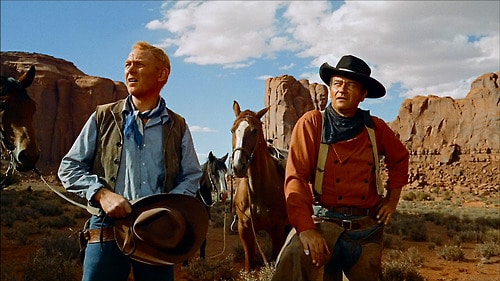 "You wanna quit, Ethan?"
That'll be the day."
I feel like I'm missing something. People hail this as an amazing movie and some people claim that it's John Wayne's best movie and John Ford's best movie, but I just don't see what's so damn amazing about it. I find it ironic that this movie is called The Searchers because to me it felt like this movie was searching for a decent plot, searching for decent acting, searching for something worthwhile, but the movie just couldn't find it. Pretty much everything about this movie was just a big pile of meh. The story which might have been amazing and groundbreaking back then is nothing to write home about today. The dialogue wasn't anything special and I just could not care what was going on in this movie. I think the worst thing about this movie the acting. It isn't horrible, but it's incredibly hammy and over the top by today's standards and it just hasn't stood the test of time. As for John Wayne's performance he was OK, but he didn't impress me that much and the sad thing is that this movie is my introduction to John Wayne. This is the first movie I saw that he was in and it wasn't a good choice as it didn't convince me that he was the legend that everyone says he is. I will watch one or two more of his movies this month as I really want to like this guy, but this movie didn't do a good enough job of showing how great he is acting-wise or character-wise. Since this movie has other problems I think it's more of the movie's fault than it is John Wayne's. As for John Ford, this isn't my introduction to him. I have seen The Grapes of the Wrath a couple years ago and while I didn't think it was an amazing movie by any means, it was by far much better than this one and at least that one had a compelling story and characters. You'll probably disagree with me, but this is just a very forgettable movie that is too dated for it's own good and there is just nothing in this movie that stands out. I just hope The Man Who Shot Liberty Valence is better than this, but as for True Grit I have no doubts that it will be good.
moviewatcher122's rating:

March 8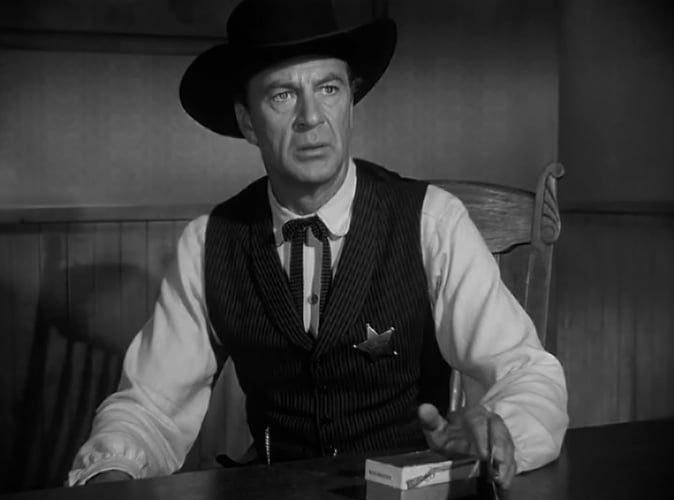 "You risk your skin catching killers and the juries turn them loose so they can come back and shoot at you again. If you're honest you're poor your whole life and in the end you wind up dying all alone on some dirty street. For what? For nothing. For a tin star."
This is exactly the kind of movie I wanted from The Searchers. It had a good story, very good acting and it was overall a very good movie for it's time. It's not a great movie, but I still enjoyed it and this is the perfect movie to watch when short on time as it's only 85 minutes long.
moviewatcher122's rating: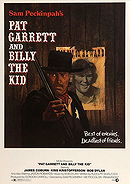 March 14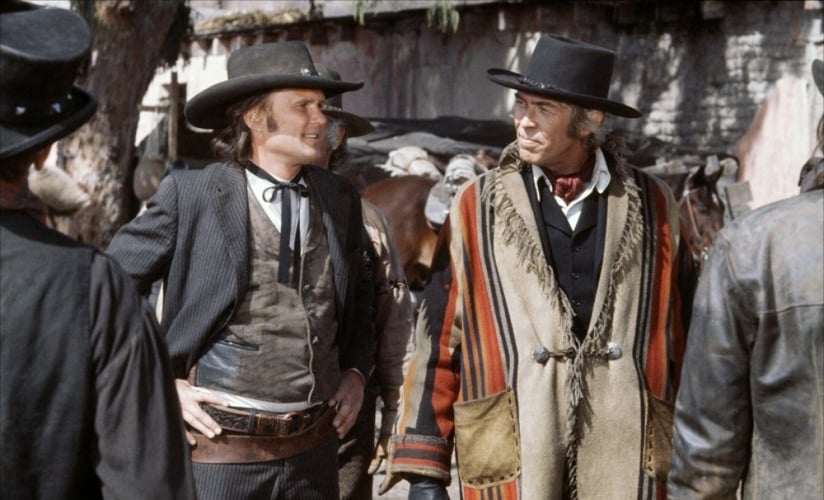 "You'll just end up like all the other gringos - drinkin' tequila, shittin' out chili peppers, & waitin' fer... nothin'."
Most people would consider The Wild Bunch to be Sam Peckinpah's masterpiece and I did think that was his best movie at one point which was before I was this one and I can easily say that this was Peckinpah's best movie. I just loved the storytelling and the characters and the way the friendship between the two main characters in a way felt similar to the friendship in Butch Cassidy in the Sundance Kid and I mean that in the nicest way possible. It's also got some great shoot-out scenes that had me on the edge of my seat and the ending was just powerful. This is overall a fantastic western film that I loved the hell out of.
moviewatcher122's rating:


Add items to section
Netflix Instant Project
March 19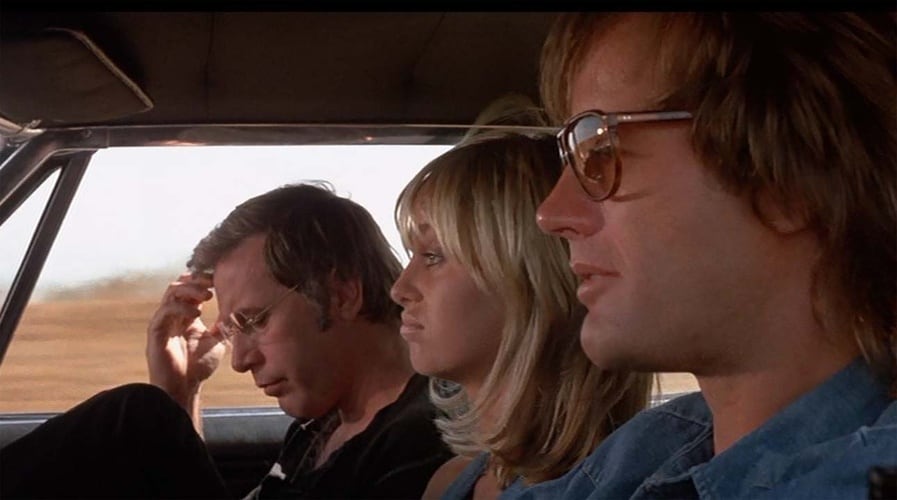 "Yeah, yeah. So we got off to a bad start. Well ya' know what it means when somebody like me gets off to a bad start? Not a God damn thing."
Didn't think I was going to like it at first, but it just took a little time for the story to actually develop. This was a very cool movie for it's time and it's still fun to watch to this day. I loved Peter Fonda's character, I really liked the dialogue and for once I've seen a film where the plot revolves around cars and actually has some substance to it besides it being just an entertaining rental like The Fast and the Furious for example. I just wish Death Proof was as good as this one.
moviewatcher122's rating: