8

vote
Moviewatcher122's 2014 Horrorfest
Sort by:
Showing

44

items
Decade:
Rating:
List Type:
Best Movie: Halloween/Nightcrawler
Worst Movie: The Possession

Add items to section
Non-horror
October 5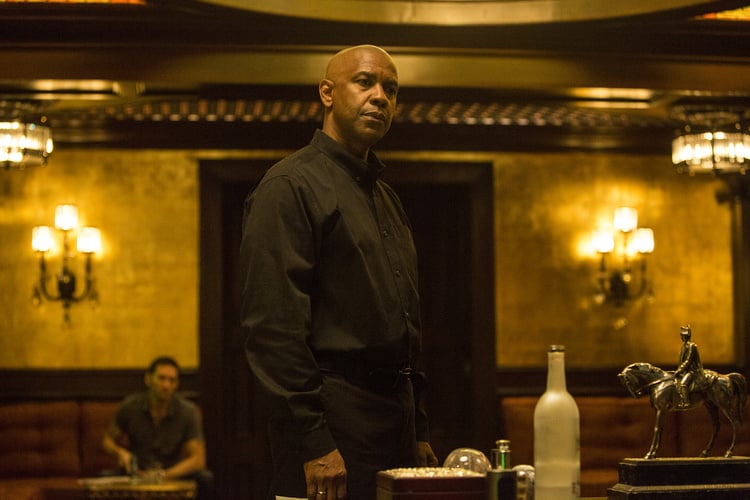 "What's your book about?"
"It's about a guy who is a knight in shining armor, except he lives in a world where knights don't exist anymore."
This was even better than I was expecting it to be. Denzel Washington is great in this movie and this whole movie is refreshing in the sense that it's an action movie that's grounded to reality, but it still manages to be entertaining which is nice to see in this day and age where most Hollywood movies of the genre don't do that. This isn't a movie that's heavy on action, but there is this one great action scene near the end of the movie that makes this movie worth seeing. It's a great movie and in my opinion, it's Antoine Fuqua's best movie.
moviewatcher122's rating:
October 19
"It will end, soon. But before it does, a lot more people have to die."
This isn't the best war movie, but it's still pretty good. The character development is good, the acting is solid and it's well-written. What keeps this movie from being great is because I felt like it lacked the intensity that other war movies have and the battle scenes were decent, but I've seen better. Even with it's weaknesses it's strong points make this movie worth seeing. I also noticed that Shia Labeouf is starting to improve as an actor since he gave a pretty strong performance in this movie and Lawless too.
moviewatcher122's rating:

I'll mostly be watching horror, but I'll watch a few non-horror movies if I feel like it.
Added to