8

vote
Movies the giraffe watched in 2021: November
Sort by:
Showing

50

items
Decade:
Rating:
List Type:

Add items to section
Noteworthy: The best films I watched this month
The breakdown: 33 films watched
29 first views, 4 re-watches
30 via streaming and 3 in the theatre
Decades touched: 1950s-2020s

Thanks to my focus on trying to watch as many films as possible before I dropped Hulu at the end of the month, November wound up being pretty productive. It's safe to say that the best part of my Hulu experience this time around was finding that they have most of the Drafthouse Films releases housed there now, and if I was willing to keep the service through December I might have revisited the ones I've seen as well as picked up the handful I didn't get to (though the ones I didn't get to were ones I'd watch more for completion sake than because they interest me personally). I guess one of these years I'll have to switch my focus from films to TV, as the TV series offerings seem to be most of what's worthwhile with Hulu (and most other streaming services for that matter). There's a lot of TV shows I've heard great things about and would like to watch, but struggle to dedicate the time to because I'd rather watch movies. I did watch the last 2 seasons of Archer this month too, but that was all I had time for (and between its short run-time per episode & the fact there were only 8 episodes per season that time commitment was minimal).

Anyway, lots of good stuff below as you'll see, some not-so-good, and the kiddo and I made it to the theatre twice this month. I watched nothing from my shelves, but that's because I'll spend all of December with my shelves being first priority (followed by watching the handful of things I have in my queue on Epix Now since I won't renew that service past December). See the bottom of the list for a sneak preview of what's to come for that.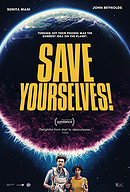 First viewing
- Nov. 14th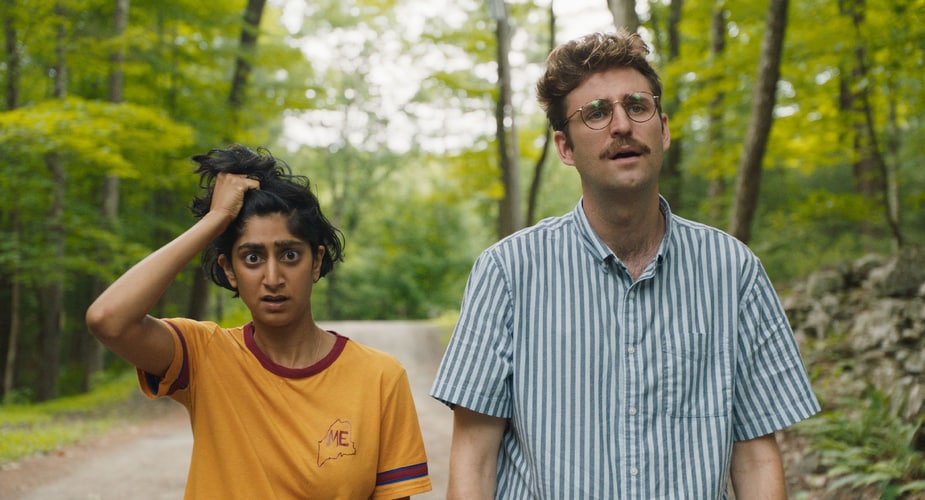 I loved the hell out of this oddball little film. The attention to character details worked for me and rang true, and it was refreshing to see this couple go through what they go through. It's a blast from start to finish, and I can't recommend it enough.
Streaming on Hulu
the giraffe's rating: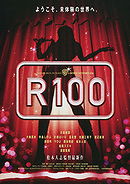 First viewing
- Nov. 18th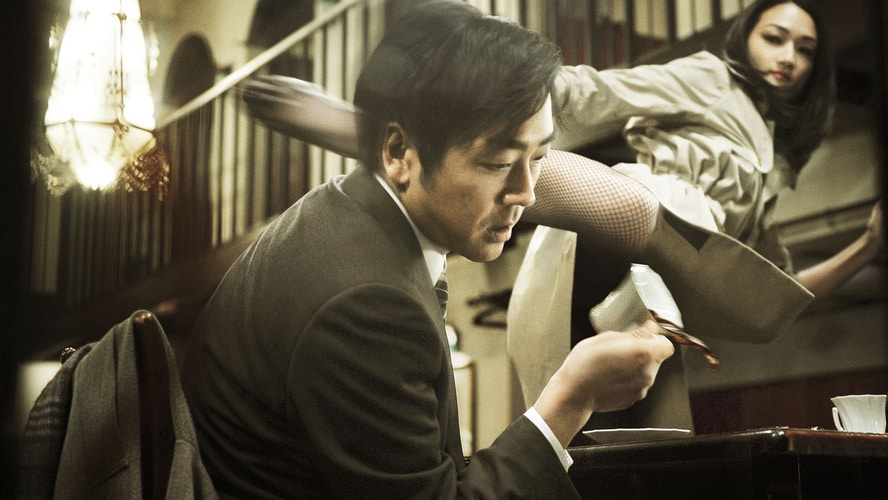 R100
is another Drafthouse Films release that I'd missed back when it came out and had been curious to check out. And oh man I really loved it. It's so strange in the best ways, and at times had me thinking of
Rubber
which you should know by now is a compliment. The cast is great, the story is pretty original, and there are lots of fun moments throughout. I guess now I'll have to see if I can track down a physical copy.
Streaming on Hulu
the giraffe's rating: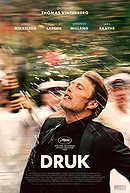 First viewing
- Nov. 29th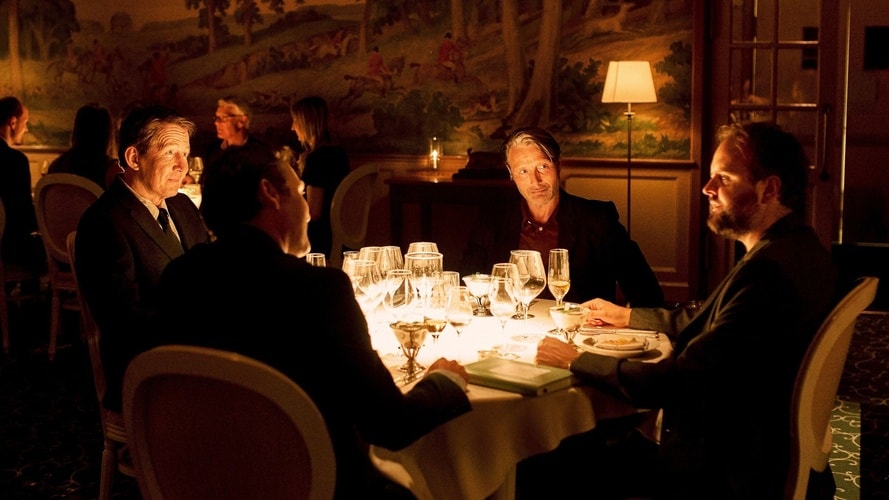 I'd heard great things about
Another Round
and I'm happy to confirm they're true. I was totally caught up in the characters and their journey, and it unfolded in some very rewarding ways. The only thing missing was that perfect 10 feeling, but it came close to getting there. I'll gladly watch it again down the road.
Streaming on Hulu
the giraffe's rating:

Add items to section
Home viewings

Add items to section
Big screen attractions
Films caught in a theatre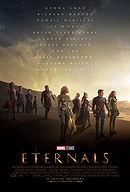 First viewing
- Nov. 6th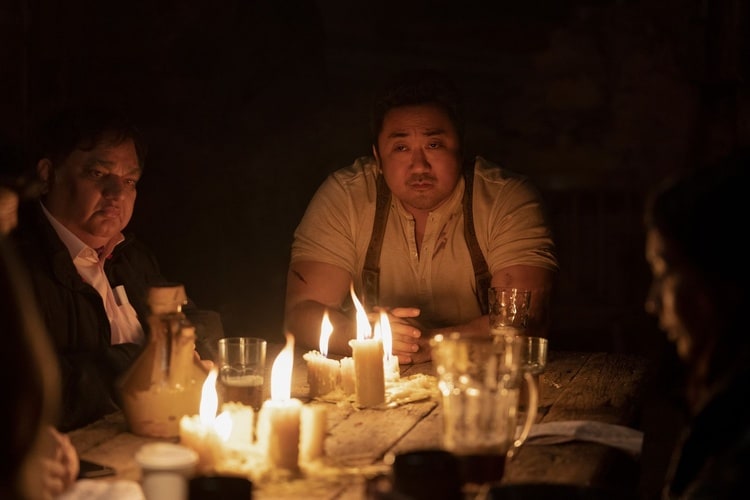 Of course my daughter and I caught
Eternals
opening weekend. And it's fine, given how much they had to try to squeeze into it. I love the diversity on display with its casting, the tone of the film is different from your standard Marvel film, and there are some really interesting choices made that I appreciated. And unlike a lot of people I've talked to, I was engaged with this one from start to finish, and found some entertaining aspects that worked for me.
Telling this story would probably have worked better as a Disney+ series instead though, as there's just too much going on and not enough time to explore it satisfactorily. There's a lot of glossed over character work going on, like we're told repeatedly that Sersi cares deeply about humanity but we hardly see her engage with other humans around her to back that up (and being in a relationship with one doesn't automatically mean she cares about
all
humans). The ending is super awkward too, leaving us with unformed and meaningless pieces that will be left for someone else to figure out, and thus only serve to please the comic superfans who might get excited by what it could mean because they've read everything. I doubt that's as large of a portion of this film's audience as they'd like to think, however...I mean even back when I read comics I don't recall ever coming across any of these characters or the Eternals mythology, which gives me the impression these are minor characters in the grand scheme of things. Clearly the powers-that-be at Marvel intend to change that with their current plans, but I suspect that a lot of people will be indifferent toward that decision after watching this film.
the giraffe's rating: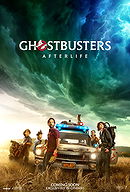 First viewing
- Nov. 27th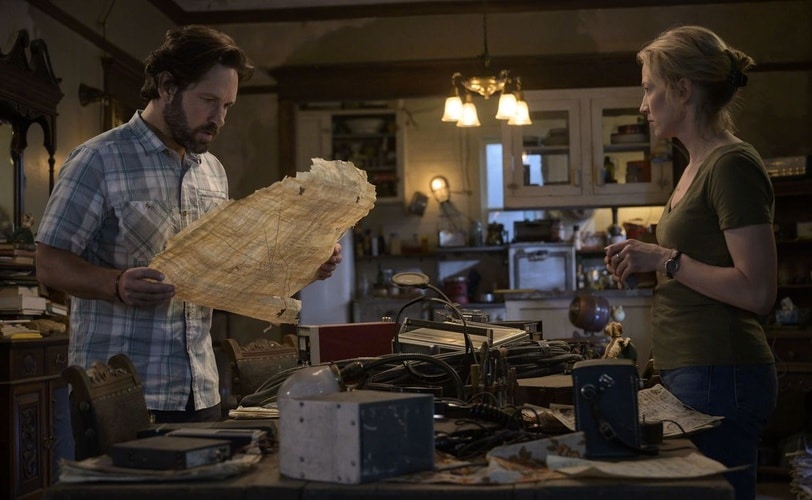 I personally never needed any sequels to
Ghostbusters
, but the kiddo wanted to see this one so naturally I took her. And it's fine. The overall plot is kind of a retread of the original film from a different angle, for better and worse. Thankfully the cast is solid all around, which helped me sit through it even though there are missing details for some of them that irked me. And the Stay Puft Marshmallow scenes shine above everything else in my opinion...that first one especially will sit among my favorite scenes for the year. I don't think we needed this film, but at least it's not as bad as it might have been.
the giraffe's rating: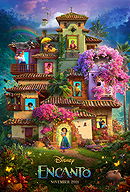 First viewing
- Nov. 27th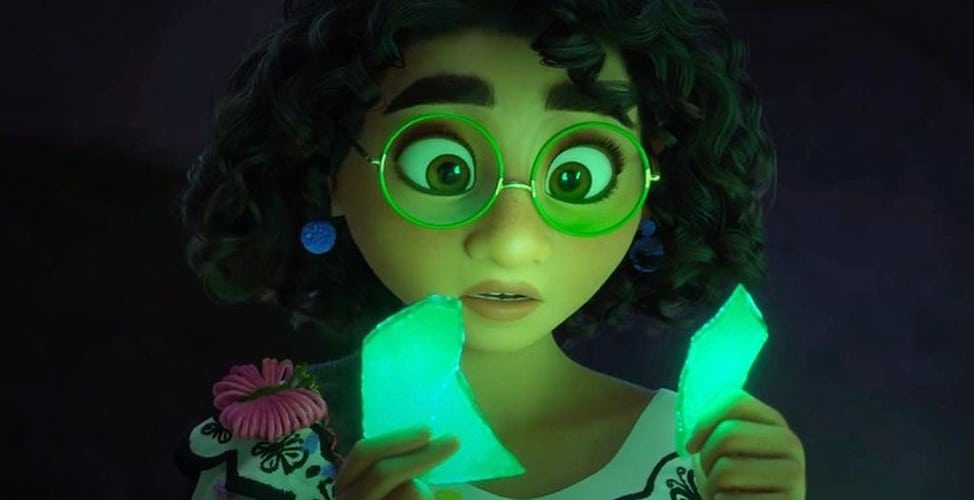 Of course my daughter and I were going to catch
Encanto
on its opening weekend, and I'm glad I missed the marketing campaign for it and was able to go into it blindly. Fairly early on I figured out where it was headed, but it made that journey in a mostly rewarding way with a solid emotional throughline that paid off. I personally would have liked a little less singing, but what's there mostly works well. Heck, I'd gladly sit through it again in spite of the musical overload, and that should tell you something.
the giraffe's rating:


Add items to section
Max Exodus
Films that left HBO Max by Nov. 30th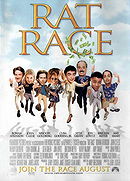 Re-watch
- Nov. 7th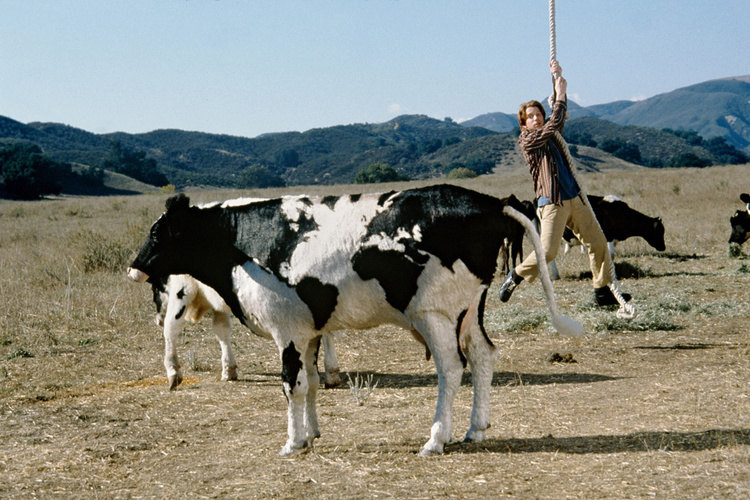 I have a blast every time I watch this stupid movie, and I wanted the kiddo to see it before it leaves Max (granted, I own a copy on DVD, but still). Rowan Atkinson steals every scene he's in and it's just a fun time watching these people jump through hoops to road trip to reach $2 million dollars. She laughed almost as often as I did, and when we got to the ending she asked me if we could turn the sound off, much to my joy. Sure it's a little over-the-top at times, but that's how comedy goes sometimes. When I'm having this much fun I don't mind.
Left HBO Max on 11/30
the giraffe's rating: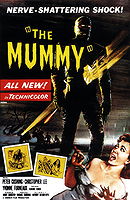 First viewing
- Nov. 20th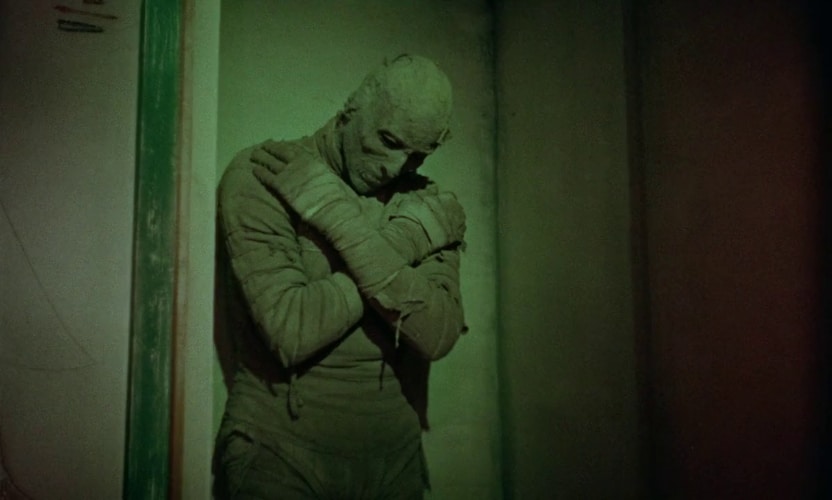 The Hammer Horror franchise remains a blind-spot for me that I'm determined to fill in as many blanks as I possibly can, so naturally when I saw a handful of their films on Max I added them to my queue thinking I might catch them last month. Alas they had to wait, but better late than never.
This one is all right. I thought it was better constructed than its Universal predecessor at least, and differentiated itself admirably enough. My main issue is that mummies just don't scare me at all, so while it may do well at crafting an atmosphere I'm never frightened. The story is mostly solid, though it kind of drags out a little longer than it needs to. If nothing else, seeing Peter Cushing and Christopher Lee on screen together makes it worthwhile. I wouldn't need to sit through it again, but I'm glad I finally crossed it off my list.
Left HBO Max on 11/30
the giraffe's rating: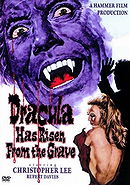 First viewing
- Nov. 20th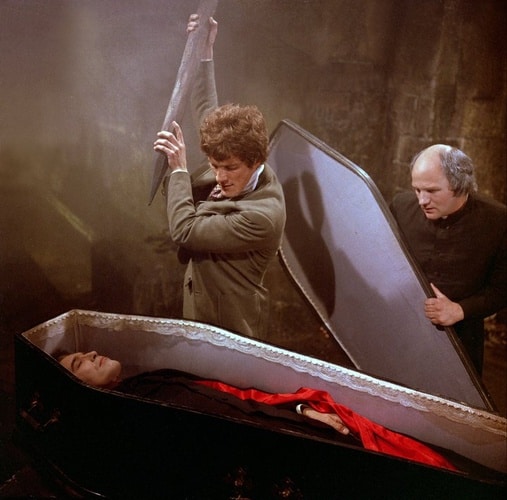 The best aspect of this Dracula film is that it's genuinely fun from start to finish. It's not taking everything super seriously and slowing it all down unnecessarily. Just one idea of how less serious this one is comes early on when one character falls down and cuts his head, and the blood just happens to fall onto Drac's coffin and trickle into his mouth. Hilarious. The whole film MOVES, and I appreciate that. There's also some neat set design throughout, with lots of rooftops that the characters run around on which gives the film a fresher feel. It's nothing great, but it's a good time and I'm glad I was able to watch it.
Left HBO Max on 11/30
the giraffe's rating:


Add items to section
The Shape of the Month to Come
Next month I'll be primarily focused on the films on my shelf as I do every December, so some of that is below. There's also some content from Epix Now because my trial will run out in December and I've only watched one film through that service so far. And of course there are some theatrical releases I hope to catch. Should be a busy month.
Added to

30 votes
the giraffe's movie lists guide
(195 lists)
list by the giraffe
Published 11 years ago

2 comments