4

vote
DVDecember 2020
Sort by:
Showing

27

items
Decade:
Rating:
List Type:

Add items to section
Noteworthy: The best films I watched this month
The breakdown: 27 films watched
8 first views, 19 re-watches
23 via DVD/BR, and 4 via streaming
Decades touched: 1960s-2020s

This may not look like the most productive month, but the fact that I watched everything I'd pulled to watch by myself plus some spur-of-the-moment picks suggests otherwise. Plus I got to check out a handful of 2020 releases thanks to various streaming options. Ah, and I met my goal of watching the Gojira films, you can find my final thoughts on that experience below. So overall I'd say this was a good month. If I wanted to find something to complain about, I could point out that the stack I've had sitting out most of the year of films to watch with my daughter still has 9 films untouched, but that's more her doing than my own. This year it's been harder to motivate her to watch movies with me that aren't new releases (October aside), which is mildly irritating but nothing I can do much about. But hey, I'm still working from home until September at this point, so there's still plenty of time to get them watched.

I could also complain about the lack of trips to the theatre, but the reality is my options are pretty much gone. The drive-in switched to reservations-only for December, and even if that weren't the case this time of year I don't go to the drive-in due to the winter weather. So everything will continue to be watched at home until it starts warming up again and/or enough people have been vaccinated against Covid. At least I've got lots of options, and I'm looking forward to resuming streaming services again. We'll see what the new year brings...

And now, the numbers for 2020:
Movies watched: 374
Short films watched: 8
Movies abandoned: 1
Most movies watched in a month: 50 in October
Least movies watched in a month: 25 in February
Favorite new movie of 2020: After Midnight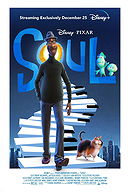 First viewing
- Dec. 25th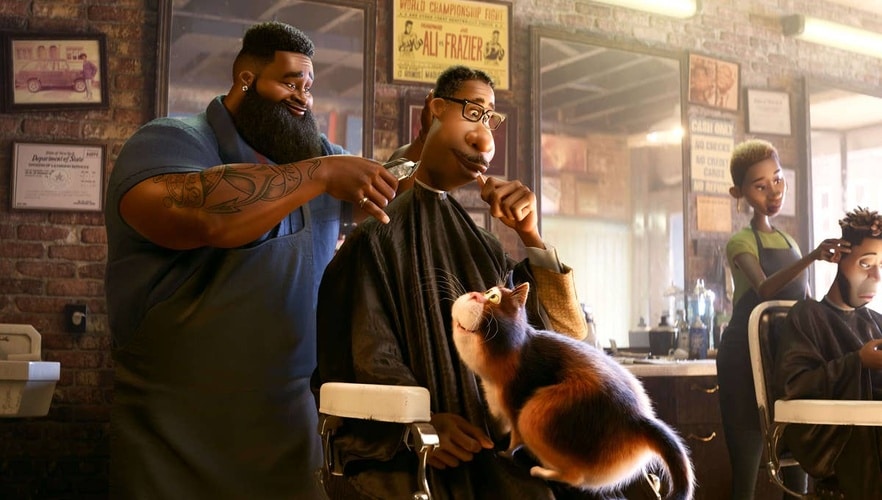 The kiddo and I watched
Soul
before dinner on Xmas Day, and we both really enjoyed it. It's about as good as all of Pete Doctor's films, full of heart and joy and moments that will stick with me for a long time. And the music impresses all around, I recall noting at times that the Reznor/Ross contributions were some of their best score work as none of it made me recall their previous efforts (whereas their work on Fincher's films all run together in my head)...these sound truly new and it's nice to hear them branch out a bit. Jon Batiste does a fabulous job as well. While I'd probably love it even more on a big screen, being able to watch it at home was the next best thing and with it being on Disney+ I can watch it whenever I want to.
the giraffe's rating: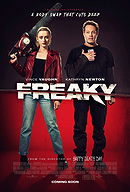 First viewing
- Dec. 5th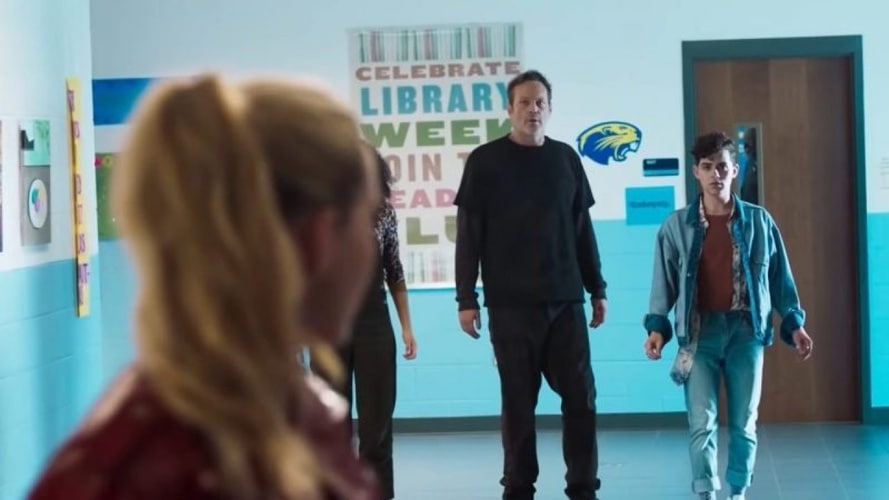 I've heard great things about
Freaky
from those who have seen it (including our own PvtCaboose91), and knowing that it's from the director of the
Happy Death Day
films there was no way I could wait too long to watch it. It did get a theatrical run here last month at the drive-in, but it wasn't paired with anything I wanted to see on the weekends I could have gone so I skipped it. Thankfully it's now on VOD.
Kathryn Newton and Vince Vaughn are equally impressive in their lead roles, the film has its fair share of deliciously gory kills, and the whole thing mixes its horror and comedic elements to wonderful effect. I had a whole lot of fun with it and will eventually add it to my collection to keep revisiting. I did find a few issues with it, including one glaring one regarding how it establishes things.
(Specifically, when they first switch bodies neither one seems to be conscious of what's happened until the next morning, yet when they switch back they're immediately aware they're back in their own bodies again.)
But overall it's such a good time that these things didn't detract too much from the overall experience. I hope Mr. Landon continues to make films for many years to come, and I will keep supporting them.
the giraffe's rating:


Add items to section
Home viewings

Add items to section
Year-long focus: Godzilla's Showa era
I picked up the Criterion Collection release of Godzilla: The Showa-Era Films, 1954-1975 in 2019, and have decided to watch all of the films in it over the course of 2020. There are 15 films in all, so I'll watch no more than two per month.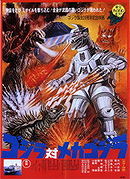 First viewing
- Dec. 19th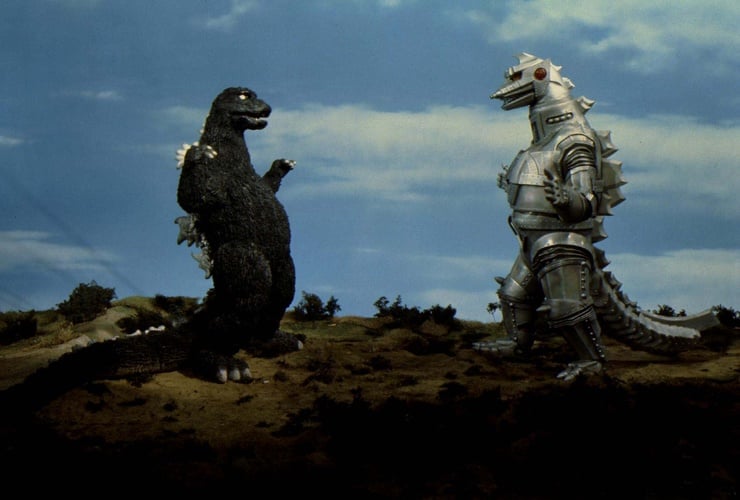 Well, this was a step up from the past few
Godzilla
movies I've watched but still nothing super impressive. After last month's film it was a nice change of pace to have a more simplified plot, but there are still some decisions that make no sense to me. Like if an alien race can create Mechagodzilla and control him, why do they need an Earthling scientist to fix him? I'll admit there are some things about this one that were pretty amusing...I'm a sucker for arterial bloodsprays, which abound, and the fact that the aliens' true form was gorilla masks painted green was unintentionally hilarious (not to mention tied in to my viewing of
Planet of the Apes
). And they keep the human side of the cast down to a reasonable number that I can keep track of who is who most of the time. Ah, and here we actually see humans running in fear and the army showing up to fight which was missing from some of the middle entries and lends a bit more realism to it. So it's fine. Silly while taking itself seriously, but I've learned that tends to be the case for this era of the series.
the giraffe's rating: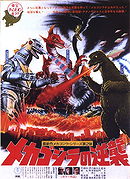 First viewing
- Dec. 21st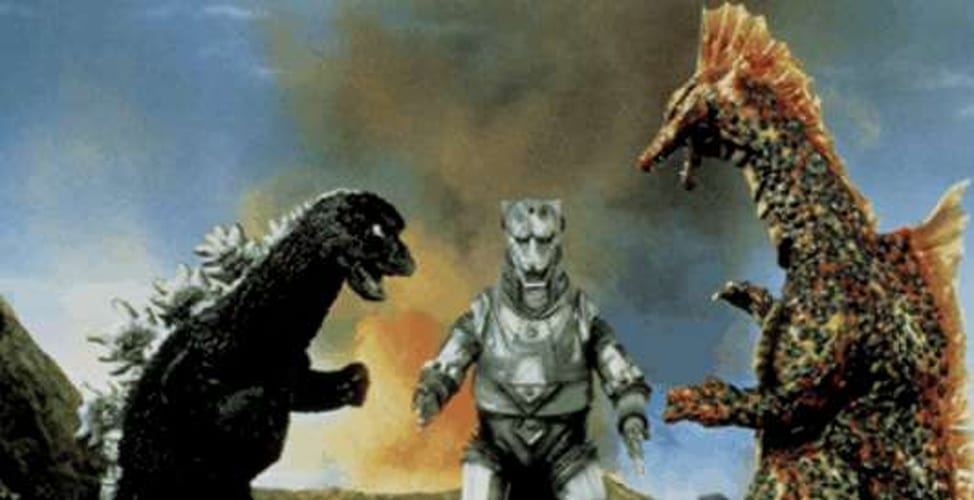 This one picks up where the previous film leaves off, which was a refreshing approach. And again we have aliens seeking human help with regard to the kaiju for nefarious reasons. This time around though we've got a romantic subplot featuring a cyborg, which was also different yet didn't really work in my opinion. Or maybe I'm just burned out on these films at this point. Whatever the case I thought this one was just OK.
Mostly what this series has taught me is that I'm not as big a fan of the franchise as I'd like to be. I don't regret the purchase because it's a wonderful way to be able to experience the films (and at half-price it's budget-friendly too), plus the format with the book full of essays and artwork is a nice addition to my collection. But I don't see myself revisiting many of these films in the years ahead, so we'll see whether I manage to hold onto it or cash it in. Last month the whole project got to feeling like a chore, my excitement for it withered away by the diminishing returns of the series. Which meant this month I had to just make myself watch them just so I could meet my personal goal of watching them all by the end of the year. So if I've been harder on these entries, you'll understand why.
the giraffe's rating:

AKA Films the giraffe watched in December 2020. Continuing my annual tradition of spending the last month of the year watching more films from my shelves than anywhere else.
Added to

29 votes
the giraffe's movie lists guide
(195 lists)
list by the giraffe
Published 10 years, 7 months ago

2 comments