5

vote
20 From 77: My Favorite Films Of 1977
Sort by:
Showing

20

items
Decade:
Rating:
List Type:
My fave films from 1977. A year in film that included a movie from one of my favorite directors, David Lynch's Eraserhead. I almost didn't included it on this list because that sh#t really gave me some nightmares.
However, that was eventually offset, with the release of Star Wars & Close Encounters. Two alien-crammed epics that finally made all of my sci-fi dreams come troo.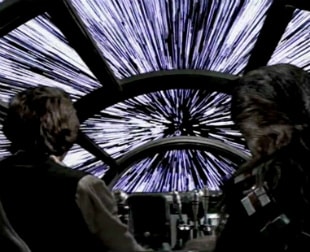 Updated Entries:
- Rolling Thunder

- The Late Show
Other lists by The Mighty Celestial:
My Top 20 Female Movie Bad-Asses
www.listal.com/list/my-top-10-female
10 Movies That Feature A Dancin' Travolta In 'Em
www.listal.com/list/my-list-9158
My Top 15 Guilty Pleasure Movies
www.listal.com/list/guilty-pleasures-thecelestial
Can't We Be Dysfunctional Like A Normal Family?
www.listal.com/list/dysfunctional-family-movies
A - Z
www.listal.com/list/ay-zee-my-favorite-films
My Favorite Movies By Genre:
WAATAAAH!! My Top 10 Favorite Martial Arts Flix!
www.listal.com/list/my-list-thecelestial
Science Fiction:
- When Aliens Attack ....Or At Least, Go Bad
www.listal.com/list/aliens-attack-at-least-go
- Aliens Who Come In Peace
www.listal.com/list/good-aliens
- Favorite Sci Fi's Of Like....Ever.
www.listal.com/list/scifi-movies
Horror:
www.listal.com/list/my-top-ten-favorite-horror
- Run For Your Lives! My 25 Fave Giant Monster Films
www.listal.com/list/my-top-10-favorite-giant
Comicbook:
- Superhero Movies
www.listal.com/list/yep-am-huge-comicbook
- Non-Superhero Movies
www.listal.com/list/my-favorite-nonsuperhero-comicbook-movies
My Top Favorite Westerns, Pard'ner
www.listal.com/list/westerns-thecelestial
Romance:
- Romantic Comedies
www.listal.com/list/my-top-30-romantic-comedies
- Straight-Up Romance
www.listal.com/list/romance-movies
Animated:
- 3D
www.listal.com/list/animate-this-my-favorite-animated
- 2D
www.listal.com/list/my-favorite-animated-movies-thecelestial
Foreign:
- From Around The World
www.listal.com/list/my-top-10-favorite-foriegn
Other Fave Movies Lists By Year:
1970
www.listal.com/list/10-70-my-fave-films
1971
www.listal.com/list/15-71-my-favorite-movies
1972
www.listal.com/list/15-72-my-favorite-films
1973
www.listal.com/list/20-73-my-favorite-films
1974
www.listal.com/list/films-of-1974
1975
www.listal.com/list/20-75-my-favorite-films
1976
www.listal.com/list/20-76-my-favorite-films
1978
www.listal.com/list/20-1978-my-favorite-films
1979
www.listal.com/list/20-79-my-favorite-films
1980
www.listal.com/list/25-from-80-my-favorite
1981
www.listal.com/list/25-81-my-favorite-films
1982
www.listal.com/list/25-82-my-favorite-films
1983
www.listal.com/list/25-83-my-favorite-films
1984
www.listal.com/list/25-84-my-favorite-films
1985
www.listal.com/list/25-85-my-favorite-films
1986
www.listal.com/list/25-86-my-favorite-films
1987
www.listal.com/list/25-87-my-favorite-films
1988
www.listal.com/list/25-88-my-favorite-films
1989
www.listal.com/list/25-89-my-favorite-films
1990
www.listal.com/list/30-90-my-favorite-films
1991
www.listal.com/list/30-91-my-favorite-films
1992
www.listal.com/list/30-92-my-favorite-films
1993
www.listal.com/list/30-93-my-favorite-films
1994
www.listal.com/list/30-94-my-favorite-films
1995
www.listal.com/list/30-95-my-favorite-films
1996
www.listal.com/list/30-96-my-favorite-films
1997
www.listal.com/list/30-97-my-favorite-films
1998
www.listal.com/list/30-98-my-favorite-films
1999
www.listal.com/list/30-99-my-favorite-films
2000
www.listal.com/list/35-00-my-favorite-films
2001
www.listal.com/list/35-1-my-favorite-films
2002
www.listal.com/list/35-2-my-favorite-films
2003
www.listal.com/list/35-3-my-favorite-films
Added to