10

vote
25 From 80: My Favorite Films Of 1980
Sort by:
Showing

25

items
Decade:
Rating:
List Type:
Continuing my list of favorite films by year: 1980.
With the decade of disco finally over, now we move into the decade that spawned the gerri-curl, parachute pants, and MTv.
And in cinema, with the Empire Strikes Back and the following year's Raiders, we see the advent of the blockbuster sequel by the two kings of movie franchises, Steven Spielberg & George Lucas.
Which, coincidentally, are two of my favorite blockbusters ever.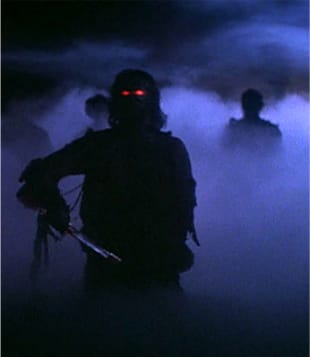 Updated Entry:
-Caddy Shack
Other Fave Movies Lists By Year:
1970
www.listal.com/list/10-70-my-fave-films
1971
www.listal.com/list/15-71-my-favorite-movies
1972
www.listal.com/list/15-72-my-favorite-films
1973
www.listal.com/list/20-73-my-favorite-films
1974
www.listal.com/list/films-of-1974
1975
www.listal.com/list/20-75-my-favorite-films
1976
www.listal.com/list/20-76-my-favorite-films
1977
www.listal.com/list/20-77-my-favorite-films
1978
www.listal.com/list/20-1978-my-favorite-films
1979
www.listal.com/list/20-79-my-favorite-films
1981
www.listal.com/list/25-81-my-favorite-films
1982
www.listal.com/list/25-82-my-favorite-films
1983
www.listal.com/list/25-83-my-favorite-films
1984
www.listal.com/list/25-84-my-favorite-films
1985
www.listal.com/list/25-85-my-favorite-films
1986
www.listal.com/list/25-86-my-favorite-films
1987
www.listal.com/list/25-87-my-favorite-films
1988
www.listal.com/list/25-88-my-favorite-films
1989
www.listal.com/list/25-89-my-favorite-films
1990
www.listal.com/list/30-90-my-favorite-films
1991
www.listal.com/list/30-91-my-favorite-films
1992
www.listal.com/list/30-92-my-favorite-films
1993
www.listal.com/list/30-93-my-favorite-films
1994
www.listal.com/list/30-94-my-favorite-films
1995
www.listal.com/list/30-95-my-favorite-films
1996
www.listal.com/list/30-96-my-favorite-films
1997
www.listal.com/list/30-97-my-favorite-films
1998
www.listal.com/list/30-98-my-favorite-films
1999
www.listal.com/list/30-99-my-favorite-films
2000
www.listal.com/list/35-00-my-favorite-films
2001
www.listal.com/list/35-1-my-favorite-films
2002
www.listal.com/list/35-2-my-favorite-films
2003
www.listal.com/list/35-3-my-favorite-films
Added to