Monthly Movie Journal: Jan. 2011
Sort by:
Showing

44

items
Decade:
Rating:
List Type:

Add items to section
First Time Viewings
Movies I watched for the first time and all the way through.

Add items to section
At the Movies
Films I slapped down $9.50 for and watched on the big screen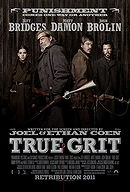 It seems the Coen brothers make good movies the way I get up in the morning and take a pee. That is to say habitually, effortlessly, and often with no small amount of urgency and relish. As anyone that's been paying any kind of attention over the last couple decades knows, it's simply what they do.
True Grit
, of course, is no exception.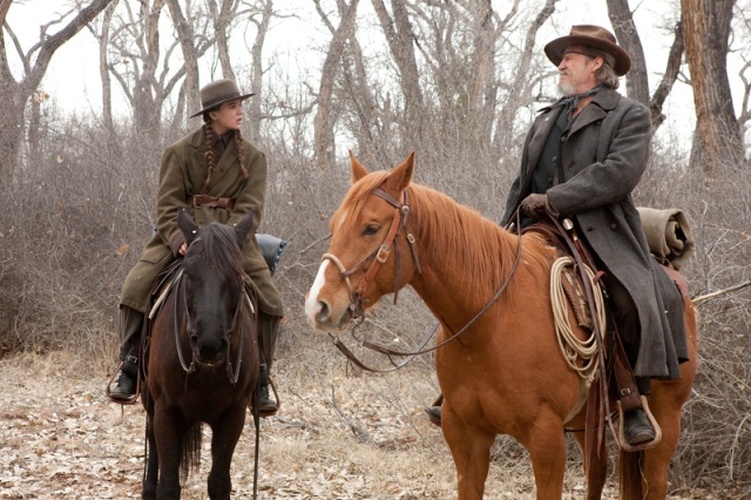 Now I've heard from various sources that this is a re-make of an older John Wayne film. And come to think of it, that sounds right. Guess what? I don't care. And neither should most anyone else. I'll admit I haven't seen the original, (both are adapted in one way or another from the original-original source material novel of the same name) but I suspect that anyone trying to compare the two is probably missing the point. By now most would agree that Joel and Ethan Coen have earned the right to breathe new life into whatever they deem fit. They're too passionate about their craft to committ any severe disservice, and too confident to avoid branding any project with their own personal stamp.
In fact, the only fault with
True Grit
is that it ended too quickly and perhaps maintained too sharp a focus. I suspect most audience members wouldn't have minded meandering through some peripheral (or even completely invented) story a bit; site-seeing a little longer through these gifted film-makers eyes.
For an alternate, though interesting, take on this movie check out:
lotr23's review
Xanadon't's rating: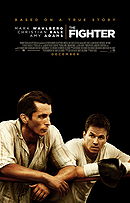 While nearly everyone is gushing about how great Christian Bale is in his role as the washed-up, crack-addicted older brother, it's really Amy Adams that shines in this film. If it wasn't for that plucky young
True Grit
girl, she'd be a no-brainer for Best Supporting Actress. Adams plays a tough-as-nails bartender/college drop-out that drinks to cope with her underachieving station in life. At work she is surrounded by losers, but she sees a winner in Micky. Afterall, she oughta know the difference. Adams' character, Charlene, lives life with a hard approach at realism. She sees the people, relationships, and motivations surrounding Micky for what they really are. While none of this may sound romantic, in some ways this film is really a love story. Without Amy Adams to act as the spiritual center of this film The Fighter wouldn't be nearly as worthwhile as it ultimately is.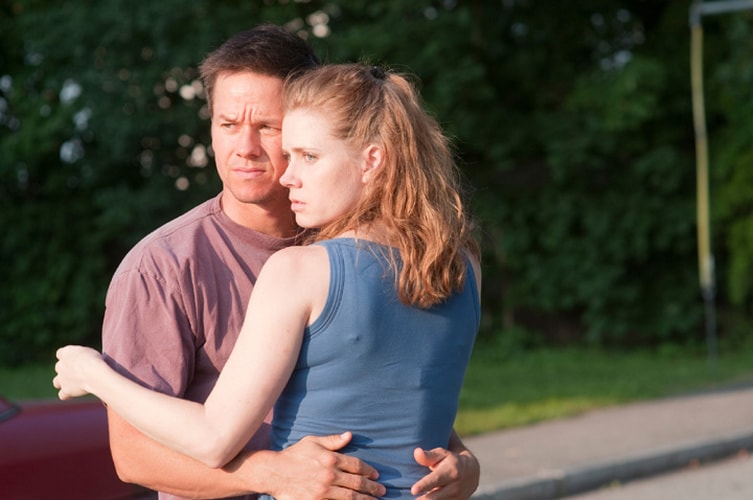 Meanwhile Mark Whalberg gives what I felt is the best performance of his career. His subtle, muted approach to Micky was thoughtful and convincing and lent the character a sort of quietly seductive power that I didn't expect. This plays well in the shadow of the over-the-top, border-line cartoonish (not to say unimpressive) presence offered by Bale.
In fact nearly every performance in this movie is strong, which allows us to mostly forgive the movie for some of its faults. The visual story-telling at work is anything but efficient, and there were a number of moments where some serious editing could've helped. As the characters move from one emotional stage to another the director takes the long way around everytime.
But this is a great story, and these are some fine performances, even if The Fighter as a film is only good. It's Academy Award nomination for Best Picture is rather silly, especially while titles like
Shutter Island
(February release or no) were ignored.
Xanadon't's rating: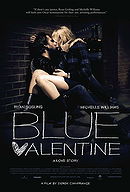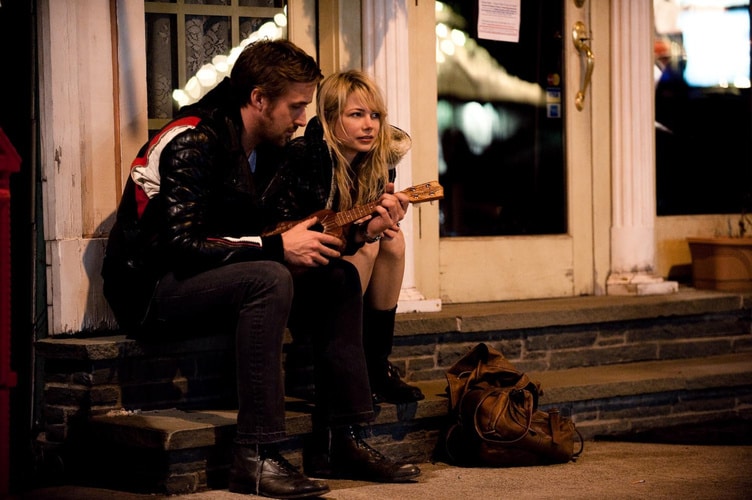 Two of the best performances of the year here. This is a realistic, honest, rather depressing depiction of the shelf-life of a marraige, though it is not without humor and moments of brilliant tenderness.
This movie begins so well, but eventually stumbles and loses itself a bit in the telling. I admired a lot of things about this one, but felt a few decisions kept it short of greatness.
Xanadon't's rating:


Add items to section
Film Snob Pick of the Month
We all know what kind of movies I'm talking about.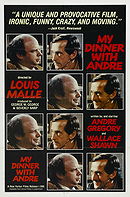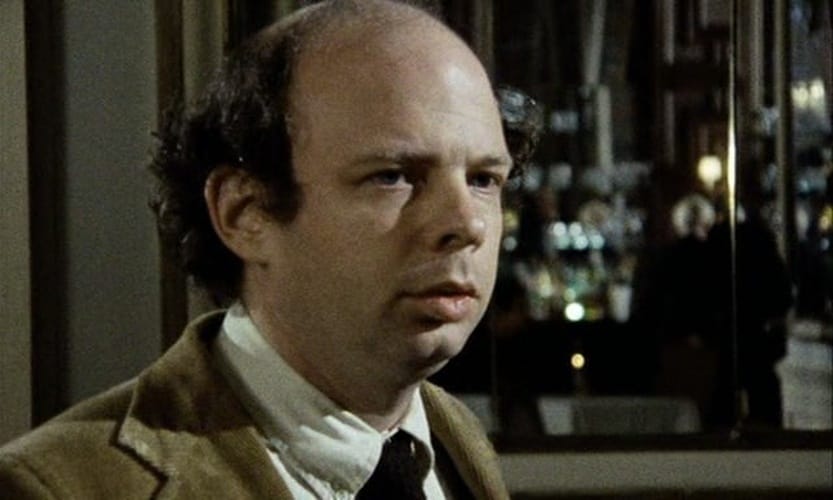 This never quite becomes the profound film I imagined it might be, but there's still a lot going for this movie. Here we have some excellent story-telling going on that feeds the imagination in mesmerizing ways, and enough arm-chair philosophy to spurn lengthy discussion after the credits roll. This is a charming and stimulating film.
Xanadon't's rating:


Add items to section
What's Up, Doc?
Because sometimes a good documentary can be just the thing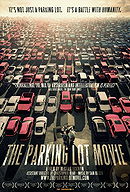 I really enjoyed this documentary, but couldn't help thinking of a
certain novelty book: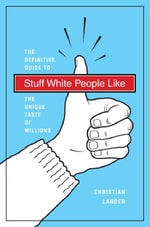 Currently Streaming on Netflix
At 70 minutes, just watch it. You'll become the second Listal member to do so.
Xanadon't's rating:


Add items to section
Classics Corner
Hopefully a recurring segment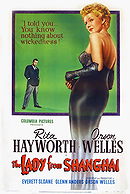 Stayed aboard the Orson Welles train and gave this one a watch. A fun, if overly contrived, noir film with many memorable moments, but not without its problems...Rita Hayworth as a blonde is not among them.
currently available on Netflix Instant Watch
Xanadon't's rating: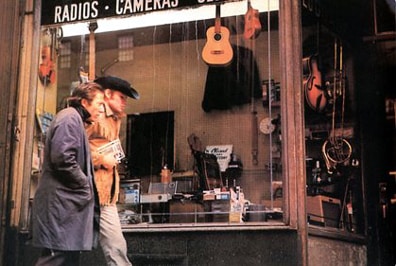 Fun fact:
Originally received an X rating at the time of its release, Midnight Cowboy became the first and last X-rated film to win an Academy Award for best picture (not to mention best screenplay and best director).
My take:
Exceptional performances from Voight and Hoffman and a touching, delicate, Grade-A story at its center makes this a nearly indispensable film, despite some unbalances and unfortunate meanderings in its telling.
Xanadon't's rating: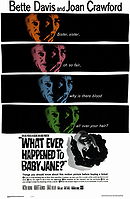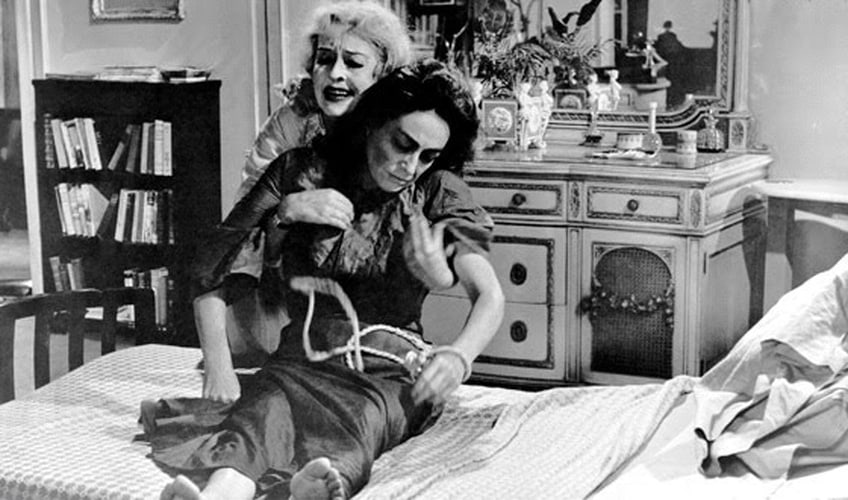 For a good read and some valuable insight
see here:
JxSxPx's review
My take:
Well what else is to be said? Except that while I appreciate all of the above, there's still the question of my less than perfect rating.
While a technical marvel and a ground-breaking film featuring stellar performances, I must confess I didn't love this movie and will likely never watch it again. Why, you ask?
Simply because there's too much cruelty going on at the center of it. This is a tough, uncomfortable watch. (In fact, calling it the grandmother of "torture-porn", while far too short-sighted a statement, wouldn't be competely off the mark either) Yes, it's a GREAT film, but also one that I'm glad is behind me.
Xanadon't's rating:


Add items to section
Foreign Language Find of the Month
A New Year's resolution of sorts
I added this film to my instant queue several months ago and promptly forgot all about it. When I noticed it's 'Instant Watch' availability was about to expire I figured "well, it's now or never".
'Never' would have been a mistake.
This is a curious movie, at once beautiful and tragic, and richly textured in its story. It's one I deeply enjoyed and expect to stay with me for a good while.
I strongly recommend tracking down this movie; for you NetFlix users, see it by 1/19 before it disappears from Instant Watch! Click here to learn more:
San Francisco Chronical Review
Xanadon't's rating:

Add items to section
Re-visits
Often old favorites, but sometimes an effort to meet a film with a different perspective/attitude.

Add items to section
Back on the Shelf
Either I hated these movies enough to abandon them, realized early on I was in the mood for something else, or substituted them for Nyquil.

In this case, left to right:
Nyquil, Nyquil, Moodswing, Moodswing

Add items to section
Good Intentions
Shaped by theatrical release dates, recommendations from other listal members, and personal urge/sense of duty. The goal of course is to not let too many of these stack up from month to month!

Add items to section
The Month in Review
All in all January was a solid month for movies. I've now seen 9 out of the 10 films nominated for best picture... can't remember the last time I was so up to speed come award season.

Here's my Quick Pick Six: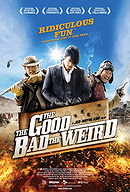 Good: Howl / Drugstore Cowboy
Bad: Predators / Kick-Ass
Wierd: Trouble Every Day / Conversations with Other Women
Maybe not as strong as my December, but still a relatively productive and enjoyable month of film. Knocked a full 11 films off my "Good Intentions" list, and worked in a number of spontaneous surprises as well.
And of course bookending the month with two strong 2010 releases is a nice bonus. Also notable is the meager amount of bad horror films watched. Seems like a habit I'm slowly climbing out of.
Breakdowns for personal referrence:

Total Films Watched: 35

Total first views: 30

Among first-time watches:

1940's: 1
1960's: 2
1970's: 2
1980's: 3
1990's: 3
2000's: 5
2010 : 14

Foreign Language Films: 4
Documentaries: 1

My Ratings:

1/10: 0
2/10: 0
3/10: 0
4/10: 2
5/10: 3
6/10: 6
7/10: 3
-------
8/10: 9
9/10: 6
10/10: 1
This is the first installment of the monthly movie journal I hope to keep throughout the year.

Ideally this will not only document and organize my movie watching activity and responses, but also help shape what I watch and how.

If you see anything of interest please feel free to comment or leave a suggestion.

Have a great 2011 at the movies!

See Also:

February Entry
Added to

22 votes
Favorite Lists
(46 lists)
list by johanlefourbe
Published 8 years, 9 months ago

5 comments

5 votes
Film Journal Archive, 2011 - Xanadon't
(13 lists)
list by Xanadon't
Published 8 years, 4 months ago

1 comment