62

vote
16280 Views Share:
(Poll) Hottest Italian Actresses - CLOSED
Person list created by Ricky F
Sort by:
Showing 1-

50

of

130
Load more items (80 more in this list)
The poll will be closed on 30 th June
*
Thanks to Trekmedic, because I copied some of the rules from his polls :P
READ THE RULES BEFORE YOU VOTE!!
1- Vote for your favorite 10 in top-to-bottom order. After the poll, I want to make a list of the 50 hottest actresses from Italy, I propose 103 candidates, but you can add more (rule 3)
2 - Celebs will receive votes as follows
1st place = 10 pts
2nd place = 9 pts
3rd place = 8 pts
and so on,...
3 - If you don't see one of your favorites, vote for them anyway and I'll add them to the list. They must be
actresses from Italy between 18-60 years old
(no vintage celebrities, or younger than 18) .
They must have acted in at least one Italian movie or Tv show and speak Italian.
(if you vote for a non valid actress, the vote will count 0 in that position)
4.-
Please vote the for list
5.- In the event of a tied vote
* More votes
* Listal Rate
* More votes on listal rate
Final Results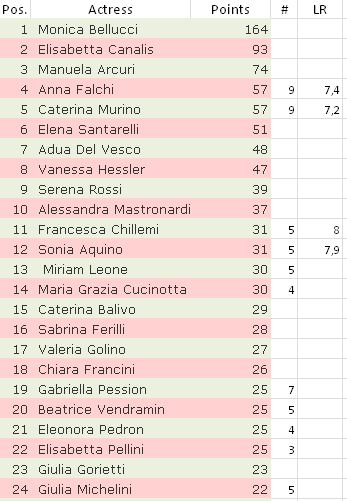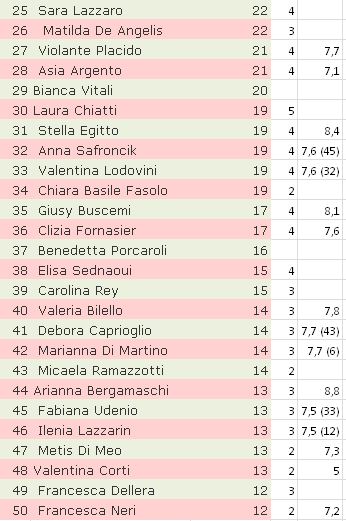 Pos. 51-100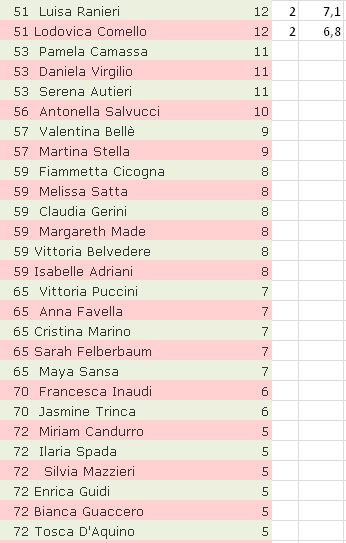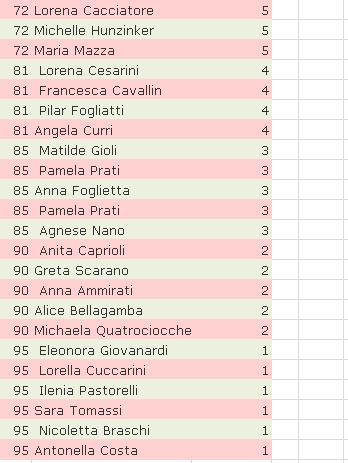 Added to

11 votes
My Hottest Actresses Lists
(16 lists)
list by Ricky F
Published 5 years, 10 months ago

1 comment