Netflix Movie Stream Awards 2013
Sort by:
Showing

26

items
Decade:
Rating:
List Type: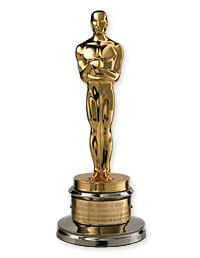 This is a special awards list specifically to celebrate the films that I have managed to watch on Netflix Instant Watch during the year 2013. These films, along with a recap of my thoughts on them, can be found using the link below.
www.listal.com/list/movies-ive-streamed-netflix-instant
2013 was certainly a big year for me in terms of cinema. I don't know why but this felt like the year where I really wanted to check out as many films as possible. After getting a Netflix Streaming account in June, I already managed to stream 71 films this year. I was obessed with checking out favorite movie lists so much that it eventually got me to this very site. I originally been keeping track of movies I've streamed on Netflix with an IMDB list. But after moving it over to Listal, I decided to add pictures, a recap of my thoughts, and occasionally a link to a bigger review. I got to work with special projects and make a couple of themed marathons. I am really grateful for the support that this list received as I definitely enjoy updating this list with more flicks I see. I have been on the fence as to whether I should end this list and make this kind of streaming list an annual thing. However, I have decided to not do that and keep this list the way it is. Instead, I will having my own little awards list that will celebrate the great movies that I've streamed on Netflix Instant Watch during the year 2013. I checked out a lot of good movies and managed to branch out a bunch of categories, so I hope you enjoy the list and hopefully this could be an annual thing. Most of the awards will be going for films that I've seen for the first time, any rewatches I streamed on Netflix will be counted in its own separate category.
Added to