Sort by:
Showing

26

items

Add items to section
2018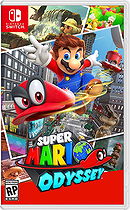 I've only played the story so far, so I still have a lot to do in this game. But I still want to put it on already because this game is a fucking masterpiece.

My GOTY for 2017 is probably either this or Persona 5, which I still need to finish. And also Nioh and The Legend of Zelda: Breath of the Wild, and that last one I have not even started yet.
Stefa's rating:


Add items to section
2017

Add items to section
2016

Add items to section
Played 2015
Since I start million games a year and complete like two of them, I decided to do the same thing that fellow listal users Nameless and Nosoki did.

I write about the games If Im in the mood for it.
Added to