4

vote
Finished 2012
Games I've finished in 2012
Sort by:
Showing

28

items

Add items to section
Finished
Games that were finished in 2012

Add items to section
Abandonded
Games so bad that they are not finished, or cheat finished and then uninstalled, never to be played again.

Abandoned on 6/2/2012
Game was glitching and I couldn't get it to finish. Watched the ending on YouTube instead. Really, pretty lame game.
ImminentOrbit's rating: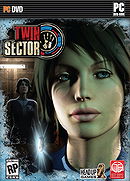 Abandoned on 6/9/2012

Even with god-mode on, the game was painful and not much fun. Sadly, the concept was clever and it could have been a good game.

Graphics were awful, enemies in a puzzle game were awful, load times after dying lots were awful.
ImminentOrbit's rating:


Add items to section
Steam Achievements 100%