8

vote
Movies the giraffe watched in 2018: February
Sort by:
Showing

30

items
Decade:
Rating:
List Type:

Add items to section
Noteworthy: The best films I saw this month
The breakdown: 30 films watched
21 first views, 9 re-watches
7 via streaming, 20 via DVD, and 3 in the theatre
Decades touched: 1930s, 70s, 80s, 2000s, & 2010s

Well, overall I'd say February was mostly a success. I managed to watch more movies than there were days in the month, and most of them ranked at least 7/10. The kiddo and I also managed to wrap up our Marvel run ahead of seeing Black Panther, and I've loved revisiting the series with her & seeing what parts she enjoyed along the way. I didn't do as much streaming this month, relying more heavily on the library to get caught up on films I've wanted to see. I'm thankful to have them as a source for movies, especially as I've become less enamored with the streaming options available to me. I can't justify completely turning my back on streaming options, however, as Netflix and Amazon keep putting out worthwhile content often without any theatrical release (though Netflix tends to fare even better with TV series). I didn't make it to the theatre much, but there wasn't much out I wanted to see & the few films I cared about that did get released I managed to catch. Next month looks to be even heavier on worthwhile options though, so I'm sure I'll make up for this month's lack.

Add items to section
Home viewings

Add items to section
MCU run - Father/daughter short-term project

Add items to section
Big screen attractions
Films I caught in a theatre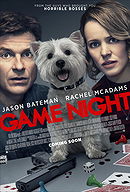 First viewing
- Feb. 24th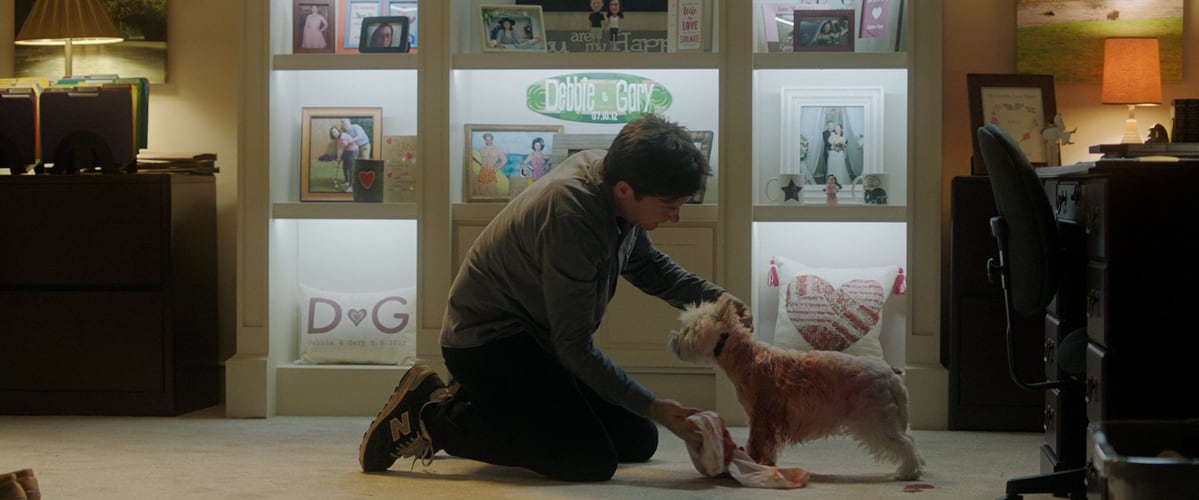 While most people were likely watching or re-watching
Black Panther
, I opted to spend my Saturday with the two new releases I wanted to see. If you've ever wondered what Fincher's
The Game
might be like if it was an ensemble comedy film instead, here's your answer. I had a lot of fun with it, and being in an audience who also appreciated it made it even better. It won't change your life or leave any lasting mark on cinema as a whole, but it's solidly entertaining and worth spending the time with. I'd even watch it again a couple more times, but I don't know that I'd go so far as to own it.
the giraffe's rating:

First viewing
- Feb. 24th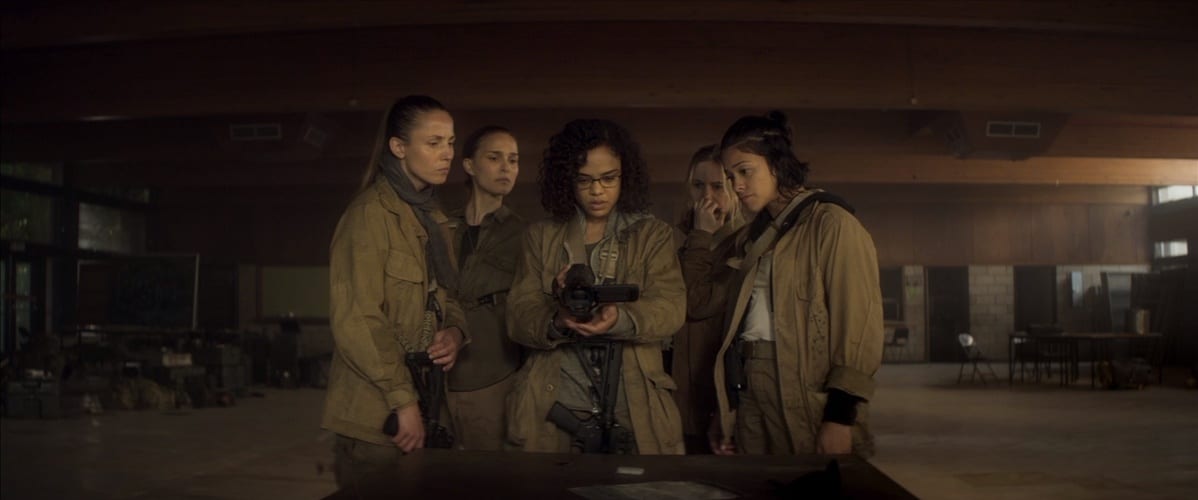 After a quick lunch break I settled back in for
Annihilation
, the latest film from Alex Garland (
Ex Machina
). And as I type this I'm still working on how exactly I felt about it. I know I wasn't in love with it, and I think that's at least partly due to the narrative approach which occasionally brings the film to a stand-still. But I did think it was worth seeing, especially on the big screen so you get the full effect of the visuals. Every scene within The Shimmer is impressive visually, and the creatures are certainly memorable (including the deer-like creatures I've dubbed as plantalope). And I can easily get behind a big budget sci-fi flick that has a fairly diverse set of actresses at its center. But at this point I'm doubtful whether I enjoyed it enough to ever revisit it despite my appreciation for the pieces of it that worked the best.
Just a thought:
I spent a lot of this film thinking of
The Arrival
also, which seems like a clear influence.
the giraffe's rating:

Added to

29 votes
the giraffe's movie lists guide
(195 lists)
list by the giraffe
Published 10 years, 9 months ago

2 comments

53 votes
All "Watched in 2018" lists on Listal
(280 lists)
list by Triggerhappy6
Published 4 years, 9 months ago

6 comments