8

vote
A Complete Review of George Miller's work
Sort by:
Showing

11

items
Decade:
Rating:
List Type: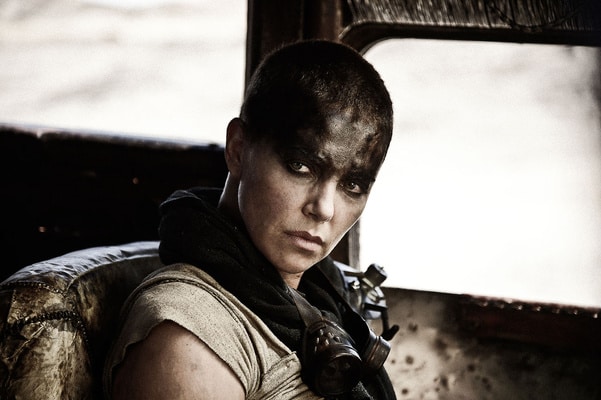 Cast
: Tom Hardy, Charlize Theron, Nicholas Hoult, Zoë Kravitz, Rosie Huntington-Whiteley, Riley Keough
What was it about?
For many people, this movie was easily the best one released in 2015. With this in mind, I had some high expectations before watching the damned thing but, somehow, I still had some doubts. Eventually, I finally watched it and, to be honest, I thought it was a fairly entertaining action flick but not much more than that, I'm afraid. I mean, basically, the whole thing was just a very long chase scene. Sure, it was well made and quite spectacular to behold but, seriously, the movie had nothing else to offer so I didn't really see what was so amazing about it. Concerning the cast, Tom Hardy was a good choice and he did a good job but, in my opinion, he was actually upstaged by Charlize Theron who was just really intense throughout the whole thing. I don't know, it was as if Max was more mellow than actually mad. Eventually, that was basically the problem with the whole chase thing, some would argue that it was just very cool to have some non-stop wall-to-wall action scenes but some character development would have been more than welcome. Anyway, even if I think it is actually overrated, I have to admit that it is still a solid action flick.
My rating:
07/10
Check the full review
johanlefourbe's rating: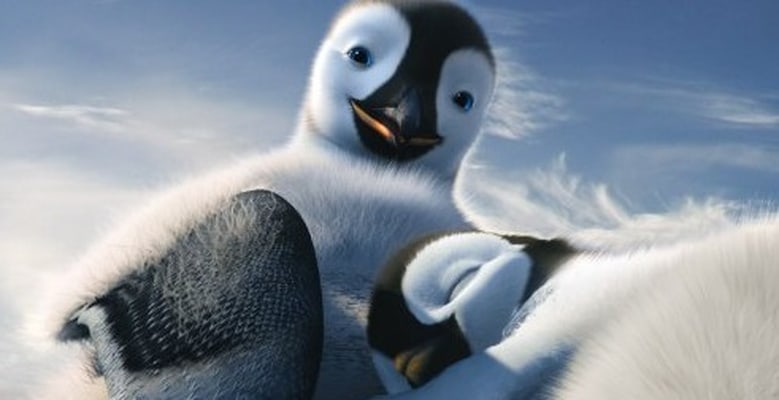 Cast
: Elijah Wood, Robin Williams, Pink, Sofía Vergara, Common, Brad Pitt, Matt Damon, Hank Azaria
What was it about?
Mumble's son, Erik, is struggling to realize his talents in the Emperor Penguin world. Meanwhile, Mumble and his family and friends discover a new threat their home
My two cents:
Since 'Happy Feet' was a huge success, it was rather expected that they would make a sequel. Honestly, I was pleasantly by the first installment but I was rather skeptical about the potential of a second part. And indeed, the end result was nothing great. I mean, the animation was pretty good but, this time, it was nothing new and it was the same thing for the whole ecological message. To tell a long story short, the story was rather generic. On the positive side, they have added 2 krills (voiced by Brad Pitt and Matt Damon) and they were totally awesome. They were really funny and the whole concept (some krills become individualist and decide they won't follow the rest of the pack) was a real masterstroke. Unfortunately, they have just a subplot, too bad. Still, it is a well made animated flick, the characters remain charming enough.
My rating:
06/10
Check the full review
johanlefourbe's rating: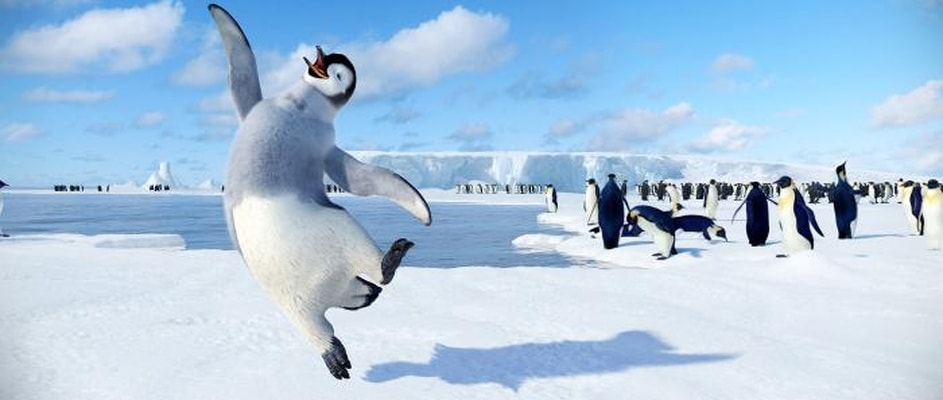 Cast
: Elijah Wood, Robin Williams, Brittany Murphy, Hugh Jackman, Nicole Kidman, Hugo Weaving
What was it about?
Into the world of the Emperor Penguins, who find their soul mates through song, a penguin is born who cannot sing. But he can tap dance something fierce!
My two cents:
Back then, this flick was a huge success and even surprisingly won the Best Animated Feature Film Academy award. Indeed, this 'small' Australian production was able to beat the giants Pixar and Dreamworks. And, indeed, the animation was quite awesome and really realistic and you had the feeling you were looking at some real penguins but they were still able to make them funny and to give them some personality. To be honest, I'm not so sure about the singing and the dancing penguins but, for the young kids who are after all the target audience, it was definitely enjoyable. Eventually, after watching this movie a couple of times, the main issue was maybe that the makers were a little bit too ambitious and threw in too many things in the mix : some realistic looking penguins, some dance and songs, some environmental issues,... Maybe they should have dropped a few things but I thought the whole thing was still pretty damned compelling to watch. Anyway, who would have thought that the guy who brought us Mad Max more than 30 years would make a come-back with an animated feature with some singing and dancing penguins?!?
My rating:
07/10
Check the full review
johanlefourbe's rating: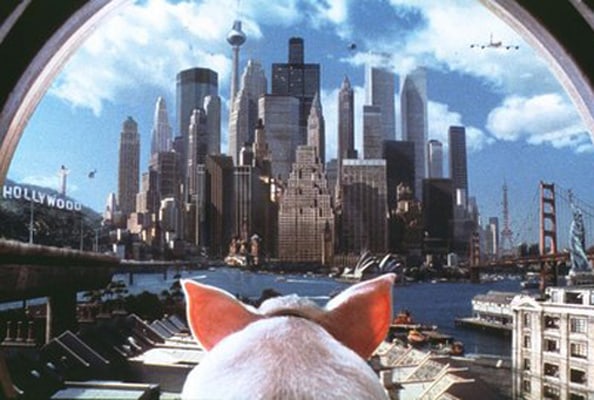 Cast
: James Cromwell, Mickey Rooney
What was it about?
Babe, fresh from his victory in the sheepherding contest, returns to Farmer Hoggett's farm, but after Farmer Hoggett is injured and unable to work, Babe has to go to the big city to save the farm.
My two cents:
After the surprise success of 'Babe', it was not surprising that they decided to go forth with a sequel and, this time, George Miller himself directed the damned thing. Eventually, it was pretty much a failure, barely seen by anyone and the people who saw it didn't like it at all. One guy did love it though. Indeed, the late Roger Ebert went even on saying that it was some kind of masterpiece and even one of the best movies released in 1998. Indeed, according to Ebert, it is one of the boldest sequels ever made, some surrealistic work which was completely lost on the mainstream audience. Personally, I do agree with good Old Roger, I think it was a pretty good flick but, to call it a masterpiece, it is still giving it too much credit in my opinion. Indeed, it is a really weird and completely whack feature and I'm not sure if it is a nice watch for kids but it is probably one of the most misunderstood movies ever made.
My rating:
07/10
Check the full review
johanlefourbe's rating:

It was actually directed by Chris Noonan. George Miller was producer on this feature.

Apparently, this movie was a ten-year labor of love for George Miller. Who would have expected that the guy behind Mad Max would come up with a family feature? Anyway, it was back then a box-office success and, to be honest, it is not really surprising. I mean, 10 years later, the Americans came up with a similar movie called 'Charlotte's web' which was also an adaptation of a very popular book but guess what? It was terribly underwhelming. Not this one though. Indeed, it was really cute, sweet and worked like a charm. To be honest, I don't think it was really that amazing either but, for a family feature, it was pretty solid and definitely entertaining.
johanlefourbe's rating: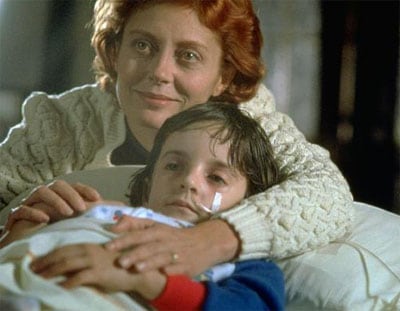 Cast
: Nick Nolte, Susan Sarandon, Peter Ustinov
What was it about?
A boy develops a disease so rare that nobody is working on a cure, so his father decides to learn all about it and tackle the problem himself.
My two cents:
To be honest, I wasn't expecting much from this movie. Indeed, it seemed to be one of those typical dreadful true lifetime stories with some annoying sentimental music. However, I must admit it, I was this time really swept away by this story and it is the proof that this genre which I usually despise can be actually quite spellbinding. The weird thing is that the story is actually rather straightforward but the execution was just quite amazing. Of course, you have the standard melodramatic music, the drama, the emotional climax, but there is also a rational logic in the plot. I mean, you do believe, thanks to the great performances by Nick Nolte and Susan Sarandon, that those two people would be smart enough, determined enough and dedicated enough to eventually pull this out. In my opinion, it is a really strong drama and one of the best in this genre.
My rating:
08/10
Check the full review
johanlefourbe's rating: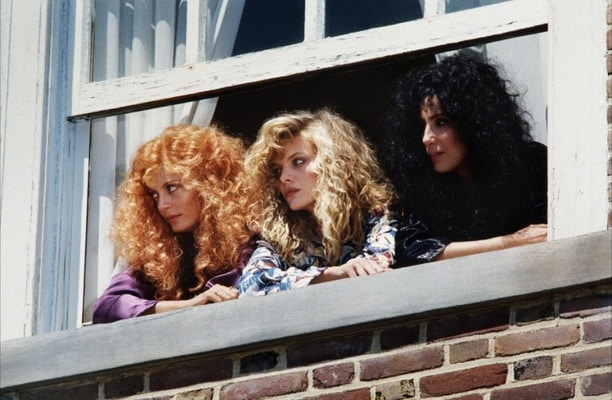 Cast
: Jack Nicholson, Cher, Susan Sarandon, Michelle Pfeiffer, Richard Jenkins
What was it about?
Three single women in a picturesque village have their wishes granted - at a cost - when a mysterious and flamboyant man arrives in their lives.
My two cents:
Well, to be honest, even though I thought this movie was pretty neat when I was a kid, in fact, it was not really good after all, I'm afraid. I mean, there were some nice bits, here and there, Jack Nicholson had a lot of fun with this character and they couldn't have picked up a more gorgeous trio of actresses but, unfortunately, the whole thing was just too silly and convoluted. For example, Daryl van Horn first tries to seduce Alexandra who rejects his proposal , which made made sense, but then, he gives her another speech and she falls for him which was completely unconvincing. In the following scene, Daryl seduces Jane and it really worked fine this time but, finally, it seemed that they ran ouf of time so they just skipped a similar scene involving Sukie. Furthermore, there were also some major plot-holes. For example, towards the end, they used some magic book to stop Daryl but how did they know that he had this book, how did they know where to find it and how to use it? In fact, this movie was actually the first one made by George Miller in the USA and it was apparently a really difficult shoot with many conflicts with the studio and he really struggled to get more or less the movie he wanted to shoot. Anyway, I have to admit that, thanks to a strong Jack Nicholson, it is still a decent watch though.
My rating:
06/10
Check the full review
johanlefourbe's rating: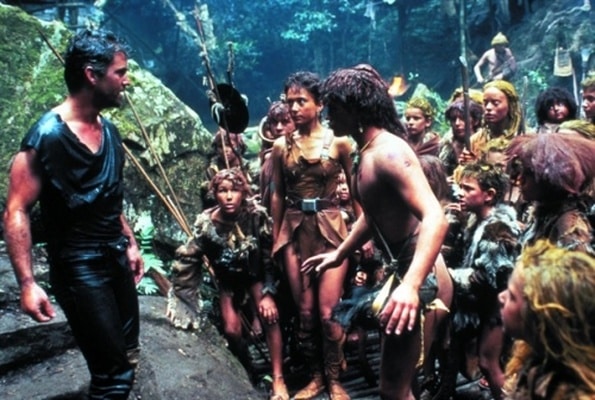 Cast
: Mel Gibson, Tina Turner
What was it about?
A former Australian policeman is rescued by a tribe of children when he is banished from a desert town and sent into the desert to die by the desert town's evil queen.
My two cents:
This movie usually doesn't get much love but I alway thought it is actually pretty decent, at least, when I first saw it as kid. Well, after rewatching the damned thing after all these years, unfortunately, I have to agreed that it didn't really work after all. I mean, the first part taking place in Batertown and ending in the Thunderdown worked fine but as soon as Mad Max got involved with this tribe of lost children, it became much less compelling to behold. Somehow, it was as if George Miller felt that the whole thing was becoming too similar to the previous installment so, at some point, he went suddenly for something completely different which just didn't work. As a result, the tone was really messed up as it started like a good old R rated Mad Max installment but then, along the way, it became somehow a family feature which was just so misguided. Still, back then, George Miller was backed by a big American studio so he had a much larger budget at this disposal, especially compared to the previous movies, and, as a result, the whole thing looked pretty neat.
My rating:
06/10
Check the full review
johanlefourbe's rating: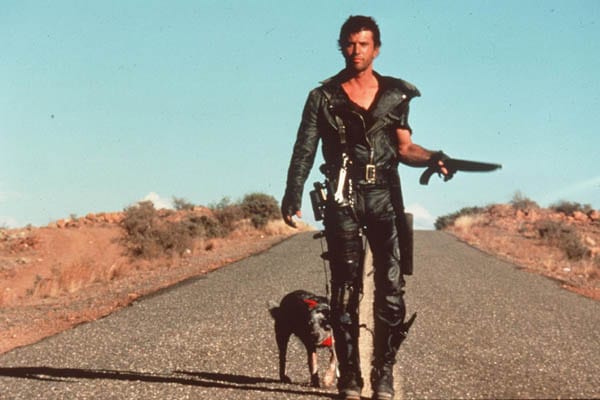 Cast
: Mel Gibson
What was it about?
In the post-apocalyptic Australian wasteland, a cynical drifter agrees to help a small, gasoline rich, community escape a band of bandits.
My two cents:
Personally, it is my favorite Mad Max installment (apparently, Mel Gibson shares this feeling as well). Indeed, in my opinion, it is with this movie that they really created the trademark look of this franchise inspiring most of the post-apocalyptic features which have been made ever after. This time, George Miller had a bigger budget (allegedly 10 times larger than its predecessor) and it was apparently the most expensive Australian production ever made at the time. Anyway, the whole thing looked pretty awesome and Mel Gibson was really bad-ass back in those days. Still, even though I always had a weak spot for this movie when I was a kid, I'm not so sure if it is actually so amazing. I mean, it is really original (at least back then) and the mood is really interesting but the story is not really amazing in my opinion. Still, it remains one of the best sequels ever made, definitely.
My rating:
07/10
Check the full review
johanlefourbe's rating: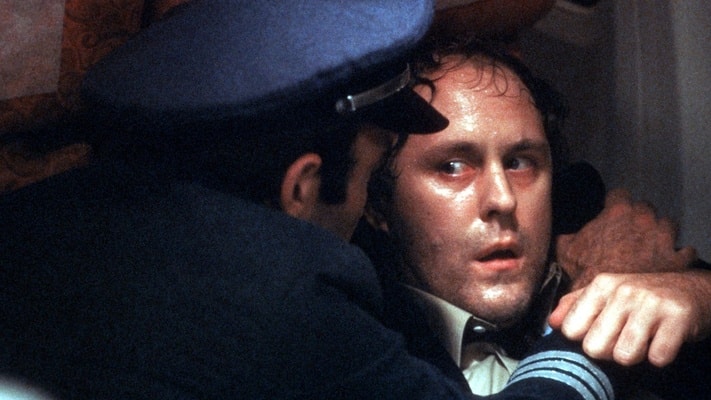 Cast
: John Lithgow
What was it about?
Four horror and science fiction segments, directed by four famous directors, each of them being a new version of a classic story from Rod Serling's landmark television series.
My two cents:
It is another movie I have been tracking down for many years mostly because it was one of the very few movies directed by Steven Spielberg that I hadn't watched so far. On top of that, I have always been a huge fan of 'The Twilight Zone' so this anthology involving 4 major directors sounded pretty amazing on paper. Unfortunately, it turned out to be only a decent watch at best. Indeed, out of the 5 parts (4 segments and a prologue), 4 were not bad but nothing really amazing and one was just seriously weak. Eventually, the 4th and final segment directed by George Miller was in my opinion probably the most effective part and the only issue it might have had is that it was such a classic Twilight Zone tale and therefore it was slightly predictable. Anyway, even if the whole project turned to be rather half-baked, I still think it is worth a look.
My rating:
06/10 (for George Miller's segment and for the whole movie)
Check the full review
johanlefourbe's rating: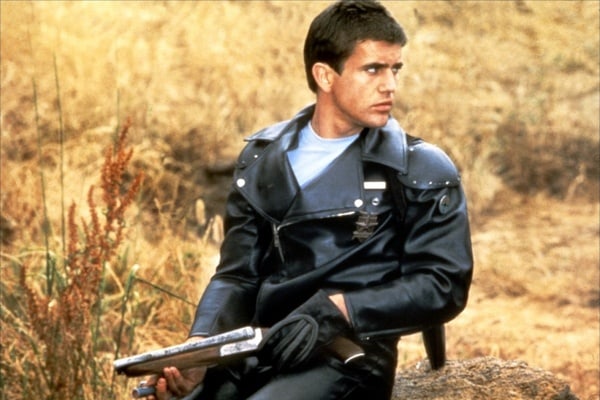 Cast
: Mel Gibson
What was it about?
A vengeful Australian policeman sets out to avenge his partner, his wife and his son whom were murdered by a motorcycle gang in retaliation for the death of their leader.
My two cents:
I have re-watched it recently and, even though I was sure I saw it when I was young, it didn't ring a bell whatsoever. I think it has to do with the fact that 'Mad Max 2' was called 'The Road Warrior', therefore ignoring the first installment so I probably thought the sequel was the first movie. Anyway, this movie is definitely a milestone. Indeed, not only was it the directing debut for George Miller, one of the most successful directors coming from Australia, but it was also of course Mel Gibson's debut as well. To be honest, the whole thing didn't grow old very well but, with such a small budget, they still managed to make something quite striking and pretty badass. Since then, it has become a cult classic and it definitely deserves its reputation.
My rating:
07/10
Check the full review
johanlefourbe's rating:

The 28th list in this series will focus on George Miller. It is rather sad that such a great director only made so few movies spanning 3 decades. Still, he made some pretty good classics. Enjoy!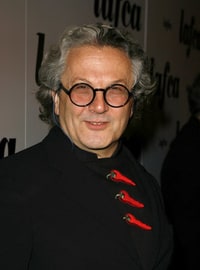 Added to
38 votes
A Complete Review of various directors' s work
(56 lists)
list by johanlefourbe
Published 7 years, 1 month ago

7 comments