Added by Blonde
on 13 Jan 2021 02:15
6

vote
Watched in 2021
Decade:
Rating:
List Type: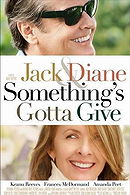 13.1

Romanttisia elokuvia ei hirveästi tule nykyään katsottua näin vanhana kyynikkona, mutta Nancy Myers osaa tehdä viihdyttävää työtä genren parissa. Romanttisia puhuva karismaattinen Jack Nicholson on mahtava lisä tuomaan tunnelmaa aamuyön pimeille tunneille.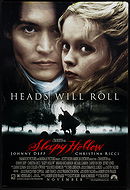 12.1

Noniin, saatiin tämäkin elokuvavuosi sitten tällä käyntiin. Tämä on joskus ilmeisesti tullut katsottua, mutta ajattelin katsoa uudelleen, kun muistikuvia ei ollut. Varsin jees pätkä ja elokuvan visuaalinen ilme onkin sen parasta antia. Christina Ricci on toki myös ihana. Joku jossain sanoi, että tämä olisi nykyajan vastine Hammer-elokuville ja se oli mielestäni varsin hyvin sanottu.
Movies I have watched this year. Maybe some notes as well. Notes will be written in Finnish though.
Added to