10 movie characters who freak me out!
Sort by:
Showing

10

items
Decade:
Rating:
List Type:

Add items to section
Tommy De Vito (Joe Pesci) in "Goodfellas"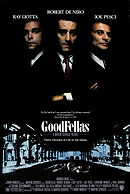 Why do I find him the scariest freakiest weirdest character ever in movie history? Come on, Tommy de Vito is not a guy you can play with. He can kill you for whatever reason. And he doesn't regret it. In fact he'll regret not having made you suffer harder and longer.
If you take more than 30 seconds to bring him his drink, he'll shoot your foot. And if you tell him to fuck off for shooting your foot, well...
And this is what makes me shiver everybody I watch it... If you merely laugh when he jokes, you may suffer his wrath too. Or maybe not. He'll just play around to see you shivering in pure fear and then he'll laugh. At. your. face.
That's how Tommy De Vito rolls. And he laughs again.
FUNNY HOW???
Oh God.
Polly Pop's rating:


Add items to section
Jack Torrance (Jack Nicholson) in "The Shining"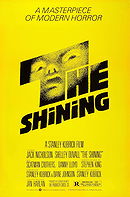 I won't even say why Jack Torrance is on this list. Whoever watched "The Shining" knows this couldn't be a list of scary freaks without him. Any description about his character would be a big, big spoiler...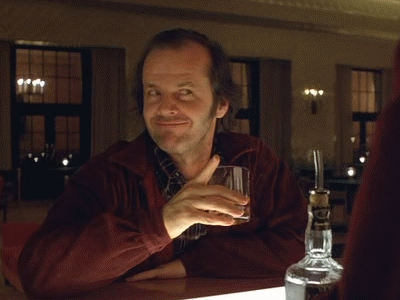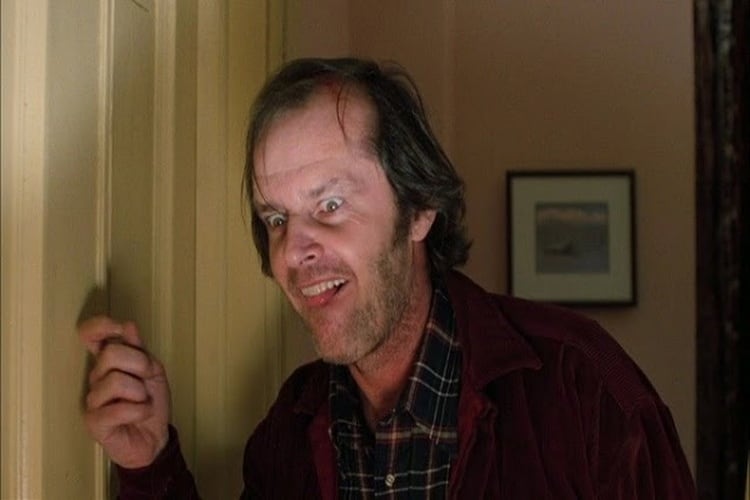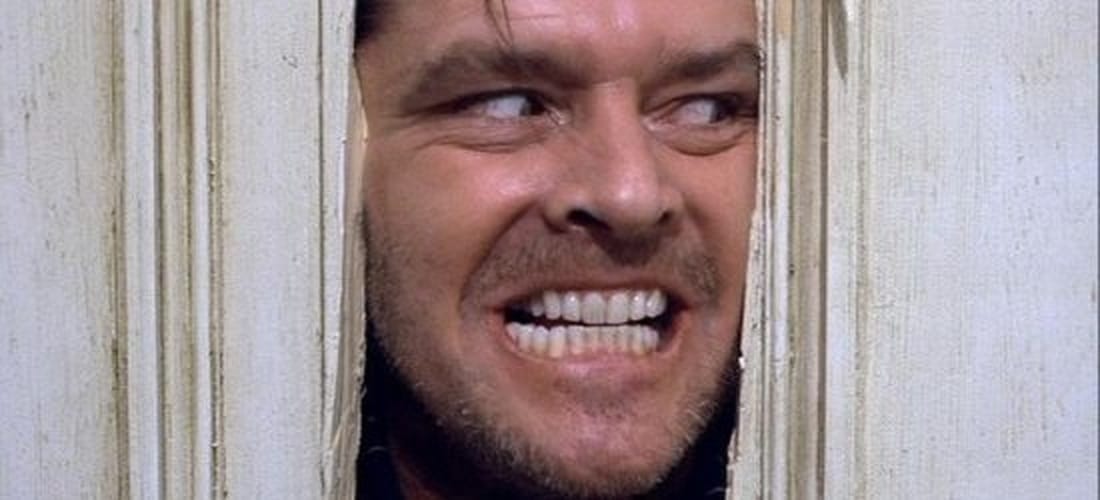 Polly Pop's rating:


Add items to section
Alex (Malcolm McDowell) in "A Clockwork Orange"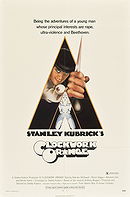 I won't say much about Alex, either. It's difficult to name a person who didn't have nightmares about this character... His mere stare freaks me out.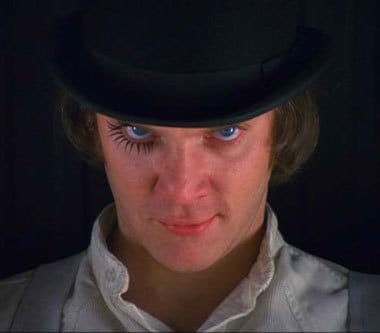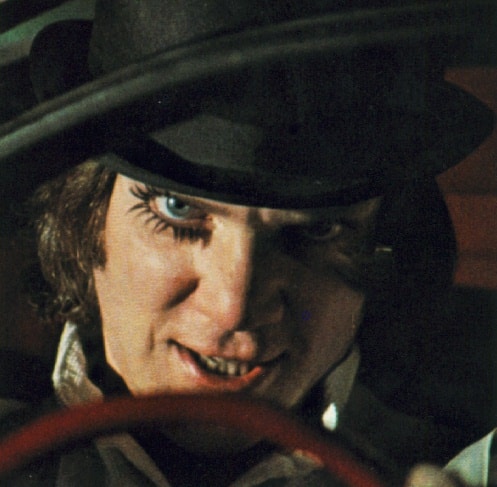 Polly Pop's rating:


Add items to section
Patrick Bateman (Christian Bale) in "American Psyc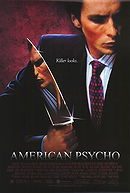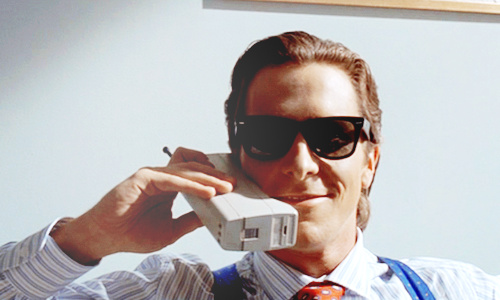 This is definitely one of my favorite of the freaks around here. Patrick Bateman is a scary freak who has STYLE. What makes him so scary? The perfeccionism,
the "let me cover the floor with old newspapers and wear a raincoat to kill my work buddy", or maybe how he describes his favorites songs and albums while planning to kill any of his victims? NO. Maybe it's the part when he feels a terrible urge to kill someone only because of a business card:
"Oh my God. It even has a watermark".
Polly Pop's rating:

Add items to section
Elle Driver (Daryl Hannah) in "Kill Bill - vol. 2"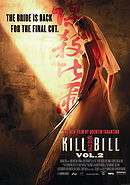 Elle Driver scaried us all in Kill Bill vol. 1 ,
wearing the nurse costume and whistling along the corridors of the hospital.
But the freakier Elle comes in "Kill Bill vol. 2", when
Beatrix Kiddo comes to face her.
I mean, Elle Driver is definitely EVIL.
She's lost her eye when she tried to be a smartass against Pai Mei. Not happy enough, SHE KILLED HIM! Nobody has never had the ability to kill the Chinese master and she DID! Still not happy enough, she killed Budd with a terribly dangerous snake, and while he was suffering from the effects of the poison, she would read peacefully a very detailed description about Black Mamba. And when Beatrix Kiddo snatches out her remaining eye, she still has forces to try to fight against Beatrix once again, even if she's stumbling over everything inside the trailer.
Couldn't be more scary and horrible.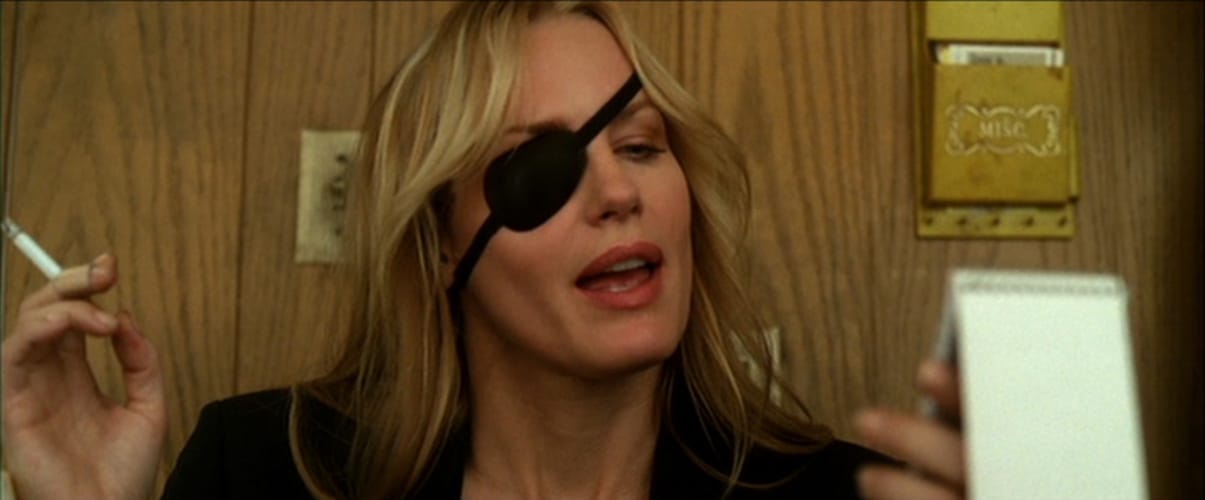 Let me read you this fairy tale, my dear friend...
Polly Pop's rating:


Add items to section
Alex Forrest (Glenn Close) in "Fatal Attraction"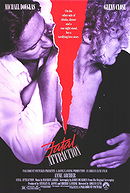 I guess this movie made many men shiver in the 80's... What would you feel if you, as a man, met a sexy woman , had a great one night stand with her and the next day
she would slit her wrists open, call you incessantly, stalk you, record you a cassette blackmailing and threatening you, meet your wife, chop and boil your daughter's rabbit and then try to kill you and your wife in your own house?

Warning , male friends: any woman who asks "Are you discreet?"giving you this freaky look is a bizarre dangerous wacko.
Polly Pop's rating:


Add items to section
Seymour Parrish (Robin Williams) in "One Hour Phot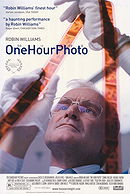 Many people haven't seen this movie, but they should. At first you could think this character skillfully played by Robin Williams is not that scary, but the fact that the guy you know from One Hour Photo could
see all your pictures, become obsessed with your life and family and then turn your life into a psychological thriller
is something that really, really freaks me out. (not to mention the scary passive aggressive stare of him.... and the blonde hair.)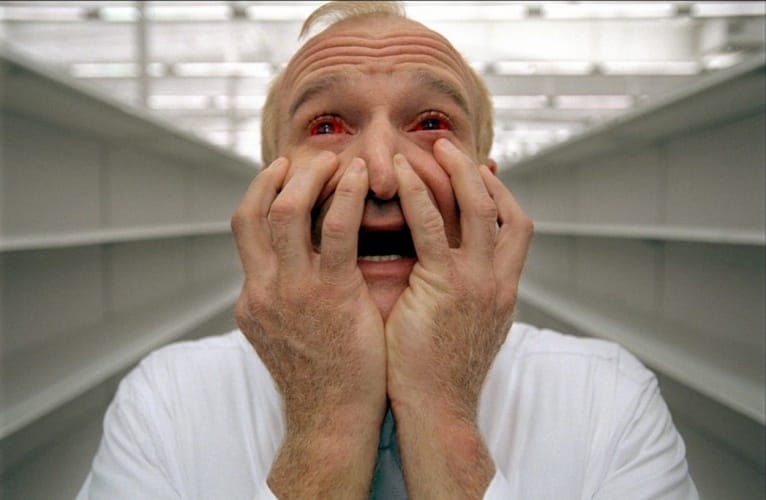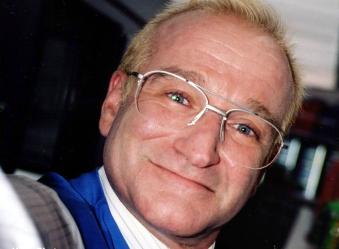 "Hello, can I be your best friend?"
Polly Pop's rating:


Add items to section
Nina Sayers (Natalie Portman) in "Black Swan"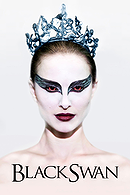 I have to congratulate the make up and costume artists of this movie for collaborating to create the super scary aura of Nina Sayers. She's horribly sinister not only because of her perfectionist and competitive personality , but also because of
the delirium and hallucinations that unfortunately led to her death. The evil eyes, the black feathers coming out her skin, the way she would scratch herself and the monstrous noise she would make while dancing the Black Swan part made me feel almost nauseated,
it's just too freaky. Outstanding performance by Natalie Portman, no wonder it gave her an Academy Award.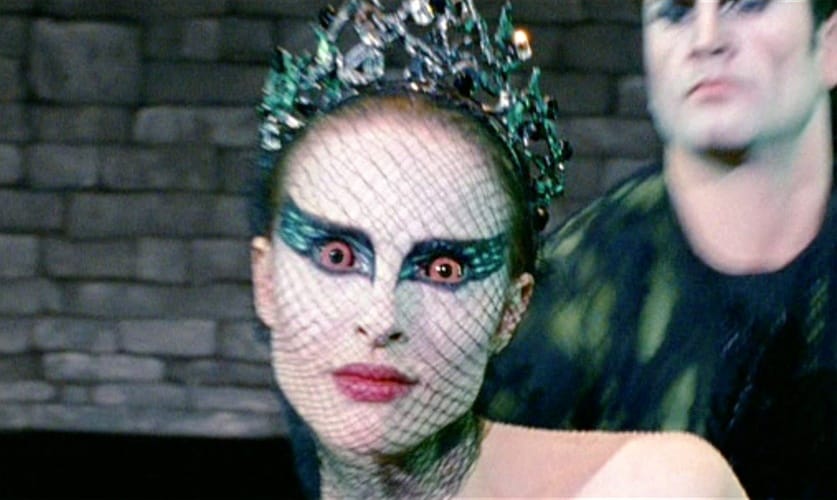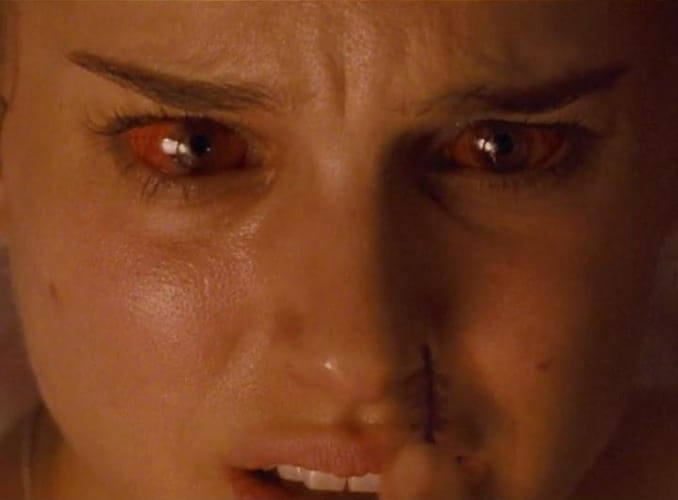 Polly Pop's rating:

Add items to section
John Doe (Kevin Spacey) in "Seven"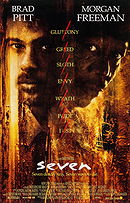 John Doe doesn't show up so often in "Seven". It's not necessary, though. Kevin Spacey's monotonous voice contributes with the scary atmosphere.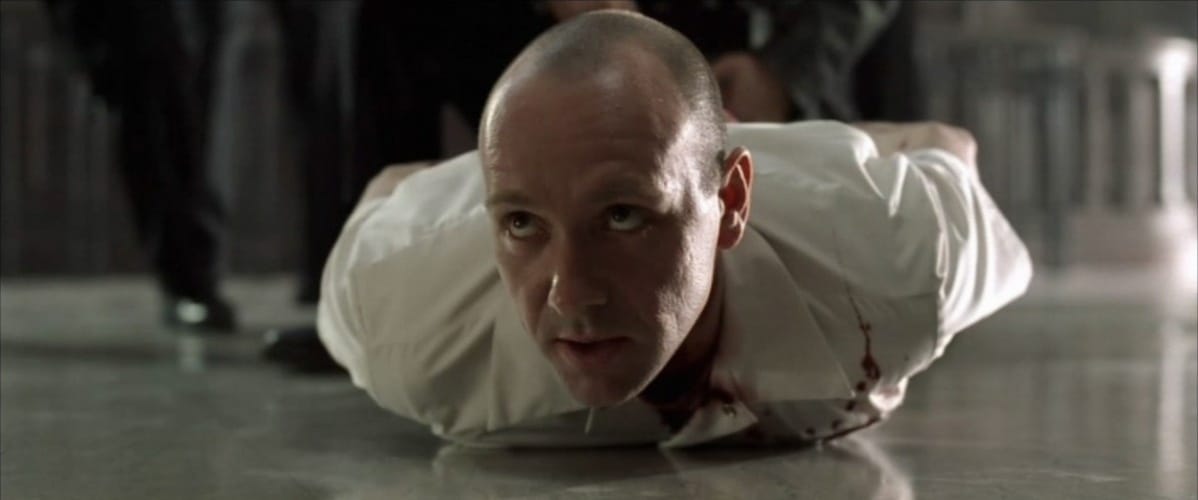 Polly Pop's rating:


Add items to section
Bellatrix Lestrange (Helena Bonham Carter) in "Har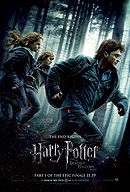 Whoever watched "Harry Potter" knows what I'm talking about. Bellatrix Lestrange is mad as a hatter. Seriously, even when you just read the book, you realize that this character is completely out of her head. She kills like a dement creature, with no reason or purpose, her goals are completely blurred by her lunatic mind , her laughter is bizarre... Voldemort is scary but to me she can be even scarier.
AND SHE KILLED SIRIUS BLACK!
That should be a strong enough argument.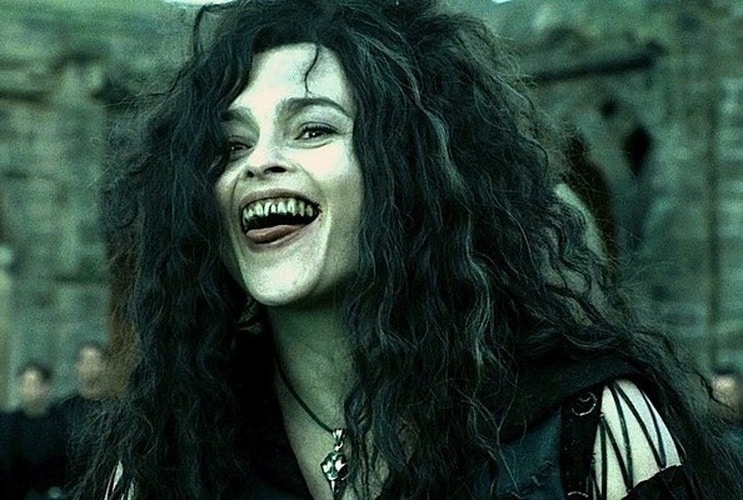 Polly Pop's rating:
We all know those characters who are evil and scary... But these ones are not only evil and scary, they're freaky weirdos who need professional help. [WARNING: May contain some spoilers.]
Added to

24 votes
Why I Love Monsters
(80 lists)
list by Monstermaster
Published 7 years, 9 months ago

2 comments